Are you a writer looking to get traditionally published? If your answer to that question is a big HELL YES, then you better listen closely. Or you know, read attentively about what I'm going to share in this blog post.
Hipso Media Publishing has opened their doors to unsolicited manuscripts in search of- you guessed it- the next big YA book. The Next Big YA Book Event started last September 17 and will last until October 1st, so there's plenty of time to submit your YA manuscripts!
And of course there are some seriously awesome perks for the winning entry, including: a publishing contract, a custom cover from Seedlings Design, a book tour from Candace's Book Blog, and an exclusive front-page podcast on iHeartRadio.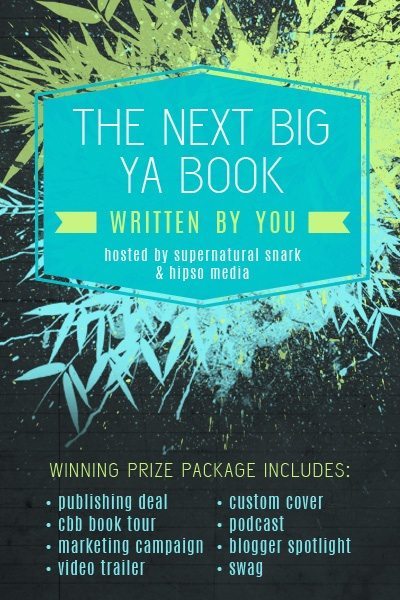 Uhm, yes that is utterly fabulous. Especially the fact that Jenny from Supernatural Snark is designing the custom cover. She's designed one of my favourite covers ever (Damsel Distressed) so whoever wins is bound to get a seriously gorgeous book cover! This is such a golden opportunity and I really hope all the YA writers out there take this chance! I can't wait to see who'll emerge as the next big YA author. ;)


Did you enjoy reading this post?
Subscribe now to receive fabulous freebies and get the latest bookish reviews and features straight into your inbox.