I mentioned before that I'll be sharing romantic quotes from books this February- which brings us to this post. I'm featuring one of my most beloved (and also one of the most quotable) New Adult romance authors- the ever amazing Colleen Hoover- and her Slammed series. I've made one quote poster each for Point of Retreat and This Girl, the 2nd and 3rd book in the series which are told in Will's point of view. (To refresh your mind, Will Cooper is one of my book boyfriends.) Anyway, check out the swoony things he says below. <3
"My heart pounds against my chest. Not because I'm nervous. Not even because I want her worse that I've ever wanted her before. It's pounding against my chest because I realize I've never been so sure about the rest of my life than I am in this moment. This girl is the rest of my life."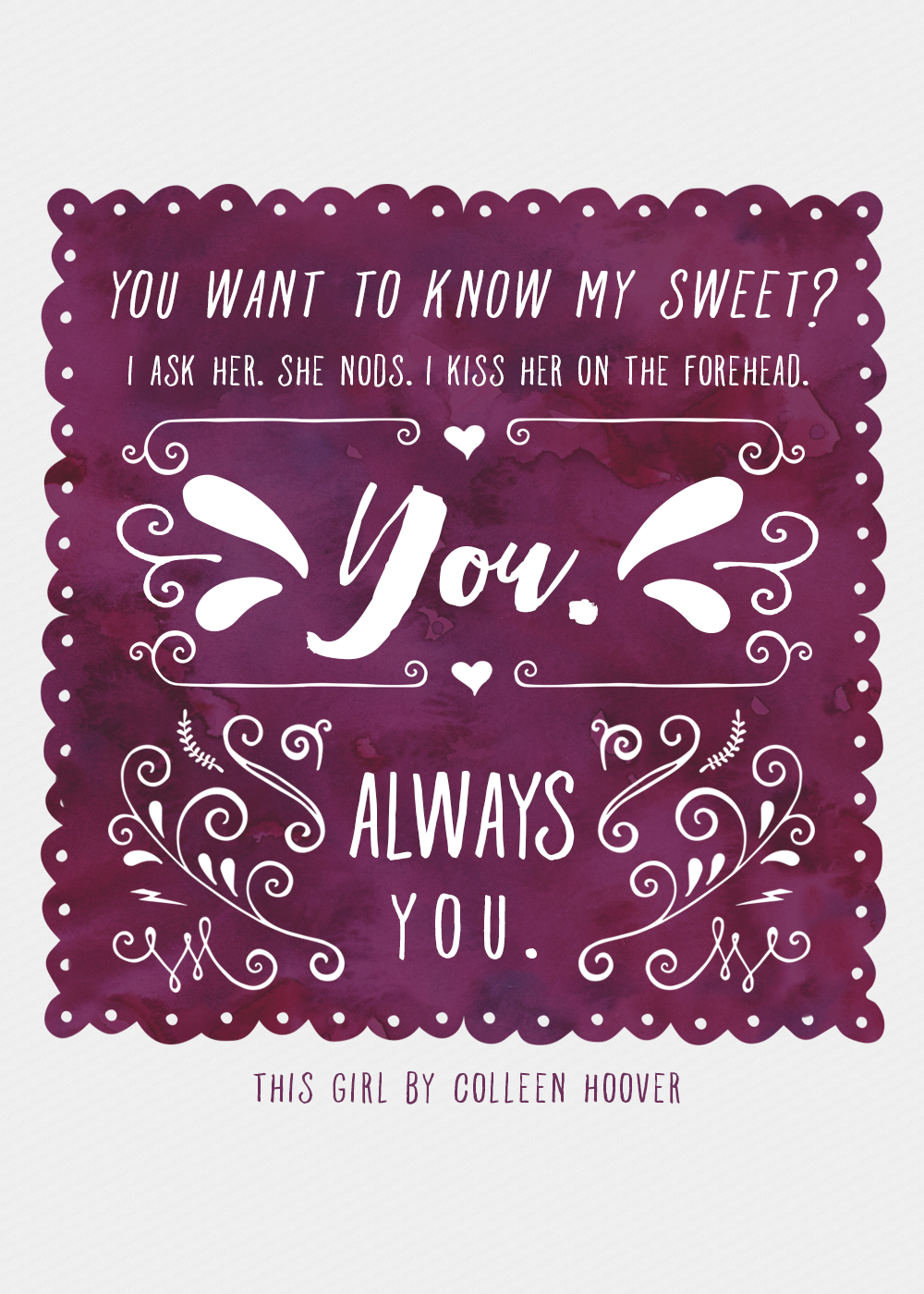 "You want to know my sweet?" I ask her. She nods. I kiss her on the forehead. "You. Always you."

Ah, my heart. I just loved working on these! Not only did the quotes bring back memories and feels but the posters themselves came out pretty awesome, right? All thanks to these amazing resources:
Caferus ・ Heartwell ・ Watercolour Effects  ・ DIY Decorative Typography
Have you read Colleen Hoover's books? Are you a fan of the Slammed series? What are some of your fave swoony quotes? :)

Did you enjoy reading this post?
Subscribe now to receive fabulous freebies and get the latest bookish reviews and features straight into your inbox.