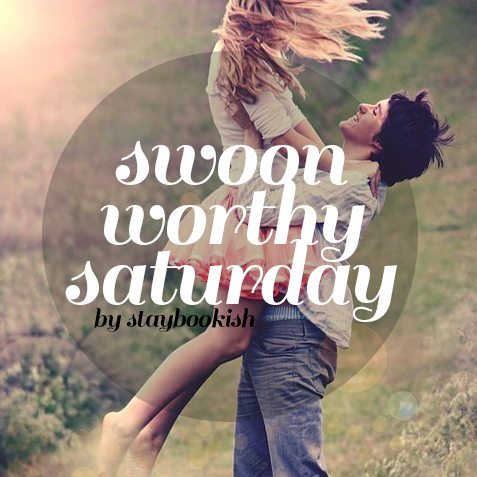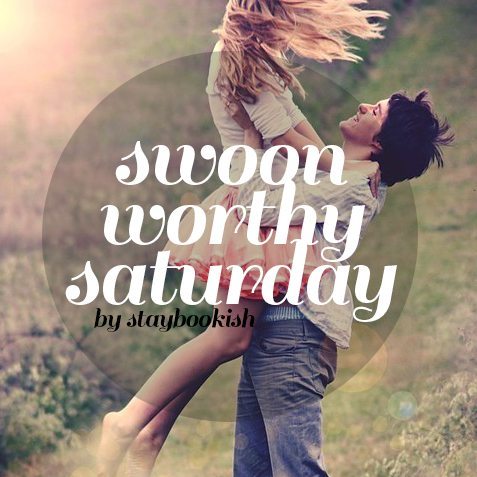 Saturday is a day for swooning. Swoon Worthy Saturday is a weekly meme where in we present a fictional boy who has swept us off our feet, given us butterflies, made our heart do acrobatics and driven us absolutely crazy!
How to swoon:
1. Choose a book boy to feature on a lovely Saturday.
2. Write up a post about your chosen dreamboat boyfriend. Include the following:
» Swoon Worthy Saturday – Grab the SWS button, add a brief description of the meme and make sure to link your readers back here.
» Intro – Name of featured book boy, from which book or series, by which author
» The Gist – Describe this fictional lad. List down his physical characteristics, identify his personality and show us who he is.
» Swoon Worthy Moments slash Quotables – Which parts of the book had you swooning over this boy? Anything he said that made you fall so madly in love with him?
3. Share your post with everyone!
4. Check out SWS posts by other bloggers and swoon together. Leave them some love (aka comments.)
5. It's okay not to participate every single week. (We understand if you're too busy to swoon with us!)
6. Has someone already featured your chosen fictional boyfriend? It's fine! Go ahead and feature him too.
7. You can throw in a picture of your dreamcast for your book boy! It's optional though. (Lesbi honest, some celebrities just can't match the image we have in our head.)
Are you ready to join this craze?
Leave your blog link at the comment section so I can check out your SWS posts!