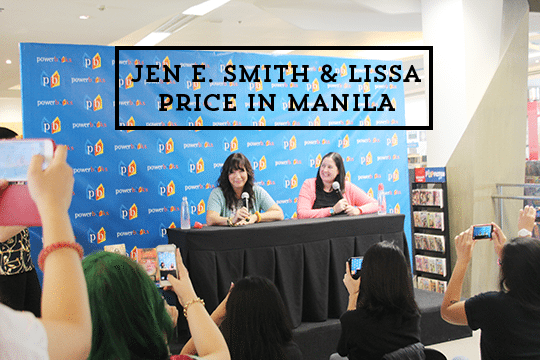 Just two weeks ago, I attended another bookish event and got to meet two YA authors, Jennifer E. Smith and Lissa Price, who were in the Philippines for a book signing tour. This wouldn't have been possible without National Bookstore, who continues to bring us amazing opportunities to meet our favourite authors. Love you, NBS! Now, on to what went down during the event.
The Q & A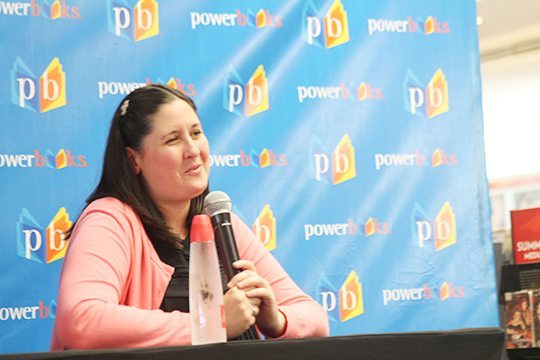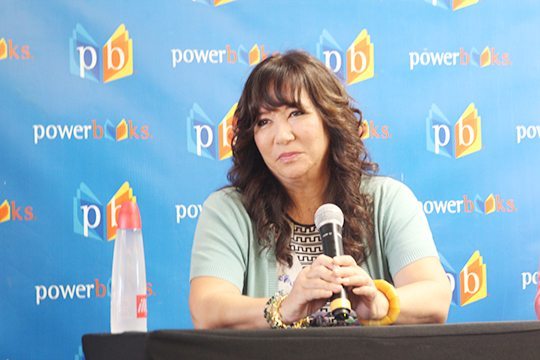 Jen was seriously the sweetest. She graciously answered all the questions in the kindest manner and was super friendly to all of us. Lissa was awesome and so easy-going. She loved giving tips about writing, and I was fond of hearing her share her experiences when it came to publishing, etc.
Tidbits & facts from the Q&A:
When asked what happy looks like for Jen, she quoted her own book. Isn't she adorable?
Jen mentioned that Oliver from The Statistical Probability of Love at First Sight is her favourite boy and said she'd want to meet a cute Brit boy on the plane when she was asked to choose which situation in her books she'd like to happen to her.
Jen and Lissa also talked about the editing process and both agreed that it's important to listen to your editor but also to listen to your gut feel.
Lissa shared how she came up with the world in Starters and Enders: she was going to get a flu shot but discovered that the old and the young were to get the vaccine first because they were the most vulnerable in the society. She wondered what would happen if there was a killer disease and that was the post-apocalyptic books.
Jen on her love stories: 'It's been fun to explore timing and chances and serendipity.'
Lissa expressed how she'd want to rent Oprah's body, if she lived in her own dystopian world.
Lissa spilled the beans that there might be a third book for her series! Exciting!
Jen also let us in on some info about her next book to be titled: Hello, Goodbye And Everything In Between. It's estimated release is September next year AHHH!!!
The Signing
Swag and books to be signed
Fabulous authors signing my books *fangirls*
Getting to chat with Lissa and Jen = <3
With Lissa and Jen!! 
The Signed Books
Because a signing recap is incomplete without them, right?
Jen, while signing TIWHLL: "I'll draw you, Wilbur!!"
Okay, this was a fun recap to write- I loved reliving last month's event with Jen and Lissa and I absolutely can't wait for the next one, with Madeleine Roux and Claudia Gray this October! Again, infinite thanks to National Bookstore, Jen and Lissa and my fellow PH Book Bloggers for making the event a memorable one.
To my readers, thank you for checking out this longish (and late) recap!! In return, I'm giving away a signed Starters and Enders swag pack from Lissa Price! Just leave a comment below about your thoughts on the post until 10/12/14 to enter to win.