Hey y'all! We have another list for today's Ah-MAY-zing Reads post! Dahlia Adler, debut author of Behind The Scenes, is here to share some reasons why it isn't a good idea to date your BFF's sexy co-star! You'll definitely be thinking twice now if you're ever in that position. ;)
Behind The Scenes by Dahlia Adler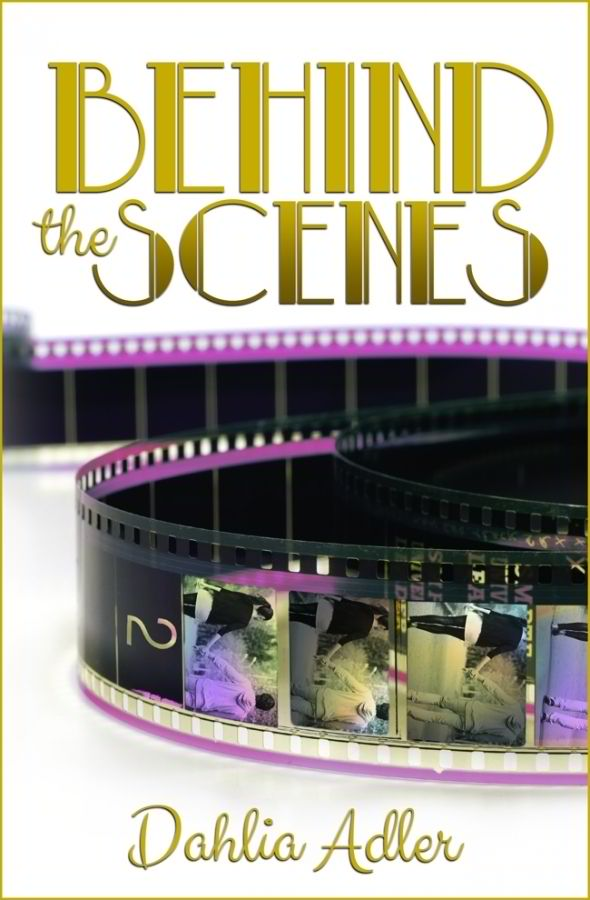 Ten Reasons Not to Date Your BFF's Sexy Co-Star
Thanks so much for having me, Hazel! My upcoming contemporary YA debut, Behind the Scenes, is about a girl named Ally with a TV star best friend, and what happens when she falls for the co-star her BFF's pretending to date for publicity purposes. It was a really, really fun book to write, and the fact that the love interest, Liam, is hot enough to have spawned a Liam's Abs Fan Club among my CPs is just the icing on the cake!
That said, the book definitely has its…less cheerful moments. While the whole "dating a celebrity" thing isn't exactly a universal teen experience, the position Ally's in as a "civilian" among The Beautiful People might hit a little closer to home for some. (It miiiiight have for me. Just putting that out there.) So while there are some obvious perks to dating someone who has fansites dedicated to his perfect six-pack, I thought I'd make a little list here of why anyone who considers this plot to be complete and total wish fulfillment may want to consider wishing for a pony instead ;)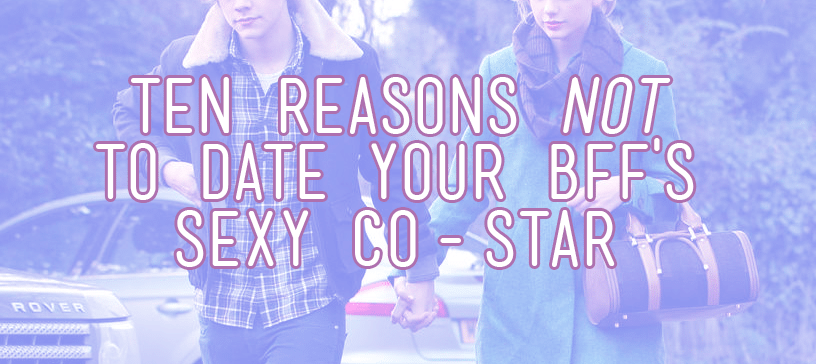 10) It'll take approximately 5 hours longer to get your morning coffee, and good luck doing it in sweatpants.
9) When the tabloids say "Love your outfit! Who are you wearing??" they are not talking to you.
8) The comments section. Never read the comments section.
7) Getting things like studying done gets realllllly challenging, really fast when you're basically walking around with modern artwork.
6) Keeping your cool when your gorgeous BF and gorgeous BFF are getting paid to kiss each other? Not easy.
5) Potentially impossible, in fact.
4) Yeah, no, it's impossible.
3) Overhearing other people talk about his hotness? Maybe kinda nice. Overhearing your mom talk about his hotness? SO AWKWARD.
2) He's probbbbably not coming with you to prom. Or the movies. Or for pizza. Or anything else that involves two people going out in public, when you have no desire to be mobbed by cameras.
1) There aren't many conversations you shouldn't be able to have with your BFF, but "That's not how we do it" is definitely one of them.
Can't wait to see how Ally fares through all that- dating Liam sure sounds like a struggle. (But we can still join his fan club riiiiight?? I'm totally in!) Thanks for sharing this, Dahlia! Book nerds, don't forget to add Behind The Scenes to your to-read shelves and watch out for its release next month! 
Wanna win BEHIND THE SCENES? Enter the giveaway below:
Author Bio:
Dahlia Adler is an Assistant Editor of Mathematics by day, a Copy Editor by night, and a YA writer and blogger at The Daily Dahlia, YA Misfits, and Barnes & Noble at every spare moment in between. Her debut novel, BEHIND THE SCENES, releases from Spencer Hill Contemporary in 2014. She is represented by Lana Popovic at Zachary Shuster Harmsworth.
Website / Twitter / Facebook / Pinterest / Goodreads