It's been over a month since my last book haul so I reckoned I needed to post one before February ends! No sales this month but I was able to get some nice books! I bought a bunch of YA contemporaries that I just now realize all have pretty yellow spines. (See photo below!)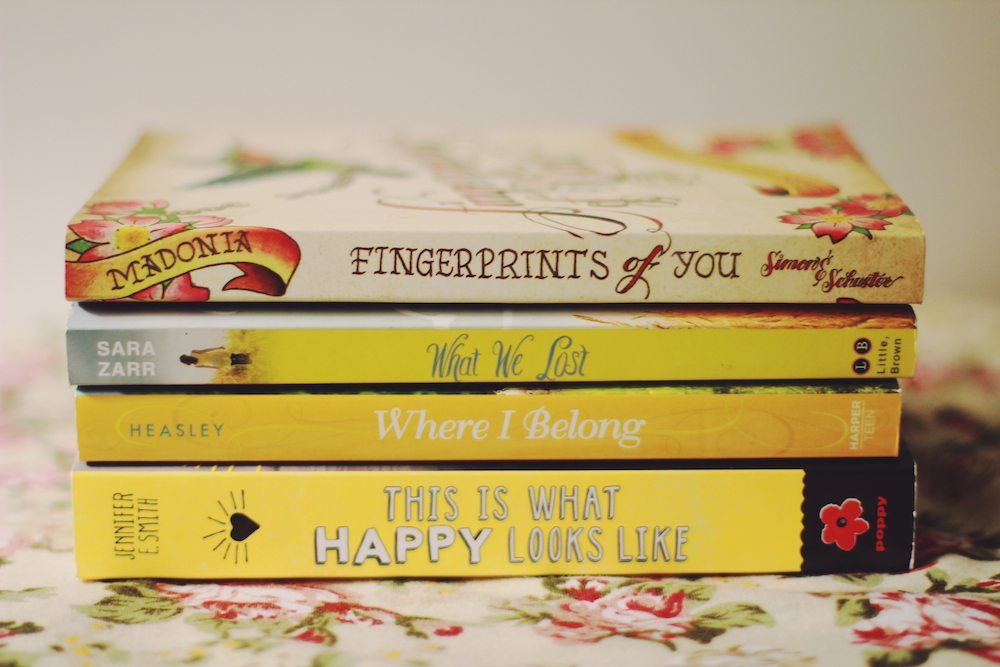 Kristen Paige Madonna – Finger Prints Of You
Sara Zarr – What We Lost
Gwendolyn Heasley – Where I Belong
Jennifer E. Smith – This Is What Happy Looks Like
Earlier this Feb, I also bought copies of Tahereh Mafi's books for her upcoming signing in the Philippines! (So excited!) I had to get another copy of Shatter Me because the one I had signed when Tahereh came to Manila for the first time was the one with the outdated cover!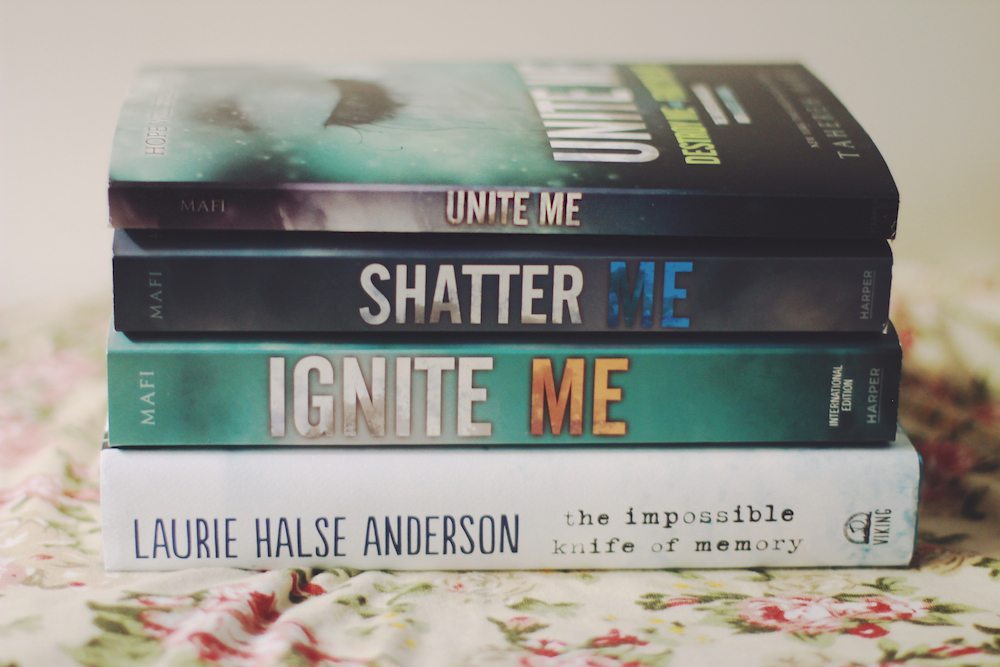 Tahereh Mafi – Unite Me
Tahereh Mafi – Shatter Me
Tahereh Mafi – Ignite Me
Laurie Halse Anderson – The Impossible Knife Of Memory (Signed)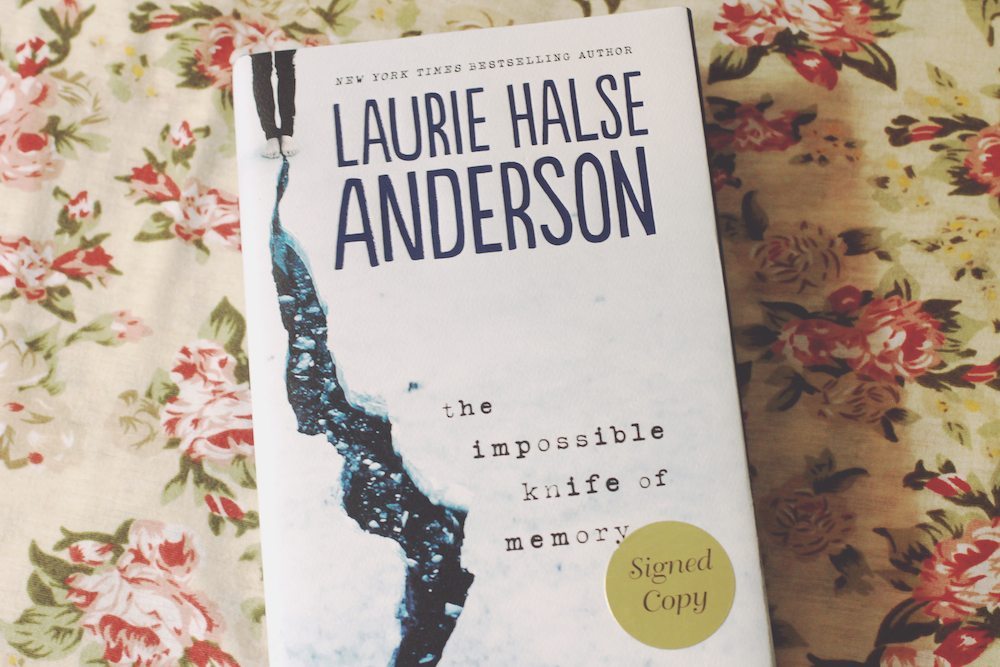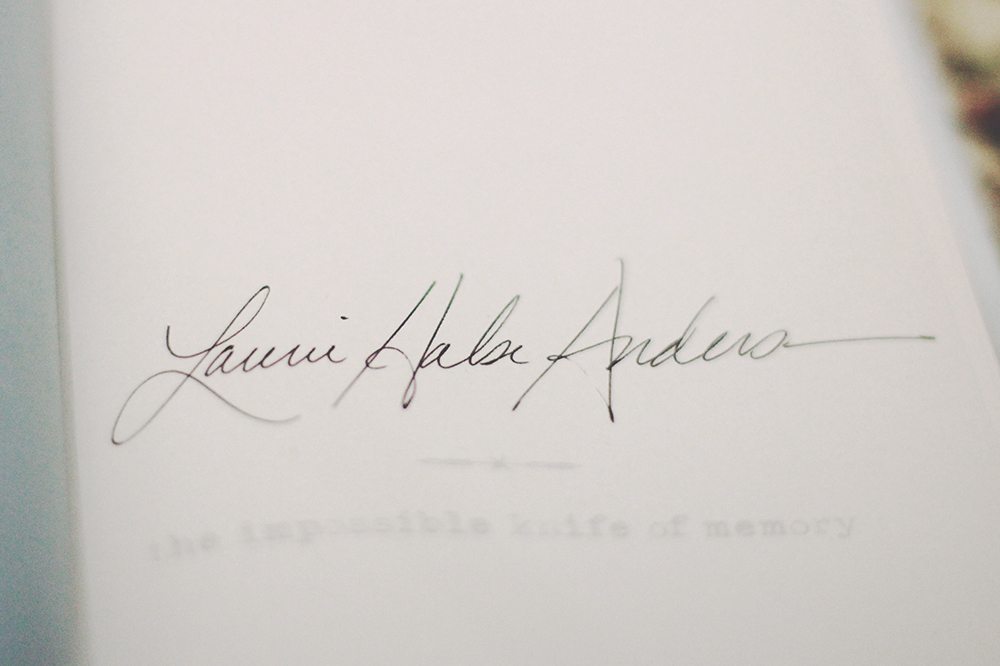 Lastly, I bought a copy of The Impossible Knife Of Memory, which was high on my list of 2014 Standalones TBR! I was so excited to see that it was a signed copy! What a lucky find, right? ;-)
Have you read any of the books mentioned above? What awesome books did you get recently?