HOORAY- I received some ARCs in the mail the last few weeks. So excited to share them with you guys! Here are all the pretties: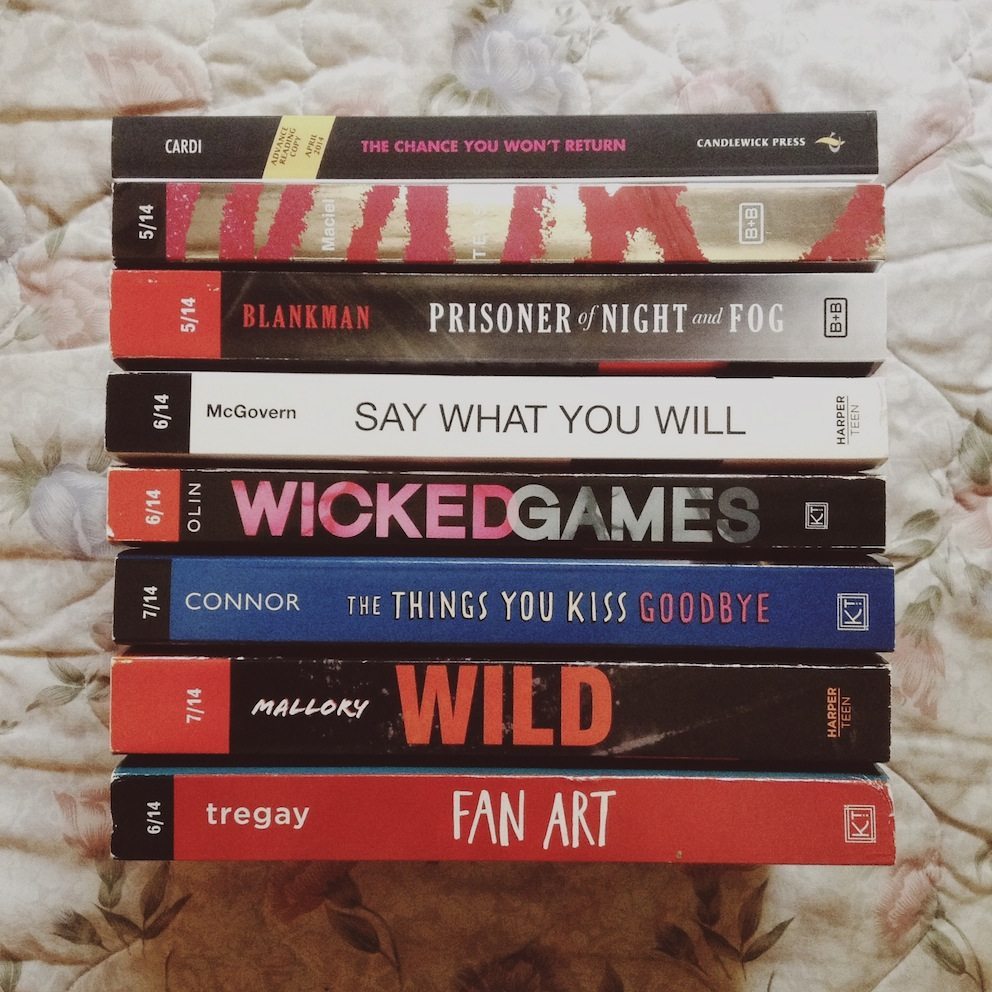 For Review
Annie Cardi – The Chance You Won't Return
Amanda Maciel – Tease
Anne Blankman – Prisoner Of Night And Fog
Cammie McGovern – Say What You Will
Sean Olin – Wicked Games
Leslie Connor – The Things You Kiss Goodbye
Alex Mallory – Wild
(Thank you, Candlewick and Harper Collins International!)
Won
Sarah Tregay – Fan Art
(Thank you, Iris of IrisjeXx!)
Looking at these now, I just realized that I have quite a lot of books to review. Thankfully, I haven't bought anything recently, so my TBR pile isn't getting so overwhelmed. I've basically been avoiding going to the mall so I won't be tempted to run to the bookstore and buy books. I do have my allowance since I have classes at the moment, but I'm trying to not be so extravagant with my book buying. I'd implement a book buying ban but I think it's better to learn to control and buy just a few at a time instead of ending up hoarding, I think. At least, I have these new reads!
Btw, do watch out for tomorrow's post!!!! ;) ;) ;)
What books have you received or bought recently? Read any of the titles above yet?