Breaking news:
THE HOUSE OF HADES IS OUT TODAY!!!!!!!!!! *confetti*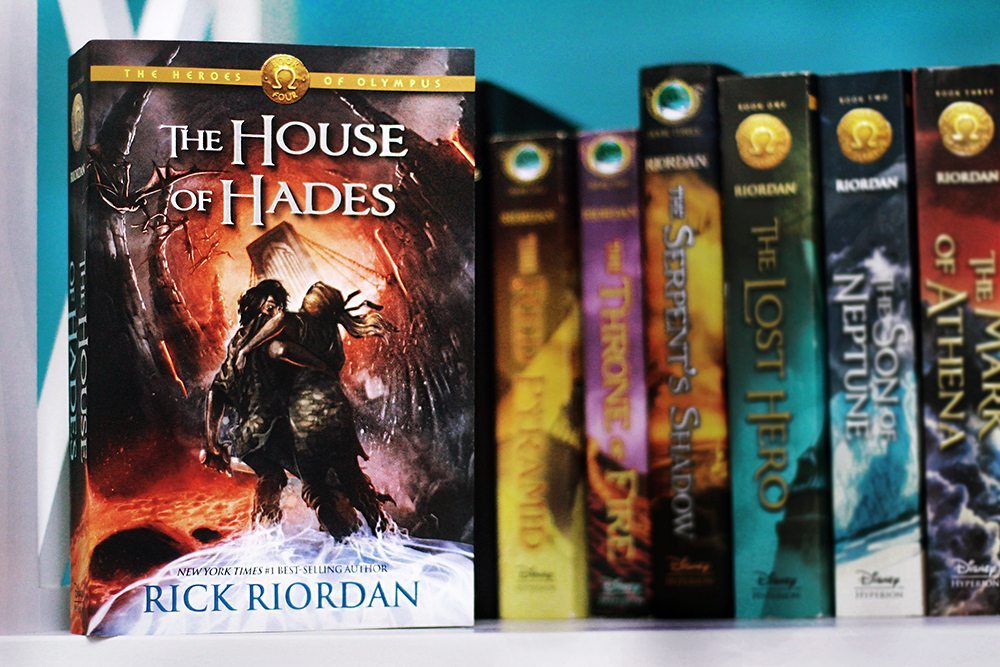 Of course I HAD to get a copy as soon as I could!!!! And now I have it in my lap and I've sniffed it and cuddled with it for a decent amount of time and AHHHHHH GUYS IT REALLY IS HERE THIS JUST SEEMS SO SURREAL I REALLY HONESTLY CANNOT!!!!
Who cares if I'm acting like an insane person? It seems like I've been waiting for this book my whole life (when in fact it's only been about a year) and I am just so so so glad the excruciating wait is over. Rick Riordan had us suffering for a long time- I don't know how everyone has endured this torture but HoH is finally out so hooray hooray hooray!
Speaking of Rick (ha, I'm totally at a first name basis with this author), here's a little note from him: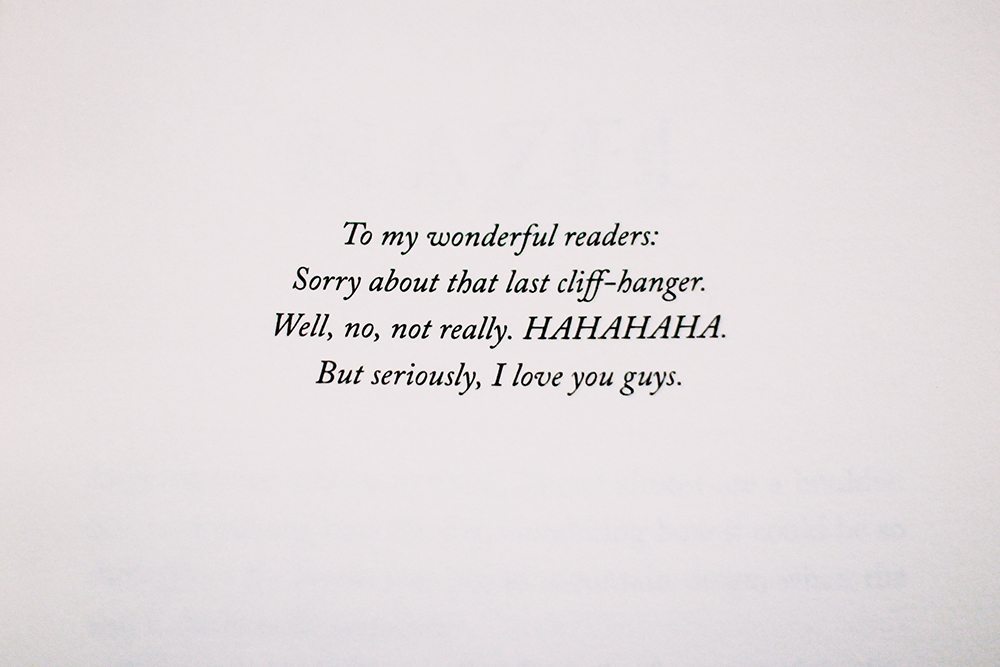 YEP HE TOTALLY JUST LAUGHED AT US. (But okay, we love you too, Rick)
Anyway, if you are in the same boat as me, meaning you love everything by Rick Riordan as much and if you're totally excited about HoH whether you've gotten a copy yet or not, please feel free to express your feels (here or wherever) because god knows we're probably going through the same crazy emotions.
And if you've finished the book, YOU BETTER NOT SPOIL ANYTHING OR ELSE.
With that, I'm going to say adiós for a little while! I'll be consuming every single damn word of this book. (Also, possibly crying my eyes off.)