Can love really conquer all? Although I've yet to read O.E. Boroni's Never Trilogy, I'm very excited to share the awesome cover of the final book- The Truth Of Never!
I adore the typography in this one and love that it's illustrated! Check it out for yourself~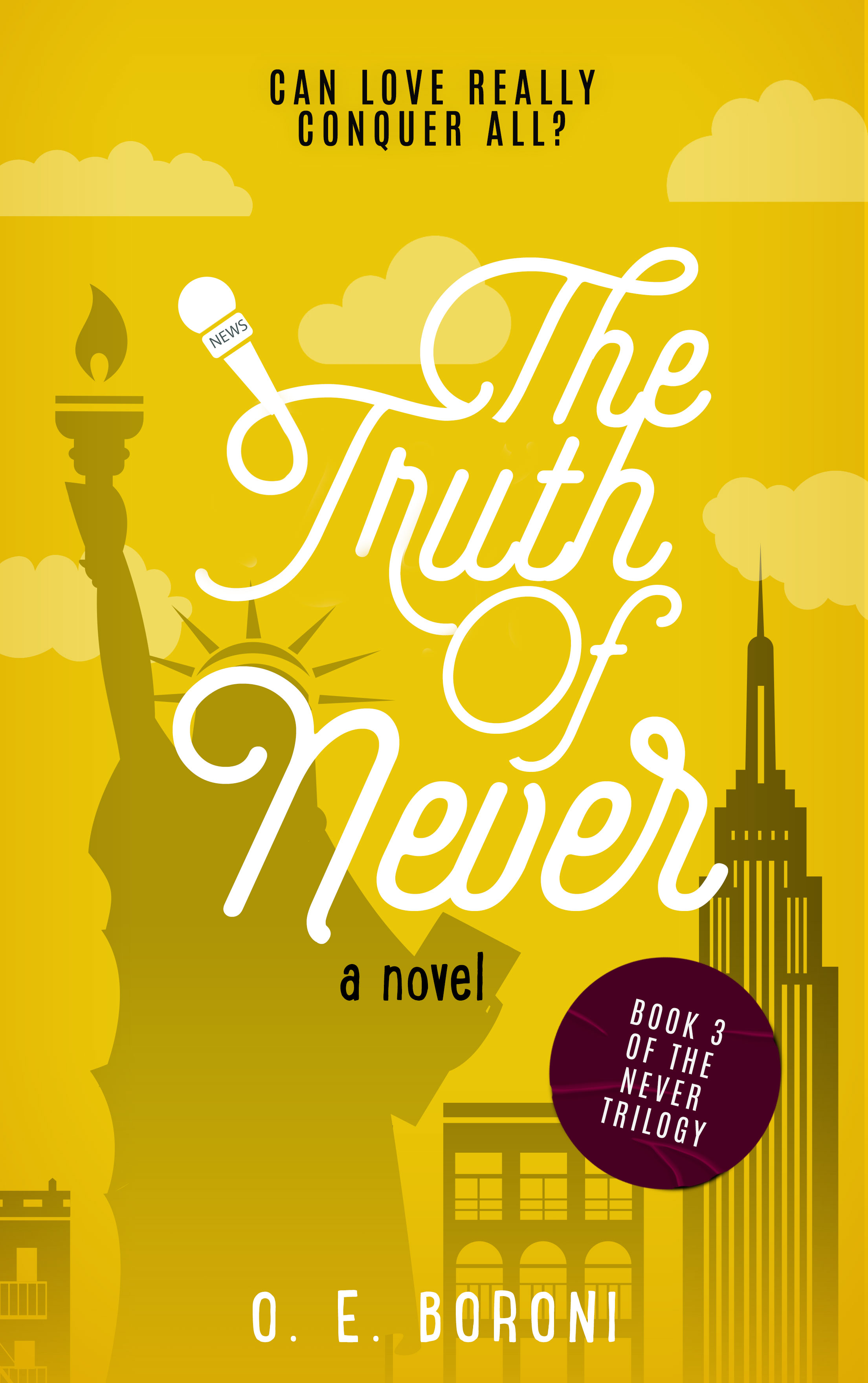 Synopsis:
Thirteen years ago, Lenora Baker and Nathan Roque ran into each other in their boarding school courtyard. Despite the bitter losses and experiences that they were both nursing in their hearts, they somehow managed to find in each other a passion that healed as powerfully as it burned. But demons aren't chased away that easily.
Now, thirteen years later, everything is rekindled with a ferocity that neither of them can ignore. They've found their way back to each other but in this conclusion to the trilogy, their hope for the love-filled future that neither of them ever believed that they could have is on the line.
Life happens; disaster rocks the already shaky ground that they're standing on, and dreams begin to seem like nightmares. Will they find the answers to the questions that have plagued them for so long, or will they once again succumb to their fears?
Add The Truth Of Never On Goodreads
Expected Release:
October 20th 2015
Have you heard of the series? What do you think of the cover?