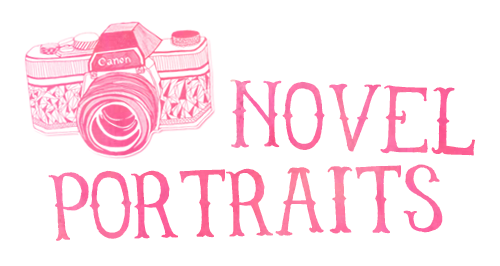 Novel Portraits is a weekend feature where I showcase book photography! You guys might not know, but photography is my second most favourite hobby next to reading! A love child of the two dearest things to me- book photography is awesome and thus demands a whole new segment on the blog.
There are many cool book-photo features out there like Paper Riot's Picture This and Tea Between Books' Snap It which are mostly book blogger spotlights. Novel Portraits will be slightly different.
These are the type of posts you can expect from the feature:
Novel Portraits – Any photograph that has a book in it automatically falls under this one! Mostly, I'll post pictures featuring either my current read, some bookmarked pages, or maybe snapshots of my bookshelf. Book Haul photos are excluded because there's a separate category for that.
Behind The Lens – Sorta like a spotlight as well, this is where I'll feature bookworms who also happen to be photo-enthusiasts! I see a lot of gorgeous book photography on Tumblr and Flickr so I want to feature the creative people behind them!
Book Photography Tips – This is just a budding idea, not yet a sure thing. I'm not claiming to be a good photographer at all but I'd be more than willing to give out some tips so that your own novel portraits look attractive!
Et cetera – Also known as anything-else-I-can-think-of.
That's pretty much it! And since I've told you about the new feature, here's a Novel Portrait for ya~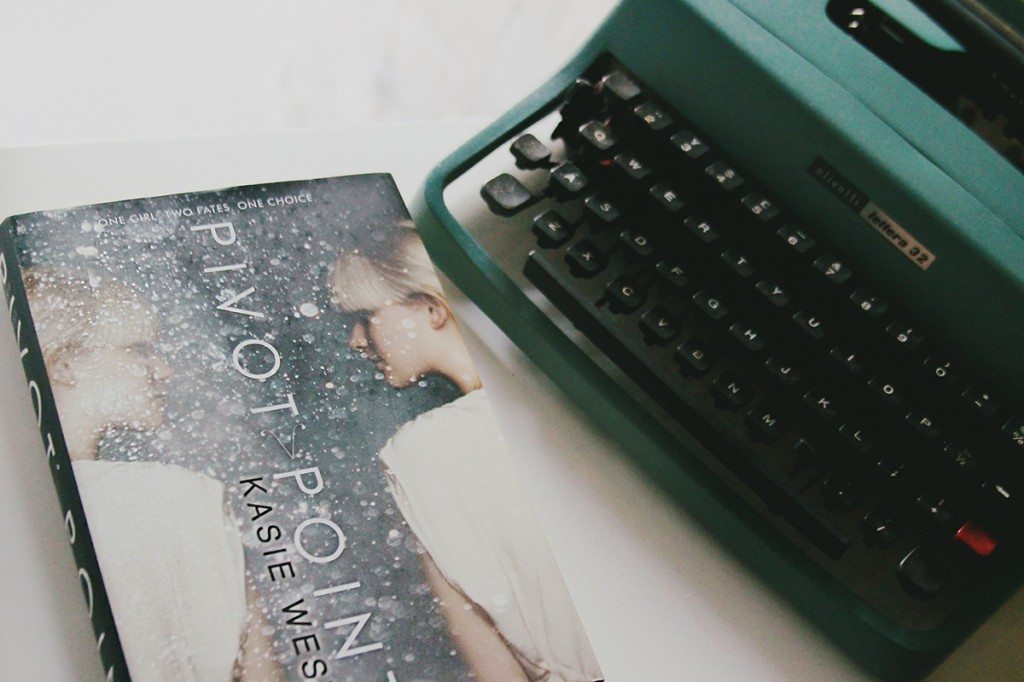 Current Read
The Novel: Pivot Point by Kasie West
The Portrait: Taken 02/02/14, with Canon 600D, post-processed
Description: Don't mind the typewriter- I'm not even using it at the moment, haha. Anyway, I'm currently reading this book! It's my second Kasie West book and I find myself adoring her MC's knack for sarcasm. Addie, the protagonist, kinda sounds like Caymen from The Distance Between Us. I'm still just a few chapters in but I'm super curious about how the story will come to be!
I'll usually post 2 or more pictures, depending on how many bookish photos I take within the week! The whole scheme of Novel Portraits isn't final yet! The idea only came to me today so I haven't deliberated the feature enough. Lol, I just want a blog feature where I could post bookish photos, really.
Anyway, what are your thoughts on this new feature? Any suggestions? (I'm super open to them!) Are you a bookworm-slash-photography-nerd? Would you ever like to get featured on Behind The Lens? Oh and have you read Pivot Point yet? If yes, how did you feel about the book?