It's the start of another ah-MAY-zing week! This lovely Monday, we have with us Catherine Linka, debut author of A Girl Called Fearless, which was released earlier this month! She'll be sharing her Story Soundtrack- I hope y'all give it a listen!
The Story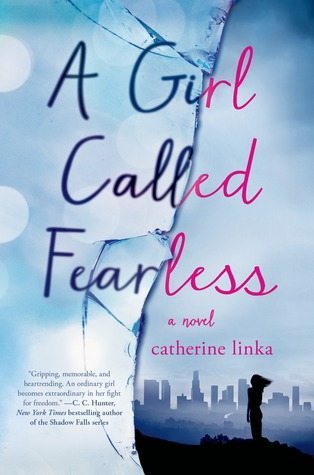 Heart of the matter
In an alternative, present day LA, Avie must decide whether to submit to an arranged marriage or run for freedom in Canada. 
Moment of truth
"The world had changed in horrible ways, so Yates and I weren't allowed to talk or be alone together. Maybe I was lying to myself, but the connection we made through the glass made me feel that the future wasn't impossibly bleak." 
The Soundtrack
"Try" by Pink
Where there is a flame someone's bound to get burned
Just because it burns doesn't mean you're gonna die
You've got to get up and try, try, try
Got to get up and try, try, try
This song captures the soul of the story. Avie can't give up no matter how lost or scared or desperate she is. The only way to survive is to be fearless and try.
"I Will Follow You Into The Dark" by Death Cab for Cutie
If there's no one beside you when your soul embarks,
I'll follow you into the dark
This song reminds me of a scene with Avie and Yates driving on a dark road in the mountains.
"If I Die Young" by The Band Perry
If I die young, bury me in satin
Lay me down in a bed of roses
Sink me in the river at dawn
Send me away with the words of a love song
This country western song captures the place and Avie's contemplation of whether she will survive near the end of the book.
"This Is Not The End" by The Bravery
Not even earth can hold us,
Not even life controls us,
Not even the ground can keep us down
To me this really conveys how when all seems lost at the very end, Avie keeps going.
"Back Against The Wall" by Cage the Elephant
I said you got me where you want me again and I can't turn away
I'm hangin' by a thread and I'm feelin' like a fool
I'm stuck here in between the shadows of my yesterday
I want to get away
I need to get away
I included this, because this is the song I'm listening to as I write the sequel. Imagine the worst thing that can happen to Avie. Yes, that's right.
I feel that Avie is such a strong character, from all these songs! I truly cannot wait to meet her and read A Girl Called Fearless! Thanks for allowing us to glimpse your book's playlist, Catherine! Book nerds, if you enjoyed this post, you definitely should add A Girl Called Fearless to your to-read shelves!
Want a chance to win A GIRL CALLED FEARLESS tee? Enter the giveaway below:
About The Author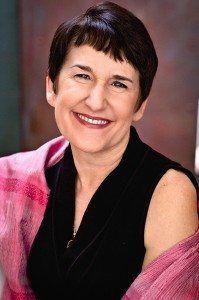 Catherine Linka was almost thrown out of boarding school for being "too verbal." Fortunately, she learned to channel her outspokenness and creative energy into writing. She is the author of the romantic spec fiction thriller, A GIRL CALLED FEARLESS. Catherine has traveled to such out of the way places as the Arctic circle, Iceland, and the Amazon, and her personal goals include seeing penguins and orcas in the wild. She doesn't believe in fate, but she did fall in love with her husband on their first date when he laced up her boots after she broke her hand.
Favourite stories: Right now I'm totally in love with LOVE AND OTHER FOREIGN WORDS by Erin McCahan. Adorable, romantic, funny. I also love the hauntingly beautiful THERE WILL COME A TIME by Carrie Arcos about how we survive loss. And waiting by my bed right now is an advance copy of Scott Westerfeld's new book AFTERWORLDS!!
Find Catherine on her Website / Twitter / Facebook / Tumblr / Goodreads!