Hey, everyone! If you like reading witchy novels, you've probably heard of upcoming debut, Hexed! If not, well- here's your chance to get to know more about it! Today, I'm interviewing the book's author, Michelle Krys! :)
The Author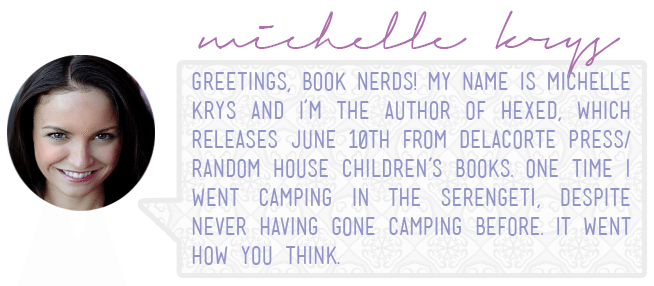 Writer loves
Book-to-movie adaptation – Easy: Stardust by Neil Gaiman. It's one of those rare movie adaptations that is nearly as good as the book. I also really enjoyed the City of Bones movie, critics be damned.
Animal – Dogs! I have two: a German Shepherd/Spaniel mix named Romeo Paul Krys, and a terrier named Coco RuPaul Krys. We're very mature in our family.
Witch story – Hex Hall by Rachel Hawkins—such a fun, voicey witch story.
Fill in the blanks
If I ever were to pick an actor/actress to play one of my book characters, I want it to be… Gabriella Wilde to play Indie (perfect hair!), and Kyle Loza to play Bishop (perfect everything!).
The hardest thing about writing is… Sitting down in front of a computer and using it to write as opposed to surfing the internet.
When I'm not writing, I'm usually… Child-rearing. Reading. Watching Netflix. Surfing the aforementioned internet.
The Book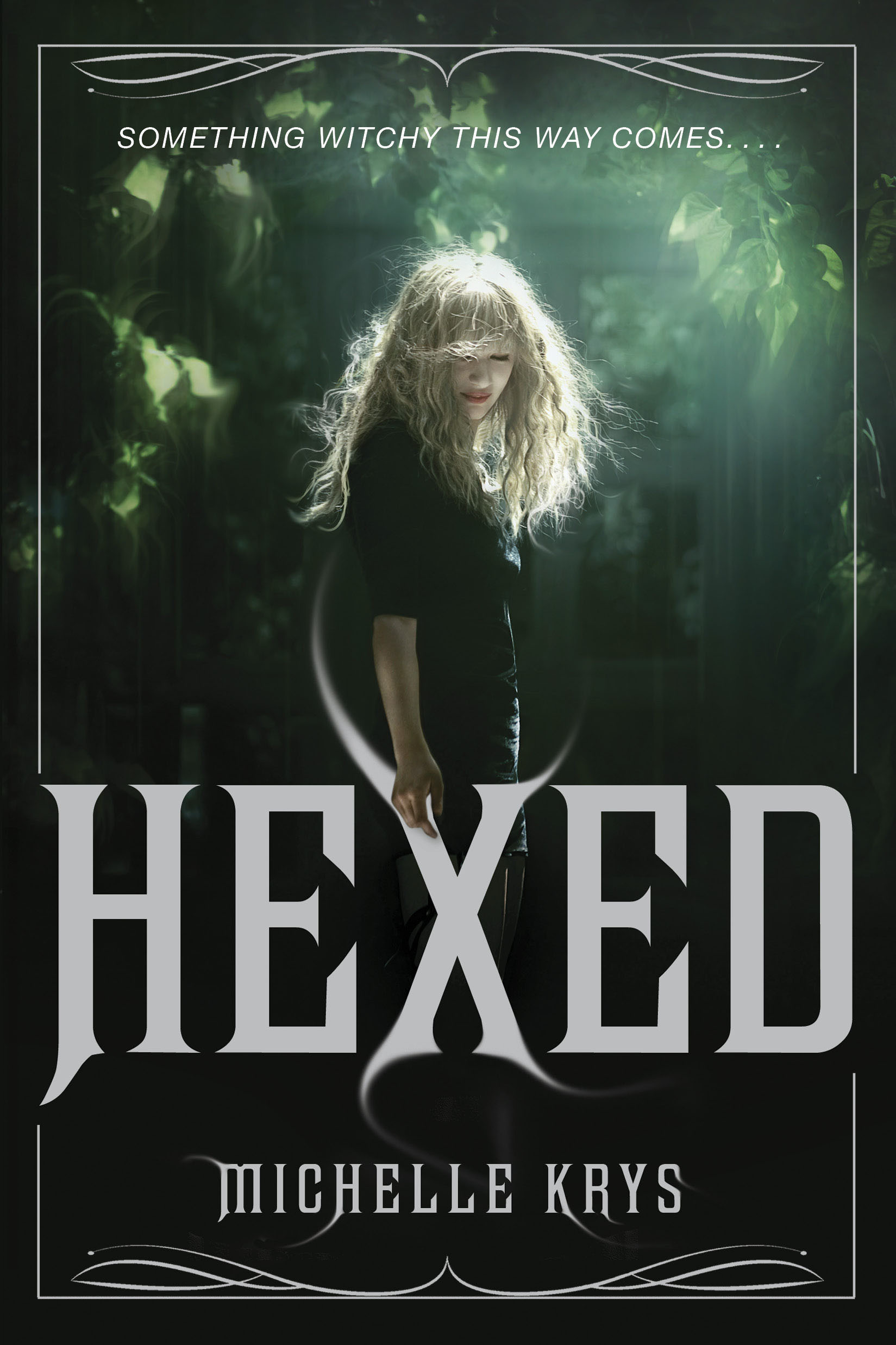 Hexed is the first book to The Witch Hunter. How or why did you choose witches and sorcerers to be the subject matter of your series?
I've loved witches from the time I was in the fifth grade, when I became obsessed with the movie The Craft and started a witchcraft club that convened nightly in my bedroom (Go ahead and laugh!). I went on to be obsessed with many other witchy movies and TV shows (Sabrina, Buffy, Charmed), so naturally, I was always going to write a book about witches one day.
I hear Indie is an awesome main character! What do you love most about her?
I love Indie's snarky attitude—I only wish I could think of comebacks like hers on the spot! I also love her willful ignorance, and that she doesn't immediately change when she realizes the error of her ways.
I also hear there's sexiness and lots of chemistry going on with Indie and her love interest, Bishop. Which scene of theirs was your favorite to write?
Every scene between them was a blast to write, but I'd have to say my favorite is a tie between the scene at the sand dunes when Bishop teaches Indie to fly, and the scene when they're running for their lives through a sewer. For reasons. Which I can't reveal because SPOILERS.
Are you working on any other projects/manuscripts? What about the sequel? What can we expect from it?
I finished writing the sequel to Hexed, which will release next year. Without giving too much away to those who haven't read Hexed yet, Indie faces new challenges in her relationships with Bishop, Paige, and her Aunt Penny, and her witchy abilities are pushed to the limit. (Dun dun dunnnn!)
Right now, I'm working on a book called DEAD GIRLS SOCIETY, which is about a teenager who escapes her helicopter parents by joining a high-stakes dare club but finds more than just thrills—girls are going missing, and she might be next. It comes out in 2016, also from Delacorte.
Dedication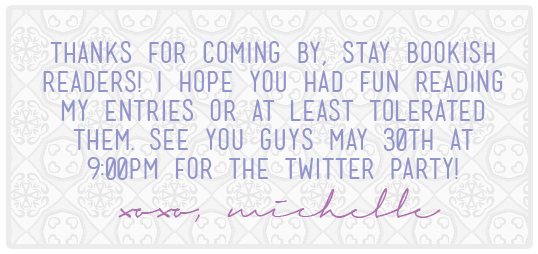 Well, that was a great interview! Thanks for your lovely answers, Michelle! See you on the 30th for the twitter party! Book nerds, if you liked this interview, add Hexed to your to-read shelves and make sure to watch out for its release! If you wish to get updates from Michelle, you can follow her through her website, Twitter, Facebook and Goodreads!
Want a chance to win HEXED? Enter the giveaway below: