For this week's penultimate post, we have an awesome Story Soundtrack (I know y'all missed this feature!!) for the eerily haunting yet no doubt lovely Of Breakable Things! Do listen to the great tracks chosen by debut author, A. Lynden Rolland, herself and read about how these songs relate to her book's story and characters!
The Story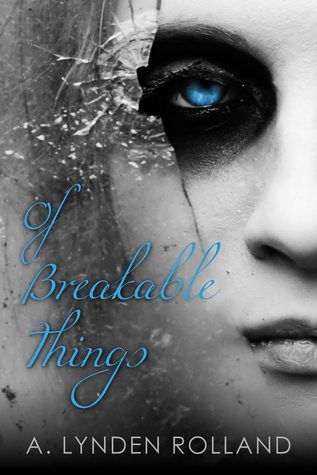 Heart of the matter
A broken girl learns about the fragility of life, love, and perspective – after her death.
Moment of truth
"He was here. She could see him. She could feel him. This one moment alone was worth her seat in heaven."
The Soundtrack
"Broken" by Lifehouse
The broken locks were a warning you got inside my head
I tried my best to be guarded; I'm an open book instead
I still see your reflection inside of my eyes
That are looking for purpose, they're still looking for life
It was difficult to choose a portion of the lyrics because each word seems to fit the story. This was the first song on my playlist when I began writing. Alex and Chase have been kindred spirits since birth, and in the afterworld of the mental, they find advantages to this (a link between their minds).
"Say Something" by A Great Big World
I'm sorry that I couldn't get to you
Anywhere I would've followed you
I am feeling so small
It was over my head
I know nothing at all
This is so completely and fittingly Chase speaking to Alex. Chase took care of Alex from the time he was old enough to hold her hand. He thought he could control time- that he'd be there for her until she was gone. He never thought he'd die first. In this song, I picture him next to Alex as she's dying. Though she doesn't know he's there.
"Let Her Go" by Passenger
Well you see her when you fall asleep
But never to touch and never to keep
This is Jonas's song. In his mind, the grass is always greener on the other side. He's selfish, and he wants anything he can't have. A few people have mistaken his role in the plot as a piece of a love triangle, and he is nothing of the sort. There is no triangle because he doesn't have that chance. (Note: He was the most fun character to write because of his imperfections.)
"Demons" by Imagine Dragons
I want to hide the truth
I want to shelter you
But with the beast inside
There's nowhere we can hide
We all have our inner demons, and unfortunately when you live in a world ruled by the mind, those demons can overcome you in fabulously horrific ways. All the characters are dead, but they are still themselves within their minds. They have the same flaws, emotions, hates and loves, and this keeps them alive. But a mind can still crack and in the world of OBT, losing one's mind turns them maniacally insane. Chase has always tried to
"Song for Sienna" by Brian Crain
I was actually listening to this song when I dreamed up the book trailer for Of Breakable Things. When I hear it, I think of Alex and Chase and their childhood together. Taking care of another. Laughing with one another. Losing one another. And eventually… finding one another.
"A Drop in the Ocean" by Ron Pope
A drop in the ocean
A change in the weather
I was praying that you and me might end up together
It's like wishing for rain as I stand in the desert
But I'm holding you closer than most
'Cause you are my heaven
This is Alex and Chase. Alex says more than once during the story that Chase is her heaven. Whatever choice she makes in the matter, bright shiny door after death or not, wherever he is will make it worth it.
"Heaven" by O.A.R. (my favorite band)
You take the low, I'll take the high
You lock the gate, I hear the choir
Everybody got a problem with the way I live
I don't want to go to Heaven if I can't get in
To find inspiration for the Lasalle brothers, who are insanely fun loving, I listen to anything by O.A.R.- Crazy Game of Poker, Love and Memories (actually mentioned in Of Breakable Things), Shattered, or this one!
Had a great time listening to these- thanks for sharing them, Amy! Book nerds, don't forget to add Of Breakable Things to your Goodreads shelves and stalk this ah-may-zing author thru her social media (links at the bottom), in case you wanna bug her for more song recs or sing praises to OBT!
Want a chance to win OF BREAKABLE THINGS? Enter the giveaway below:
About The Author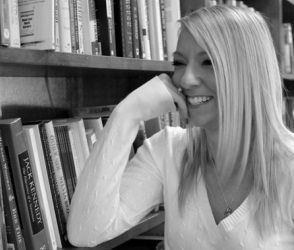 A. Lynden Rolland was born and raised in Annapolis, Maryland. She spent much of her childhood compiling dramatic stories of tragic characters in a notebook she still keeps. As a former English teacher, she enjoys visiting classrooms and teen book/writing clubs to discuss reading, writing and publishing. When she isn't writing or chasing her two young children around town, she moonlights as a writing tutor and gymnastics instructor. Of Breakable Things is her first novel.
Favourite stories: The Great Gatsby, Wuthering Heights, A Wrinkle in Time, Harry Potter
Favourite soundtracks: Anything O.A.R, Great Gatsby movie soundtrack
Find A. Lynden Rolland on her Website / Twitter / Facebook / Pinterest / Goodreads!