Hello lovelies! Today, ah-may-zing author, Paula Stokes is taking over the blog to share some quotables from her upcoming novel, The Art Of Lainey! 
The Art Of Lainey by Paula Stokes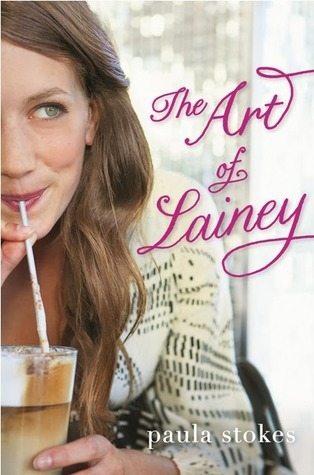 Quotable Bits from The Art Of Lainey
Hi everyone. Thanks, Hazel, for inviting me to participate in Ah-MAY-zing Reads. I decided to do something a little different for my post and share with you some tiny excerpts from my book that mean a lot to me. 
This was kind of an off-the-top-of-my-head suggestion and when Hazel liked it I was surprised to discover how hard it was to choose my favorite parts. I decided that instead of trying to lure you in with the funniest or swooniest parts, I'm going to give you some of the parts that really speak to Lainey's character, a few passages where you can get to know her better before you decide if you want to hang out with her for 384 pages.
By the time I'm done making myself look human, Micah is leaning against the wall outside the bathroom holding two sodas. "I hope you're not one of those skinny girls who drink diet soda," he says. "I got you a Coke."

"No way. Diet soda tastes like poison." I take the cup he offers gratefully and swill down a long drink.
This is a scene where Lainey and Micah are at a baseball game. This inclusion is such a minor thing, but there are so many YA books with skinny girls worrying about not being skinny enough. I didn't want Lainey to be one more girl freaking out about her weight. She's tall. She's strong. She's an athlete. It would be unhealthy for her to go around obsessively counting calories, so I'm proud to say she never falls into this destructive pattern. Also, I really do think diet soda tastes like poison ;-)
He drops my fingers as we head around the building to the gravel parking lot in back. "Maybe this was a bad idea. I don't think I'm ready to see her, especially not with some other guy."

As he turns around, the fluorescent lights of the parking lot illuminate his hunched-over form, his head lowered in defeat. "Hey," I reach out for him. "Come here." Leaning in, I loosely wrap my arms around his neck.

His body goes tense as he straightens up, but his hands end up in the vicinity of my waist. "I'm not a girl, Lainey," he mutters. "All my problems can't be fixed with a hug."

"I know that." As I release my hold on him, I brush my lips against the wedge-shaped scar on his temple.

He backs away. "What was that for?"

I shrug. I'm not even sure myself. "You looked so sad."
I can't deny that fact that Lainey starts out a little shallow and melodramatic. However, beneath her snark, she has a huge heart. She hates seeing other people hurt. In this scene, she and Micah are leaving a rock concert where he saw his ex-girlfriend with another guy. Lainey's sudden affection for Micah is not about her attraction to him. It's about the rush of sympathy she feels when she sees him in pain for the first time.
I think I'm ready to give up. My brother is right—there's nothing wrong with me. There doesn't seem to be anything wrong with her either. If Jason likes her better than me, maybe I should let it go. She might be really cool or she might be a dumb bimbo, but either way he's with her now, and not me.
In this scene, Lainey has seen Jason with another girl, and is feeling similar to Micah in the previous excerpt. I dislike girl hate and slut-shaming in books, and it was important to me that Lainey has this moment where she and readers clearly see that this other girl is not the villain. The first time Lainey sees her, she gets a little enraged. But after actually interacting with her, she realizes that she doesn't even know this girl and can't judge her or blame her for what has happened.
"Aww." Bianca throws her arms around me. "I feel bad leaving you alone when you're sad. Maybe we can go someplace more casual and you can come too."

"Dude," I say, swallowing back the lump in my throat. "This is your big date and you're letting me make everything about me. You are totally the best friend a girl could ever have. Sometimes I wonder why you don't just tell me to get lost."

Bee reclines back on my bed. "Elaine Mitchell. I've been your friend for ten years. You're family. Maybe I want to strangle you every once in a while, but I will never tell you to get lost, okay? I would miss you too much."
Many early reviewers have commented on the friendship dynamics between Lainey and Bianca. Lainey feels like she needs Bee to survive (much like she initially thinks she needs Jason) and early on that manifests in some emotionally manipulative moments. But Bianca isn't afraid to put Lainey in her place, and that just makes this friendship stronger. Lainey might lean a little heavy on Bee at times, but she never puts a guy before her bestie. And when it's Bee's turn to need someone, Lainey is there in a heartbeat. These two are poster girls for unconditional love. 
Jason grins at me—another dimpled smile. "People don't change, Lainey. You are who you are. We both are."

I slide out from between him and the wall. "Maybe I'm just now figuring out who I am."

"Yeah, right." Jason sits on the edge of his bed and pats the spot next to him. I sit. The dim light reveals his bloodshot eyes. I wonder if he will remember any of this when he wakes up tomorrow. He leans in to kiss me again, and once more I reach out desperately for the past. I go through memory after memory, looking for reassurance that nothing has changed, but it's like flipping through a book of stories I've outgrown.

Everything has changed.
Lainey changes. She changes in subtle but meaningful ways, so slowly that she doesn't even realize what's happening to her until Jason confronts her in this scene and she recognizes just how wide the rift between them has become. Over the span of a couple of months, Lainey figures out a lot of stuff that I was well out of my teens before I realized. I'm proud of her, and if you read the book, I think you'll be proud of her too.
I hope you enjoyed these brief snippets of my book and the thought processes behind them. Although Lainey is a flawed character who won't appeal to all readers, I really believe her heart is huge from page one, and that she's a warm and loving person beneath the "popular girl persona" she's learned to project.
Thank you, Paula, for sharing these fantastic snippets! Lainey and everyone else sounds awesome- can't wait to get to know them more when we read the book! The Art Of Lainey will hit shelves on May 20, 2014- watch out, book nerds!
Want a chance to win THE ART OF LAINEY? Enter the giveaway below:
Author Bio: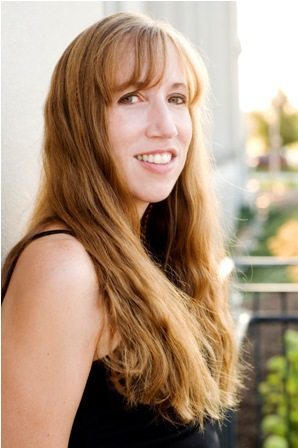 Paula Stokes is half writer, half RN, and totally thrilled to be part of the world of YA literature. She grew up in St. Louis, Missouri where she graduated from Washington University and the Goldfarb School of Nursing. When she's not writing, she's kayaking, hiking, reading, or seeking out new adventures in faraway lands. Paula loves interacting with readers! Find her online at www.authorpaulastokes.com or on twitter as @pstokesbooks.