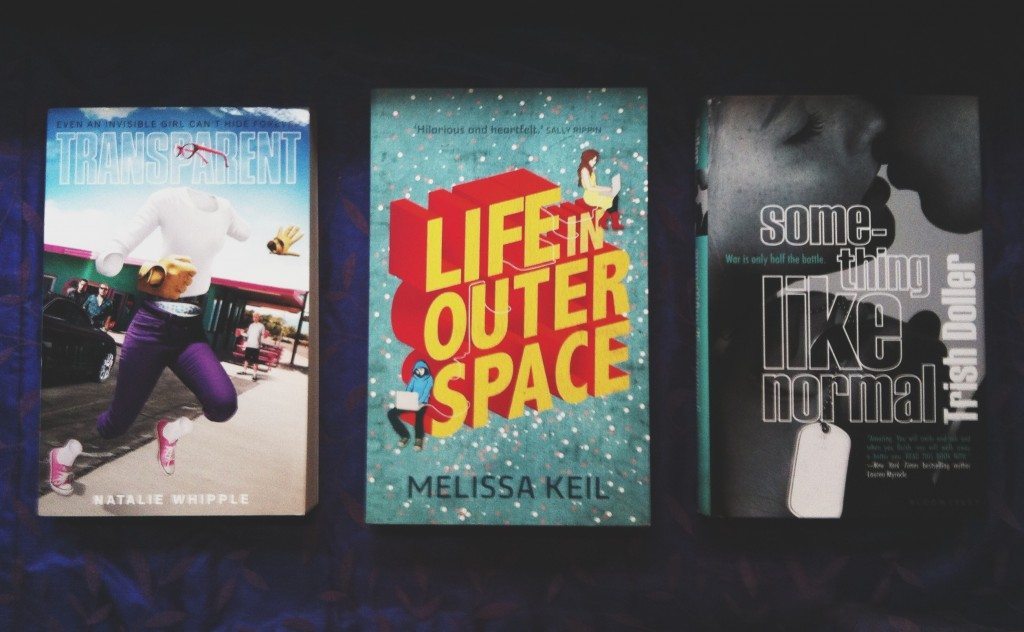 Natalie Whipple – Transparent
Melissa Keil – Life In Outerspace (Won from Oops! I Read A Book Again!)
Trish Doller – Something Like Normal (Bought)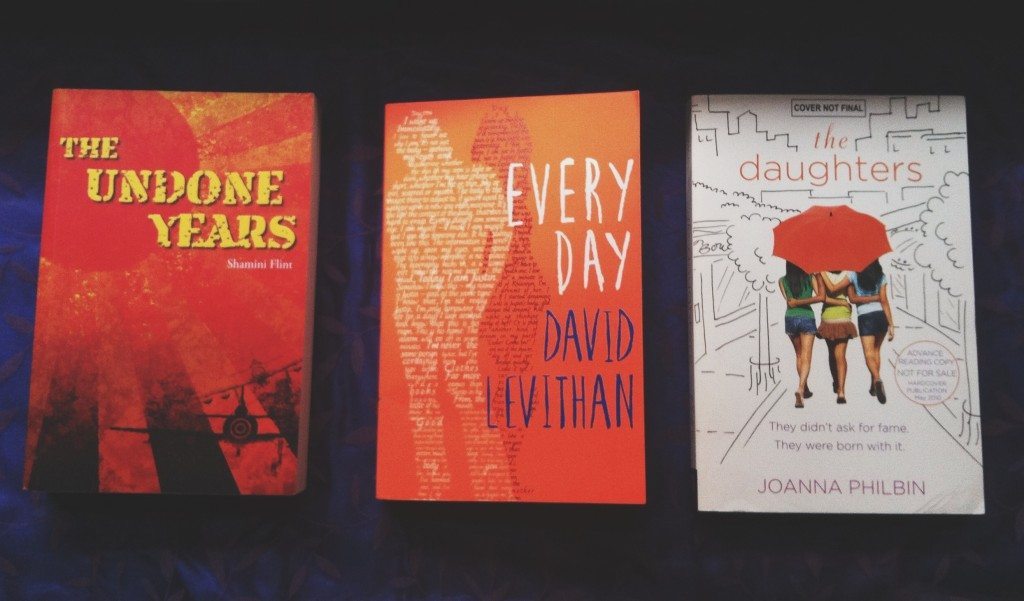 Shamini Flint – The Undone Years
Joanna Philbin – The Daughters
David Levithan – Everyday (Signed + Won from The Paper Sea!)
Marie Lu – Legend (Gifted by Elyssa!)

First book haul post of 2014, hooray! The books above are actually from last December but I wasn't able to post about them so I reckoned I'd do it now despite it being quite late already. Most of these books (those without remarks) are from the Pinoy Book Tours Christmas Party last month. Legend was the book I received for the Secret Santa exchange and I'm real excited to finally start this series!
I just went book shopping this weekend and I got sixteen new books- Fullybooked was on sale! I would have included my purchases here but then this post would be overflowing from all the awesome reads! Just watch out for my next haul post!
Anyway, what books did you guys get during the holidays?
[sign]