Fridays are now officially visit-the-bookstore days! I noticed I've been doing random bookstore runs on Fridays a lot so I just thought maybe I'd make it an official thing. Anyway, here are the books I got: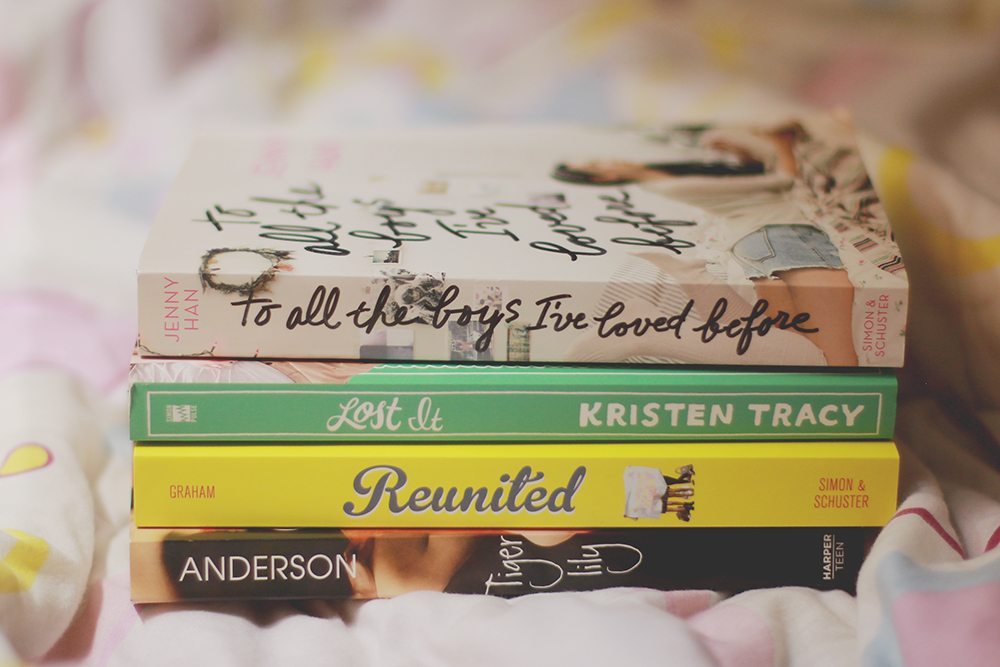 Jenny Han – To All The Boys I've Loved Before
Kristen Tracy – Lost It
Hilary Weisman Graham – Reunited
Jodi Lynn Anderson – Tiger Lily
I did a mini happy dance in the bookstore the day I spotted To All The Boys on the shelves! I was so psyched that they had released it early here. I jumped to it as soon as I could and I really enjoyed. Watch out for my book review for it soon! The rest of the books I got were other random recs I've discovered through the blogs I follow. They seemed worth checking out and exactly like the kind of books I'd like to read this summer so I'm looking forward to them!
Have you read any of the books I've bought lately? How did you find them? What pretty books did you recently get too?