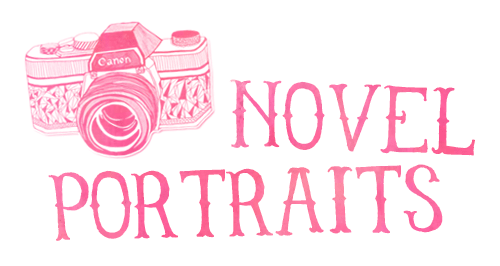 Novel Portraits is a weekend feature where I showcase book photography! Photography is my second most favourite hobby next to reading! A love child of the two dearest things to me- book photography is awesome and thus demands a segment on the blog. To read more about the feature, check out the introductory post for Novel Portraits.
Weekend = pretty book photos! Today though, I'm going to be sharing photos by Nikki of The Paper Sea! Her book blog is one of my favourites to visit and it just so happens that she's also very interested in photography so I interviewed her! Today, y'all can discover more about Nikki as we chat about her bookish tendencies and her photographic pursuits!
Behind The Lens: Nikki of The Paper Sea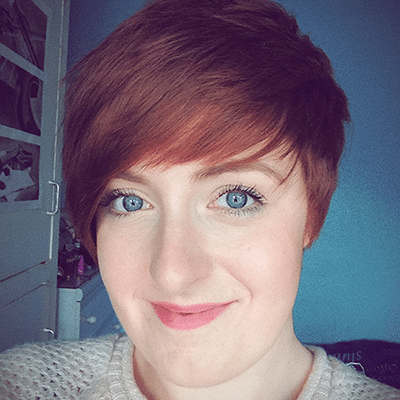 Hello! Care to tell us a little about yourself?
I'm Nikki, a 22 year old psychology graduate and retail supervisor from England.  I run The Paper Sea, a young adult-focused book blog that began in June 2013 and has become an obsession ever since.
How did you fall in love with reading? What do you love most about books?
I was a reader ever since I was little.  I don't ever remember the moment where I first fell in love with reading — apparently, I started reading the dictionary at age four and asked for books as a child instead of toys — but I have a lot of fond memories, sitting in the school library or reading Harry Potter at home (I even went to one of the midnight releases!).  I kind of lost my love of reading towards the end of secondary school and into sixth form, when I was busy studying and didn't have time for anything other than coursework and exams.  But then I started university, and I had two hours worth of commuting every day, and one day I just picked up a book from the WHSmith in the train station, and I haven't looked back since.
The thing I love most about books, like so many others, is the escapism.  I can be anyone, go anywhere, do anything in a book.  The imagination and possibilities are endless in books.
What are some of your recent favorite reads?
Panic, and a few books before that one, Before I Fall, by Lauren Oliver.  She's one of my favourite authors (although she still hasn't quite made me give out a five star rating), with such a beautiful grasp of language.  Not only that, her characters are always so well developed.  At the time of writing this, I was rereading Daughter of Smoke and Bone and Days of Blood and Starlight by Laini Taylor which is one of my favourite series. Dreams of Gods and Monsters is possibly by most-anticipated release ever!
How did you take up photography as a hobby? When did you start taking book photos?
The first time I ever really remember thinking about photography seriously as a hobby was when I was 16 and I went to London.  Like reading, I don't have a clear memory of when I decided I enjoyed photography! But with the trip to London, I remember that I must have looked at photography books or posts or something, and then I tried to emulate that with my crappy point and shoot.  The shots came out all crooked, but at the time I thought the different angles were exciting and cool! In retrospect, the photos I took then now aren't all that usable for photo albums or scrapbooks.  After that, photography just became a thing that I did, and tried to do the best that I could do even without fancy professional equipment.  I'm still learning, about composition and lighting and such, but that'll come with practice.
I've only recently started taking book photography (inspired by Hazel, actually!) but I just think it's an extension of my hobby as an amateur photographer.  It's a marrying of my photography hobby and my reading.
What cameras/photo equipments do you use to take your book photos?
I don't have any professional equipment! All I use is my iPhone 5C, and edit the photos using the VCSOcam app.  I do have a compact camera but I don't really use it.  I keep it in my closet, and it's much easier just to whip out my phone.  I am interested in more professional equipment, but they're so expensive.  I'm going to start saving up, and treat myself to a bridge camera at some point!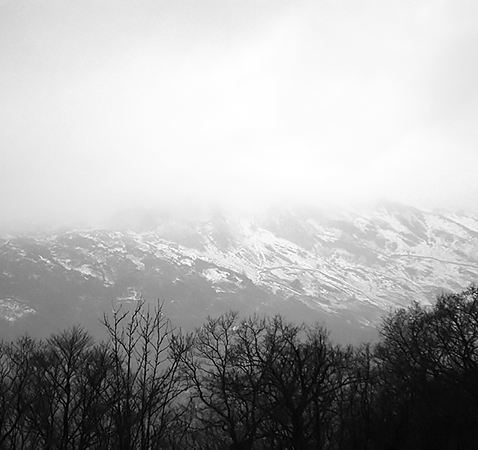 Aside from book photography, what other types of photography do you like?
90% of my time on Pinterest is spent browsing wedding photography.  I'm not getting married any time soon, but I love it when photography captures all of the love and magic of a wedding day! It can be quite expensive, but when I come to getting married, photography isn't something I'll be scrimping on.  I also like portraiture, especially candid shots! There's just something about capturing someone in a moment, when they're most themselves.
As for my own photography, though, I tend to take more landscape shots.  Of course, they never capture just how beautiful places are in person, but they're a nice reminder.
Lastly, what advice or tips would you give when it comes to taking book photos?
I'm no expert, so my main advice is just practice, practice, practice! I don't have a degree in photography, no education in it at all, but I can see an improvement in my photography.  If you don't try, you don't succeed.
Thank you, Nikki, for being a part of Behind The Lens! I'm so happy to have learned more about you and also to have been able to share your photos! If y'all want to see more of Nikki, check out The Paper Sea for her book posts and her instagram for her snapshots!
What do you think of Behind The Lens? What are your thoughts on some of the photos Nikki shared? Do you like taking book photos too? Any other bookworm-slash-photography-enthusiasts that you would like to see on Behind The Lens?
If you want to be featured on Novel Portrait's sub feature, Behind The Lens, shoot me an email!