Happy weekend, everybody! It's currently a very rainy Saturday where I am but it's a lovely time to stay indoors and read as much as I can. Anyway, today, I'm sharing some of my recently acquired goodies!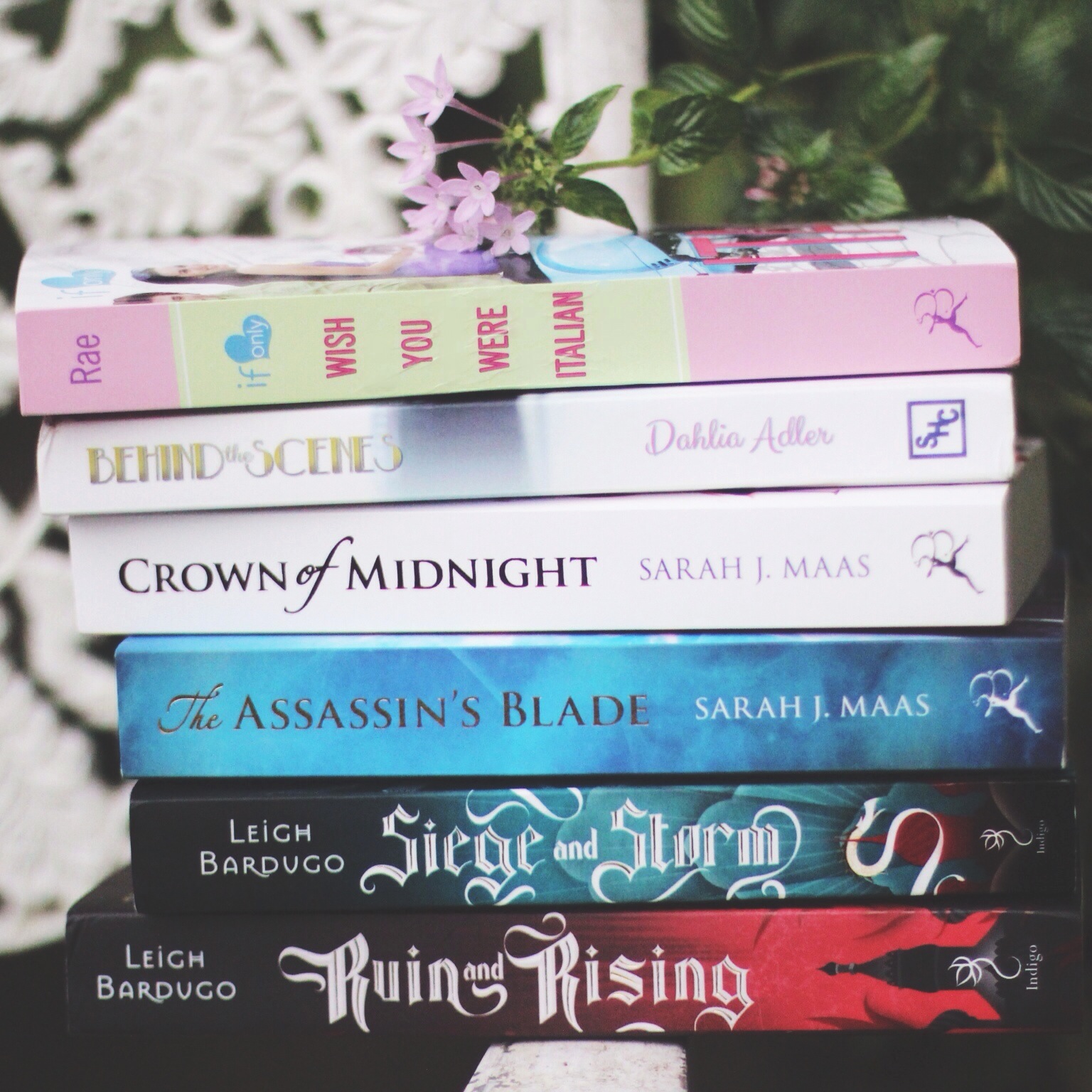 Bought from The Book Depository
Wish You Were Italian by Kristin Rae
Ruin and Rising by Leigh Bardugo
Won
Behind The Scenes by Dahlia Adler
(Thank you, Rebecca of Reading Wishes!)
Gifted
Crown of Midnight by Sarah J. Maas
The Assasin's Blade by Sarah J. Maas
Siege and Storm by Leigh Bardugo
(Thank you, Nikki of The Paper Sea!)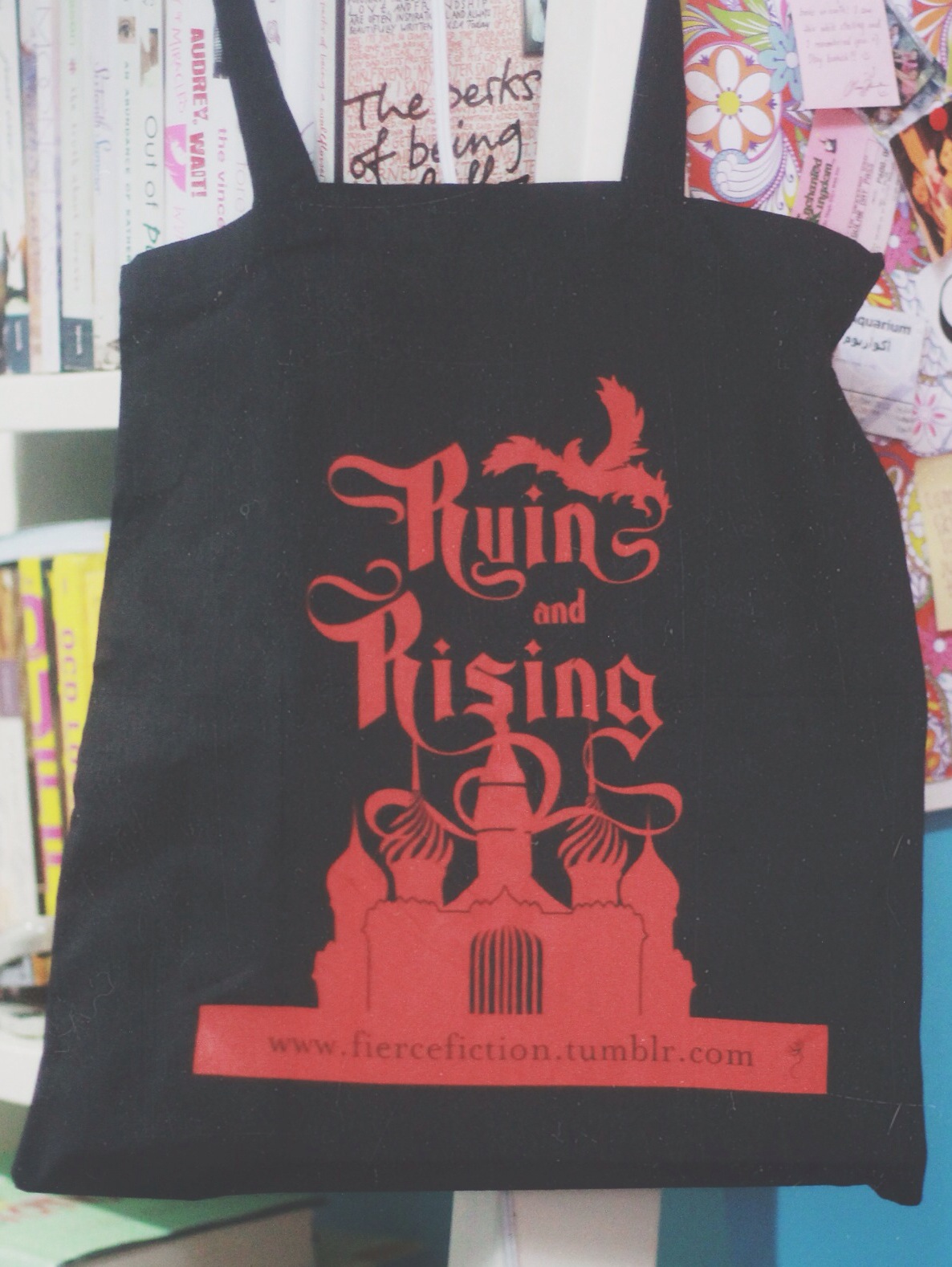 Ruin and Rising tote!!! (Thank you, Fierce Fiction!)
Guys, I went for my usual bookstore run yesterday and didn't make a single purchase even though I could have. The new releases I've been wanting to check out were not available at my local bookstore, unfortunately. Thankfully enough, some awesome books came in the mail this week!
My TBD orders finally arrived after 343489238 days of waiting! I'm totally digging into Wish You Were Italian right now! I also finally have my copy of Ruin and Rising which I preordered long ago so I also received a totebag! I also got Behind The Scenes and I'm so glad that I won a copy (because it wasn't available at my local) from last month's BTS Twitter Party! Nikki also kindly gifted me some books on my wish list, in exchange for the coding work I did for The Paper Sea! Nikki was one of the first to avail the "pay in books" option for my design shop so I was excited about her package since it's one of the early fruits of my small business. Just wanted to shout out a huge thank you to her for all the support she's shown for my design shop! ♡
Speaking of support, *segues* help a bookworm out by voting for me on The Big Blog Exchange!
Anyhow, what are you guys reading this weekend? Got any awesome books recently?