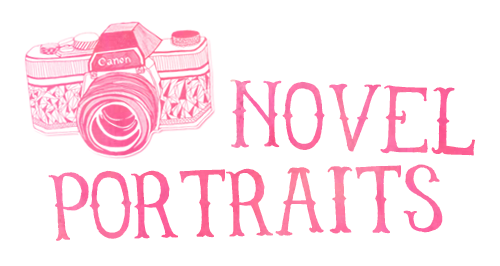 Novel Portraits is a weekend feature where I showcase book photography! Photography is my second most favourite hobby next to reading! A love child of the two dearest things to me- book photography is awesome and thus demands a segment on the blog. To read more about the feature, check out the introductory post for Novel Portraits.
It's been too long since I did a Novel Portraits post that wasn't a Behind The Lens interview! Anyhow, I took some (mostly random and just a little crappy) photos over the weekend and thought to share them with y'all!
Weekend Read
The Novel: Wish You Were Italian by Kristin Rae
The Portraits: Taken 07/25/14, with Canon 600D, post-processed
Description: Someone should have put a warning in the front page of WYWI, 'Do not read without gelato.' Haha, I'm not even kidding when I say that I couldn't read on without getting myself one! The book totally had me craving for gelato within the first few chapters! It's not obvious in the photos, but I got three flavours: mint (my favourite), almond, and nutella! Anyhow, WYWI was my weekend read and it was such a fun book! I am dying to go to Italy now, seriously!
For Summer Photo Contest
The Novel: Only Everything by Kieran Scott
The Portraits: Taken 07/27/14, with Canon 600D, post-processed
Description: If you guys didn't know, Kieran Scott is having a summer photo contest for her novel, Only Everything! I read it last May and enjoyed myself so much! I mean it's a contemprary-ish book w/ Greek myth characters & romance- that's like a formula for awesome! As I'm dying to read the next books, I'm completely pining over the prizes! I had several photo ideas for the contest but unfortunately couldn't do them so I did a simple 'shoot' with my sister earlier today and she modelled the book for me! I don't know whether this will be my final entries but the photos I took look summery enough thankfully even though summer is over in the Philippines. I hope people get the first photo with the hair thing! (It's meant to be a heart!)
Care to share your thoughts on the photos I took? Have you already read any of these books or are planning to? Are you planning to join Kieran's photo contest too? What did you read or do over the weekend?