Last week, my fave local book store (Fullybooked) was on sale and of course, I could not resist a good book sale! So yes, I got some new books!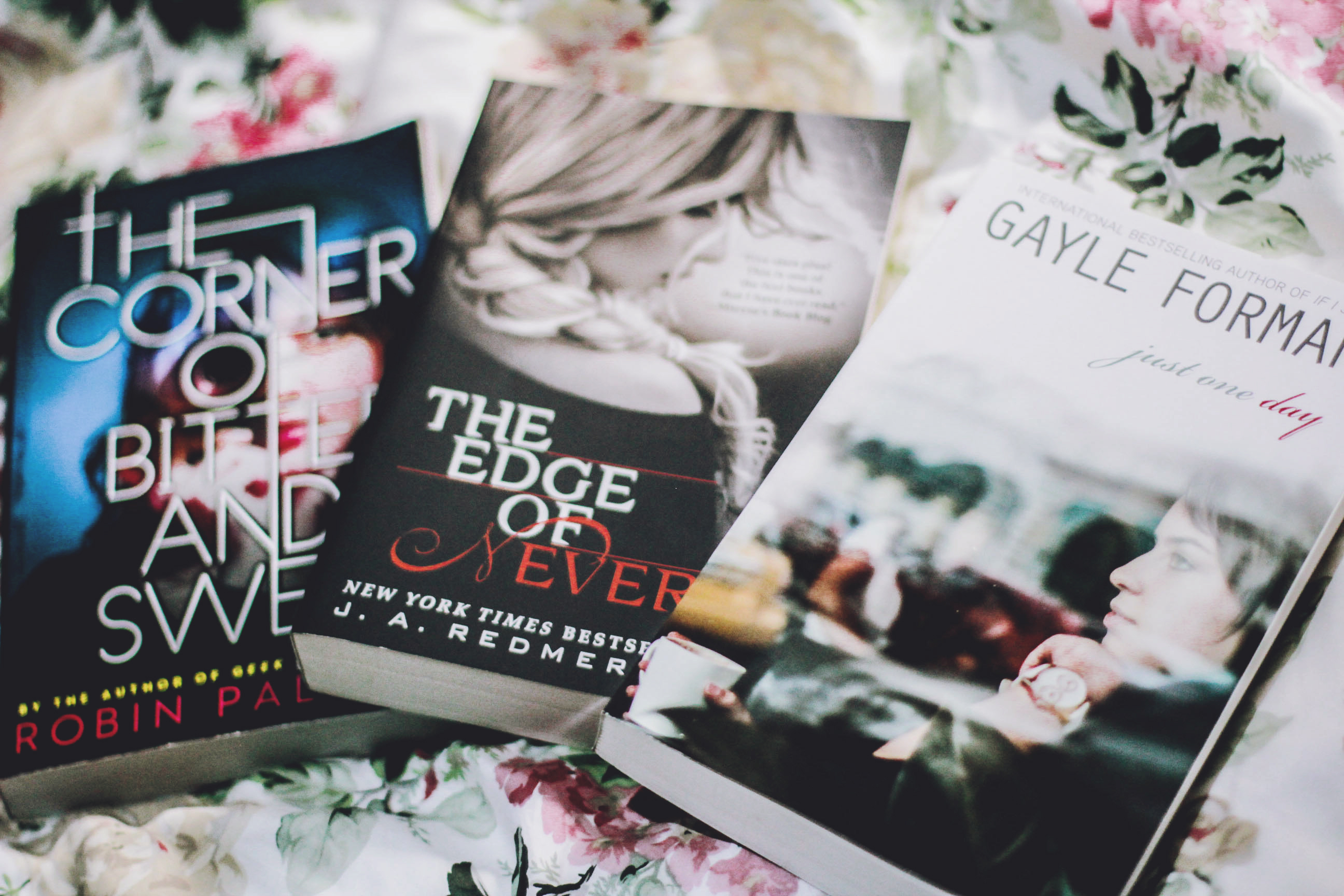 Here are the books I bought!
1. Robin Palmer – The Corner of Bitter and Sweet
2. J.A. Redmerski – The Edge of Never
3. Gayle Forman – Just One Day
 I previously decided to read Just One Day only after  Just One Year was already released.  But after reading and absolutely loving Gayle Forman's If I Stay and Where She Went, I was on a Forman high. I was in love with the way she wrote! I craved for more. So yes, I got a copy of Just One Day already despite my resolution before. I still haven't read it but I will soon.
I've already finished reading The Corner of Bitter and Sweet though. It took me four days to read it! Not because it was dragging. In fact, I really liked reading it! I was just sooooo busy with school and other extra-curriculars. I still haven't written a review for it because I've been catching up with my reading. (I recently finished The Avery Shaw Experiment and Charade) I've heard lots of praises for The Edge of Never and being my naturally curious self, I wanted to check out the book for myself.
I'm currently choosing which I should read next, either The Edge of Never or Just One Day. What do you think, guys?
PS: I recently made a separate twitter account for my bookish tweets! You can follow me here! I follow back! :)