Hey, everyone! I'm sharing something awesome today: the cover reveal of Sarah Alderson's new book, Conspiracy Girl! I'm a huge fan of Sarah, especially of her NA book under her pen name, Mila Gray, so I'm completely thrilled to be sharing not just a cover reveal of her upcoming novel, but also an exclusive excerpt! Go check it out!
Conspiracy Girl by Sarah Alderson (Excerpt)
After a minute or two of terrifying, heart-stopping silence on the other side of the door, there's a knock.
'Hello . . .,' one of the men calls softly from the other side.
I huddle further back against the wall.
'Helloooo in there,' he says again, his voice scraping against the wood. 'Won't you come out and play?'
Ninety seconds. Aiden said it would take ninety seconds for the security patrol to respond. Surely it's been that already? Where are they? I start counting in my head, trying to block out the man's wheedling pleas, but I only manage to count to twelve before another voice on the other side of the door makes me forget about counting.
'Nic,' my mum whispers, her voice hoarse.
I stare at the door, imagining my mum on the other side of it. She sounds so afraid. I imagine her on her knees, her hands pressed to the wood panel, her face just inches away from mine. Is she bleeding? Is she hurt? Are they holding a gun to her head?
'We've got your mommy,' the man's voice sings. There's a pause.'Your choice,' he's gruff again now . 'Come out or we kill her. We already had a lot of fun with your stepsister.'
I launch onto my feet, the razor hanging limply in my hand. What does that mean? What have they done to Taylor? All the blood in my body has been replaced with lead.
'No! Don't come out!' my mum suddenly screams.
I take a wobbly step towards the door. There's silence on the other side.
'Nic?'
I stop at the sound of the man saying my name.
'Nic?' The man says again, softly. 'You've got until the count of three to come out or we kill her.'
I reach for the door handle.
'One.'
I put my hand on the lock.
'Two.'
'Nic don't do it!' my mum screams just as the sound of sirens tears through the night, wails bursting in through the broken window. Everything is going to be OK!
The sirens grow louder and louder.
They drown out 'three'.
And finally… THE FAB COVER OF THE BOOK: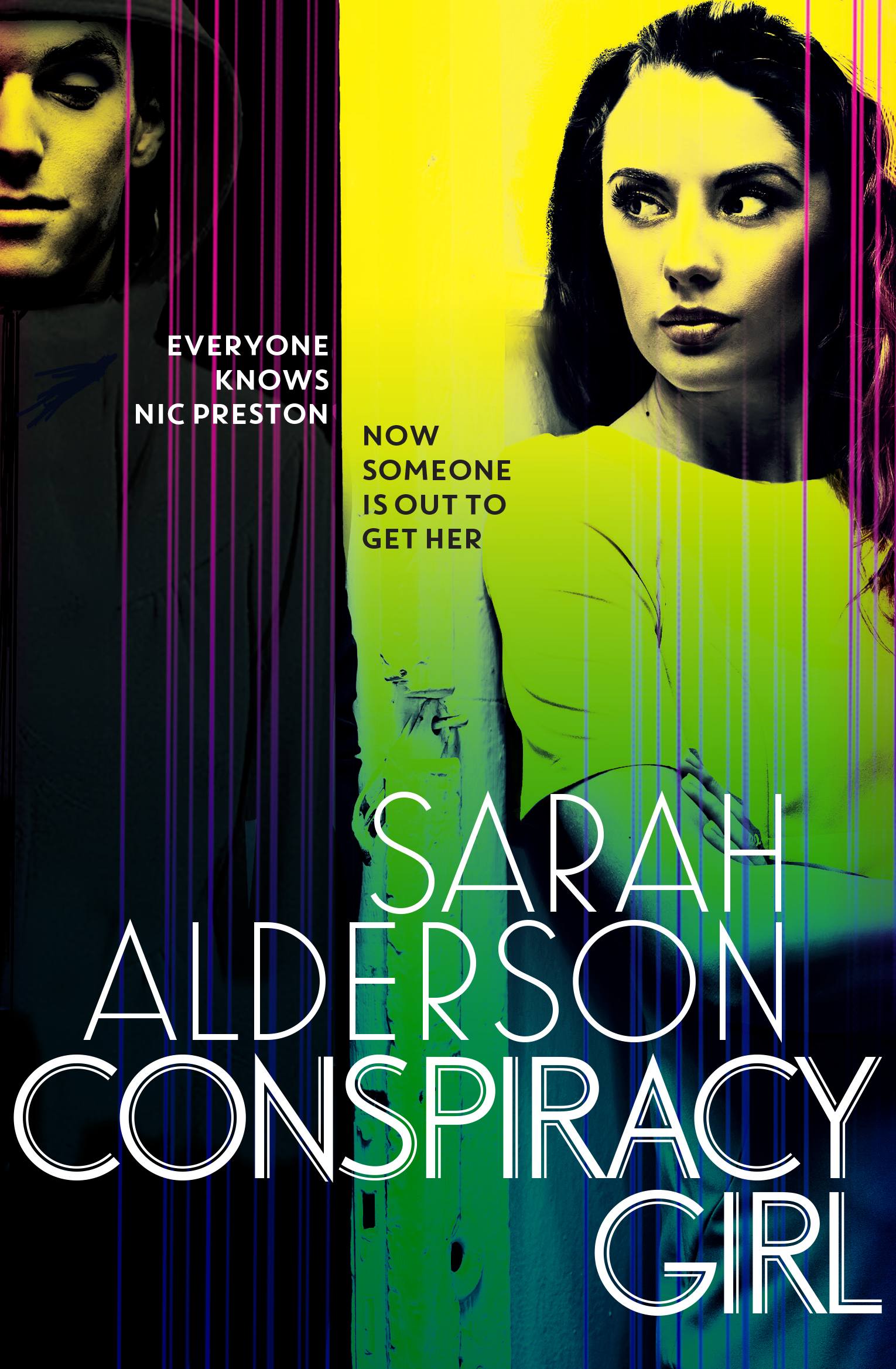 Synopsis:

Everybody knows about the Cooper Killings – the Bel Air home invasion that rocked the nation.
There was only one survivor – a sixteen year-old girl.
And though the killers were caught they walked free.

Now eighteen, Nic Preston – the girl who survived – is trying hard to rebuild her life. She's security conscious to the point of paranoia and her only friend is a French Mastiff bulldog, but she's making progress. She's started college in New York and has even begun dating.

But then one night her apartment is broken into and the life Nic's worked so hard to create is shattered in an instant.

Finn Carter – hacker, rule breaker, player – is the last person Nic ever wants to see again. He's the reason her mother's killers walked free from court. But as the people hunting her close in, Nic has to accept that her best and possibly only chance of staying alive is by keeping close to Finn and learning to trust the person she's sworn to hate.

Fleeing across a snowbound New England, frantically trying to uncover the motive behind the murders, Nic and Finn come to realize the conspiracy is bigger than they could ever have suspected. But the closer they get to the truth and the closer they get to each other, the greater the danger becomes.

To survive she has to stay close to him.
To keep her safe he has to keep his distance.

Expected release: February 19, 2015
Don't forget to add Conspiracy Girl to your goodreads shelves!
PS: Sarah's NA book- the one I loved? It's called COME BACK TO ME and I'm happy to announce that it will be on sale on Amazon for just £1.30 from 18th July–1st September! I def recommend it for fans of the genre- I'll be reviewing it on the blog soon, so watch out for that!
Author Bio:
Having spent most of her life in London, Sarah quit her job in the non profit sector in 2009 and took off on a round the world trip with her husband and princess-obsessed daughter on a mission to find a new place to call home. After several months in India, Singapore, Australia and the US, they settled in Bali where Sarah now spends her days writing by the pool and trying to machete open coconuts without severing a limb.
She finished her first novel, Hunting Lila (winner of the Kingston Book Award), just before they left the UK, wrote the sequel on the beach in India and had signed a two book deal with Simon & Schuster by the time they had reached Bali.
A third book, Fated, about a teenage demon slayer, was published in January 2012.
The Sound, a thriller romance set in Nantucket, was published in August 2013 and this was followed by the critically acclaimed Out of Control in May 2014.
She also writes New Adult romance for Pan Macmillan (UK) / Simon & Schuster (US) under the pen name Mila Gray.
You can find Sarah on her Website / Blog / Goodreads / Twitter / Facebook!