Hello, wonderful readers! Today, I'm so incredibly happy, delighted and thrilled to be sharing the cover reveal for one of the best upcoming YA contemporary releases of 2015 that I've gotten the chance to read in advance, THE ONE THING by Marci Curtis! I'll also be interviewing Marci so you can get to know The One Thing and be as excited for it as I am (which is infinitely). But first, check out The One Thing's fabulous illustrated cover in all its glory: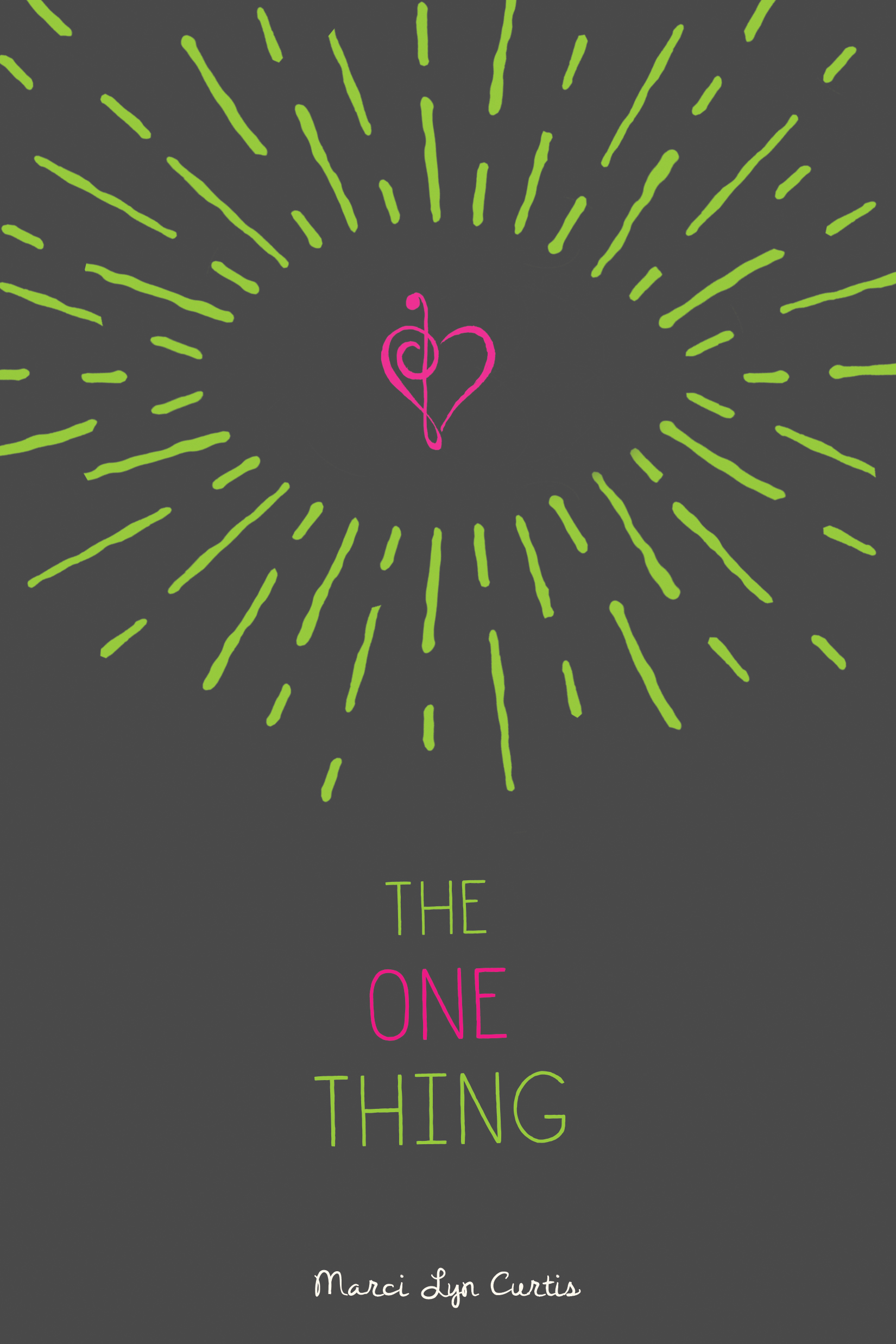 The One Thing by Marci Lyn Curtis
Synopsis:
A soaring tale of life and love, of sacrifice and renewal, and learning to see people as they really are.
Maggie Sanders might be blind, but she won't invite anyone to her pity party. Ever since losing her sight six months ago, Maggie's rebellious streak has taken on a life of its own, culminating with an elaborate school prank. Maggie called it genius. The judge called it illegal.
Now Maggie has a probation officer. But she isn't interested in rehabilitation, not when she's still mourning the loss of her professional soccer dreams, and furious at her so-called friends, who lost interest in her as soon as she could no longer lead the team to victory.
When Maggie first meets Ben, she thinks she can add crazy to her list of problems. But the precocious ten-year-old isn't a hallucination. Maggie can actually see him. She immediately befriends the kid, desperate for any chance to see again.
It turns out Ben's older brother is Mason Milton, the ridiculously hot lead singer of Maggie's new favorite band. Music is the first thing that has made Maggie feel alive since losing her sight. But when she learns the real reason she can see Ben, Maggie must find the courage to face a once-unimaginable future…before she loses everything she has grown to love.
Expected Release:
September 8th 2015
Add The One Thing on Goodreads
Interview:
What led you to write The One Thing?
Actually, it was the characters who inspired me to write the story. I know, I know…that sounds weird. But let me explain. When the basic premise of The One Thing came to me, it brought with it a jumble of characters that sort of picked at my brain until I wrote their story. In the beginning, I was pretty clueless about the exact direction of the book. But once I started writing, the plot just unwound for me, like it had always been there from the start.
What do you love most about your main character, Maggie?
Maggie is strong and hilarious and brave. She doesn't sugarcoat her words, and she doesn't sacrifice who she is in order to fit in.
Okay, so that was five things I love most. Which is totally cheating. But I'm passionate when it comes to Maggie.
Maggie is blind and Ben, the kid she grows close to, has spina bifida. What was the most challenging part of tackling these characters with disabilities?
Great question, Hazel! Factoring disabilities into every scene was extremely challenging. With Maggie, even the simplest scenes were affected. Instead of focusing on visual cues, I had to rely heavily on her thoughts, feelings, memories, and senses. Ben was slightly easier; he's never seen himself as disabled and doesn't let his impairment dictate what he does or doesn't do. ("When I see something I want to do, I just do it.")
While their disabilities affected each scene, I felt strongly as though it was important to portray Maggie and Ben as characters, not disabled characters. So I had to really pick through each scene, each line, and each bit of dialogue to make sure that their personhood always came first.
So the romance between Maggie and Ben's older brother, Mason. It's swoony and lovely and slow-burn. Your turn to describe it in three adjectives. ;)
Passionate, passionate, and passionate.
All right, so I'm cheating again. But technically, there are different kinds of passion, no? The Maggie-Mason romance has the "love-hate" passion, the "I wish I could have you" passion, and the "holy crap, my entire body is burning up" passion. Just to name a few.
You pack some great emotional punches, Marci. Did you get all the feels too while writing?
Ha! I can't tell you how many times I flat-out bawled while I wrote this book. And in the interest of full disclosure, the last line of the story makes me tear up every single time.
How would you blurb your book?
Oh wow. WOW. That's a tough one because I'm so critical of my own writing. In short, probably something like: "The One Thing will make you laugh and cry, but mainly, it will make you think."
Making the reader feel something—whether it's joy or sadness or empathy—was one of my main objectives when I wrote this story, one my main objectives when I write any story, actually, because it's the most effective way to connect with the reader.
Why write YA?
The feels. Everything is so fierce in young adult fiction. Teenagers fall harder, love bigger, and hurt deeper than adults generally give them credit for, so being a voice for them in today's society is an honor.
About the Author: 
Marci Curtis grew up in Northern California, where she went to college and met an amazing guy in a military uniform. Two college-aged kids and one dachshund later, she lives in Maryland, where she laughs too loudly and eats peanut butter off spoons. Her YA contemporary debut, The One Thing, comes out September 8th, 2015 via Disney-Hyperion.
Follow Marci on her Website ・ Goodreads ・ Twitter ・ Facebook ・ Pinterest
Giveaway:
To celebrate her awesome cover reveal, Marci is giving away these pretty custom-made earrings to one lucky winner! Just enter the rafflecopter widget below! :)
So does Marci's book look/sound amazing or what? Spoiler: it's beyond amazing. I can't wait for y'all to read this too in September and I really hope now that you've seen the cover and heard more about the book and the author, you'll be looking forward to The One Thing!