2013 has come and gone. It was one hell of a year, an unforgettable one at that, as it was when I started book blogging. 2013 was filled with amazing books and a new found love for the bookish community. I just wanted to say thank you to everyone who has supported Stay Bookish through 2013.  I swear, y'all are the loveliest.
I was on a much needed break during the holidays but I am officially back! 2014 is here and so am I- with a snazzy new blog design too! I actually didn't intend to redesign my blog's look so suddenly (I did within a day and a half) but I felt like I just had to, so I did. The redesign process was excruciating, I had this whole look in my mind but I couldn't actualize it (ugh CSS). Anyway, I think what I've done is already presentable enough (although I still have my doubts and might still do some small revisions). I really really hope y'all like the new design!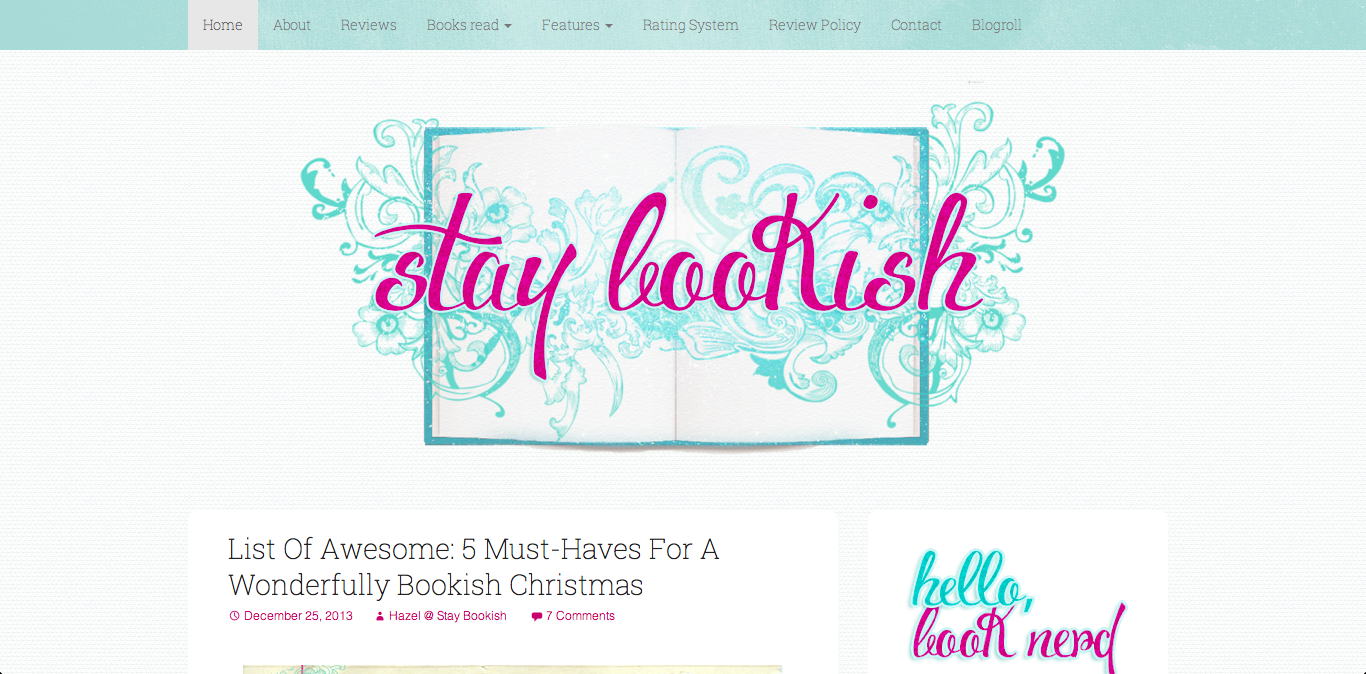 I'm really excited for whatever is to come for my blog this 2014! I'm determined to expand my horizons even more as well as be more interactive with my readers and fellow bloggers! I don't have any firm blogging resolutions (I suck at those anyway), just that I will continue to blog and read and spread the love for books.
How's the new year for y'all? Any resolutions? Anything you're looking forward to this 2014?