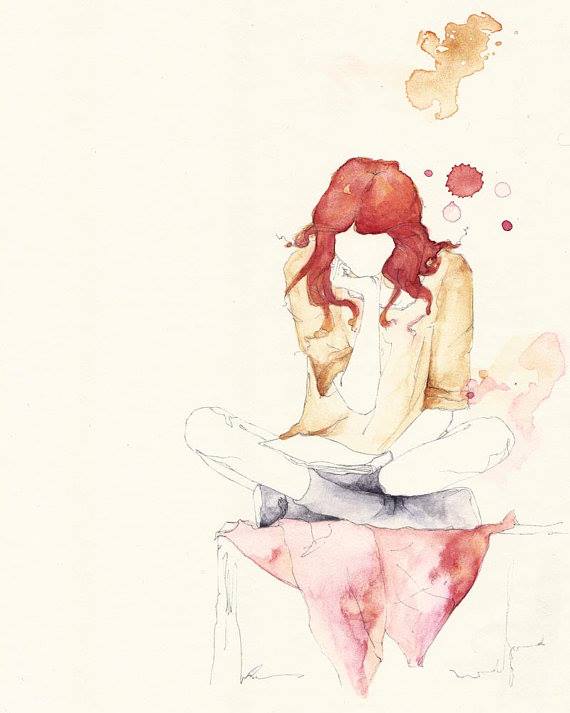 [Source]
"Find what makes your heart full. Cling to those things."
Recently, I read Michelle Smith's story on Don't Bleed. Breathe. I read the particular line above when I thought to myself:
Books are what fill my heart. They are what I cling to. 
I haven't really shared this with anyone but I felt sad for a really long while, especially when I started college.
I've never been able to admit it because I have a really good life- I'm well provided for and I've been so lucky getting the things I want. I have friends and my family is whole. I should be happy. Sometimes, I think I am, like when I laugh real loud and it's so easy to say I'm fine. Sometimes, I'm really not.
There were many times I've cried to myself. I felt lost. I felt alone. I felt tired. I felt empty.
And then I read a book- a book that could make me smile and give me positive thoughts or a book that hits my emotions hard and makes my soul ache- and I don't feel so lost or alone or tired or empty. I only feel the words I read enter my heart, fill it up.
Books teach me that it's okay not to be okay. That we're all a little messed up.
They teach me to have hope, even in times of despair.
They teach me to feel alive and find an adventure.
So I hold on tight to them, especially when it's hard to keep my head above water. They're like a lifeline.
I remember reading It's Kind of a Funny Story– one of the books I read way back that moved me deeply and has been etched in my mind after all this time- and it talked about Anchors, things you do that occupied your mind and made you feel good. Reading books is one of my Anchors.
Countless times I've felt like running away, like leaving my life behind. It scares me how these escapist thoughts could just as easily be suicidal dangerous. But again and again, books have kept me grounded. Maybe it's why I'm so drawn to contemporary fiction. A lot of them, especially YA, reflect how imperfect people and life are but how they're very much worth it.
I'm thankful that I've always been a reader since I was young because books have proved to be a kind of salvation, especially when I was really struggling, and even now. This is why my life mission is to get more people to read books, even just through this meagre blog. Because I know they're important. Because they can change you. Because they can save you.
PS: I read this poem about the influence of books just awhile ago and it's everything I wanted to say in this post. I hope you go and read it.