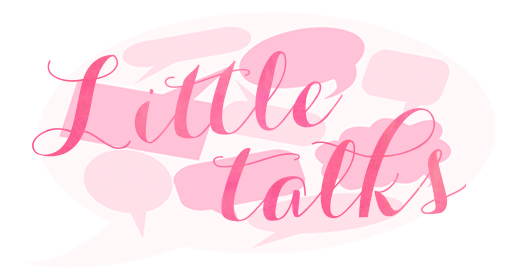 I'm not much of a talker in real life. I'm almost always the quieter side of a conversation, the one who's usually listening rather than talking. (Is it even a conversation if the exchange isn't equal?) It's not like I don't have opinions- I do. I just usually keep them to myself. Maybe blog or tweet about it. I sometimes make small comments and start small talks but that's occasional. I'm more comfortable when I talk about things I like- books, photography, etc. Still, I've never been particularly good at expressing myself. (Whether it be on or offline.) Pretty ironic since self-expression is supposed to be what blogging is about, right?
Anyway, I'm going to skip that impending pity party. I'm just going to say it: DISCUSSIONS SCARE THE LIVING CRAP OUT OF ME. Well not literally, obviously. And not as intense as the capslock words imply. But I tend to shy away from full-on discussions because I doubt that I'd be able to keep up. I fear argument too. I don't know why, but I keep thinking that's what discussions are all about. Lastly, I'm scared of boring readers with dull talk. I'm probably boring you right now, huh?
Having said all that, discussions are pretty awesome. I love discussion posts similar to those by Eve, Kelley, Charlotte and other fabulous book bloggers! I also read this post by Jasmine before, where she elaborates on the wonders of discussion. I was convinced to take a chance and give discussion posts a try sometime. And here I am, doing just that. (Possibly failing miserably, but that's okay.)
I just looked up the definition of 'Discussion' and according to my trusty dictionary:
Discussion
the action or process of talking about something, typically in order to reach a decision or to exchange ideas
So let's get to talking and exchanging thoughts!
How do you feel about discussions? Have you ever held back from them? Have you ever felt nervous about saying what you want to say? How come? Are you doing discussion posts on your blog, if you have one? Why or why not? What do you like about discussions? Here's a total noob question (which will benefit me greatly) – How does one write a good discussion post? Speak up!