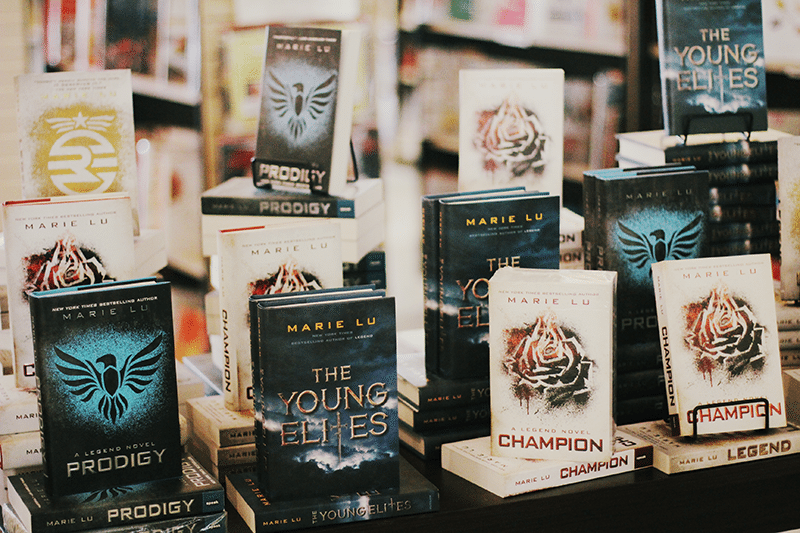 A little over a week ago, another wonderful author graced my hometown with her presence. I'm talking about Marie Lu, renown YA sci-fi/fantasy author. Exciting, right? 
When the fateful day came, however, I was totally unprepared- having been unable to read her books yet. Still, I was not going to miss the chance to get my books signed and meet Marie Lu face to face so I persisted.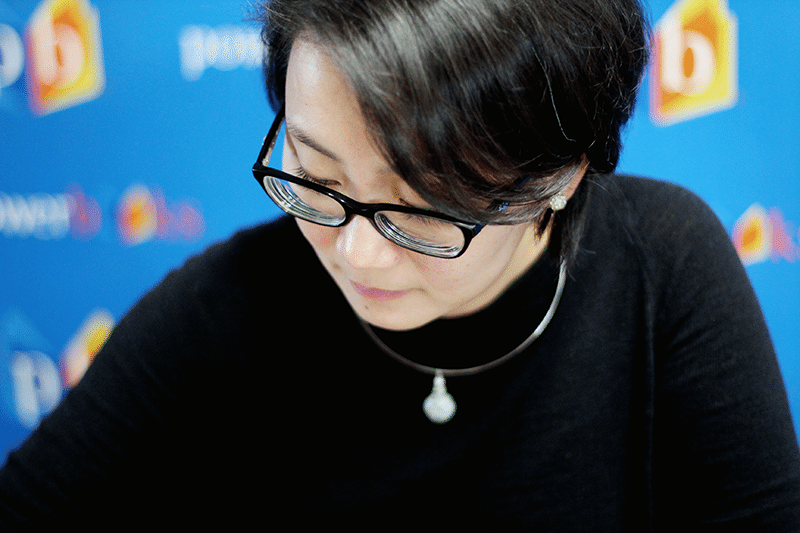 The bloggers forum event, which I was luckily invited to, turned out to be a wonderful experience- I learned so much about the talented, amazing author behind the best-selling series, Legend and The Young Elites.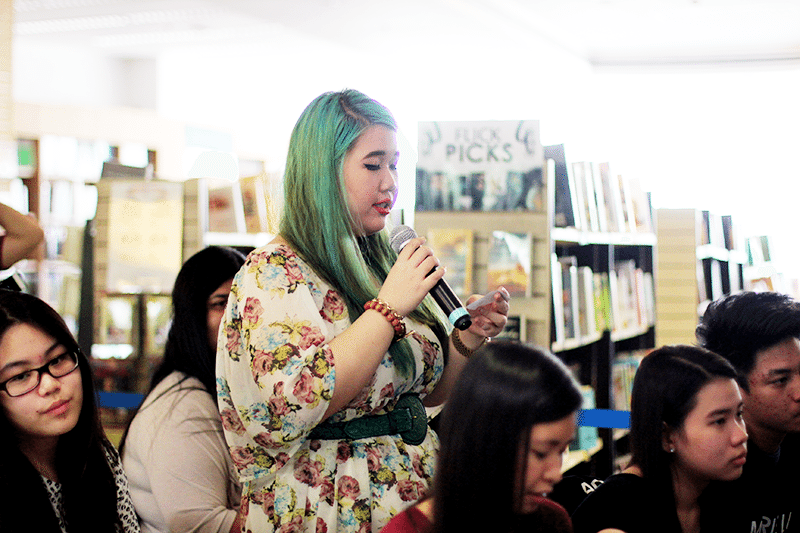 The Q&A easily kicked off soon after the introduction. Most of us bloggers took a turn asking our burning questions for Marie Lu and this was mine: From writing a dystopian series, you've transitioned into writing fantasy. What sparked your decision to switch things up?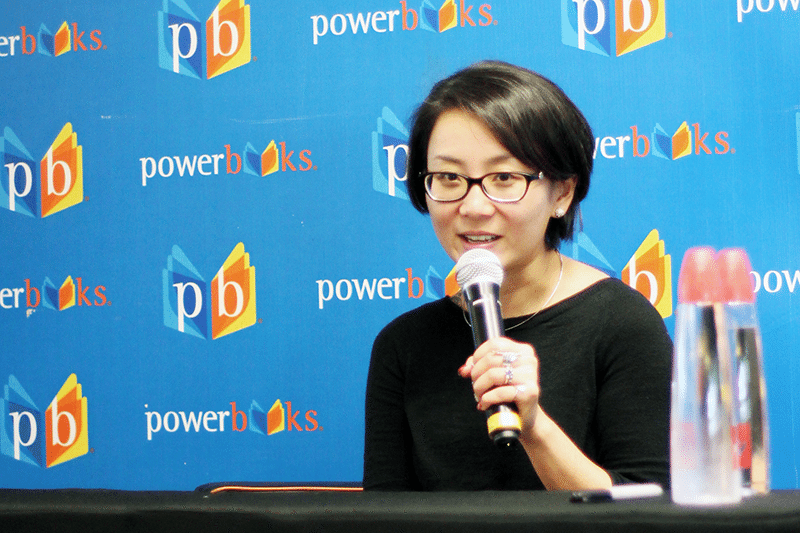 Marie Lu answered that she had read nothing but sci-fi and fantasy when she was growing up. So when she finally finished her sci-fi series with Champion, she knew she wanted to try her hand at writing fantasy. She even recounted how her editor rebuffed the first manuscript of The Young Elites, where her ability to write fantasy was pretty much questioned. Determinedly, she asked for a second chance saying, "I cannot live in world where I am not allowed to write a fantasy series." It was a struggle but Marie Lu knew what she wanted to write.
For the full Q&A with Marie Lu listen to this audio recording or check out Kate of The Bookaholic Blurbs' full transcription of the forum.
After the forum, we moved on to the most awaited part of the event- the book signing!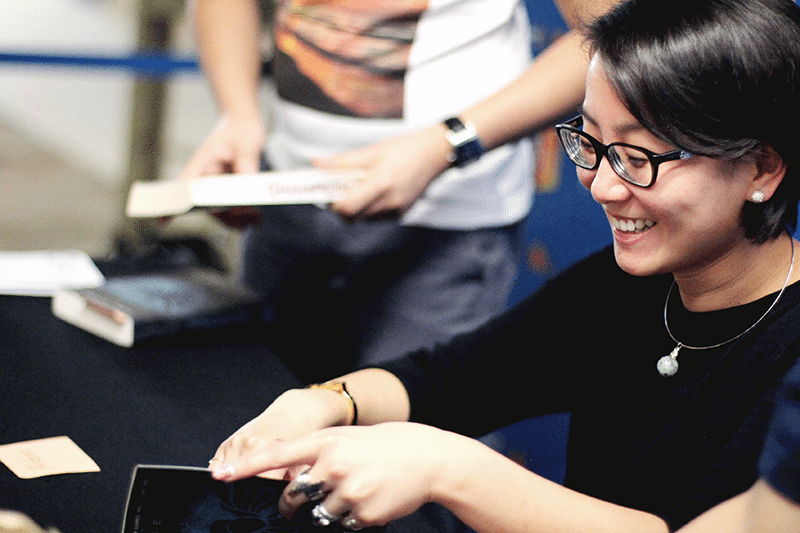 Marie Lu signing books! <3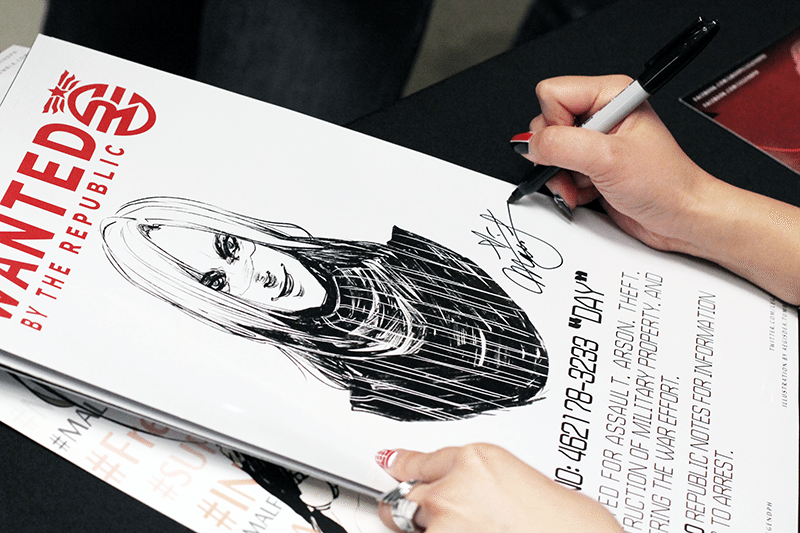 She signed some posters too!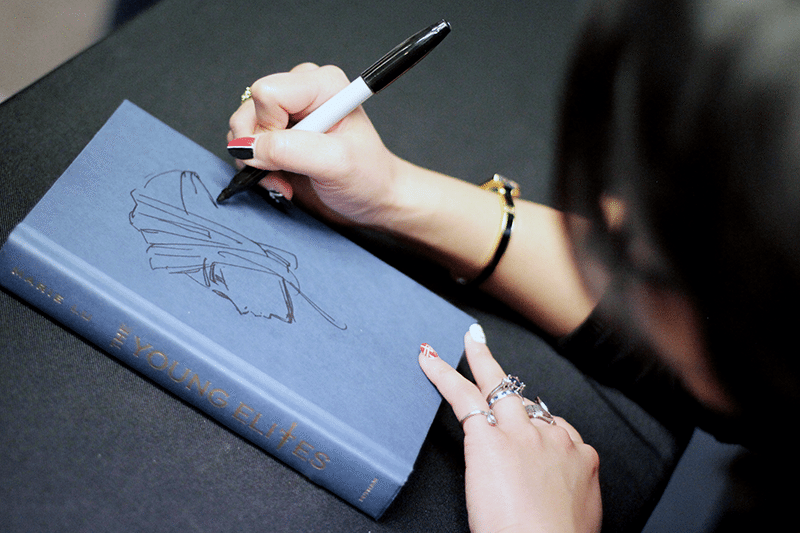 And she also sketched her characters on hardcovers- Adelina specifically in this photo!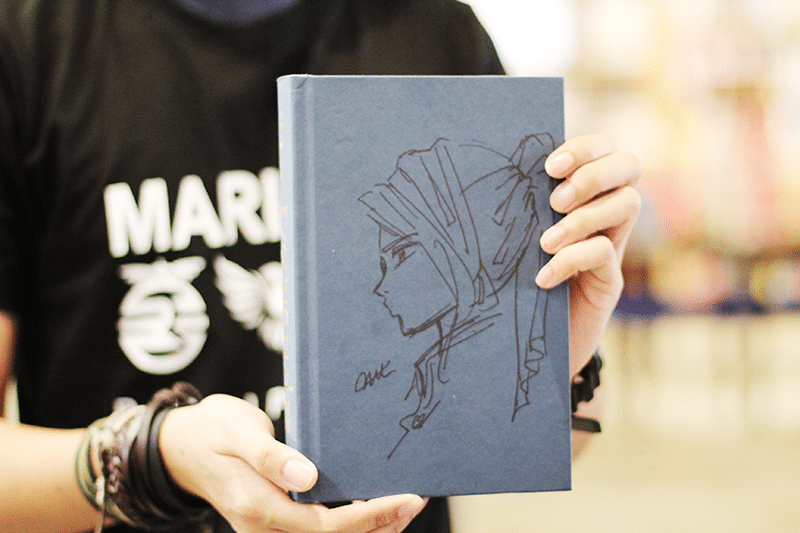 The beautiful finished product! Behold Jello of Teen Reader's Diary/Marie Lu PH's gorgeous copy!
More of Marie Lu's awesome artwork on Chyna of Lite-Rate-Ture's copy (with Day & June) and also Celine of Two Ends of a Bookshelf's (with Adelina & Enzo kissing)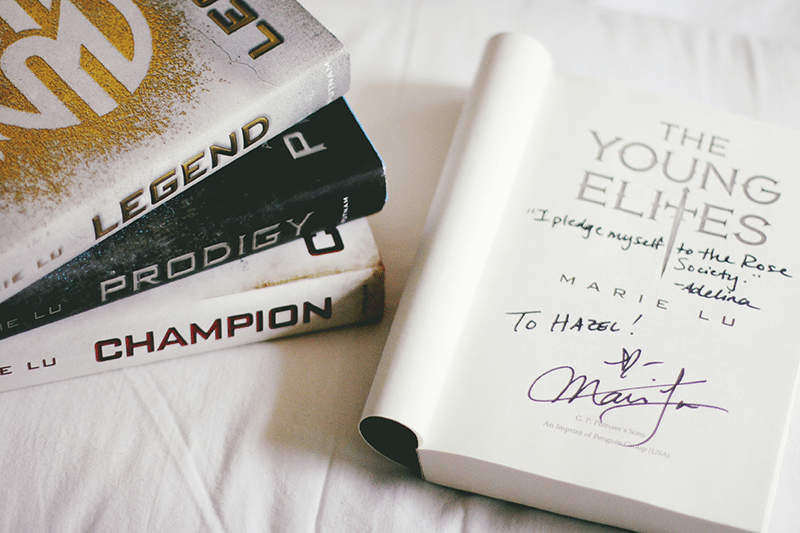 My signed books! <3333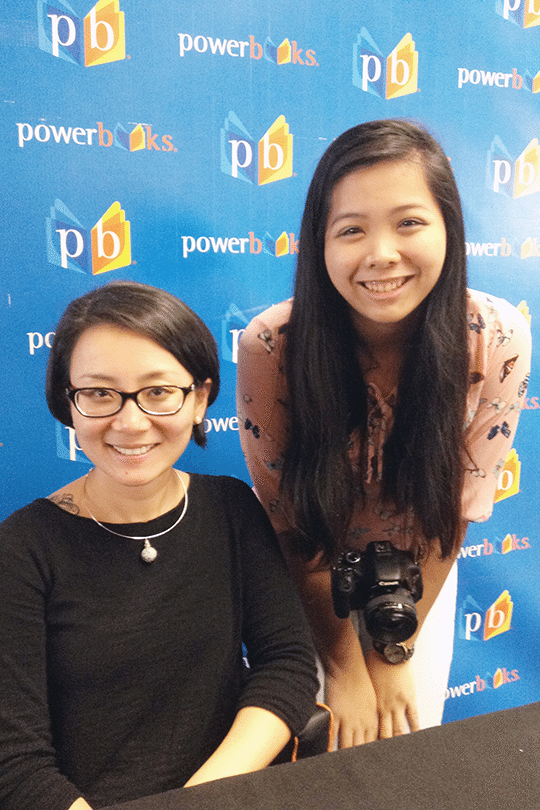 Finally, me with Marie Lu!!!! (Excuse my weird face and crappy quality photo)
That's pretty much it! Meeting Marie Lu was utterly wonderful and I'm even more excited to read her books now that I know the remarkably brilliant person behind the stories. Thank you, National Book Store, for this fantastic opportunity!

For those who missed the signing, worry not- you can win a signed copy of The Young Elites! Just join my rafflecopter giveaway below. This is open internationally so everyone is welcome to join and enter. Best of luck!