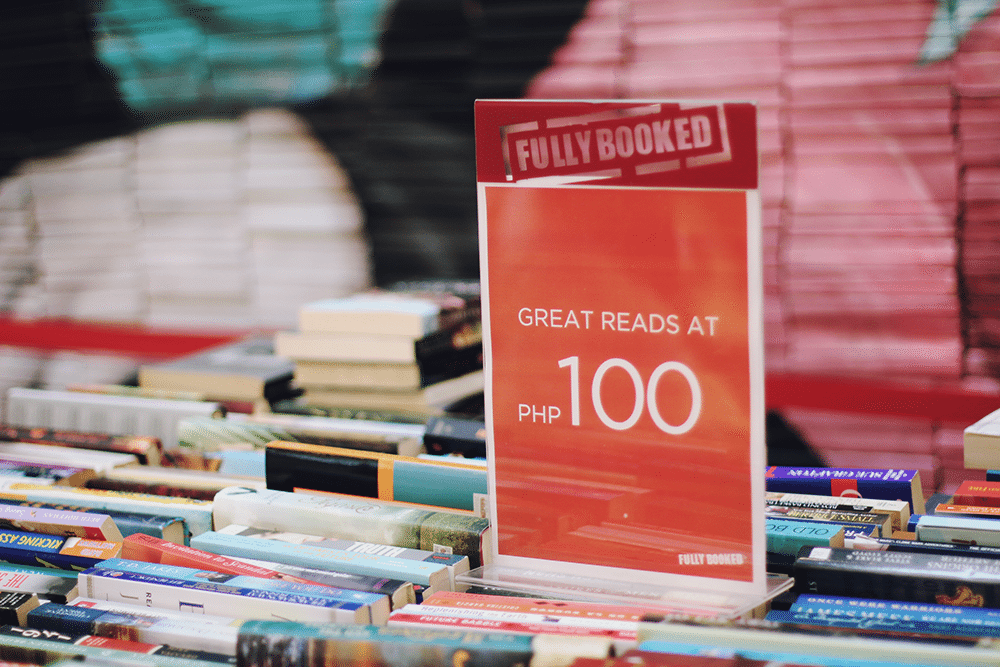 I am an expert of many things- such as the art of procrastination, the art of ice cream eating, the art of being awkward- but the one I'm most proud to say I've mastered is the art of finding great book bargains. Book shopping is my super power and I pretty much have a laser vision for awesome titles for cheap prices. Being well-versed in book sales and bargain hunting, here are my tips for all you mundanes who hope to find some nice discounted books!
Keep yourself updated for book sale and discount announcements. Follow your favourite book retailers and subscribe to their newsletter via email so as not to miss any sale news!
Make it a habit to visit your local second hand book store as often as you can. You never know when they're restocking with newer old titles you might be interested in.
Should a book sale last through a course of time, go ASAP. You don't want left overs, don't you?
Spend wisely. Just because there's a sale doesn't mean you absolutely have to buy something. There will be book sales that just suck and have no good titles at all so know when to surrender and save your money for another time.
Familiarize yourself with good backlist titles. Books on sale are usually titles from 2 years ago or longer so knowing your fair share of past releases will help you find some good ones at book sales.
Leave no stone unturned. You might be surprised to find a gem in there somewhere.
Know your publishers and imprints. Trust me- this is a good trick when rummaging through book sales, especially when you're looking for YA titles. Sometimes you aren't familiar with any of the book titles or authors but when you spot a book by Speak, Harper Teen, Razorbill (some of the most common pubs whose books I find on sale) you'll know it's your genre. Peruse and see if the book interests you.
Don't judge a book by its cover. Since a lot of books on sale were published a few years ago, chances are, the cover designs look very outdated. Still, if the title, the author or the synopsis on the back cover caught your attention, give it a chance.
Grab all the books you're possibly interested in. You don't want anyone else to find them while you're still contemplating whether or not you'll buy them. (Be a nice book shopper and put them back later if you're not getting them though.) Ponder on that later when you're done combing through the titles on sale.
Finally, inspect the titles that you've taken hold of. Look them up. Check Goodreads or Google while on the go and read about other bookworms' thoughts on the bargain books you found. Consider if they're worth buying at their price.
So there you go! With all the upcoming book sales now that the holiday season is near, I hope you'll find these tips helpful and find lots of great book bargains!
What are your tips for finding great book bargains?