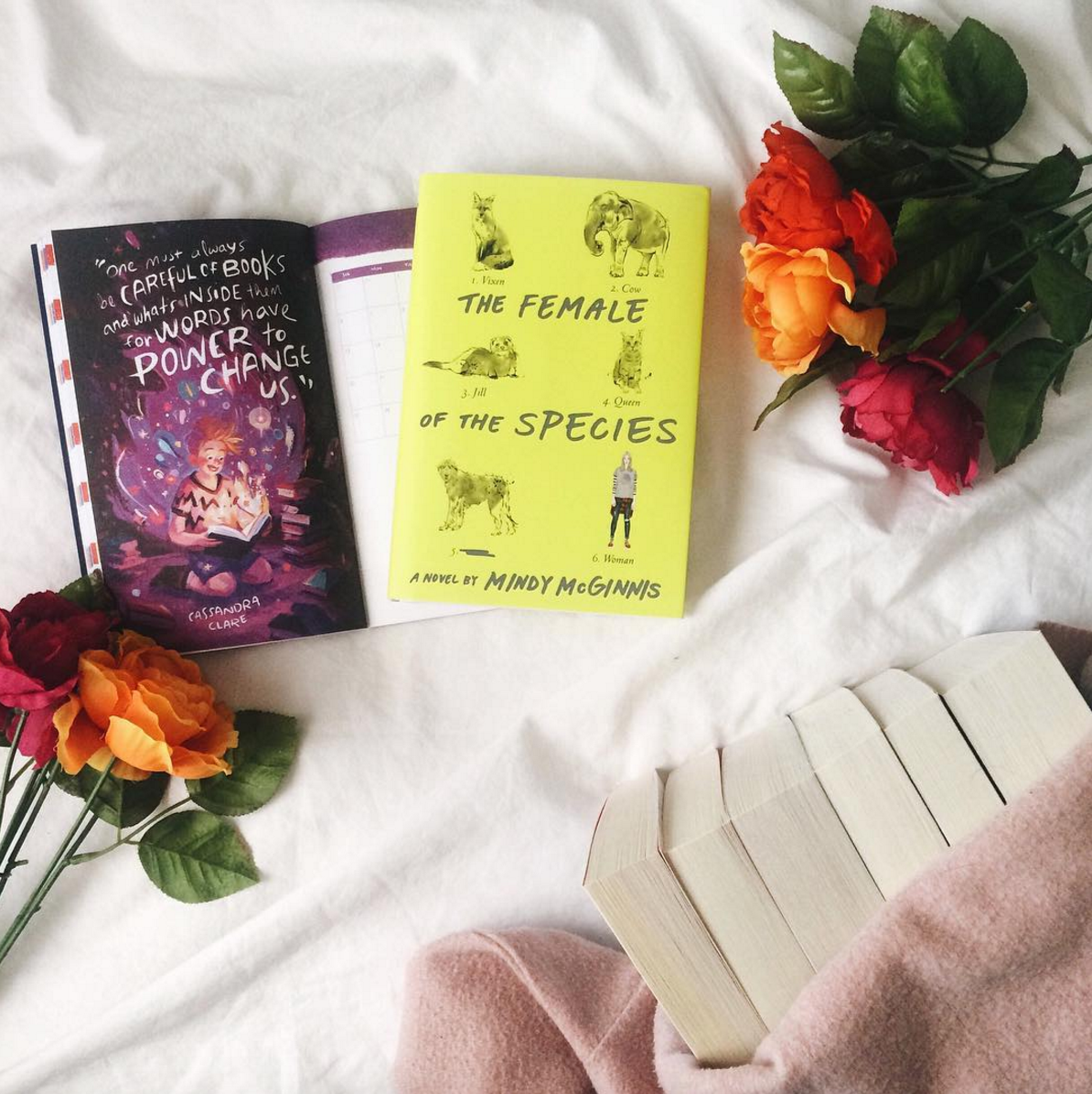 Hi everyone! I am so unbelievably happy and excited to be a part of the Stay Bookish blog squad!
My name is Jamie and I live in Toronto, Canada, but my home away from home will always be the bookstore. 😉 I'm 19 years old and like any bookworm, I love to lose myself in between the pages of a book. I'm a huge hopeless romantic, so my favourite genre to read is contemporary, but I also love reading historical fiction and fantasy.
Here are more little things about myself!
I still haven't read Harry Potter despite owning the whole series!
Even though it made me cry super hard, The Kite Runner by Khaled Hosseini is one of my top favourite books
I may be 19 but I'm a child at heart. I love all things Disney and I'm currently obsessing over Tangled: The Series & Elena of Avalor! 🙈
I have an identical twin! She's my best friend along with my older sister.
My all-time favourite author is Sarah Dessen because her book, The Truth About Forever, is the book that got me into reading! It also happens to be my favourite book.
I'm currently studying Psychology in my second year of university.
I have a really bad habit of buying way too many books, so my bookshelf has more unread books than read.
The book I would recommend everyone to read is The Female of The Species by Mindy McGinnis because it will seriously blow your mind and leave you thinking.
I've always wanted to share my love for books by book blogging but I've never had the courage to do it until now. This is my first time ever book blogging and I'm so happy to be able to do it alongside the lovely group of ladies you've already met at an amazing blog like Stay Bookish. Hazel's blog was actually one of the first book blogs I fell in love with, so to be able to be a co-blogger is a dream come true.
As for how I Stay Bookish, it's really just by surrounding myself with all things books! As a university student, it's very difficult for me to have any free time to read, but I always make sure to never neglect the thing that makes me happy and that's books. Even when life throws more things at me than I can handle, I stay bookish by constantly engaging in the book community, whether it's catching up on the latest book news or making sure to update my bookstagram on a regular basis. I think when you grow up as a bookworm, it's not hard to always have that passion and love for books, so of course, no matter what's going on in life, my love for books and the book community will never go away. Staying bookish means staying happy and that is always something I want in life. ☺
I'm so so excited for the journey ahead and I hope you'll join us along the way!