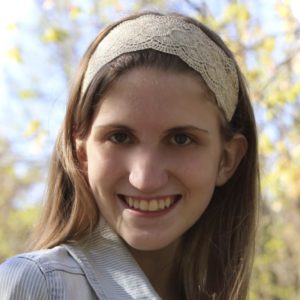 Hey guys! It's really nice to be here. My name is Rachel Geiger. I live in good old Huntington, West Virginia, where I don't always fit in with my liberal views. I'm 20 years old and I'll be 21 on May 22. I'm in my third year of college but I still don't know what I want to be when I grow up. I've been blogging at Go Read A Book for nearly two years now. It's been awesome getting to "meet" so many bloggers I can fangirl over books with. Blogging has been such a great opportunity for me to express myself. Though my blog isn't super popular, it's still been fun to just share my thoughts anyway and find people who agree or disagree with what I have to say.
Before we get to the book related stuff, here are some other things about me:
I love watching sports, especially basketball, football, and baseball.
I have an older brother who is almost 25, and he's my best friend.
I love dogs, but have never owned one myself.
The Princess Bride is my favorite movie of all time.
Moonlight is the best movie I've seen in recent years, and I recommend it to everyone.
I watch WAY too much TV, Friday Night Lights, Parenthood, Parks and Recreation, Golden Girls, Gilmore Girls, Sex and the City, and Shameless are some of my all time favorites.
I'm obsessed with music and love making playlists.
Some of my favorite singers/bands are: Fleetwood Mac, Tupac, Bob Dylan, Ed Sheeran, and George Michael.
If you can't already tell, I love all things that are pop culture related.
Book related things: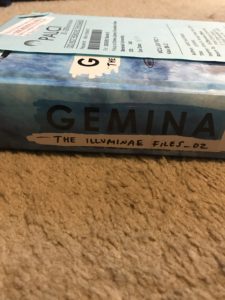 I've been a heavy reader since first grade when I read Charlotte's Web, the Junie B. Jones books, and the Magic Tree House books.
I pretty much only read contemporary and romance but I occasionally try to get outside my comfort zone with other genres.
Sarah Dessen is my all time favorite author.
I'm guilty of reading a lot of books on my iPhone.
I recently discovered my college library and have saved tons of money this way.
I hope to read 250+ books this year.
I have an extensive collection of book boyfriends and girlfriends. Taylor Markham and Jonah Griggs from Jellicoe Road are my favorites. I love them equally.
I feel like I've read every contemporary romance YA out there and am always looking for new recommendations!
I'm currently reading Gemina for the first time and it's amazing so far!
What I hope to achieve here at Stay Bookish is to contribute the best way that I can. This is mostly going to be through reviews that sound very ranty and are me just fangirling all over the place. I also hope to bring some discussion posts to the table as well. I'm really thrilled to be joining this team! I've been a fan of this blog since I first began blogging. I was beyond impressed by the beautiful designs that Hazel had on her blog and also what she's created for other blogs. Then I read her content and was blown away by how much I had in common with her. I'm so glad to start this brand new journey with Nancy, Bianca, Jamie, and Hazel.
How do I Stay Bookish? Well, recently this has been hard for me to manage. Life has started getting in the way more and more since I recently discovered that I no longer want to be a teacher. Instead, I'm going to major in English and hopefully become a librarian. Since this realization, I've been in a bit of a reading rut and have barely posted on my blog. Even after all this, I Stay Bookish because my passion of reading incredible books that take my breath away will likely never die. Though it's not always easy, staying Bookish is always worth it in the end.