I knew I wanted to share a Quote Book post today but didn't really know which bookish quotes to feature. But then I came across Jamie of the Perpetual Page Turner's post on books that changed our lives and coincidentally, Gayle Forman's Just One Day made such an impact on both of us. After reading her post about it, I reopened one of my two copies (the book means so much to me that I can't have just one copy okay), the one I originally read and annotated, and thought I'd shared some lines that made me really contemplate my life at the time.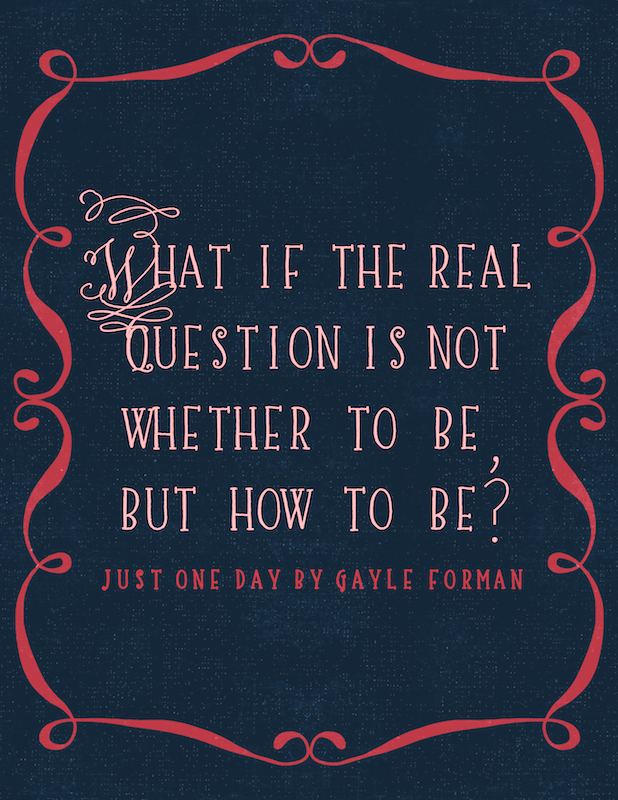 "What if the real question is not whether to be, but how to be?"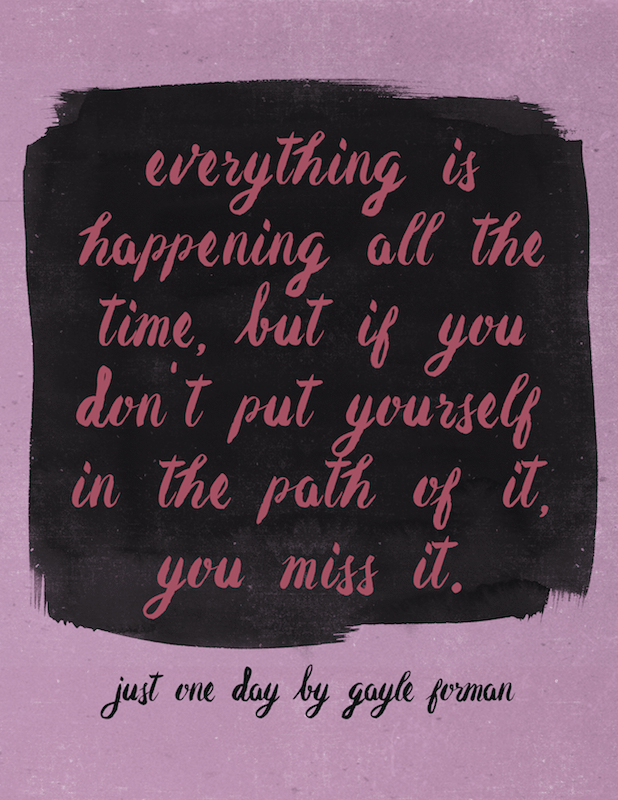 "I think everything is happening all the time, but if you don't put yourself in the path of it, you miss it." 
The first line refers to the Shakespeare quote "To be or not to be: that is the question," and appears on the very first page of the book. I struggled with the how of life so often and that one sentence/question hits the tone and the theme of the story perfectly that even after reading, it still came back to me. The second quote also motivated me to get myself unstuck and start putting myself in the path. It sparked me to make a huge decision about college that I shared about briefly in my Open Letter to My YA Self. It's amazing how someone else's words can be powerful enough to change the course of someone's life. Gayle Forman did that for me through Just One Day and I'm so grateful.
Have you read Just One Day? What's your favourite quote from it? Which books changed your life?