Synopsis
*While this book exists in the same universe as Letters to the Lost, it is a standalone title.*

Rev Fletcher is battling the demons of his past. But with loving adoptive parents by his side, he's managed to keep them at bay...until he gets a letter from his abusive father and the trauma of his childhood comes hurtling back.

Emma Blue spends her time perfecting the computer game she built from scratch, rather than facing her parents' crumbling marriage. She can solve any problem with the right code, but when an online troll's harassment escalates, she's truly afraid.

When Rev and Emma meet, they both long to lift the burden of their secrets and bond instantly over their shared turmoil. But when their situations turn dangerous, their trust in each other will be tested in ways they never expected. This must-read story will once again have readers falling for Brigid Kemmerer's emotional storytelling.
I recently fell in love with Brigid Kemmerer's writing, after reading Letters to the Lost. Immediately, I needed to read the companion novel, because I wanted Rev's story. Then Bloomsbury invited me to take part in the More Than We Can Tell blog tour and bam, I fell further in love with Rev and his family and his friendship with Declan and his relationship with Emma. The posters I've made below are of quotes that capture those aspects I mentioned perfectly.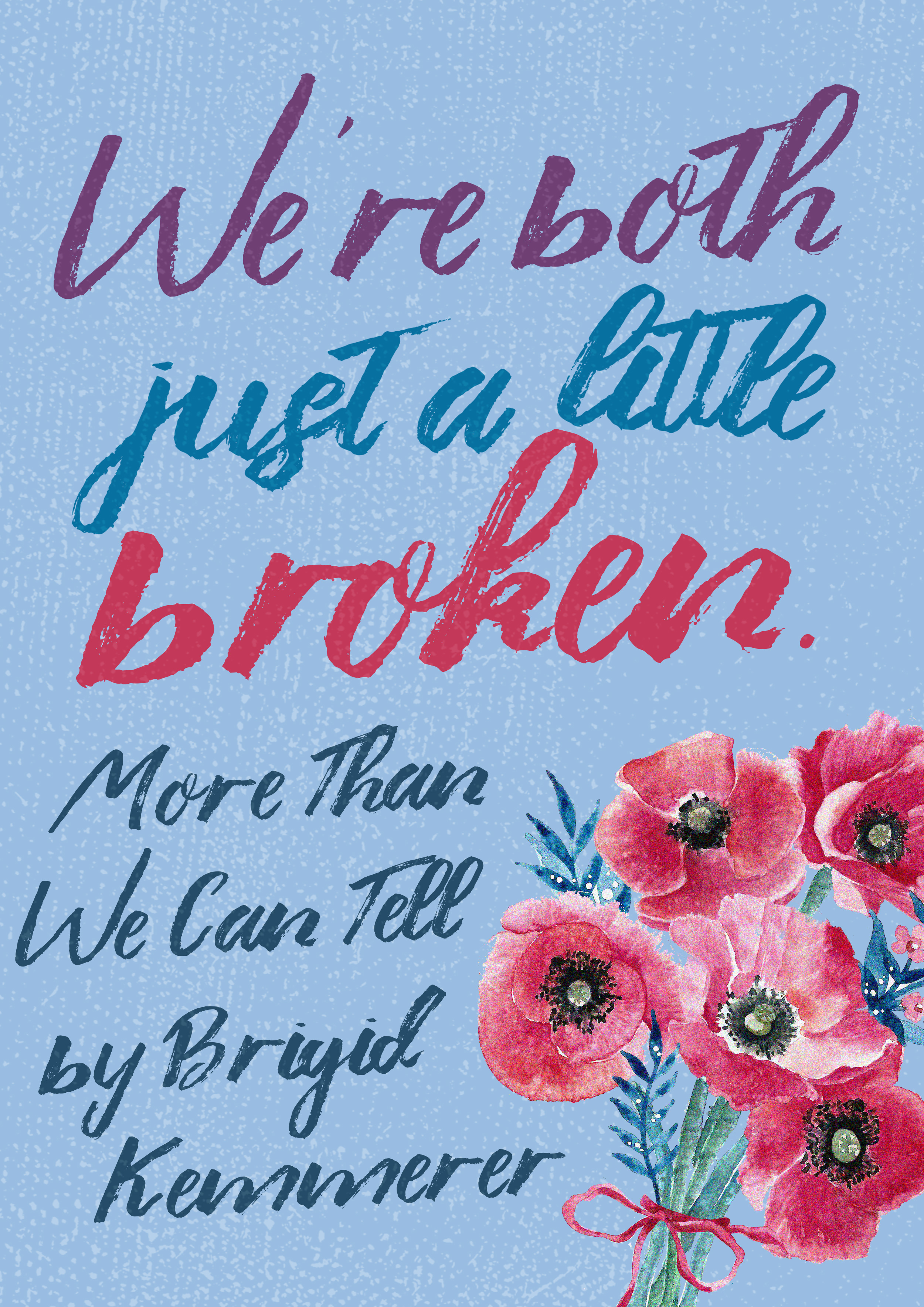 "We're both just a little broken."
– More Than We Can Tell by Brigid Kemmerer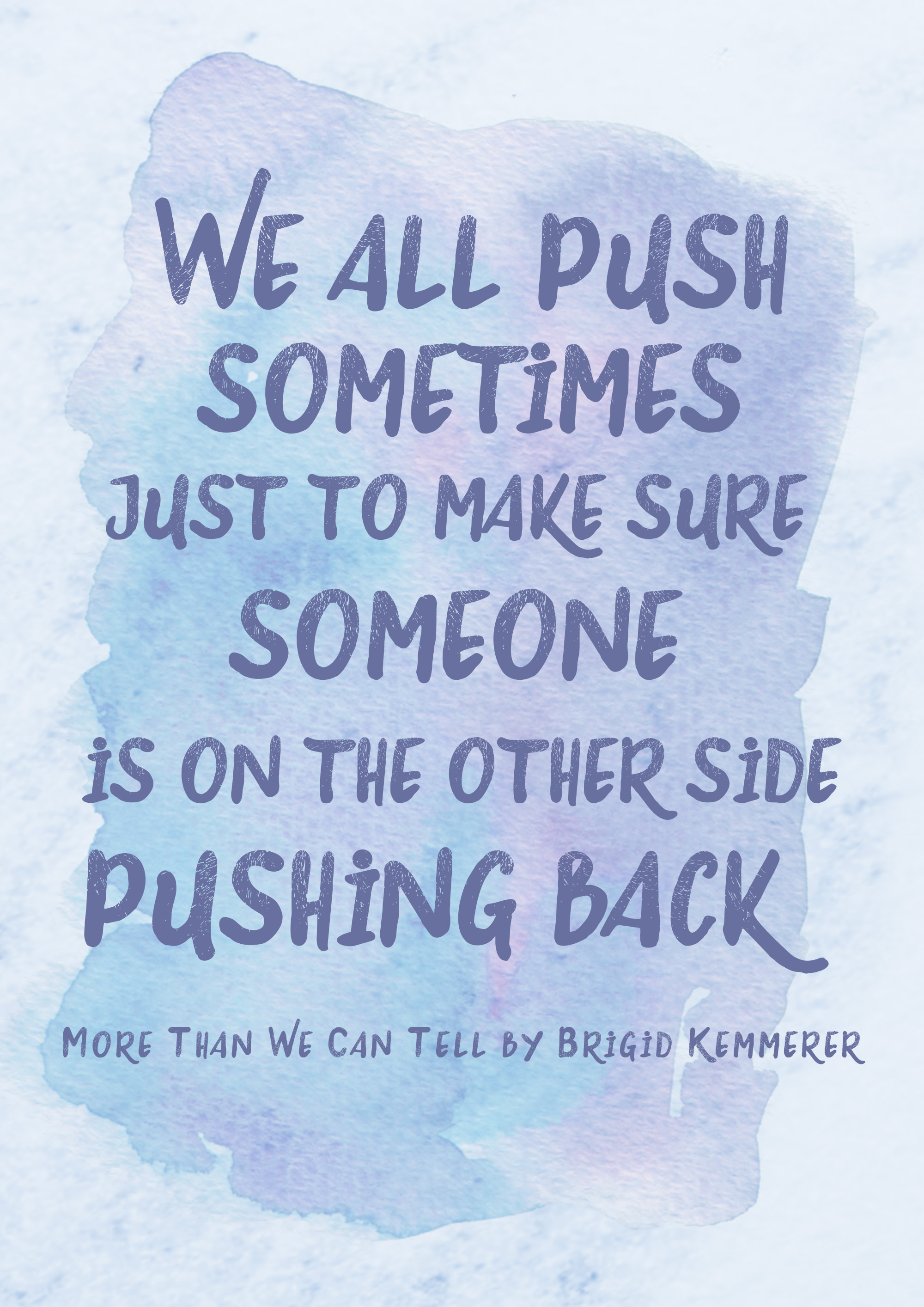 "We all push sometimes just to make sure someone is on the other side pushing back."
– More Than We Can Tell by Brigid Kemmerer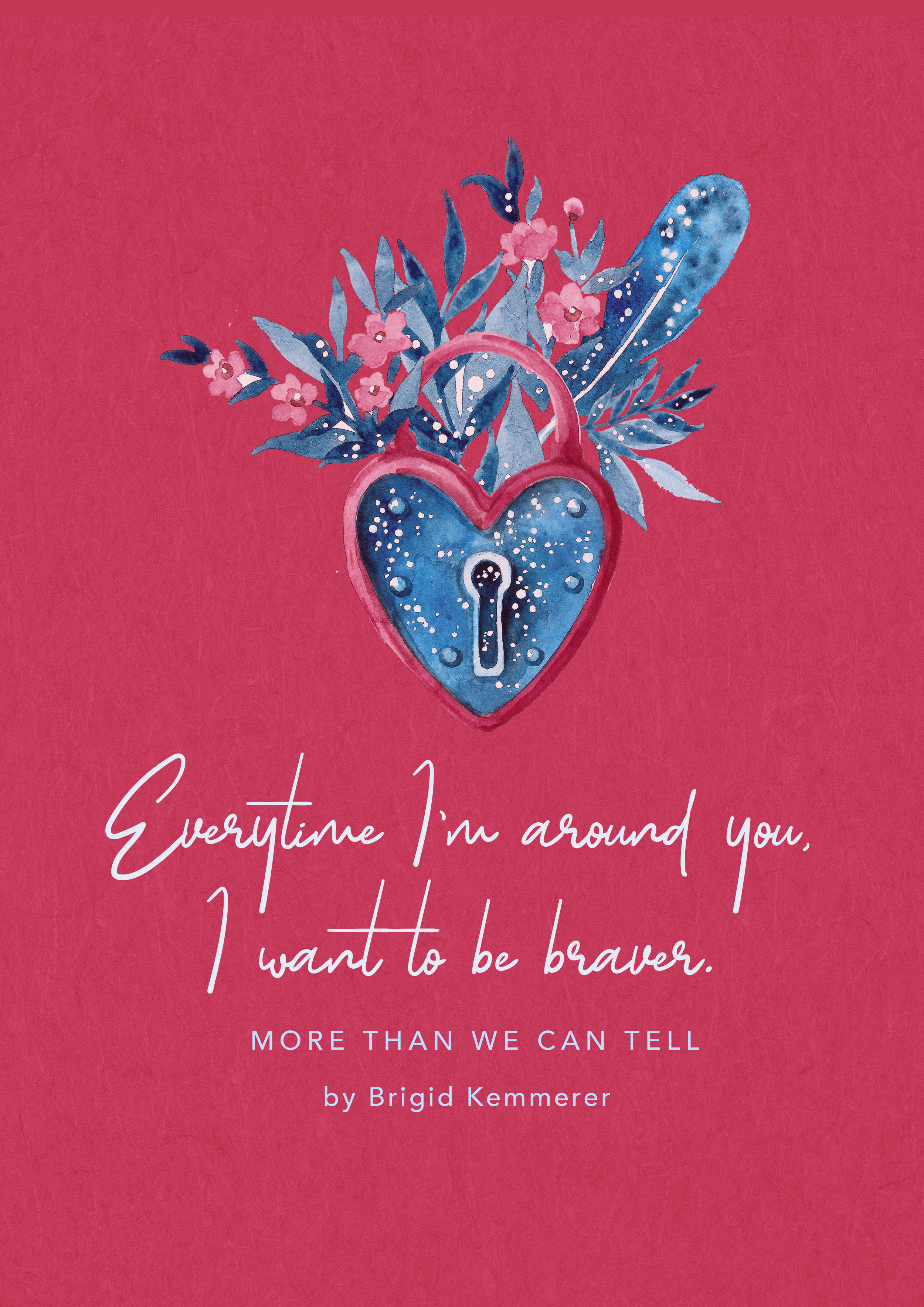 "Everytime I'm around you, I want to be braver."
– More Than We Can Tell by Brigid Kemmerer
Follow the rest of the tour!
Win a copy of MORE THAN WE CAN TELL!
Have you read any books from Brigid Kemmerer? Which More Than We Can Tell quote is your fave?