Happy Monday, my lovelies! I thought I'd share a rather helpful post today rather than my usual boring tirade. Truth be told, I'm not one to share blogging tips on here. I don't feel proficient enough to write such posts. However, sharing some tips was the first idea that popped to mind when I pondered on what to blog about today. I'm just gonna go with it.
With that, let me dole out a few bits of blogging wisdom just for you.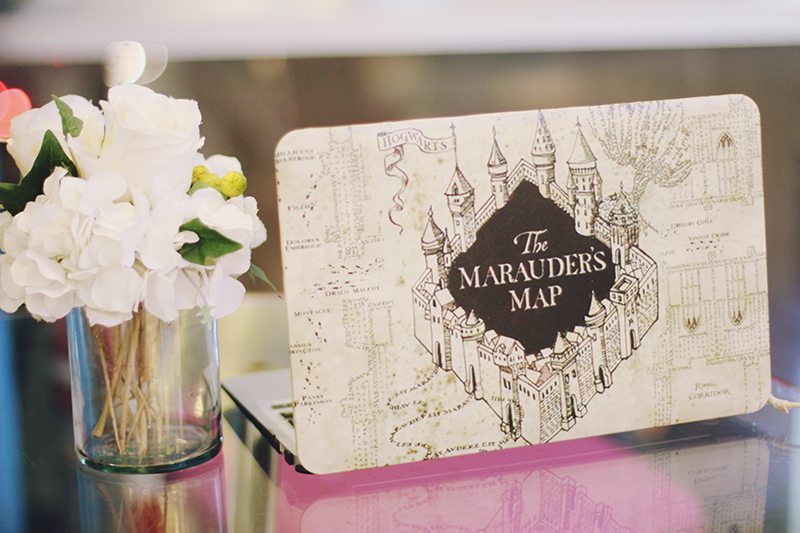 Write it out- what's on your mind, how you're feeling about something, what you've been up to. If you think it's blog-worthy, put it on a post.
Visuals are important. Banners, graphics or photographs are a great way to keep your audience reading, especially if your post is really really long.
That said, please don't go grabbing other people's graphics/photos. If you want to use someone else's stuff on your blog, make sure to ask permission or give credit. This is seriously important blogger etiquette.
Blog design matters. Not so much that it has to be completely snazzy and out of this world amazing, but it matters because it can pave a way for your content to shine and be noticed.
Have blogging tools on hand. Whether it's your trusty laptop (That's mine on the photo above- isn't it awesome?! I love my laptop case!), a pocket notebook for ideas or just your phone to tweet a blog update, keep them close.
Join the community. There's a whole wide world of other bloggers out there who love the same stuff you do and are just as passionate about blogging. Seek them out.
Carry on. Even if you take a blogging break, get back to it. Because you love it, don't you?