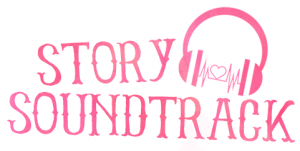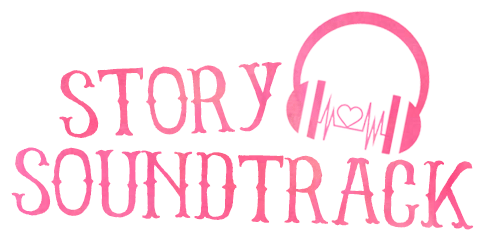 Story Soundtrack is where I feature a book and a song that I think embodies its story.
Hi, book nerds! It's that time of the week where Stay Bookish features a Story Soundtrack. Today, we have with us the awesome debut author behind Where You'll Find Me- Erin Fletcher! It's the first time an author is participating in this feature so I'm very excited! Plus, Erin picked one my most favorite songs for her Story Soundtrack. (Guess which one it is!) Anyway, go check out Erin's song choices for her book!
The Story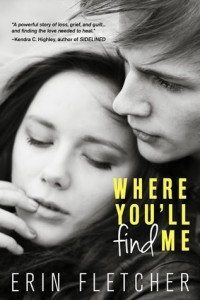 Heart of the matter
After discovering a boy living in her garage, Hanley isn't sure which is worse: harboring a fugitive, or falling in love with one.
Moment of truth
"It's easier to point fingers than it is to feel pain."
Check out my review for Where You'll Find Me!
The Soundtrack
"Anywhere But Here" by Mayday Parade
You're all I've got right now
No one else figures out this feeling
And how lonely it can get

Quote: "Even before I knew your story or you knew mine, you understood."
"Five Minutes to Midnight" by Boys Like Girls
At five minutes to midnight
We'll see our name in city lights
We'll make the clock stop
Make your heart drop and come alive
Hanley and her friends like to have a good time. They needed a party anthem, and this song was just about perfect.
"Dare You To Move" by Switchfoot
Maybe redemption has stories to tell
Maybe forgiveness is right where you fell
Where can you run to escape from yourself?
Where you gonna go?
Quote: "It's easier to point fingers than it is to feel pain. Even when you're pointing fingers at yourself."
"On The Inside" by Daughtry
So you can move to another town
Hide where you're sure you wont be found
But its still just you on the inside
Quote: "You're a good guy."
He frowns. "No, I'm not."
"Says who?"
"Me, for one."
"I don't buy it."
"You should," he says, serious enough for both of us.
"Fix You" by Coldplay
Lights will guide you home
And ignite your bones
And I will try to fix you
I listened to this song on repeat while writing the last third of the story. It's a perfect musical transition from conflict to resolution.
Thank you so much for sharing your song choices with us, Erin! It was great to have you on the blog!
Have you read Where You'll Find Me yet? If you have, what songs do you think fit the book? What are your thoughts on Erin's picks? Do tell!
About The Author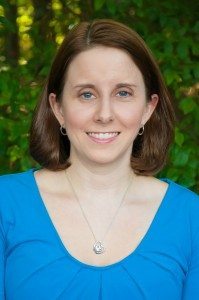 Erin Fletcher is a morning person who does most of her writing before sunrise while drinking excessive quantities of coffee, believes flip-flops qualify as year-round footwear, and would spend every day at the beach if she could. She has a bachelor's degree in mathematics (which is almost never useful when writing books) and lives in North Carolina.
Favourite stories: Every Day by David Levithan, Before I Fall by Lauren Oliver, Paper Towns by John Green, Anna and the French Kiss by Stephanie Perkins, and Exposed by Kimberly Marcus
Favourite soundtracks: Ben Rector, Some Nights by Fun, On Our Way by The Royal Concept, Imagine Dragons, Mumford & Sons