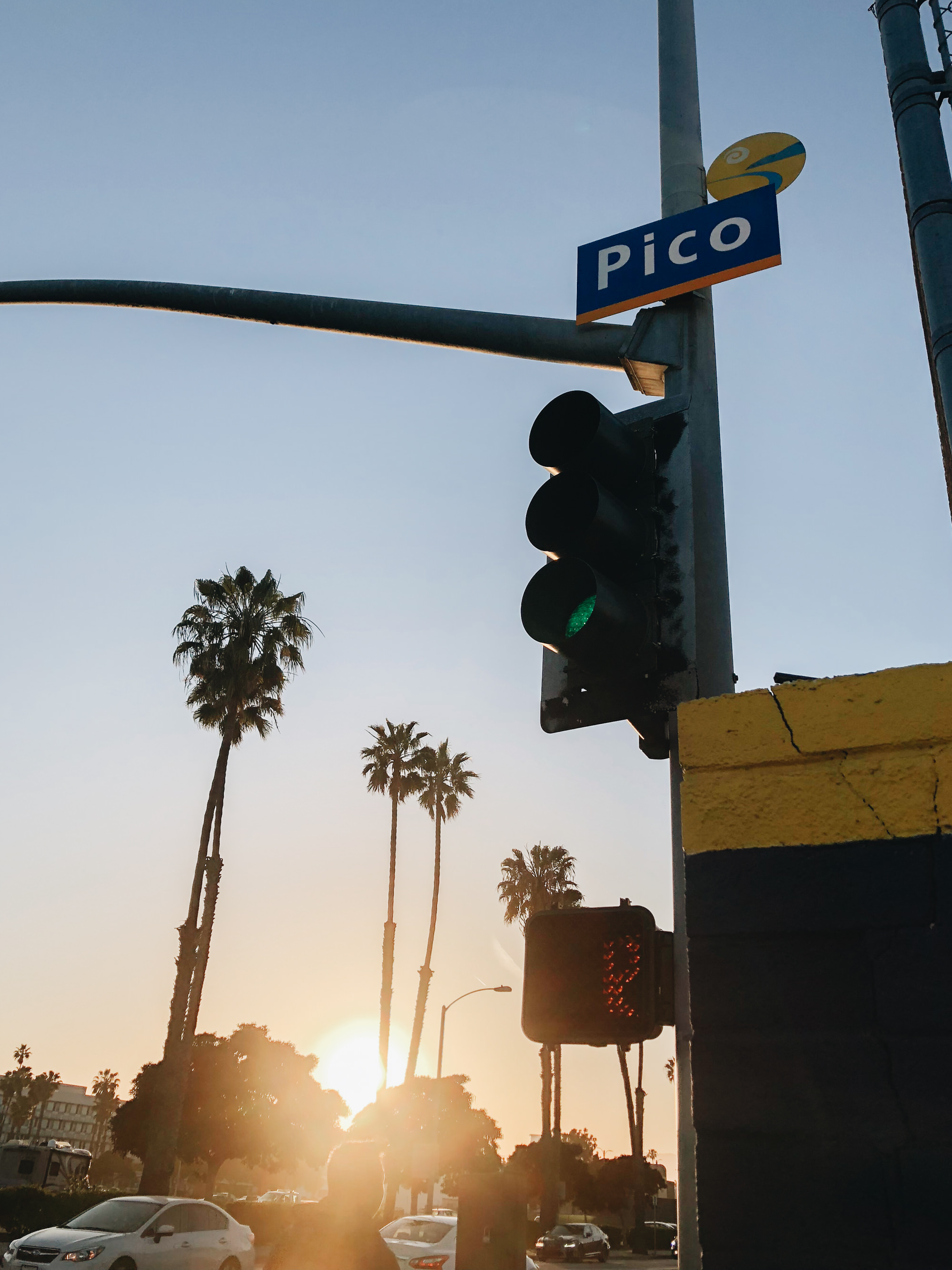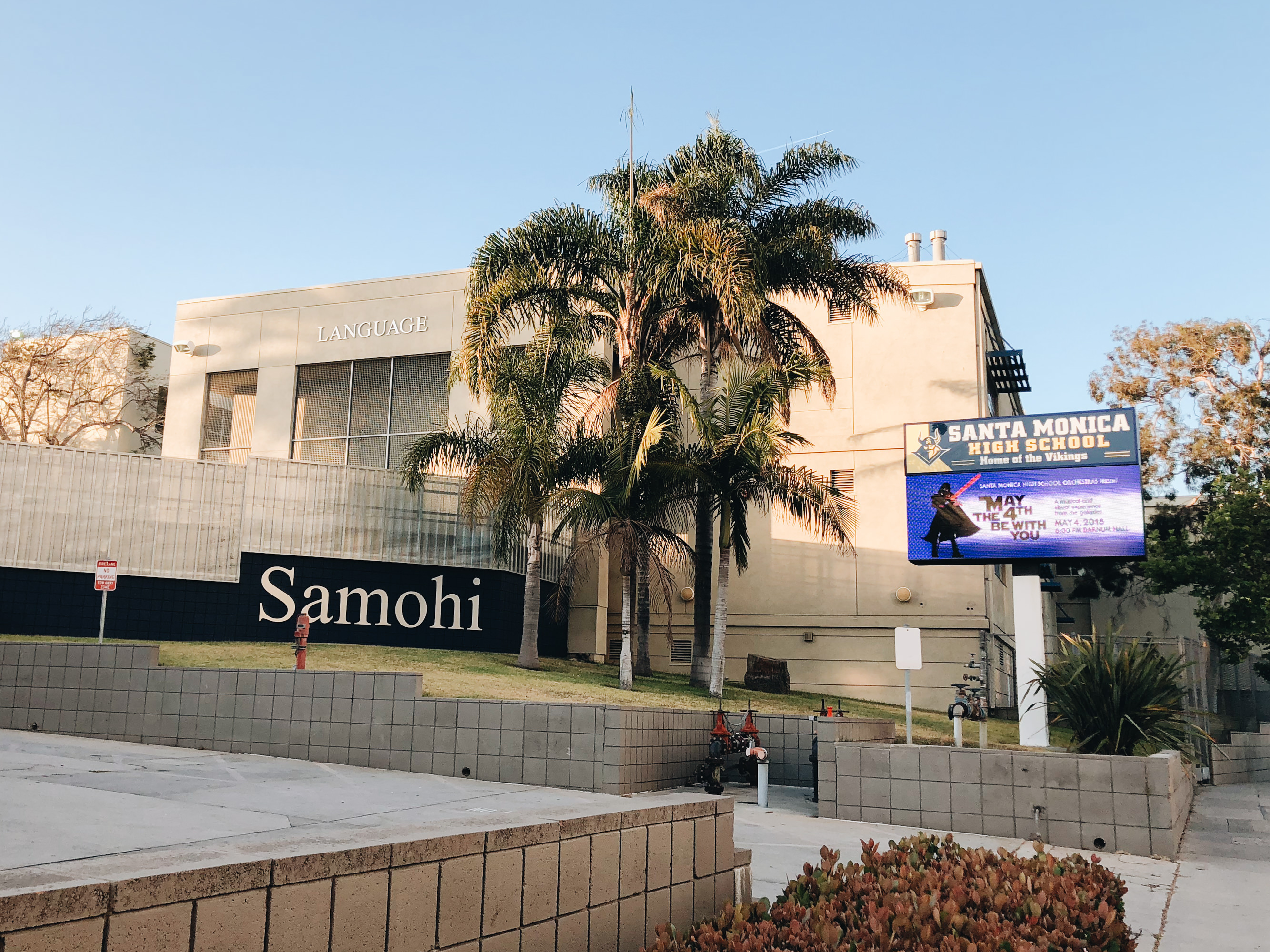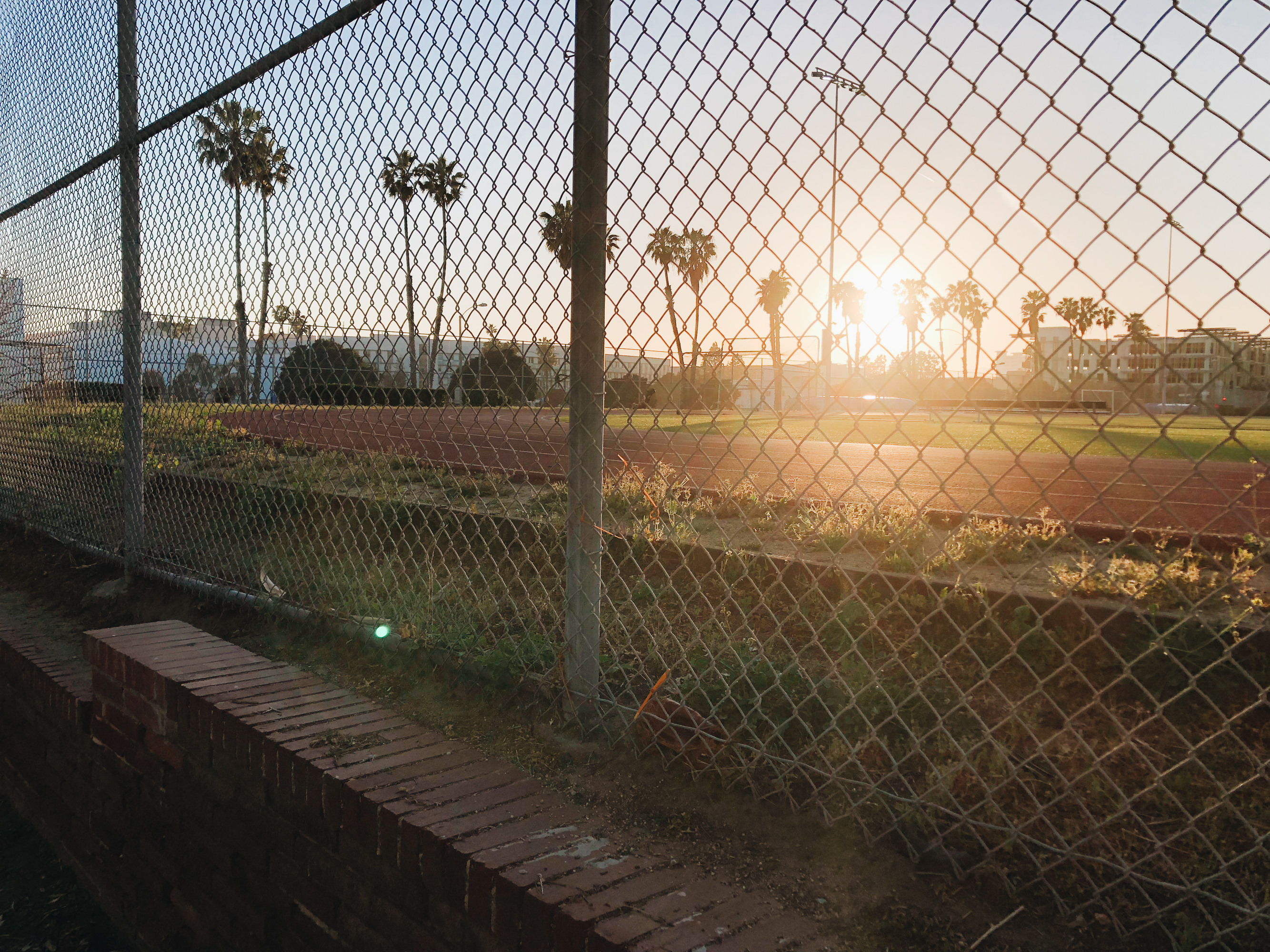 I woke up early that Saturday morning and headed towards Santa Monica High School for my very first Bookchella, though it's officially known as YALLWEST.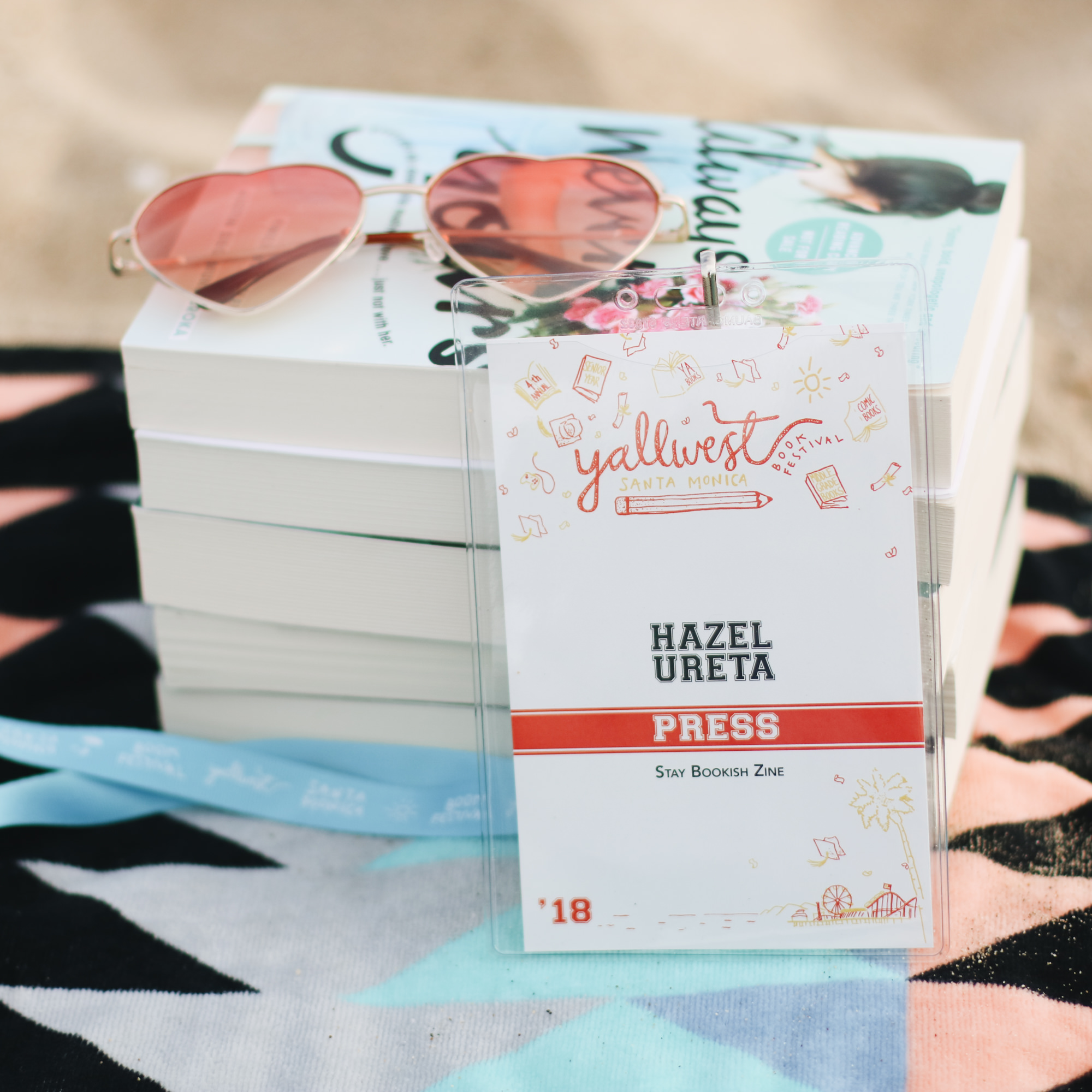 Lucky enough to be approved a press pass, I waited in line with fellow press people, specifically Ryan, who blogs at Unbookly.
Around YALLWEST: Booths, Publishers & Giveaways
When the gates opened, a familiar rush came over as we strode to the Epic Reads booth to use the secret password and grab Broken Things. I even got a card deck for Three Dark Crowns!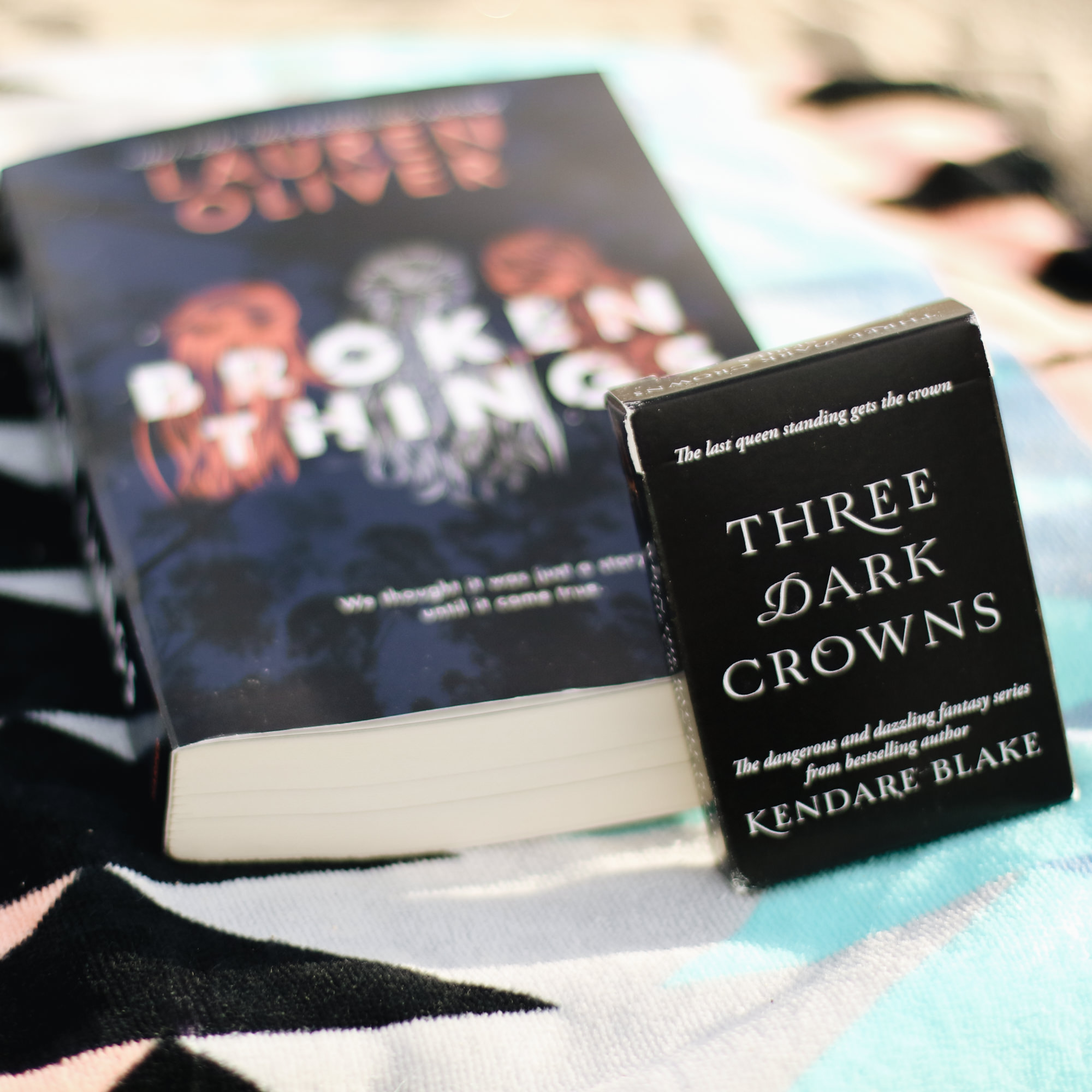 Since I haven't eaten breakfast, I grabbed a croissant and juice from the Fierce Reads booth for their Waking Up With Wednesday Books giveaway. Guess what ya girl got???? A bound manuscript of my mentor, Erin Hahn's, debut novel You'd Be Mine. I was pretty much already satisfied with my YALLWEST experience ten minutes into it because of that, but the day only got better.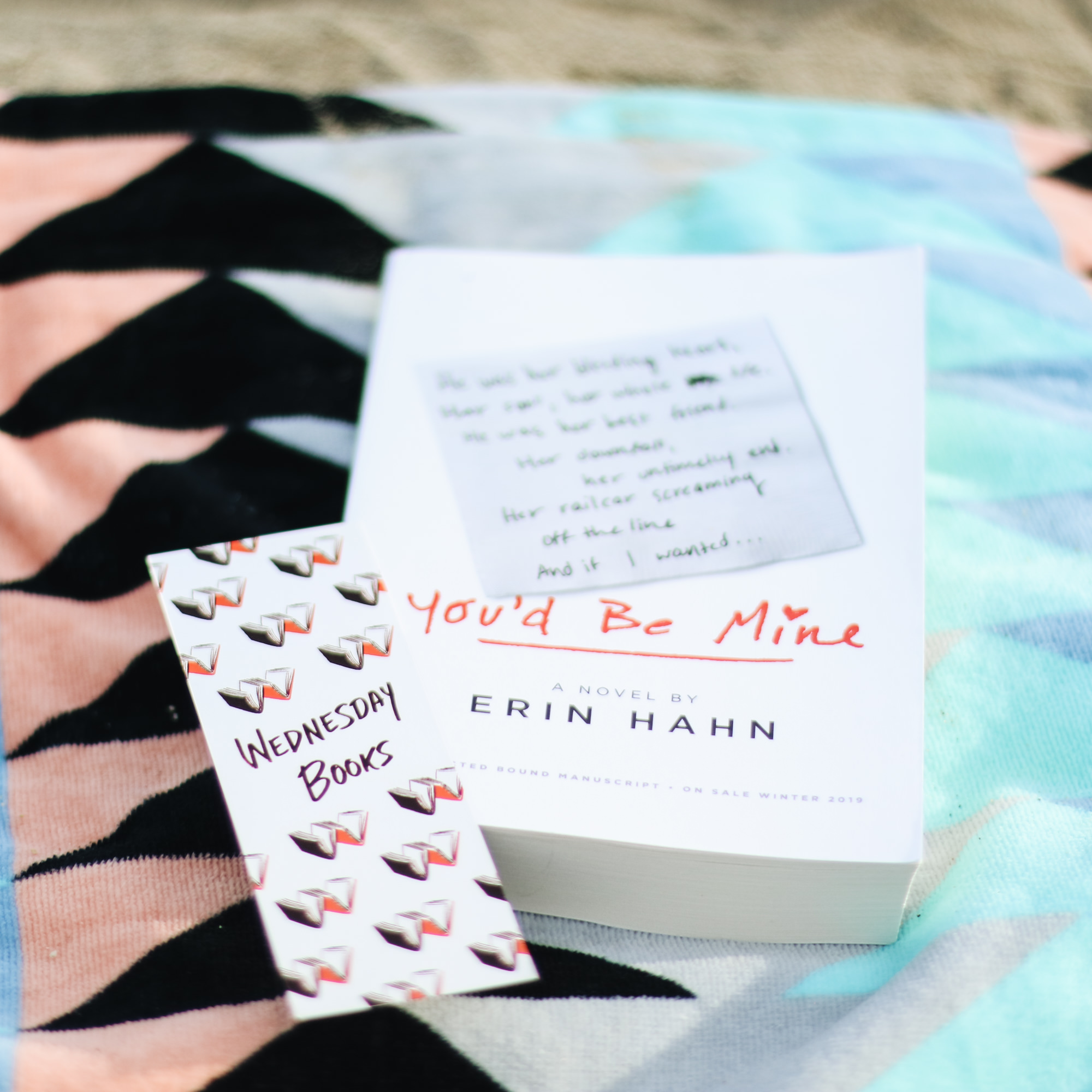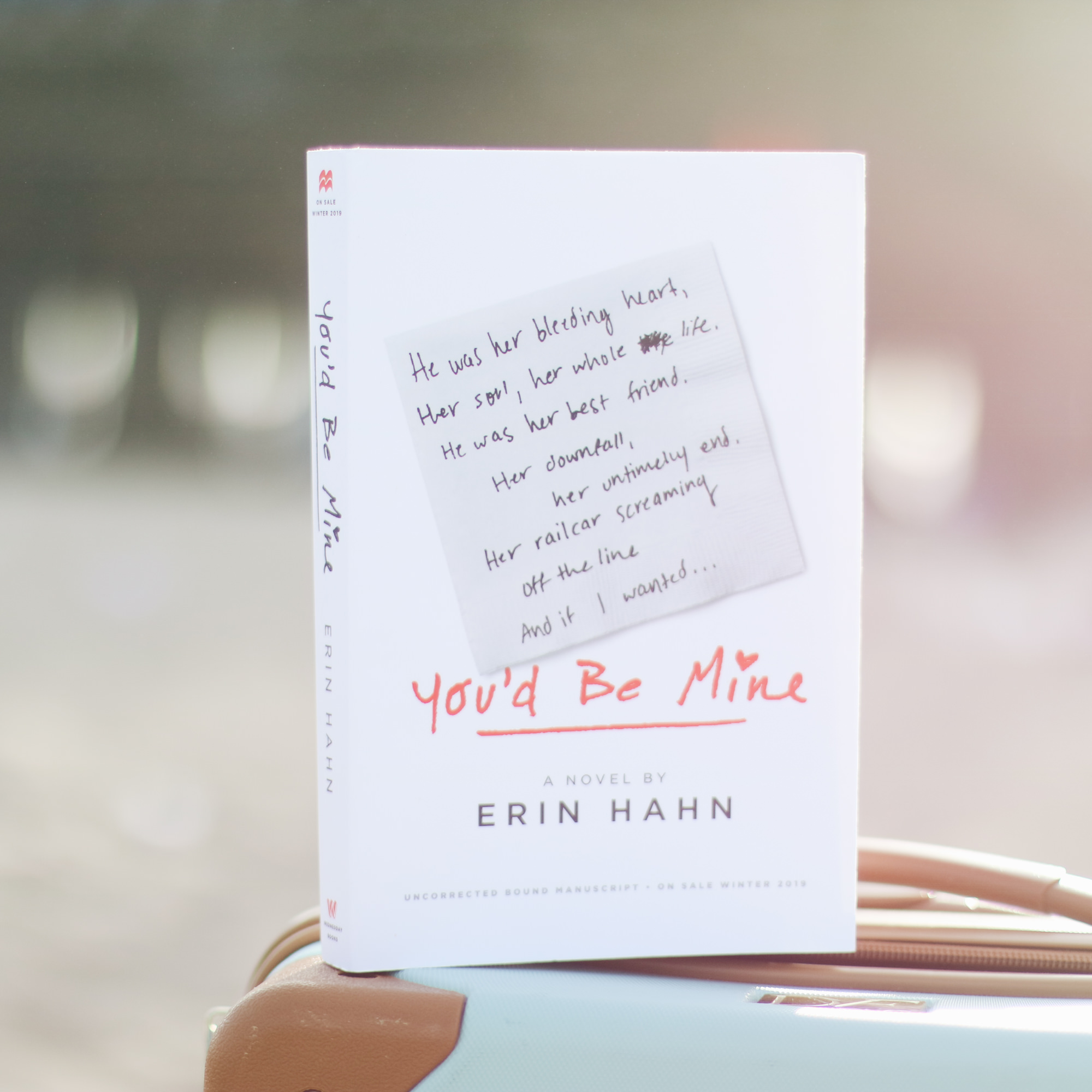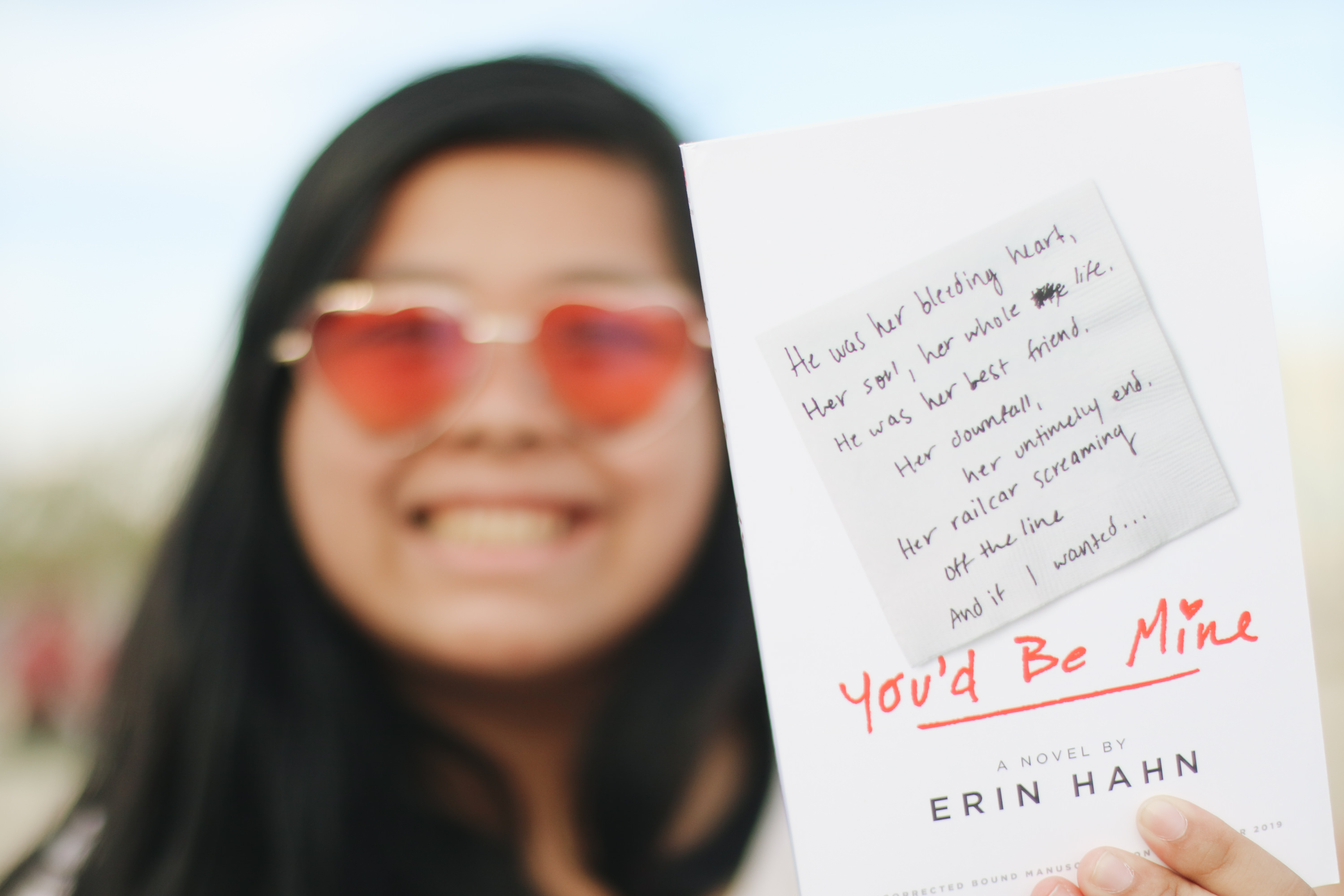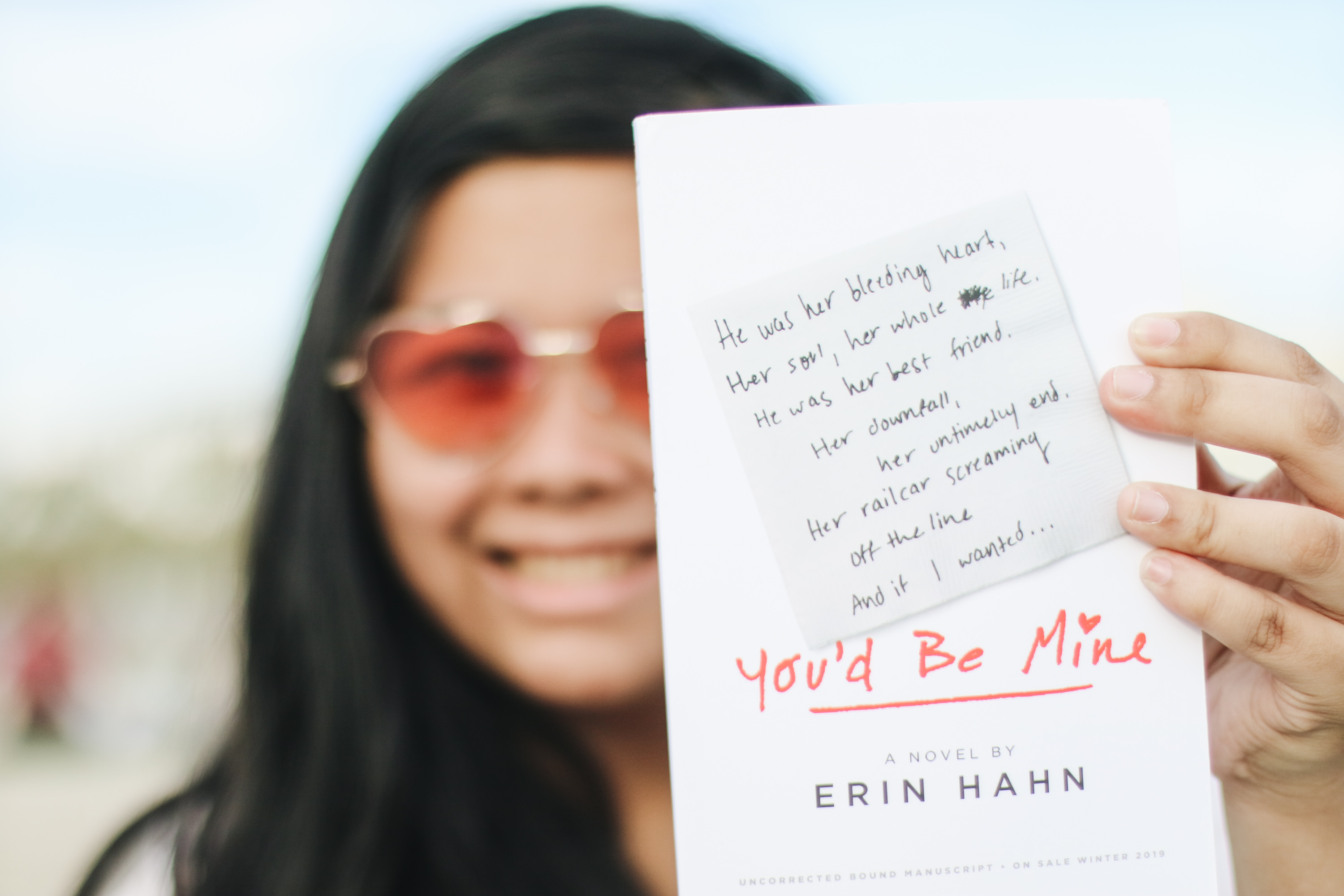 I stopped by the HMH Teen booth and got to chat with the lovely people from their team who recommended their latest YA books and gave some away.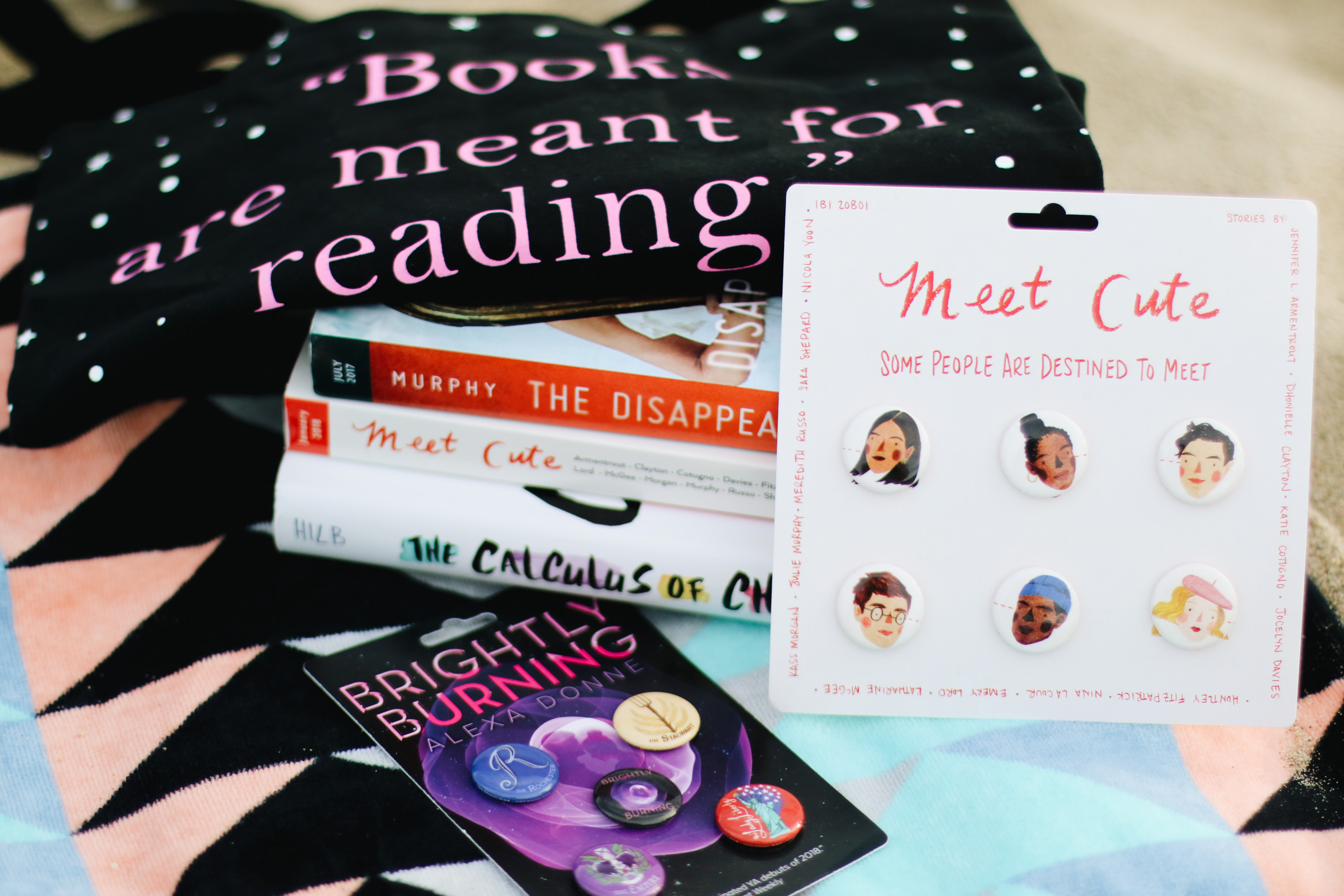 Also got tote and swag for Brightly Burning by Alexa Donne, who created the mentorship program that matched me with Erin in the first place. Alexa was so sweet and it was so nice meeting her—I just wish I took a photo with her.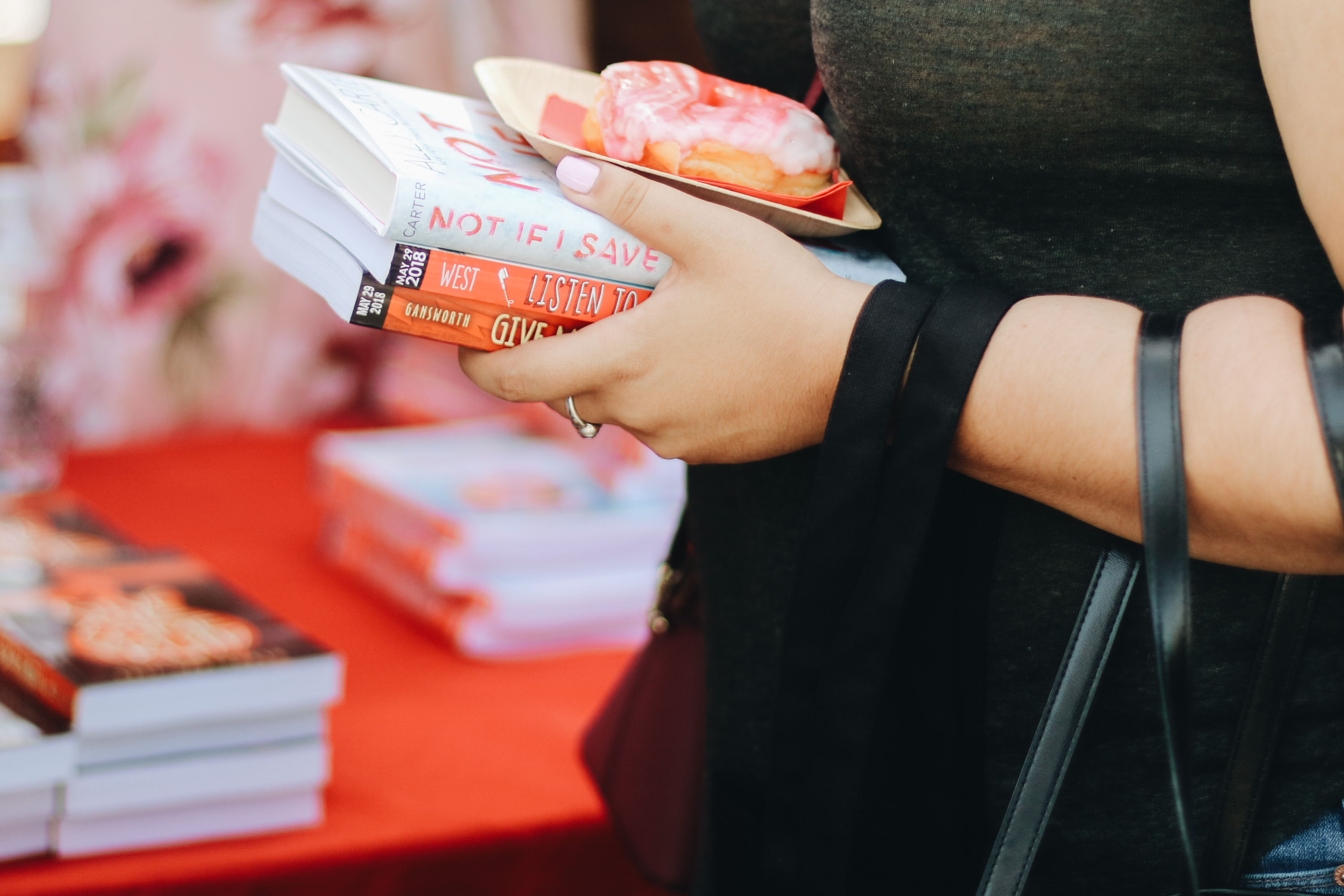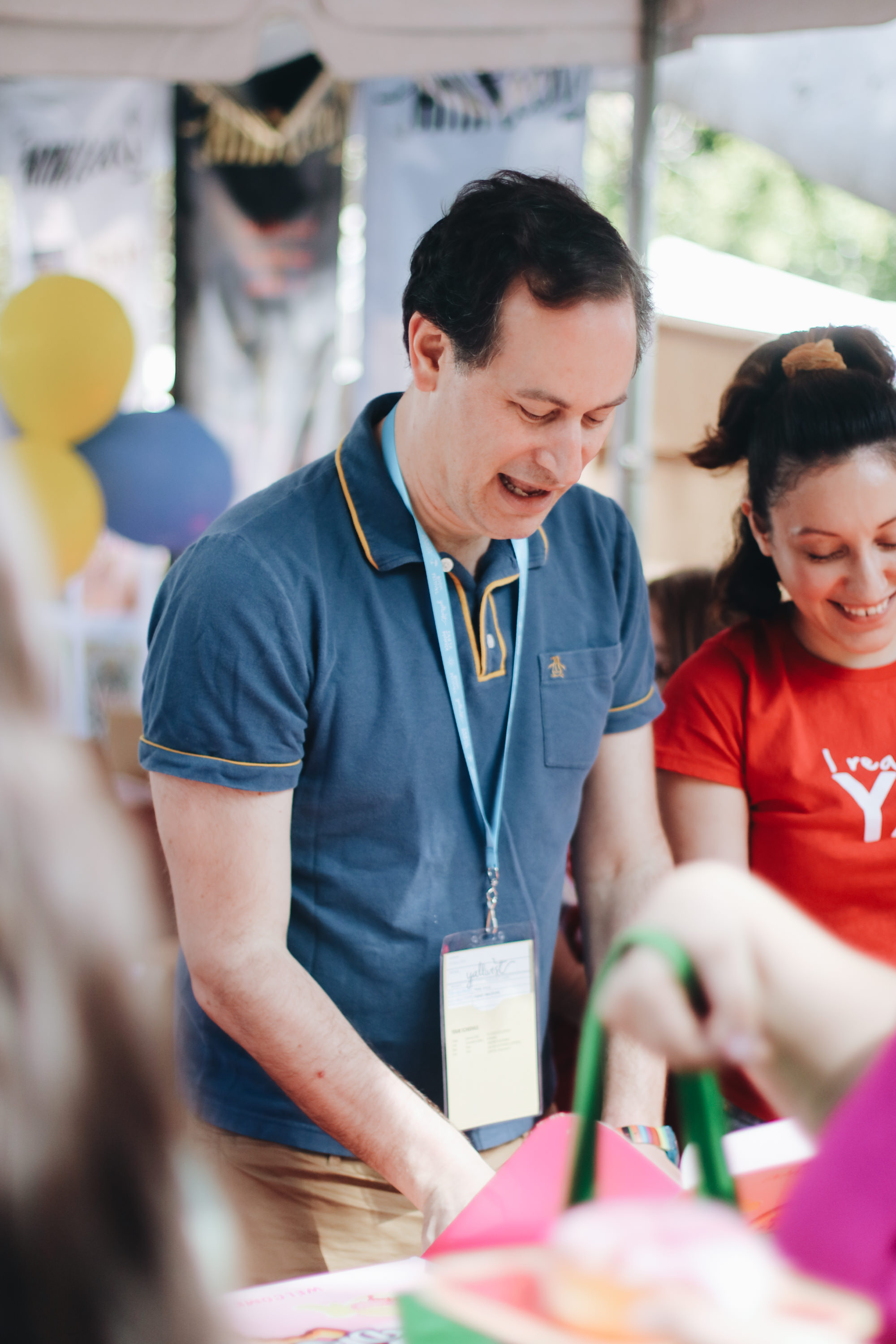 The line for the I Read YA Breakfast was pretty intense but well worth it. Not only did I get a free donut from David Levithan, but I also got copies of Kasie West and Kody Keplinger's newest books (both are my YA contemporary faves) as well as Ally Carter and Eric Gansworth's latest novels, all handed by the authors themselves.
At The Novl's booth, I rolled some dice and got a copy of Kass Morgan's upcoming book after The 100 was adapted on TV, Light Years!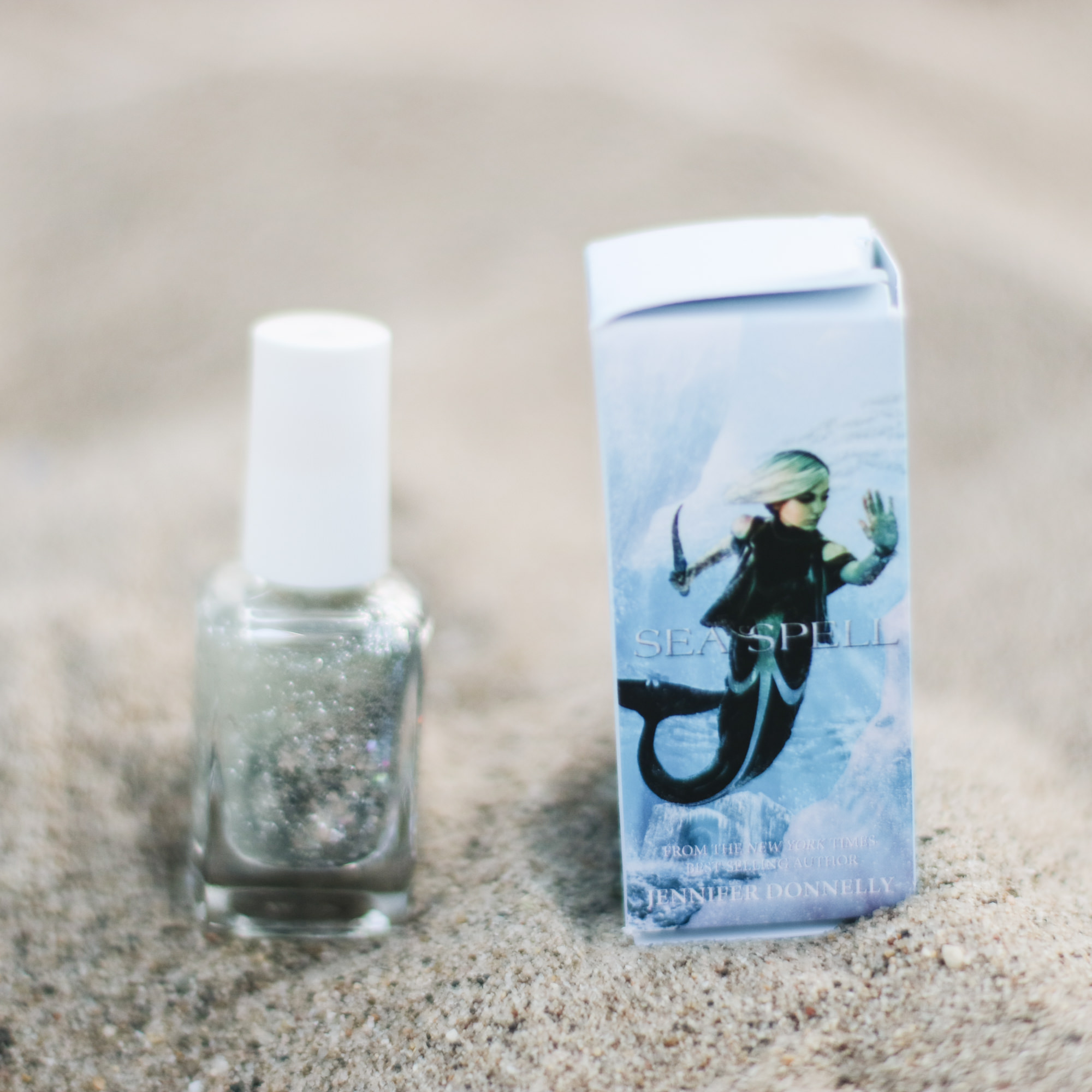 Disney was giving away some really awesome titles that I was excited for but I was in line at another booth then so when I got to them the only thing I got was glitter nail polish.
I honestly didn't know what Penguin Teen had going on, but Abbie, who I met at Fierce Friday and saw again at YALLWEST, mentioned Always Never Yours was gonna be dropped and we both wanted it so bad. We were so lucky to catch the authors handing out signed ARCs and free pouches, and I got to say hi to Austin and Emily, who were both so awesome IRL. Again, I forgot to take a photo, but I swear it happened.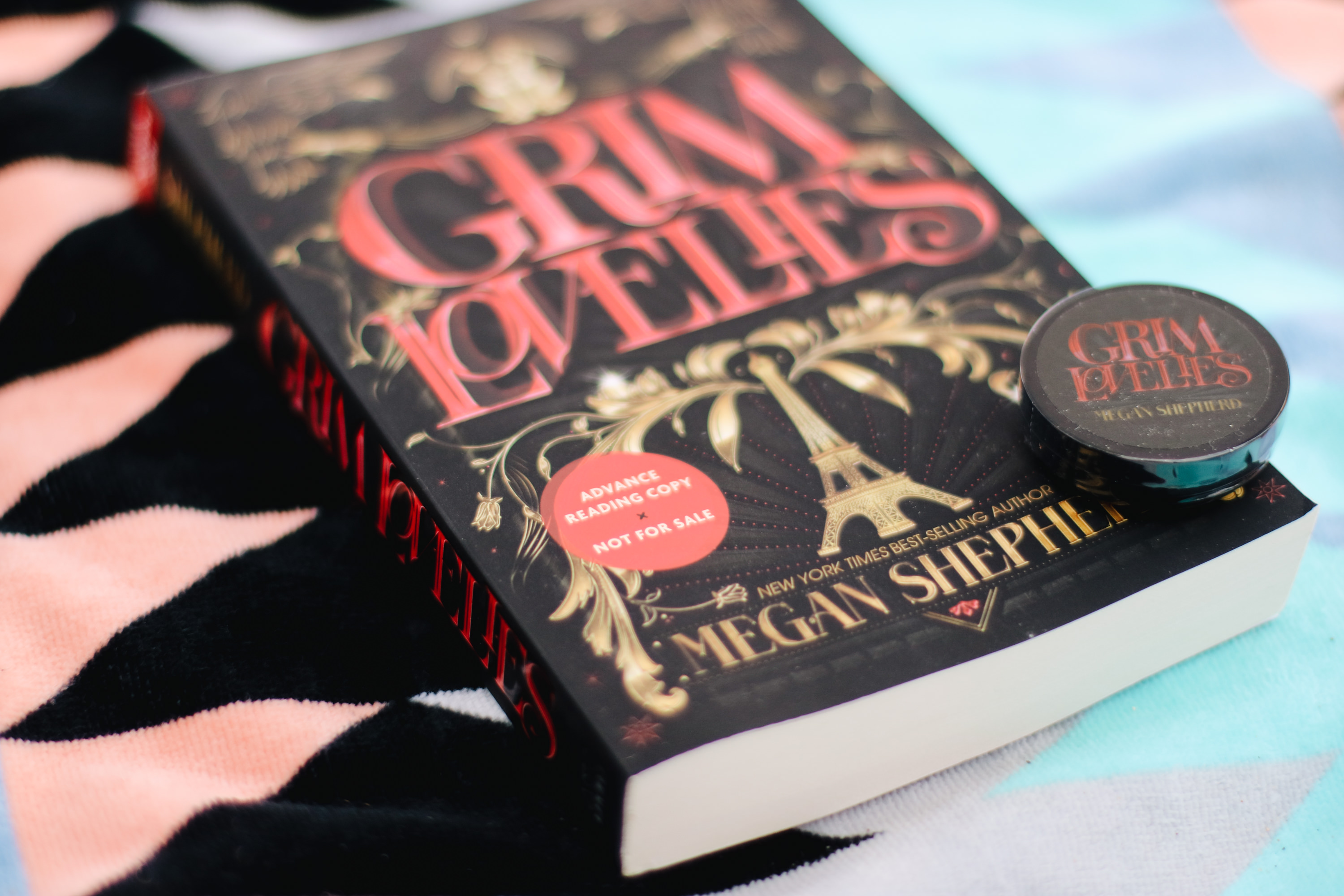 In the afternoon, HMH hosted a macaron hour for Megan Shepherd's newest book. I missed the actual macarons but got some bubbly instead, along with an ARC of Grim Lovelies and a lip balm.
On Stage: YALLWEST Panels + Smackdown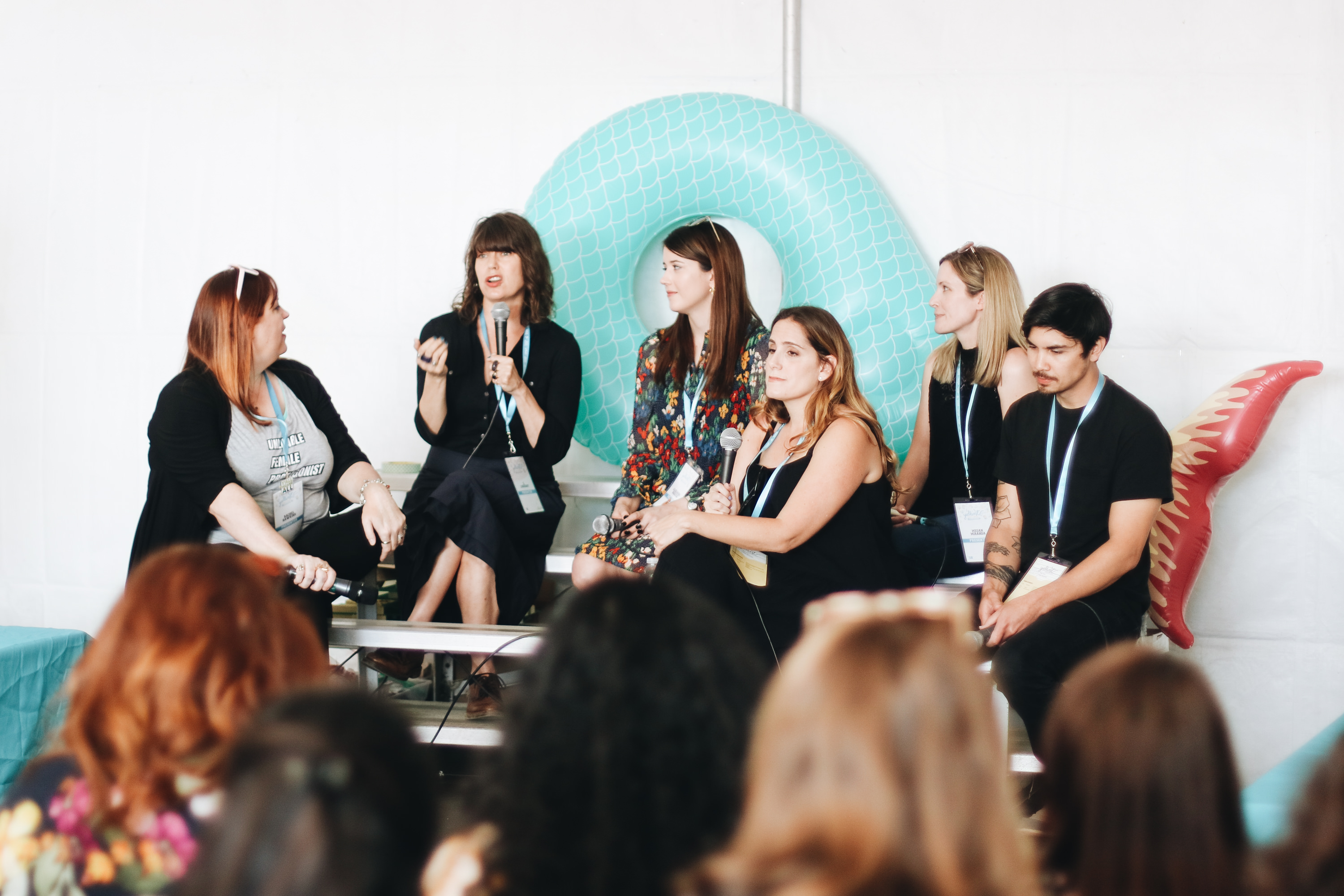 I actually only got to attend one panel because YALLWEST was so busy with events and I wanted to go to a lot of signings. But I knew for sure I wanted to listen on a Tricks of the Trade panel to get some writerly insight so I listened in on E. Lockhart, Alexandra Bracken, Rachel Hawkins, Julie Bauxbaum and Randy Ribay talk about facing failure and it was so appropriate since I'm currently querying and need to know I'm not alone when it comes to all the rejection publishing comes with.
As a first-time YALLWEST attendee, I've always wondered why the Smackdown was such a big thing during the event. I was set on witnessing it for myself but I almost forgot it was ticketed! Thankfully, Abbie and Ryan reminded me and we watched it together and had so much fun. The highlights of the smackdown for me were hearing the authors dramatically read stuff they wrote back when they were young (some very passionate poems and comical snippets were shared!!!) and definitely watching the re-enactment of a scene from If I Stay and Love, Simon!!!
In fact, I have footage of the latter, in which Becky Albertalli acts as Simon, Nic Stone is Nick, Angie Thomas is Leah, Emily XR Pan is Abby, and Arvin Ahmadi is Martin at the Halloween Party scene. Y'all are welcome. I also really enjoyed the performance of Landslide at the end of Smackdown.
Book People: Friends and Authors and YA Heroes
Though I saw Kasie West at the Penguin booth earlier, I was excited for her signing. I needed to tell her how much I live for her YA contemporary romances.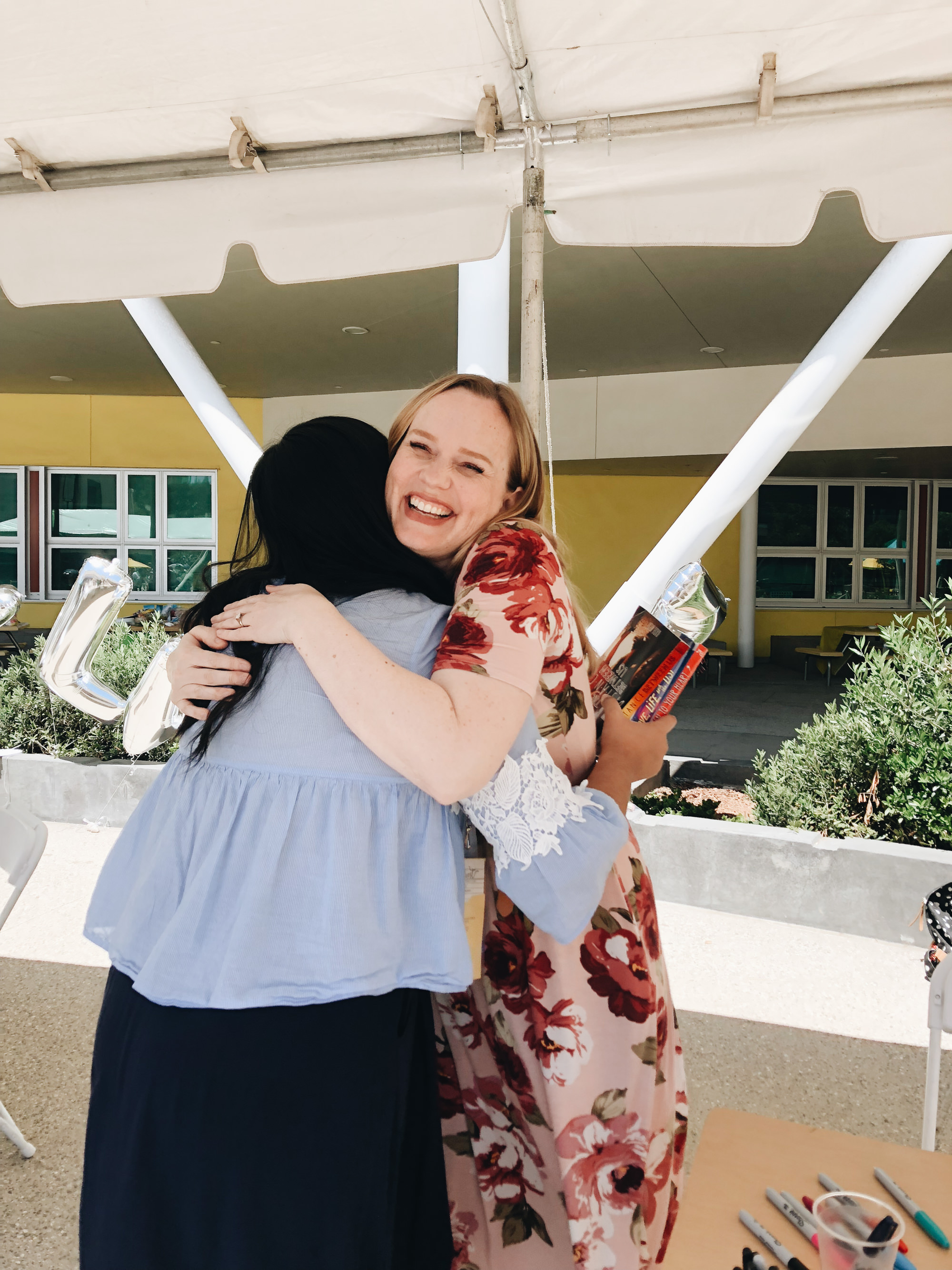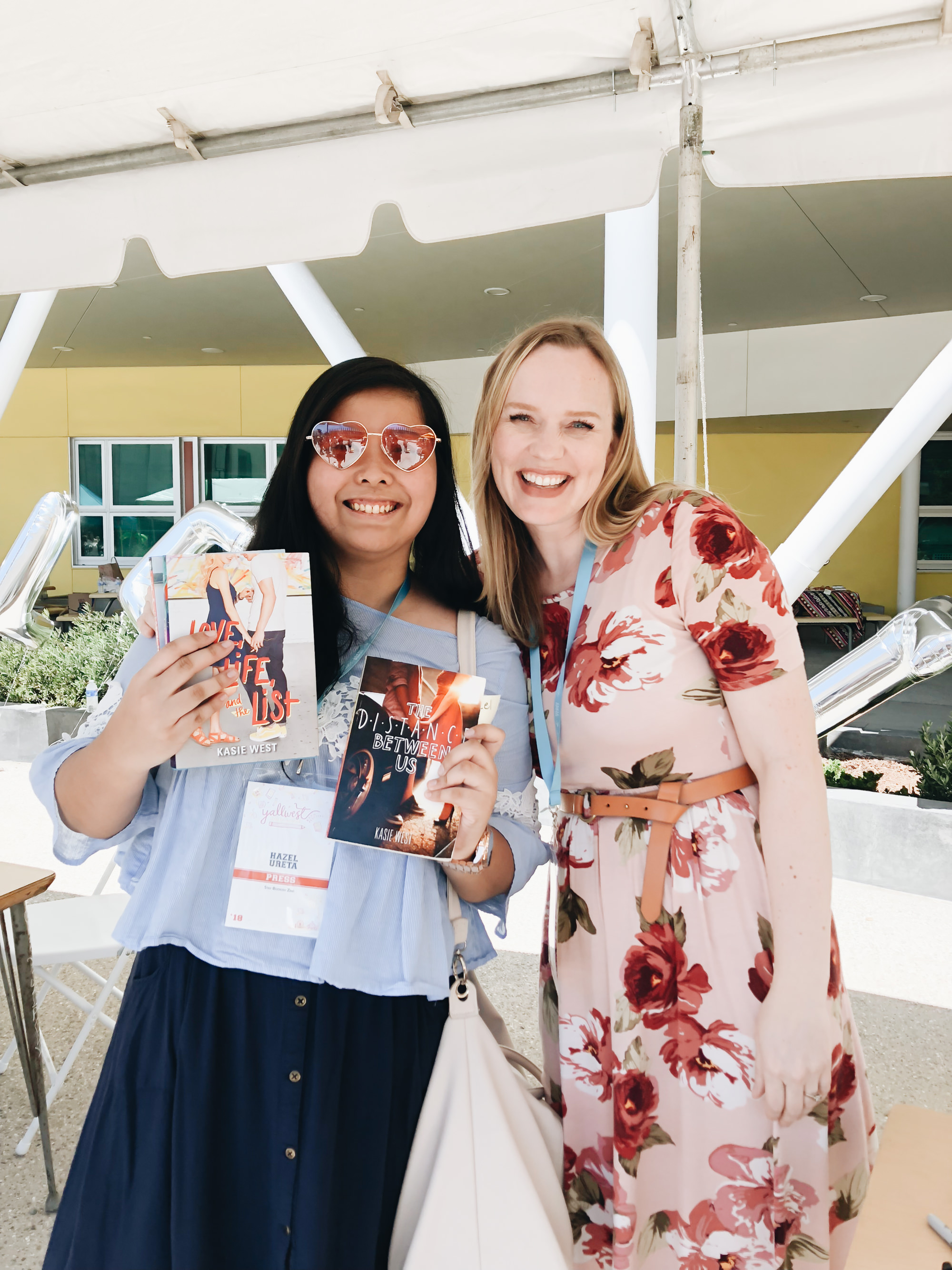 When I finally got to, Kasie was so nice and mentioned how much she appreciates her Filipino readers. Getting to hug her after she signed my copy of The Distance Between Us, one of the early YA contemporaries that really got me into the genre, was a really special moment.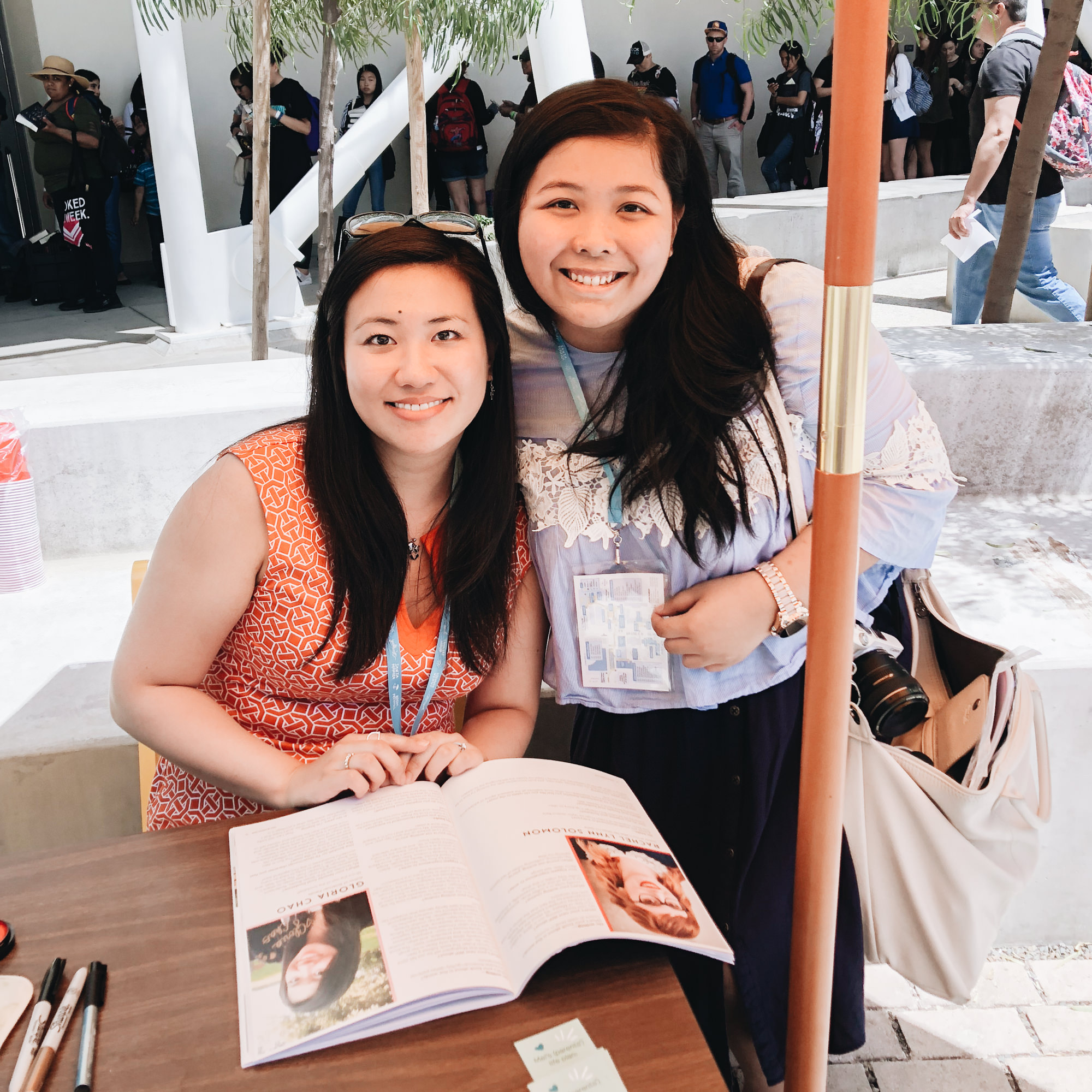 Gloria Chao is one of my fave 2018 debut authors because she is so wonderful on Twitter, and just as wonderful IRL.
I lined up an hour early to get bands for Becky Albertalli's signing and then another two hours to meet her. But omg it was so worth it!!!! Becky is one of my author-heroes and there's always this pressure when you meet someone you admire so much because what if they're not as great as you think but Becky is just perfect and meeting her was a dream come true!!!!!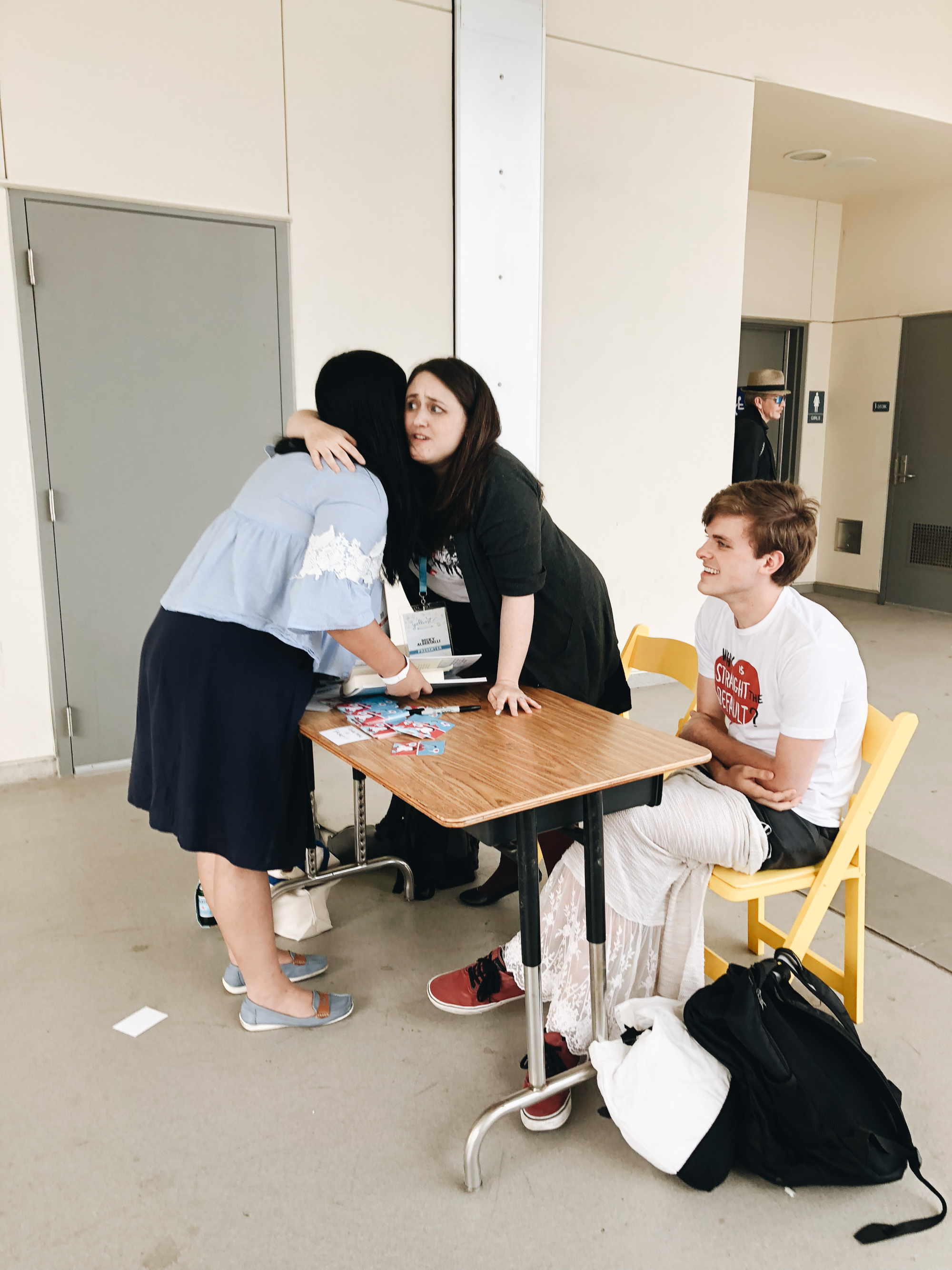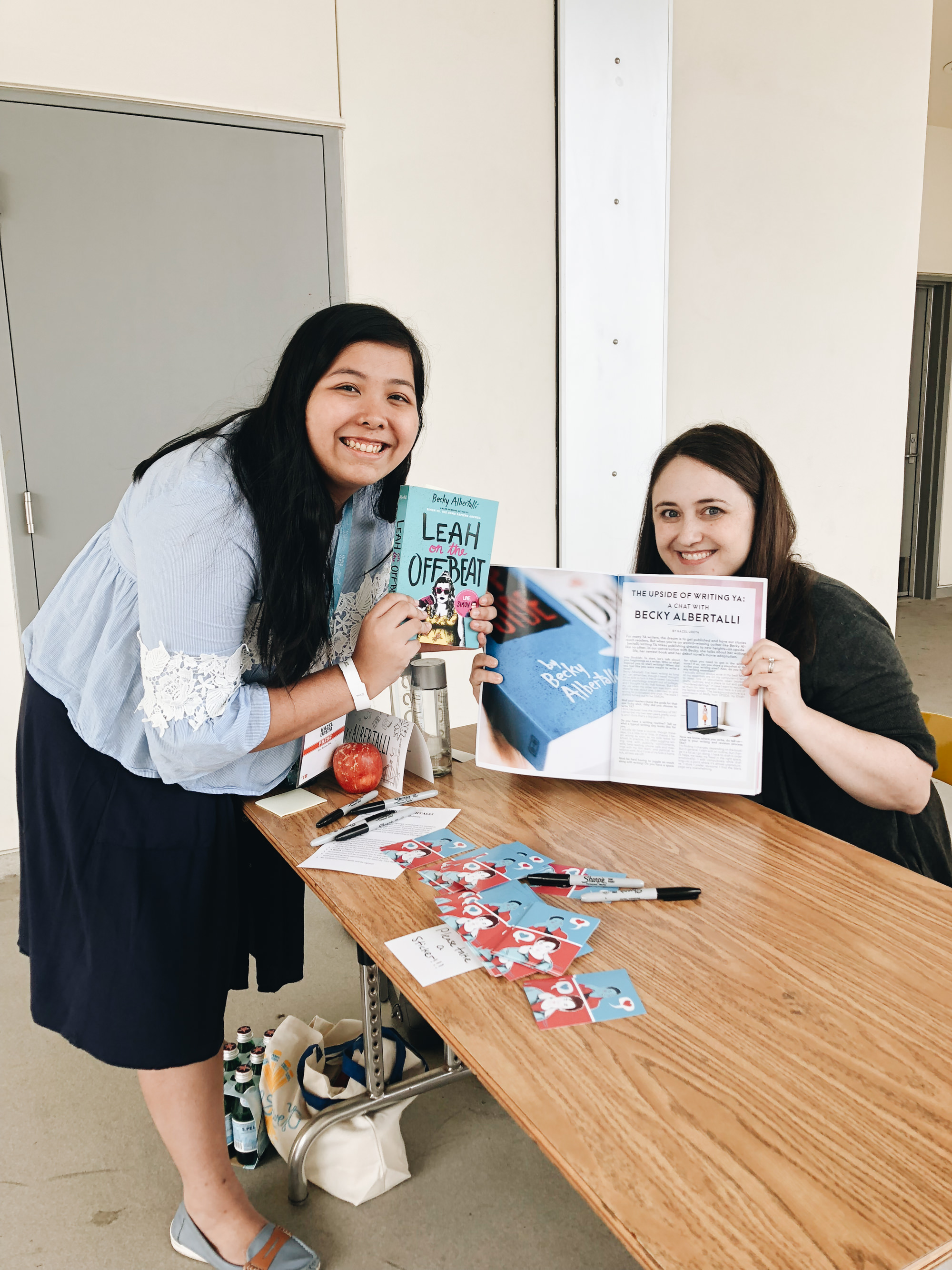 She was so shocked that it was only our first time meeting because she felt she has known me for so long and I was so touched by that I was thisclose to tearing up. But she held my hand and gave me a hug and I got to tell her how much I love her books and how much I love her and how I saw Love, Simon and how happy I am about LEAH's success. So she signed my copy of LEAH ON THE OFFBEAT and she was glad I was the very first person she got to sign an international edition for. In that moment, I was the happiest bookish person/reader/fangirl on earth.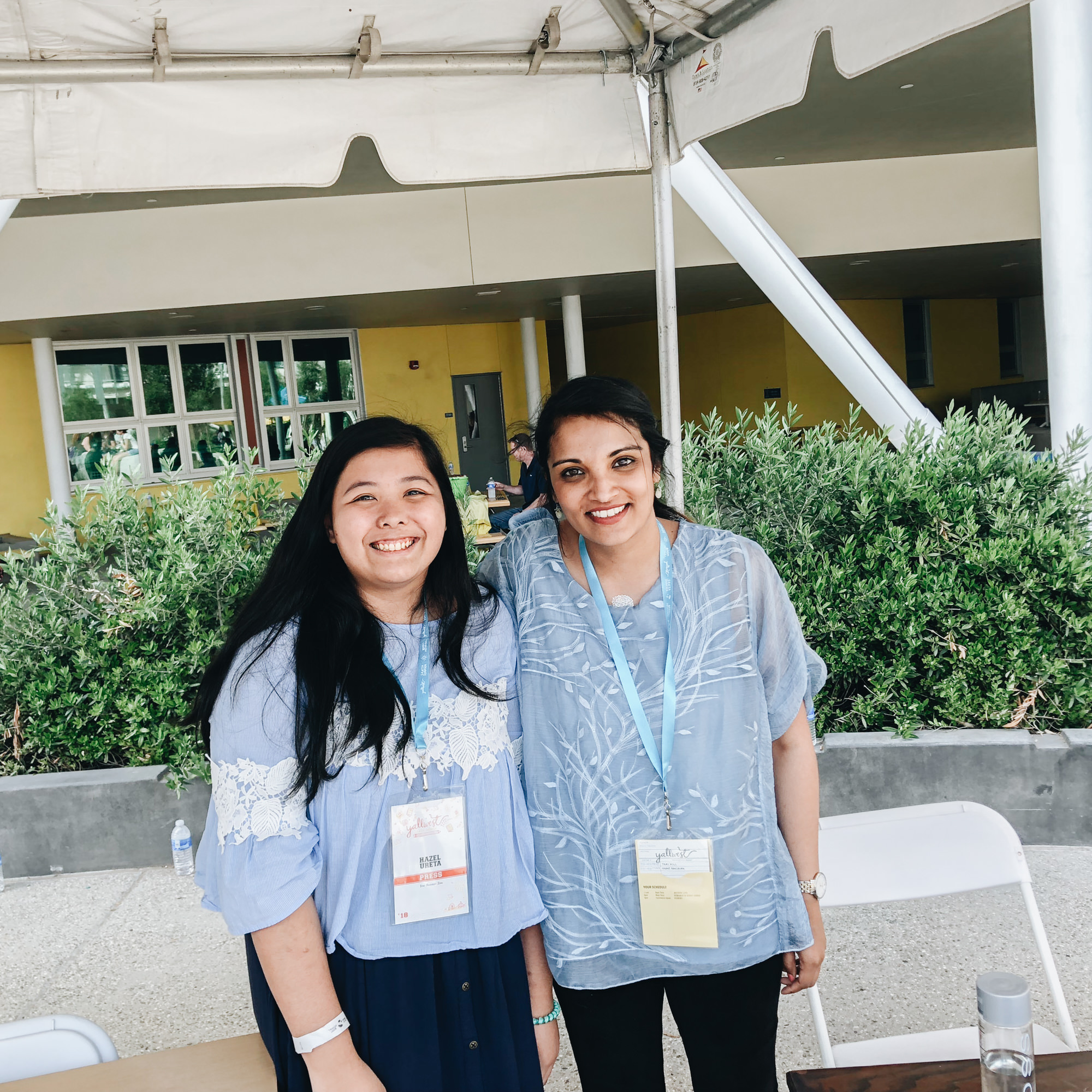 Since I just finished reading When Dimple Met Rishi the day before YALLWEST, I couldn't resist meeting Sandhya Menon. She was super lovely, and I thanked her for being part of the Stay Bookish Zine debut issue.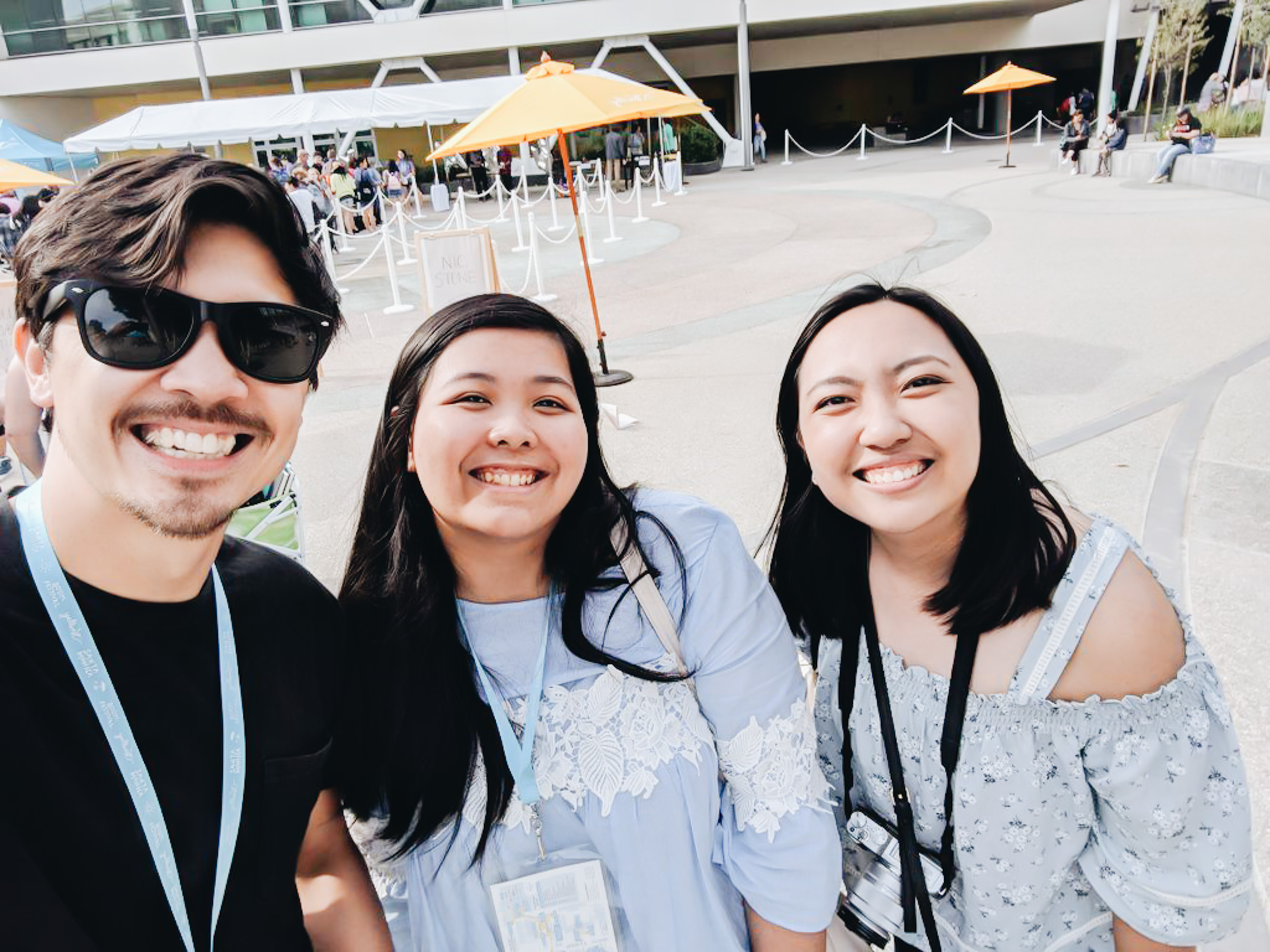 Randy Ribay is hands down the coolest Filipino writer dude. I'm so excited to start reading After The Shot Drops!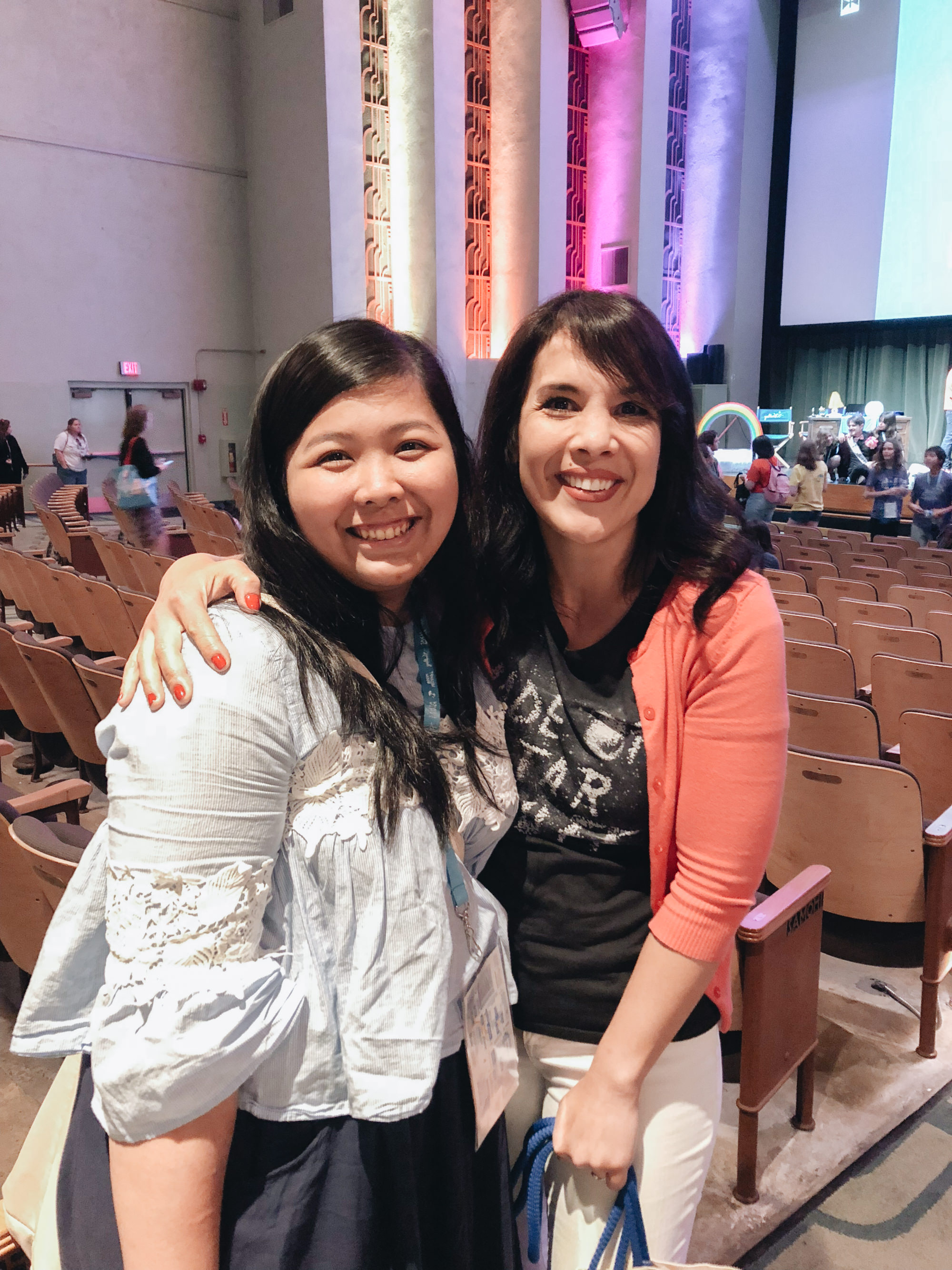 I knew I wanted to meet Erin Summerill even though I haven't read her series because I'm such a fan of her author bookstagram. She recognized me when I introduced myself and seemed genuinely excited, so I'm really glad I said hi.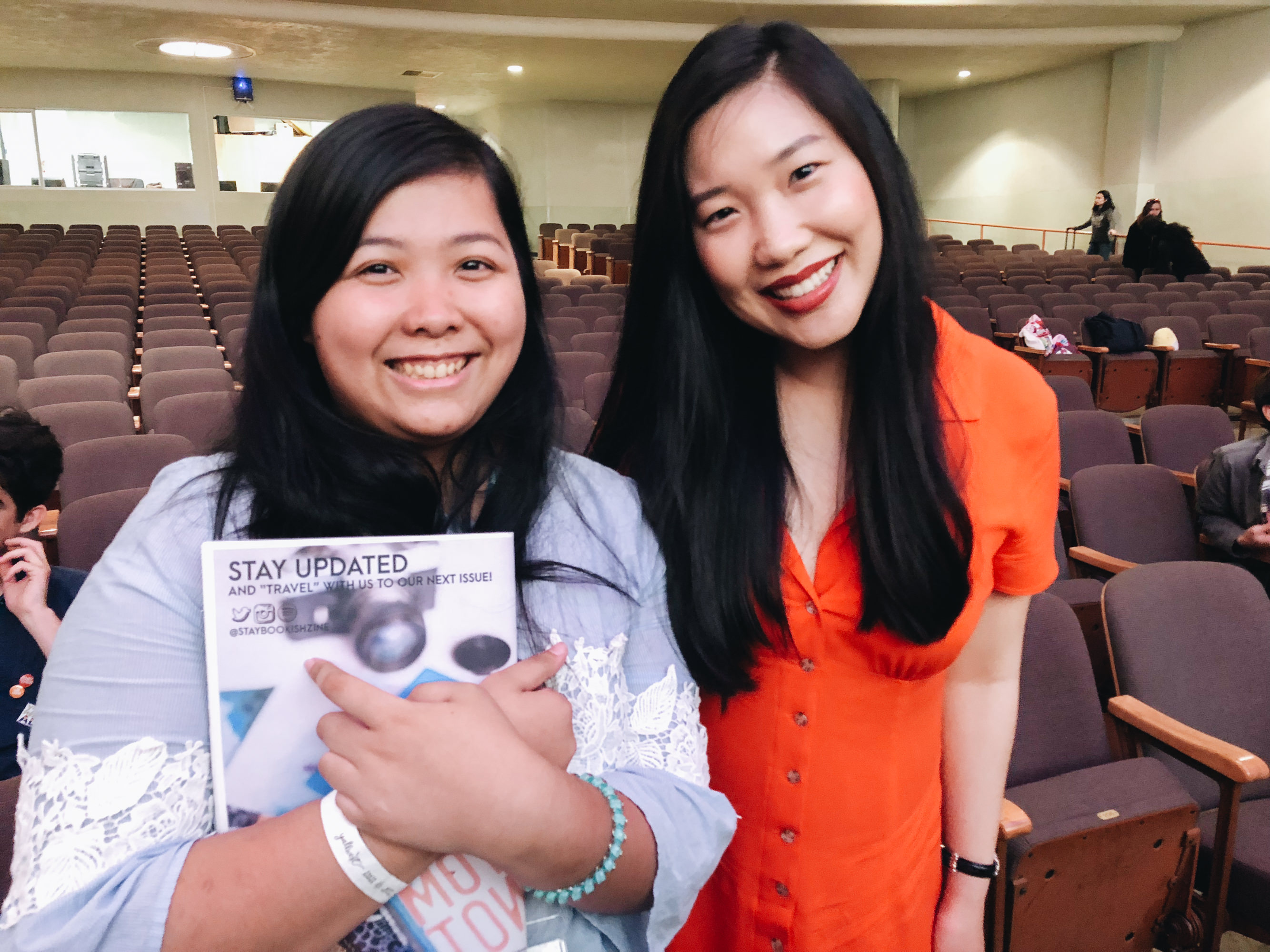 If there's one book I'm dying to get my hands on, it's Emily X.R. Pan's The Astonishing Color of After. I've heard lovely things about Emily's writing, and I don't doubt it because Emily is also just so lovely in person.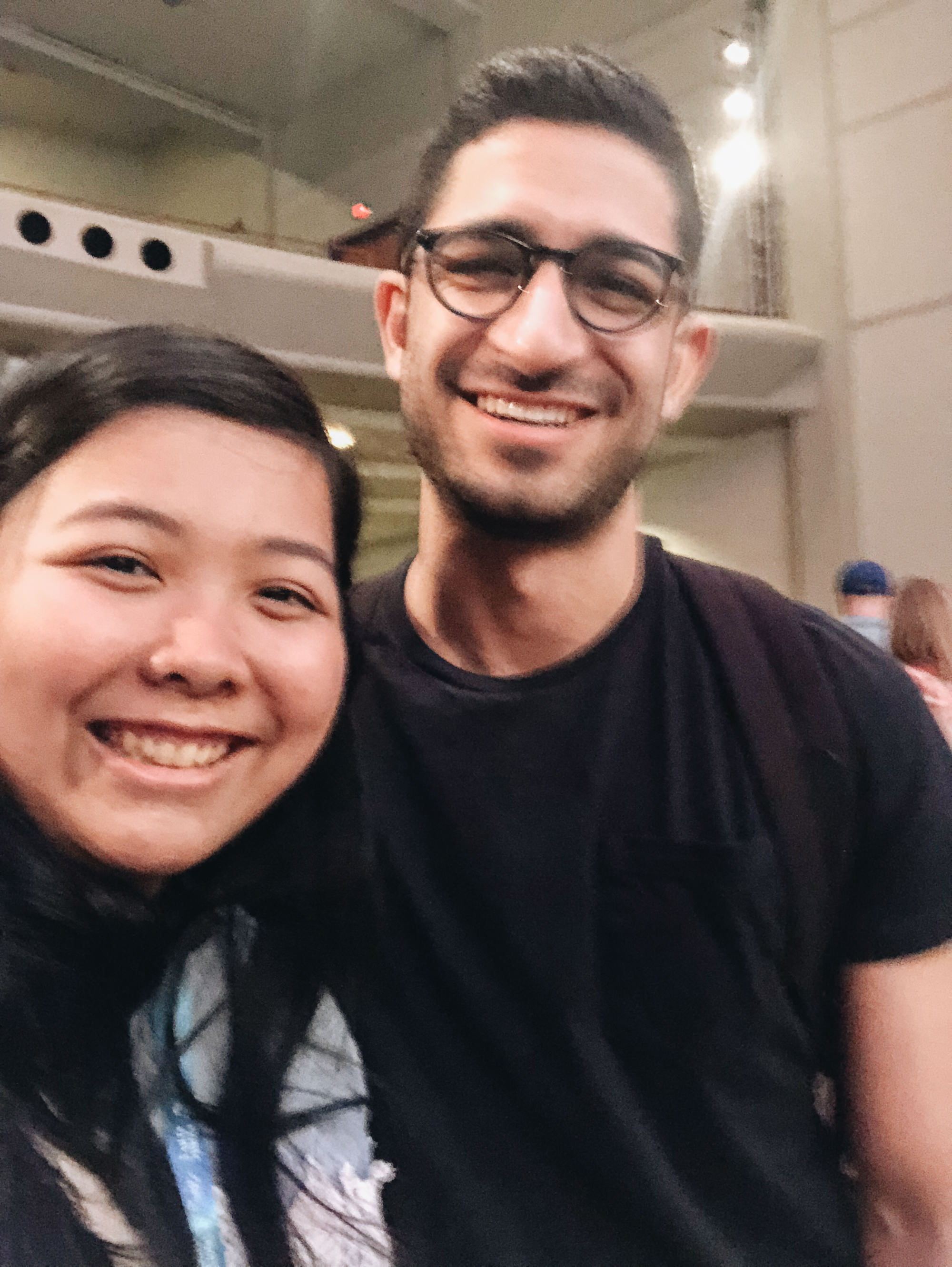 Aside from being a fan of Down and Across, I was also a fan of Arvin Ahmadi's dancing skills (as seen on the above video) and general awesome personality, so of course I took a selfie with him. He said, and I quote, "Let's make JM jealous." (WE LOVE YOU JM HAHA!!)
Just before I left Barnum Hall, I had to tell Angie and Becky that they are my YA queens. They were so nice and took this epic picture with me.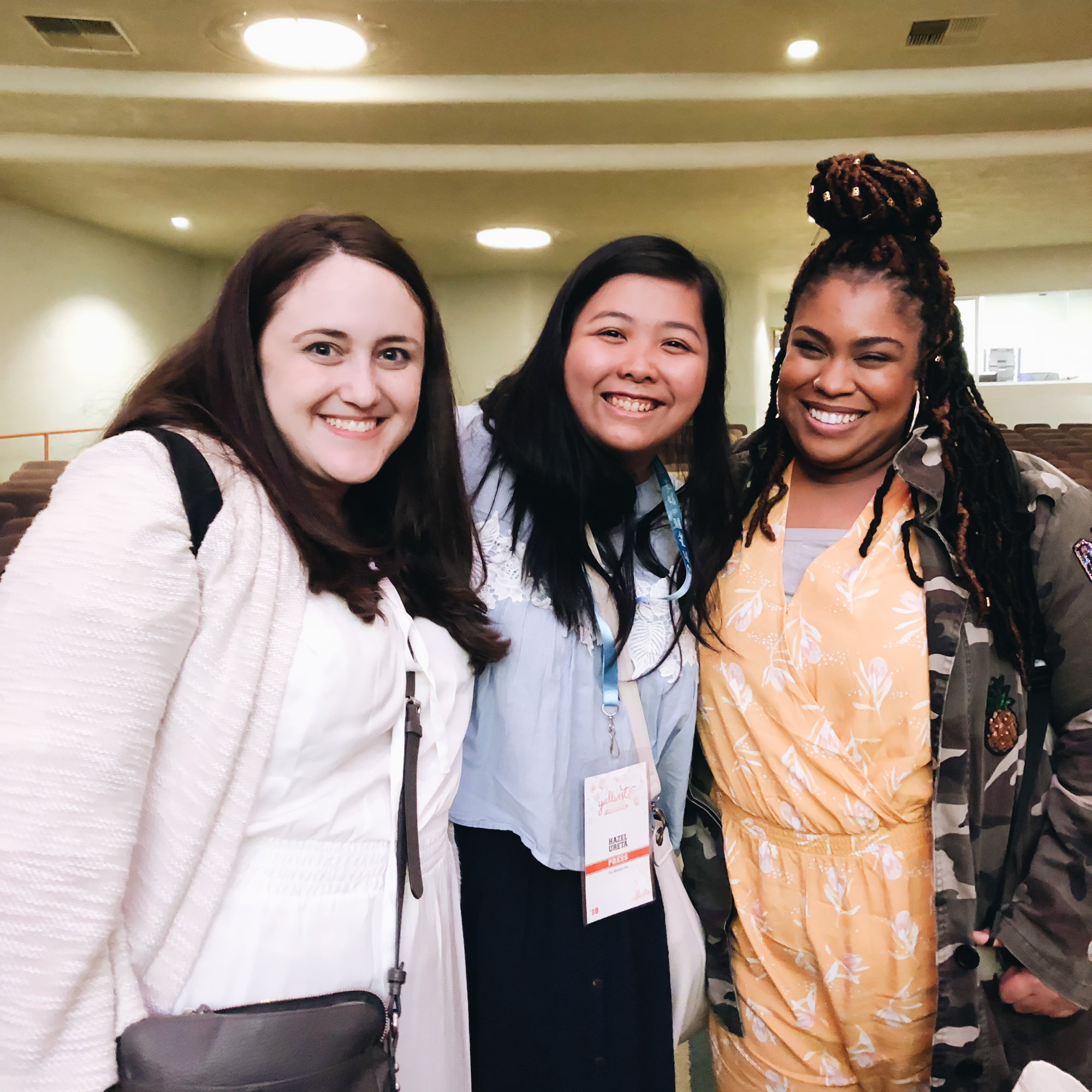 Finally, I ended the day by taking pictures with Ryan and Abbie at the YALLWEST wall! I'm so so grateful they were around and made my first Bookchella ever so much more fun and memorable.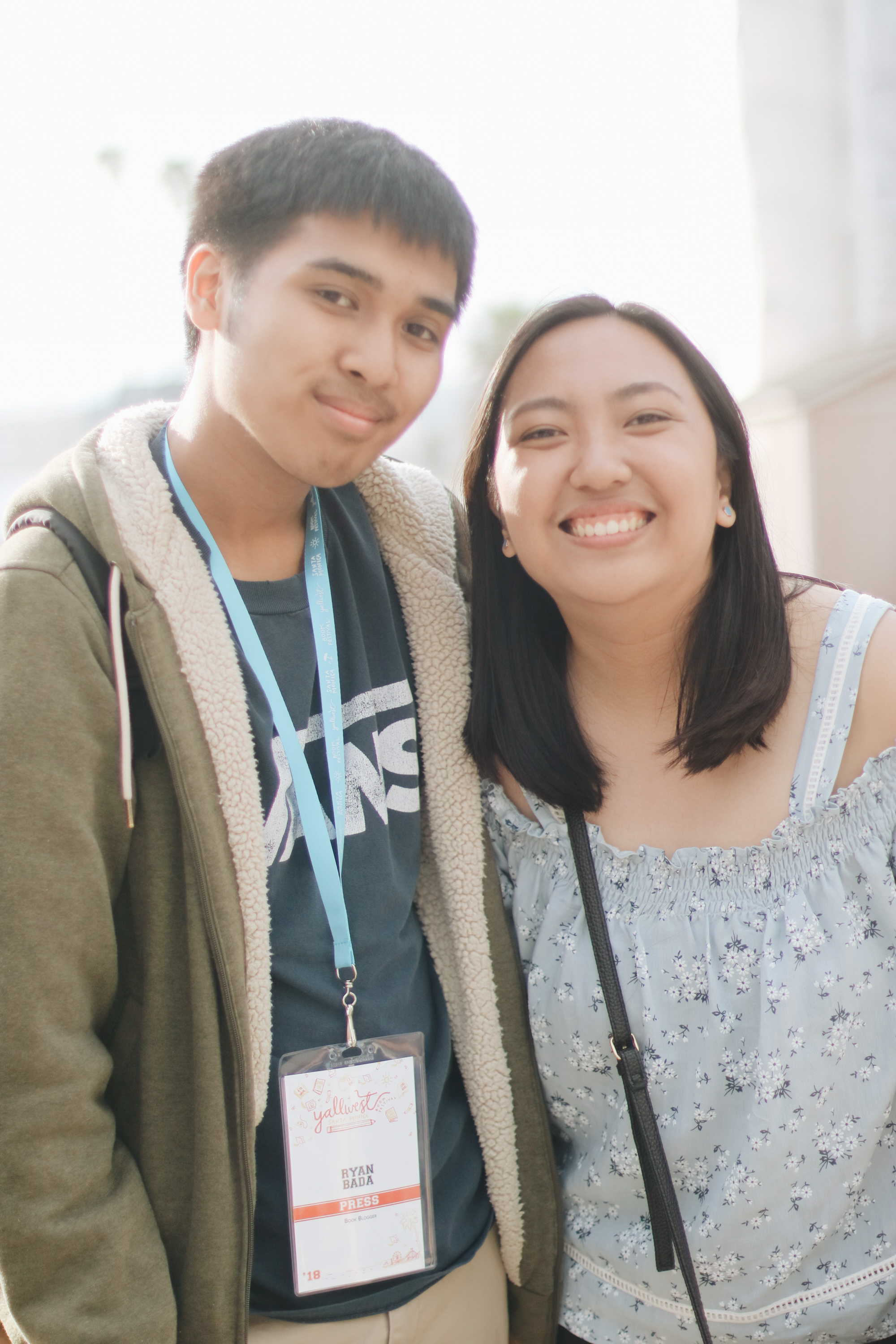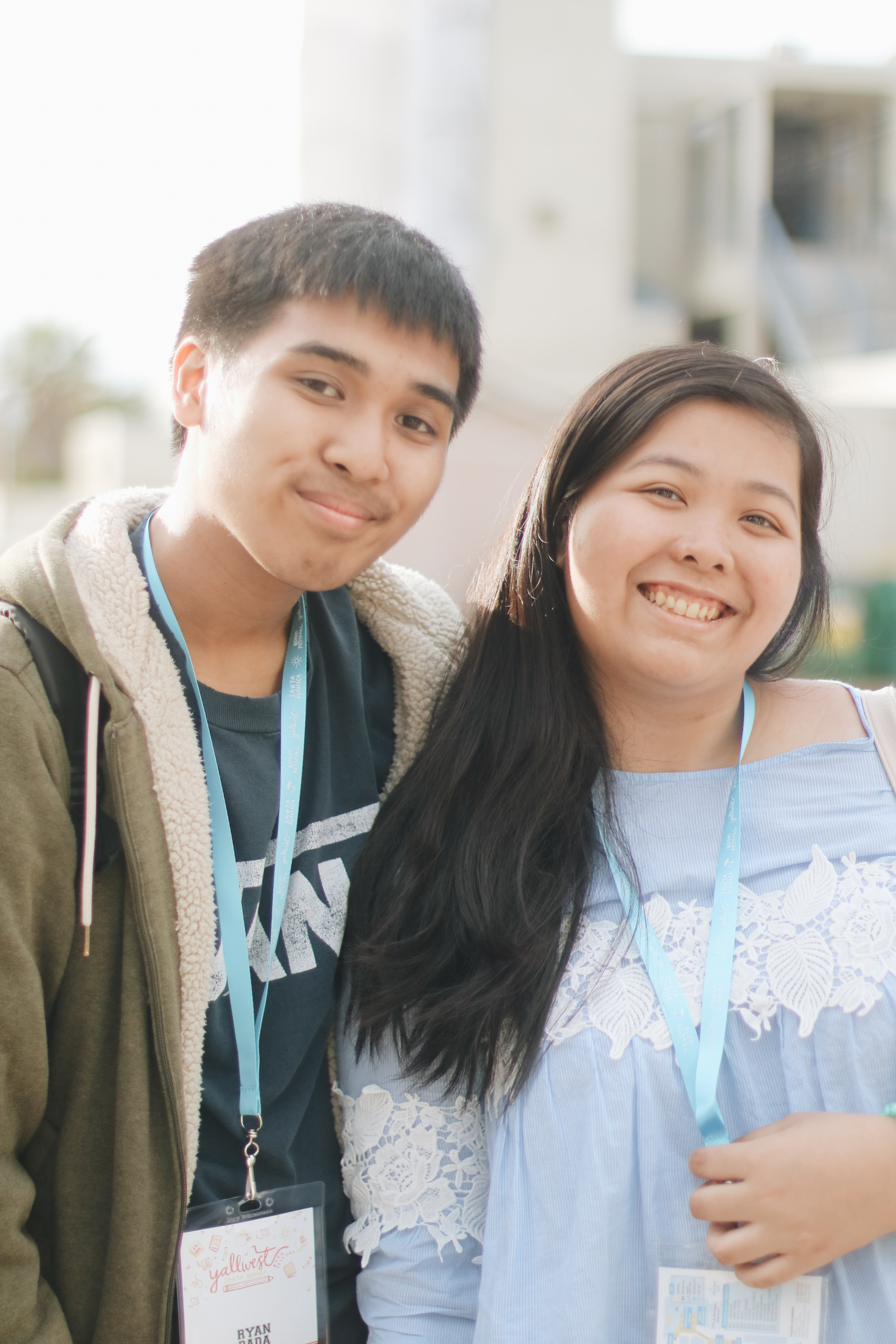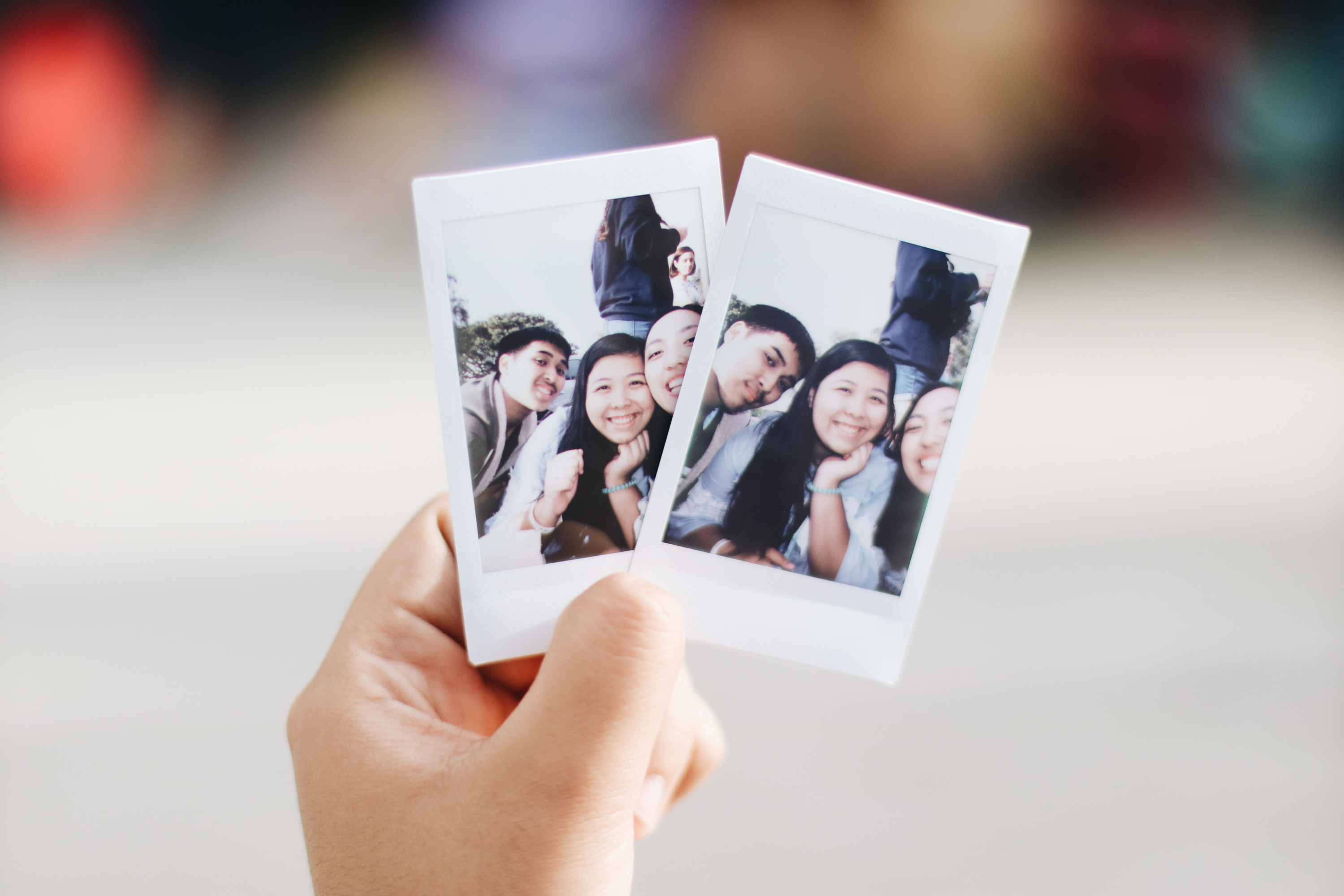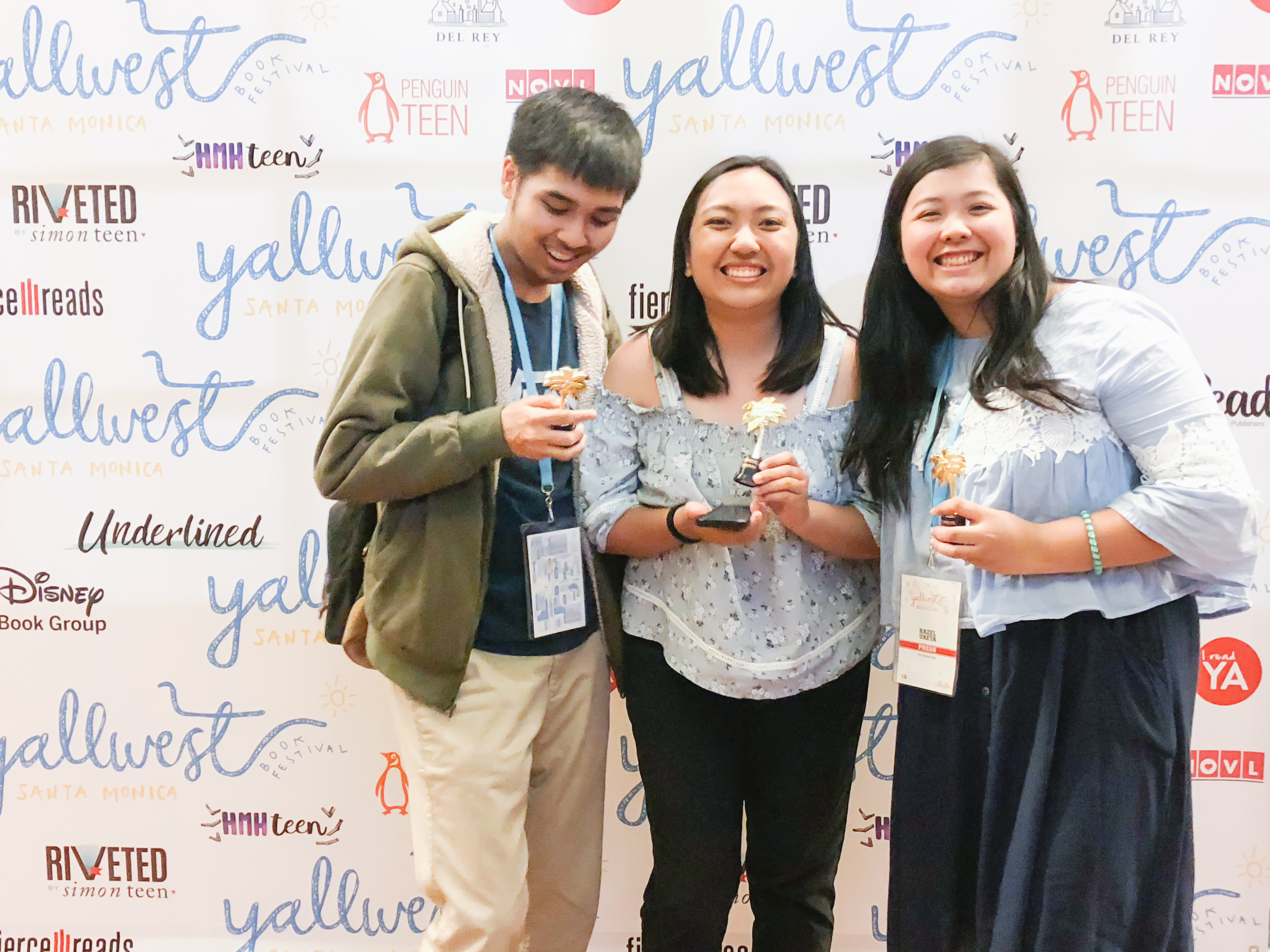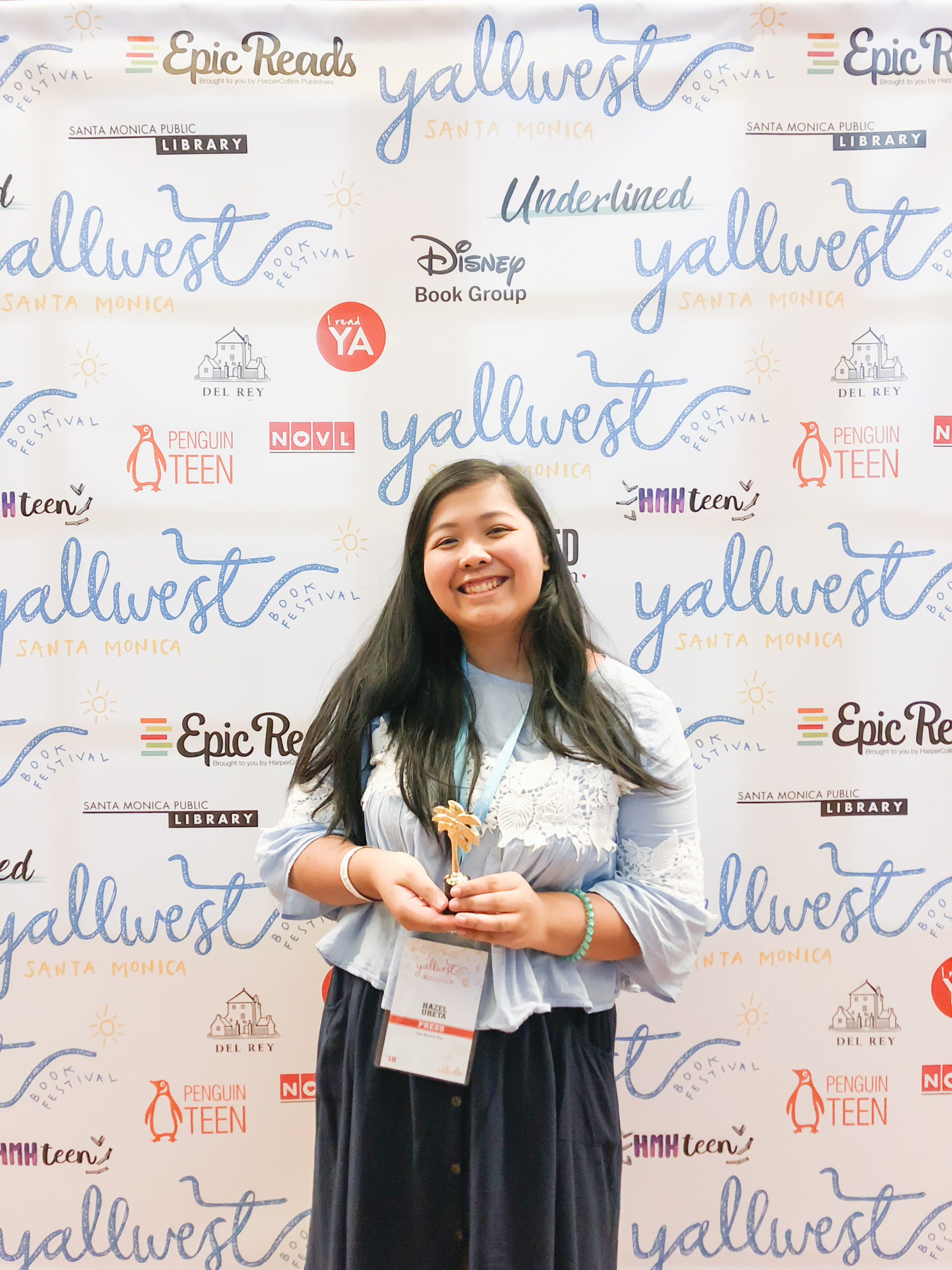 Oh My Haul: All The Books I Got/Bought/Brought
Signed: Love, Life and the List, The Distance Between Us by Kasie West, Leah on the Offbeat by Becky Albertalli, When Dimple Met Rishi by Sandhya Menon, After The Shot Drops by Randy Ribay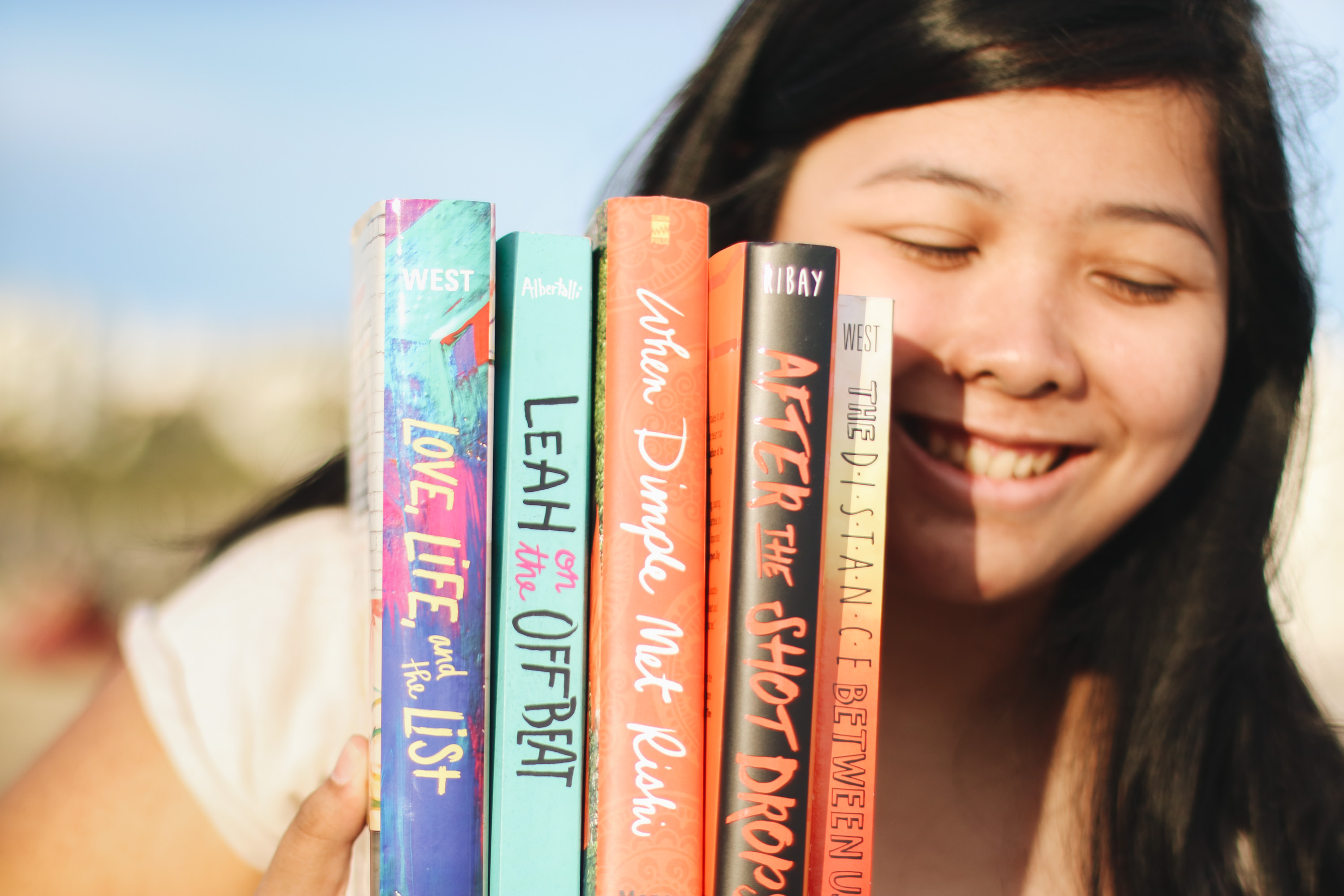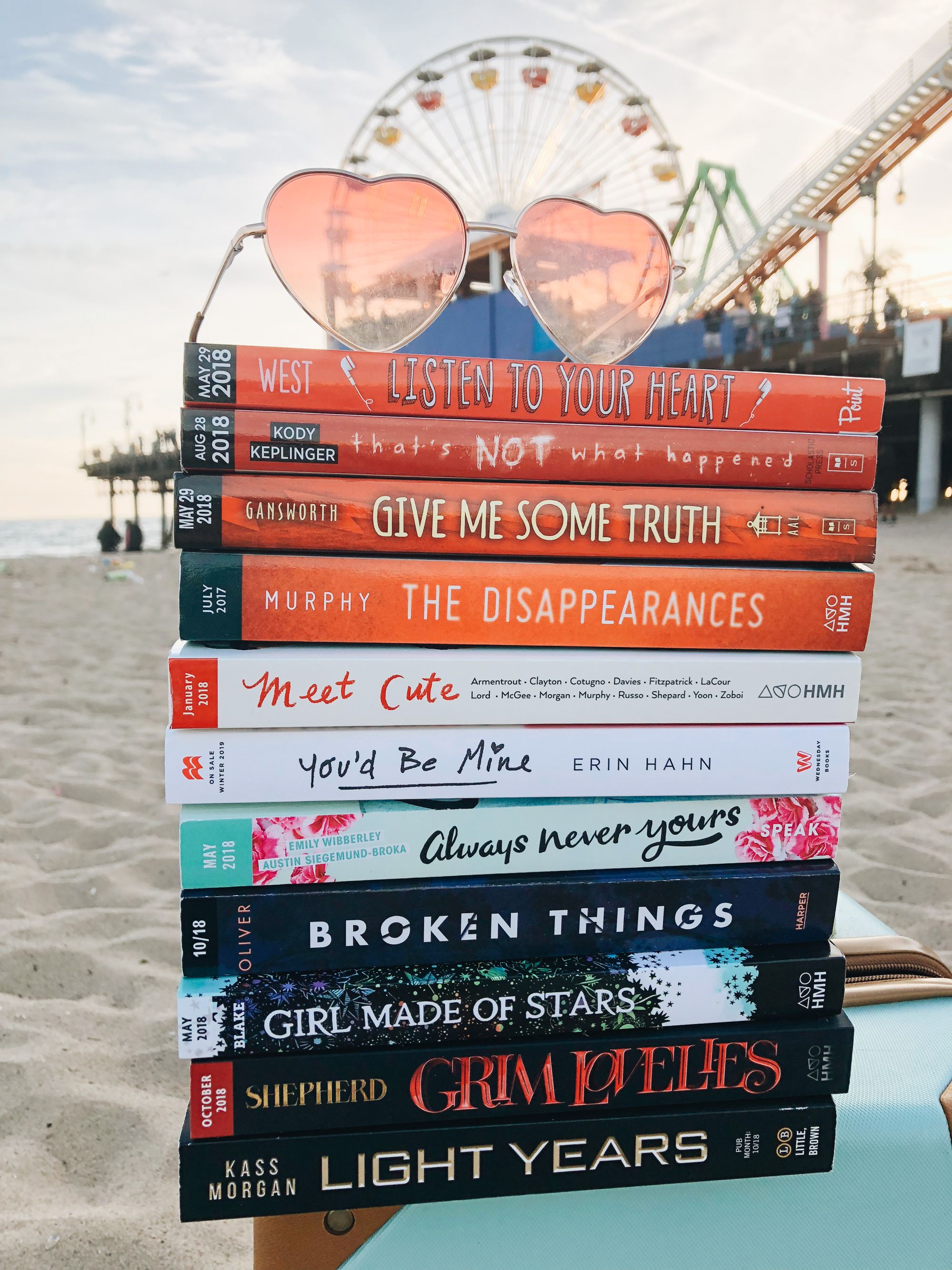 Have you ever gone to YALLWEST? Any future plans?