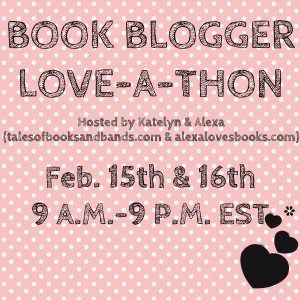 Book Blogger Love-A-Thon 2014's first mini challenge: BOOK SPINE POETRY! For this challenge, we're supposed make up a poem using only the spine of books! I opted to take a picture of some of my books and their pretty spines! Disclaimer: I'm no good at poetry! So forgive my lame attempts! Anyway, I'm doing two poems for today! Check them out!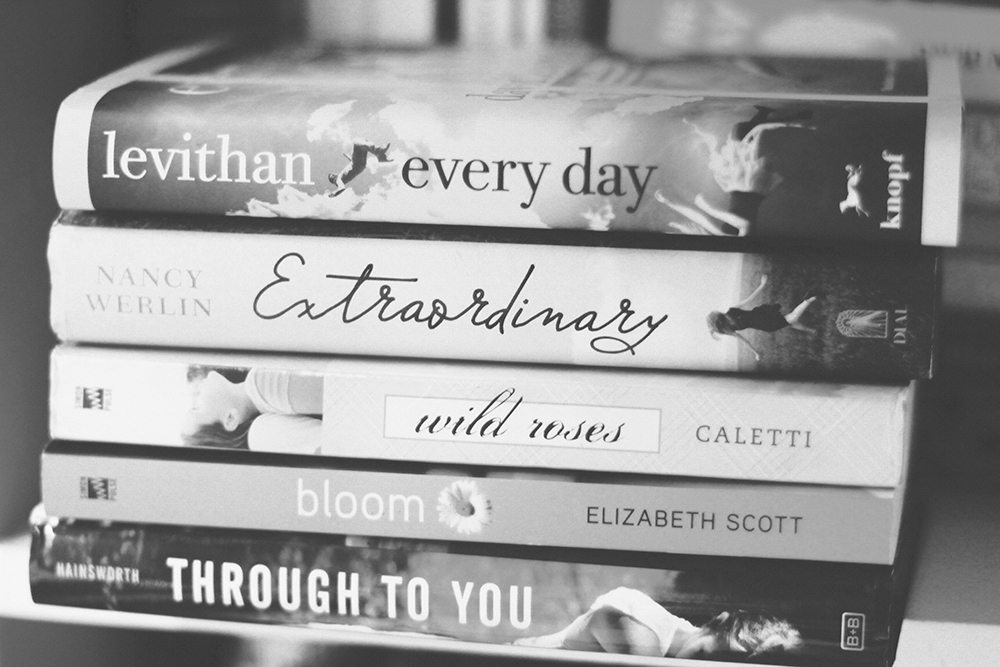 everyday
extraordinary
wild roses
bloom
through to you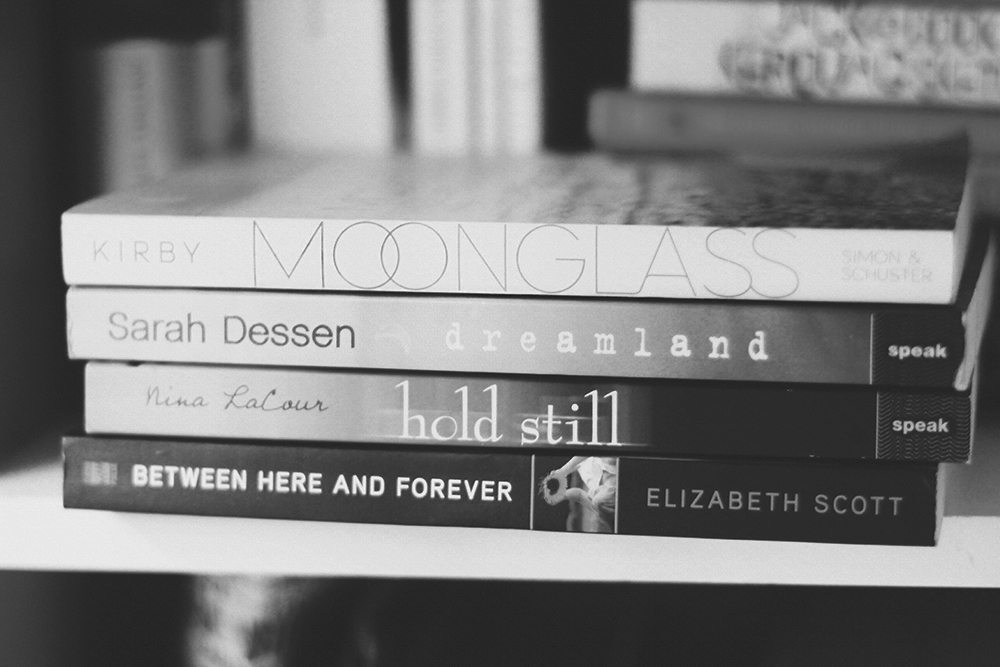 moonglass
dreamland
hold still
between here and forever

Did you enjoy reading this post?
Subscribe now to receive fabulous freebies and get the latest bookish reviews and features straight into your inbox.