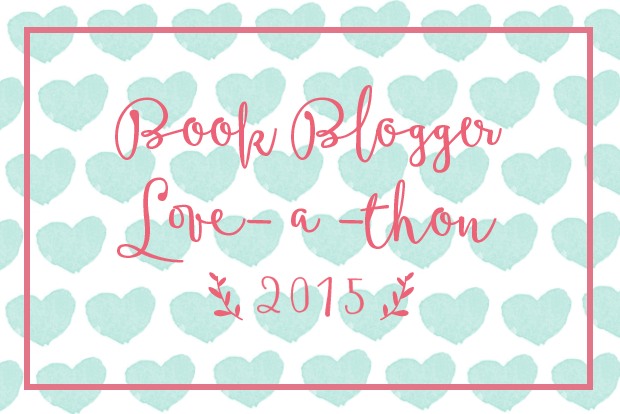 Hello, Love-a-thoners and wonderful readers! I'll be participating in the third mini-challenge for the day, One Can Only Quote. Basically, the task is to share a favorite quote (or even more than one) about love or friendship. The quote can be typed or you could include artwork you find on the web or even make your own graphics for it. Obviously, since I already design quote posters for my Quote Book feature, I'll also share my self-made graphics for this challenge! 
I couldn't pick just one so I'm sharing three favourite love quotes from Cassandra Clare's The Infernal Devices!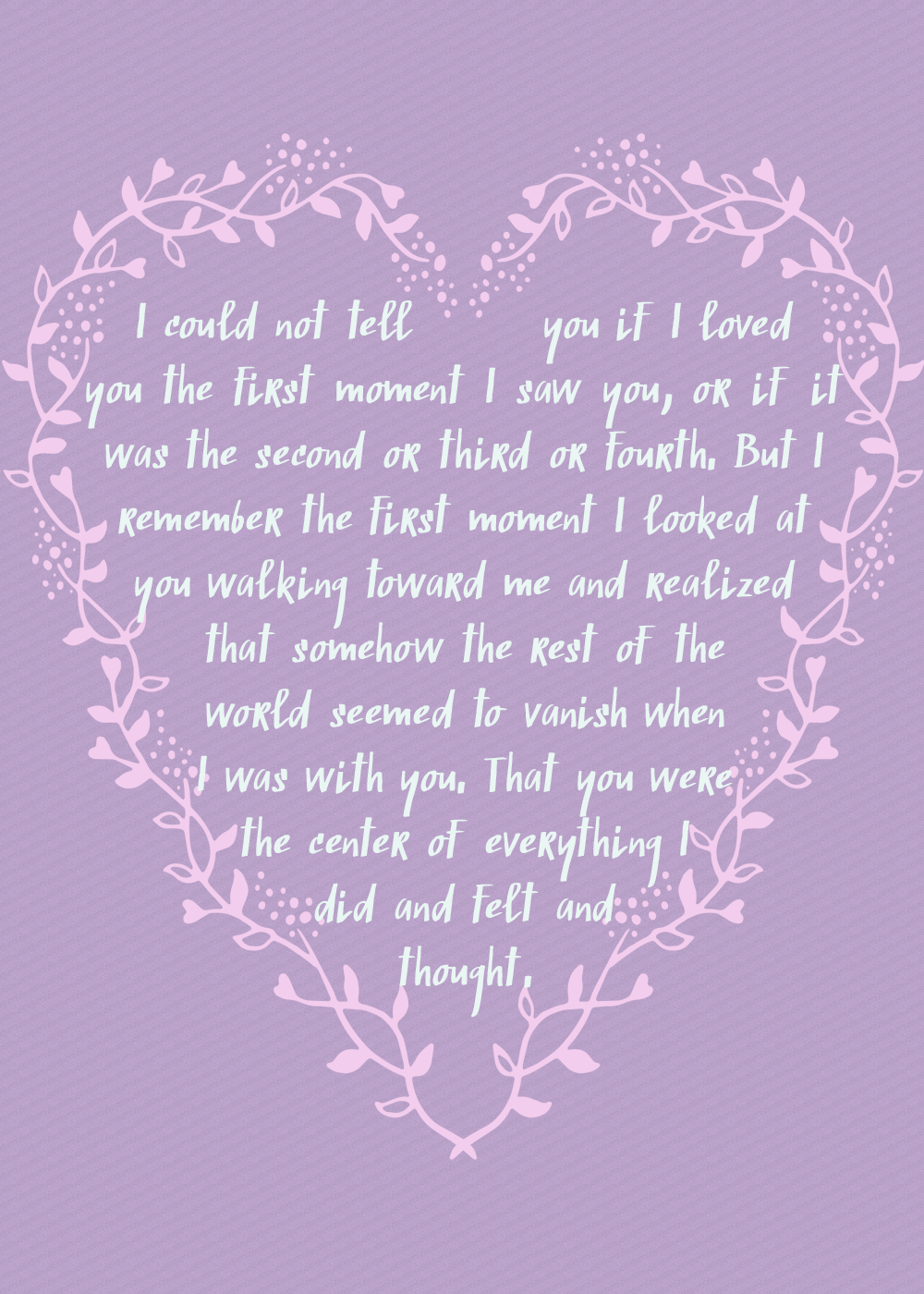 "I could not tell you if I loved you the first moment I saw you, or if it was the second or third or fourth. But I remember the first moment I looked at you walking toward me and realized that somehow the rest of the world seemed to vanish when I was with you."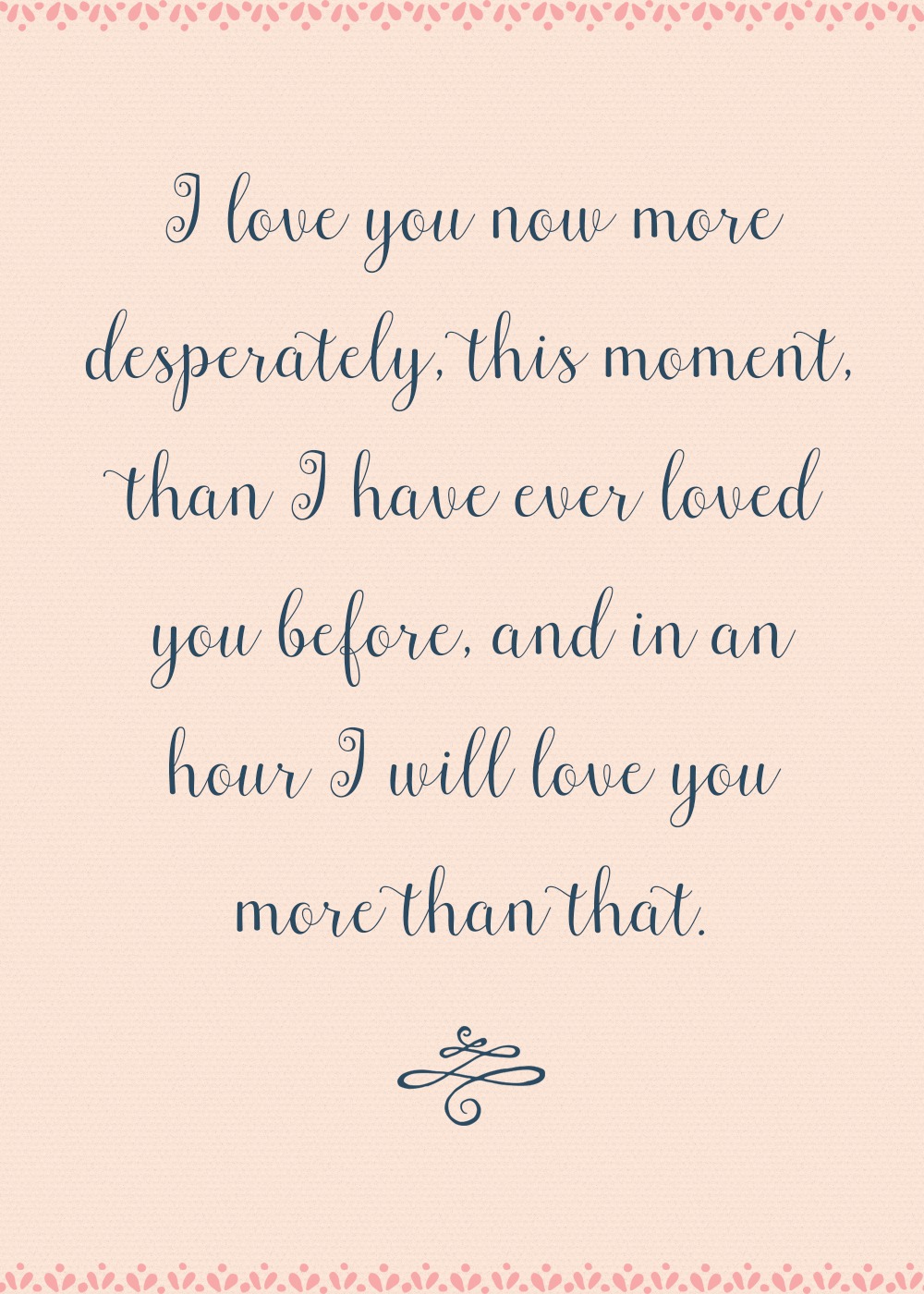 "I love you now more desperately, this moment, than I have ever loved you before, and in an hour I will love you more than that."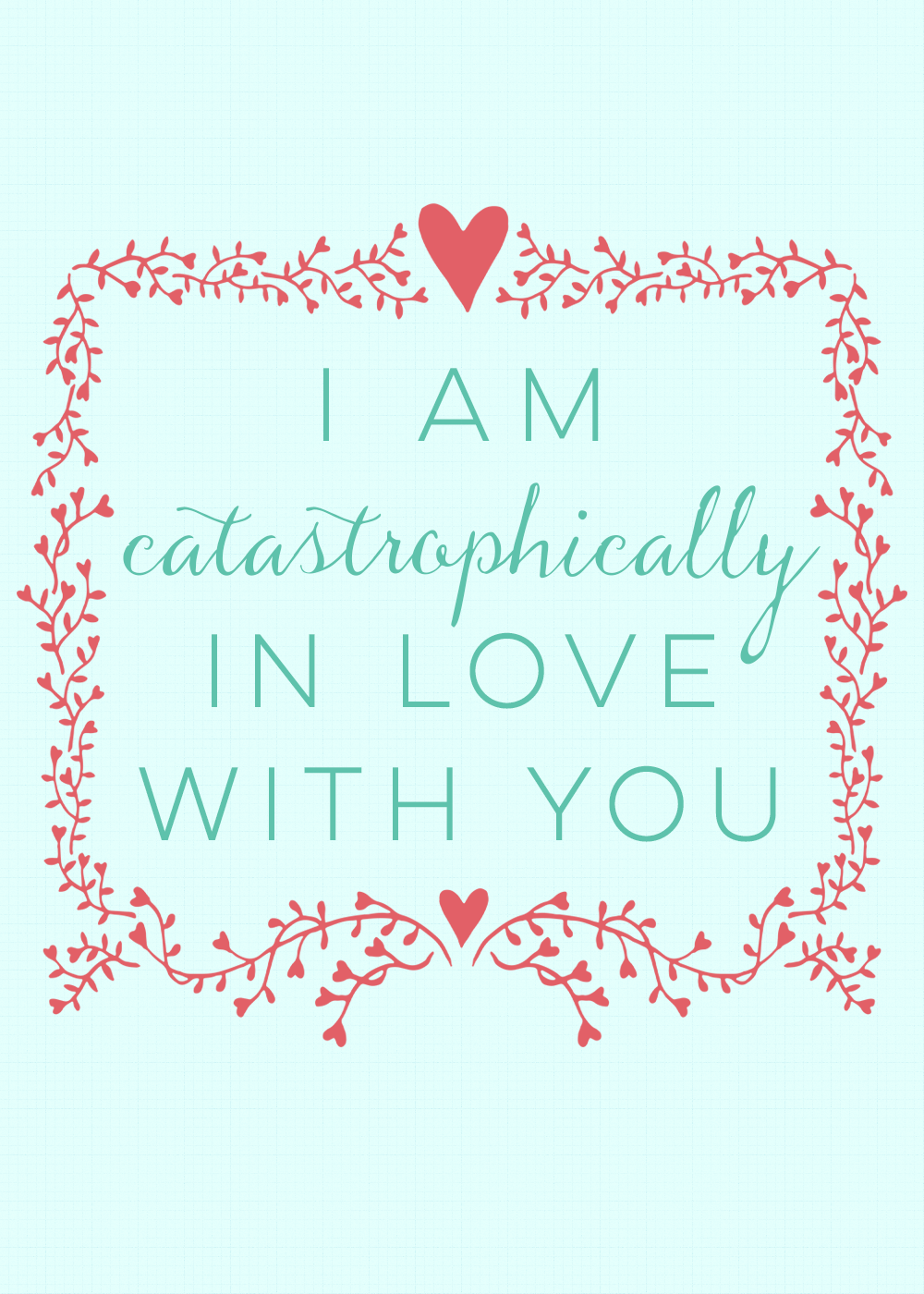 "I am catastrophically in love with you."
*hopeless romantic sigh* I just adore these quotes so much! I hope you guys liked them! I look forward to checking out what your favourite love/friendship quotes are! :)


Did you enjoy reading this post?
Subscribe now to receive fabulous freebies and get the latest bookish reviews and features straight into your inbox.