As a part of Shelumiel from Bookish and Awesome's week long celebration for the amazing writer that is Rainbow Rowell, I'll be sharing some quotes from Eleanor & Park today!
Eleanor & Park was the first Rainbow book I read and it was the one that got me smitten with her writing. Fact: I even convinced my mother to read it and she liked it very much. It's one of the few YA I've recommended to her that she enjoyed. Moving on from that segue, here are the quote posters I made for the book: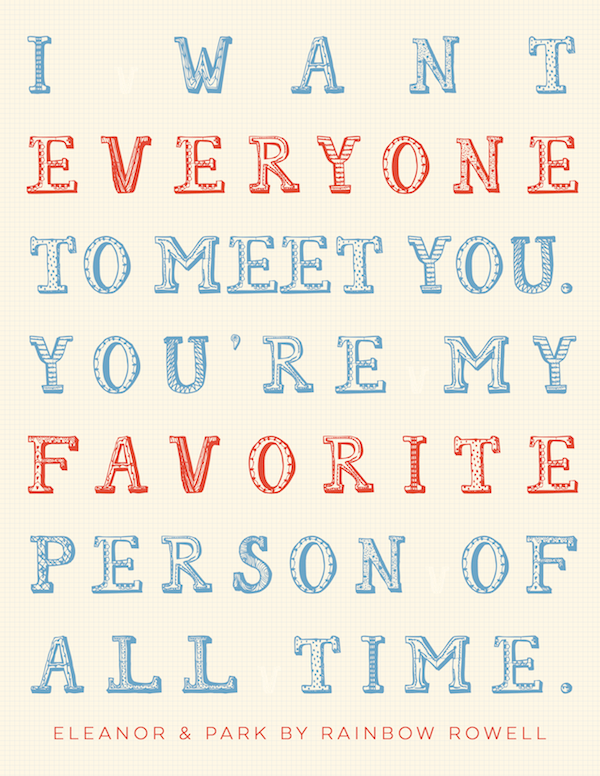 "I want everyone to meet you. You're my favorite person of all time."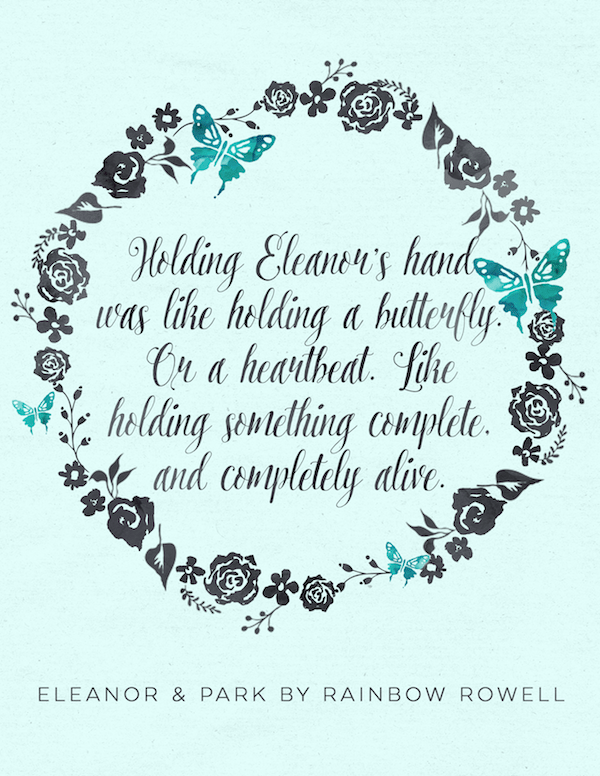 "Holding Eleanor's hand was like holding a butterfly. Or a heartbeat. Like holding something complete, and completely alive." 
I also happen to be guest posting on Shelumiel's blog today, sharing even more quotes from Rainbow Rowell, this time from her book Fangirl! Here's one of the quotes I shared: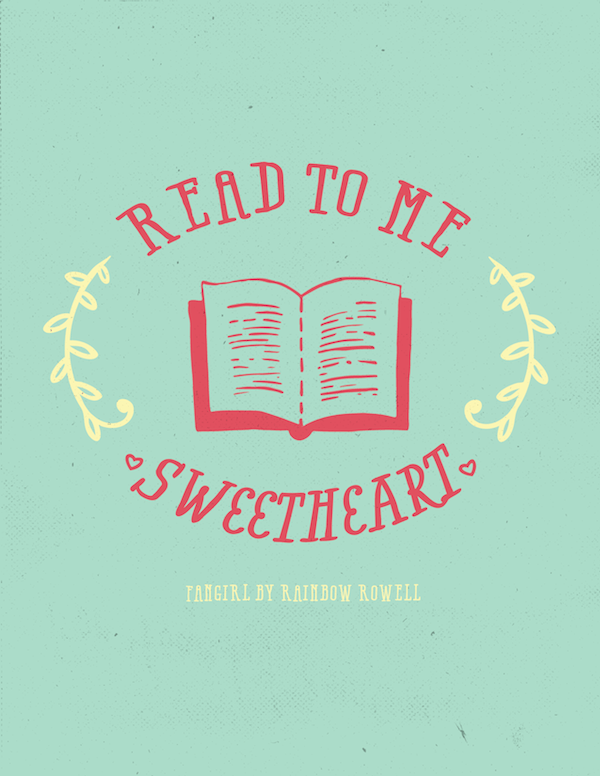 So definitely head over to Bookish and Awesome to see the rest of the Fangirl quote posters I made. As usual, I want to thank Creative Market for always providing me amazing resources to use:
Pretty Script ・ Watercolour Effects  ・ Watercolour Graphics
Have you read Rainbow Rowell's books? What's your favourite quote from her? :)



Did you enjoy reading this post?
Subscribe now to receive fabulous freebies and get the latest bookish reviews and features straight into your inbox.