Sarah Dessen is one of the initial authors who got me to read YA and especially fall in love with contemporary romance books. At this point, I've literally read everything by her and one of my favourites is This Lullaby (probably tied with The Truth About Forever on the very top). Aside from the fact that Remy and Dexter's wonderful love story is etched on my mind, the book has some of the best lines/quotes.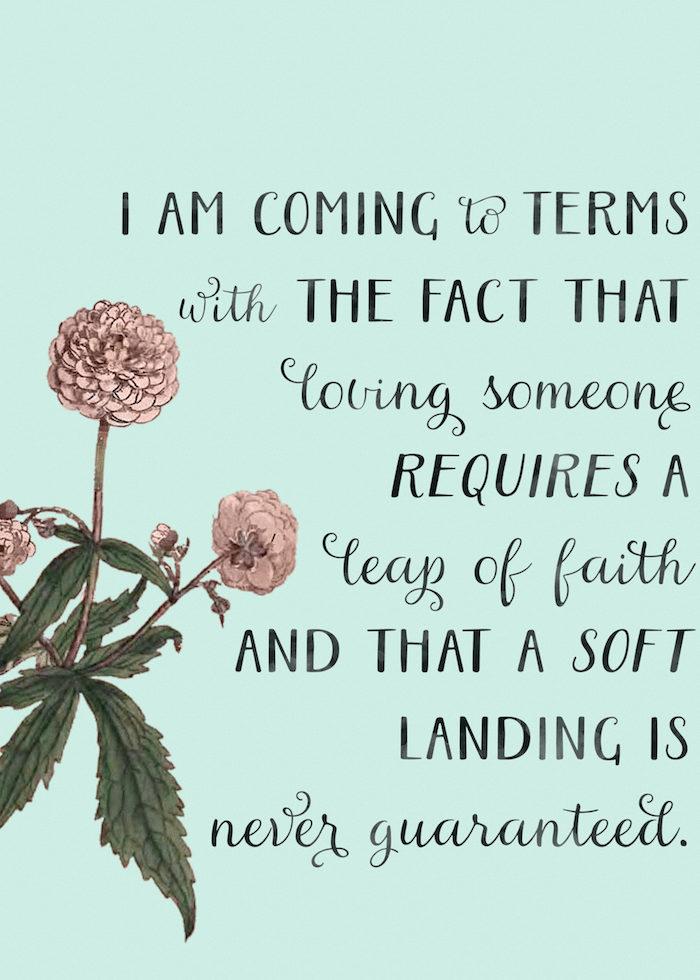 "I am coming to terms with the fact that loving someone requires a leap of faith, and that a soft landing is never guaranteed."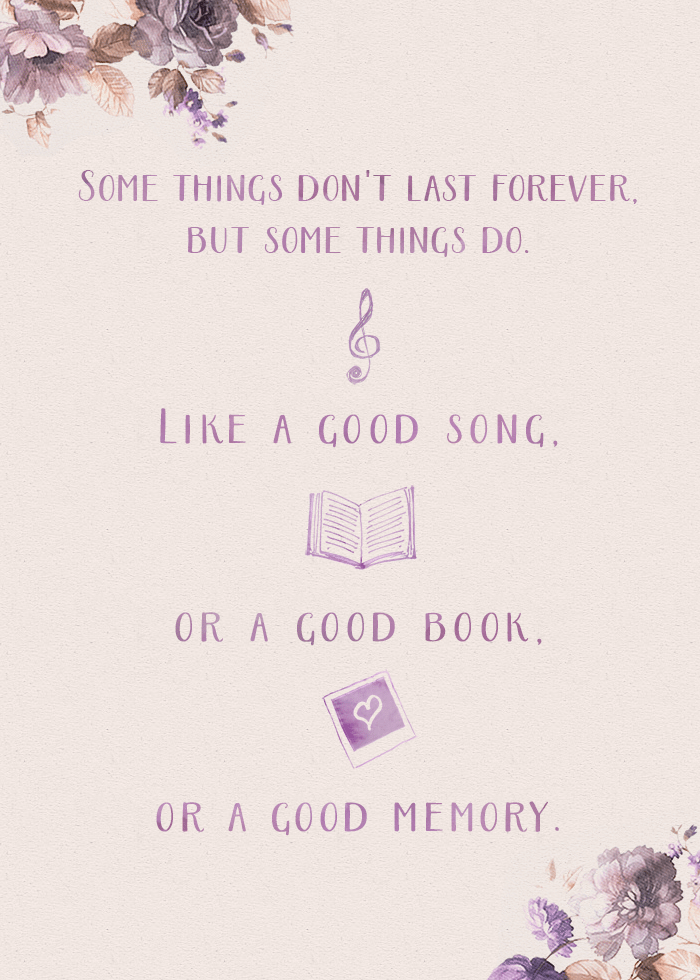 "Some things don't last forever, but some things do. Like a good song, or a good book, or a good memory you can take out and unfold in your darkest times, pressing down on the corners and peering in close, hoping you still recognize the person you see there."
I'll only be sharing two quote posters for every quote book post but like I said, this book has so many great ones, so I'll probably share more. Oh and here are some of the resources I used:
Ariadne Family ・ Watercolour Effects
Are you a Sarah Dessen fan? What is your fave Sarah Dessen book and quote? Any requests for quotes I should make posters of in the future? :)



Did you enjoy reading this post?
Subscribe now to receive fabulous freebies and get the latest bookish reviews and features straight into your inbox.