"This will be an awesome year," has always been my New Year's mantra since the beginning of time. And you know what? After reading this incredibly inspiring post, I feel it in my bones. 2015 will be awesome.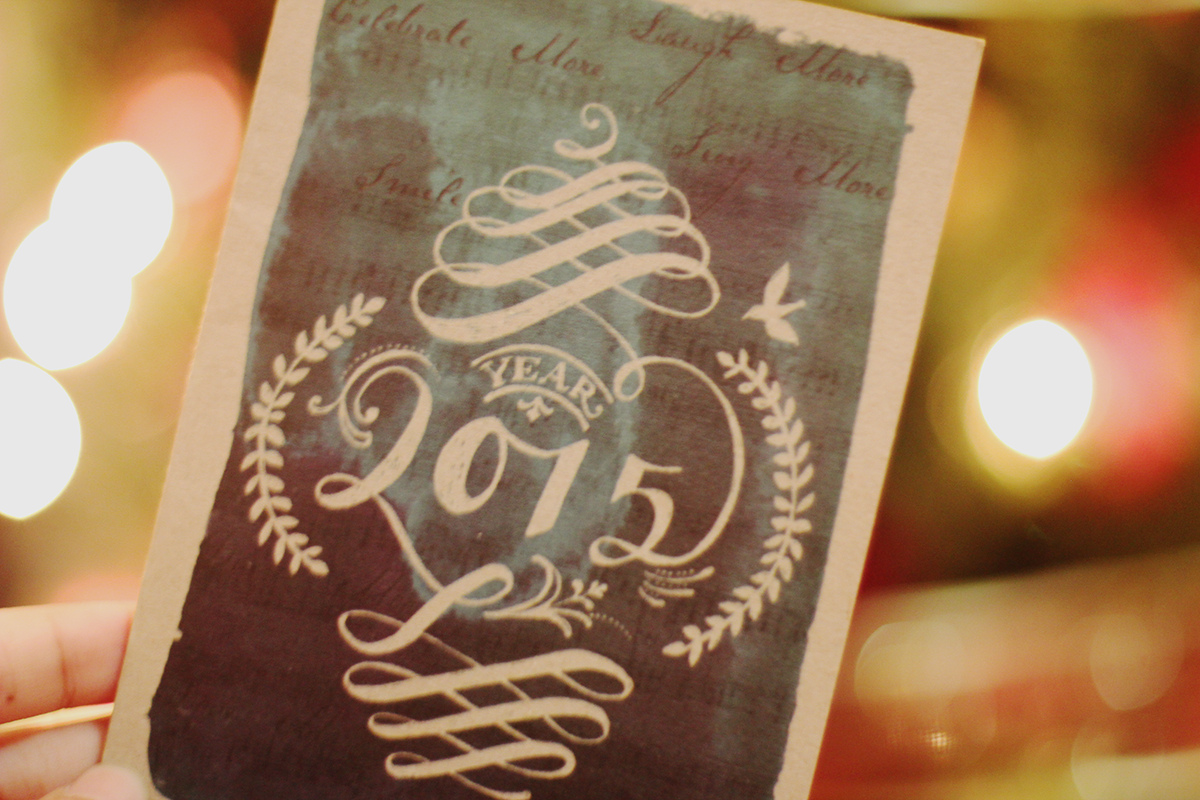 My 2015 blog planner
Happy 2015, my lovelies! I hope the year has treated you well so far. I'm joining the bandwagon today and sharing a bunch of my reading and blogging resolutions! I know- you're probably thinking, Not another one! *insert exasperated sigh* because literally everyone has been sharing resolutions for the past week. I'm doing this mostly for me though. I want to remember this purposeful feeling I have now through the year, hold on to it. I've never truly been great with resolutions but I want to be the girl who does her damnedest to try. Let's do this!
1) Read 100 books
100 books has been my usual yearly goal until last year when I tried to outdo myself by moving my goal up to 150. Looking back, that was a crazy move especially since I didn't have my long summer vacation to read as much as I could. My reading challenge was a burden then and it made me feel so horrible whenever I was behind. So I'm going to revert back to my no-pressure, carefree 100 this 2015.
2) Get organized & become productive
This is on my resolution list every damn year and I think I'm getting there. Even though I still feel like the world's most unproductive, messy person some days, I feel like I had done so much last year and it's rewarding. I want to keep that up and instill it further especially with my blogging. I want to schedule more posts and blog as efficiently as I can. I think the book blogger organizer I purchased will really help with that!
3) Take more photographs
Granted I started sharing more photography on the blog in 2014 with my Novel Portraits feature, but I feel like I still took to few photographs. I want to be a more active photographer (I'm even thinking of reviving my photography blog again) and I want to start by posting lots of photos on my Instagram account and on the blog too, of course. I'm going to dare myself to photograph all the books I read in 2015, in fact!
4) Write (x100)
I've always thought it weird that I've become a blogger because that had a lot to do with writing and I quite suck at that. I also find this weird because I'm a huge reader and don't all readers love to write? Anyway, writing is a challenge for me because I'm such a turtle at it. This year though, I want to write more reviews, write more discussions, write more lists. I want to continue to write my novel WIPs, and maybe try NaNoWriMo again. I want to use up the huge stack of pretty notebooks I unearthed during my year-end cleaning and fill them with words. I want to write a whole lot.
5) Cut down TBR
One of the things that I feel bad about is how I let my TBR mound up immensely in 2014. I bought so many books that have gone unread and yet here I am, still with a long long list of books I want to buy. I'd impose a buying ban but that never works so instead, I'll challenge myself to read at least 1-2 backlist books on my to-read shelf before I buy a new book. Not only will this help me cut down my TBR, but it should cut down my spending on books as well.
6) Expand my design shop
Starting my design shop was one of the best things I did last year. Design has become something I'm very passionate about and doing something you love to do and earning something out of it is just pure awesome. I feel very proud that I've gotten more orders than I initially imagined and I feel so thankful for the trust that was given to me by the people I've worked with. I want to continue providing designs for the blogosphere and branch out by selling premades and maybe even working with authors too!
7) Collaborate
Let's do/make amazing things together, you guys! I want to collaborate with everyone (or at least some of you people) to spread the bookish love even more. What do you say? ;)
So those are my resolutions for the new year! Do share yours in the comments, if you have some! With that, y'all have an awesome 2015, okay?