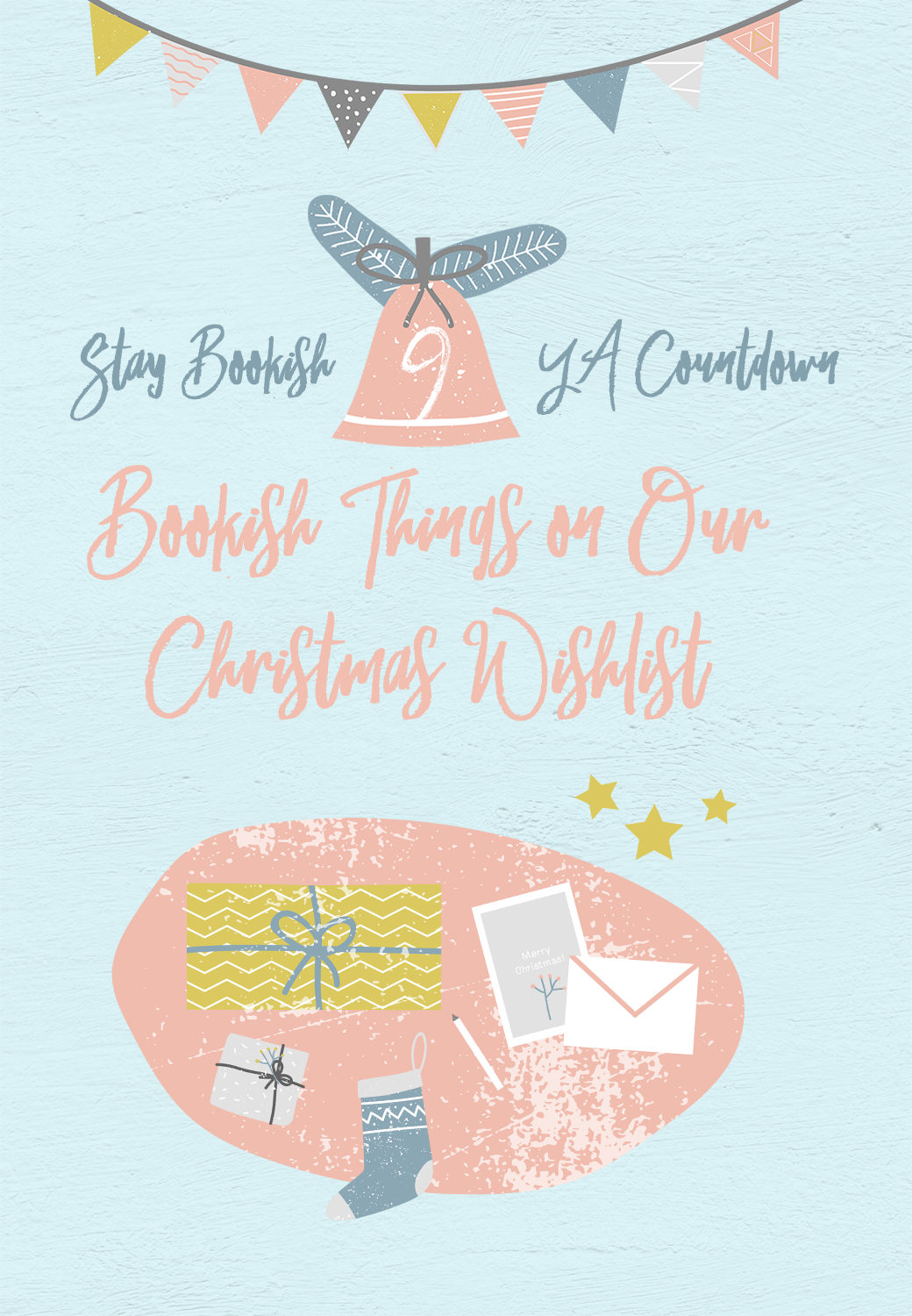 For Today's YA Countdown, we're counting the things we want. There are many bookish things and actual books we want of course, but we're sticking to bookish merch and sticking to listing nine because we've got nine days left until the last day of 2017.
Bianca's wishing for…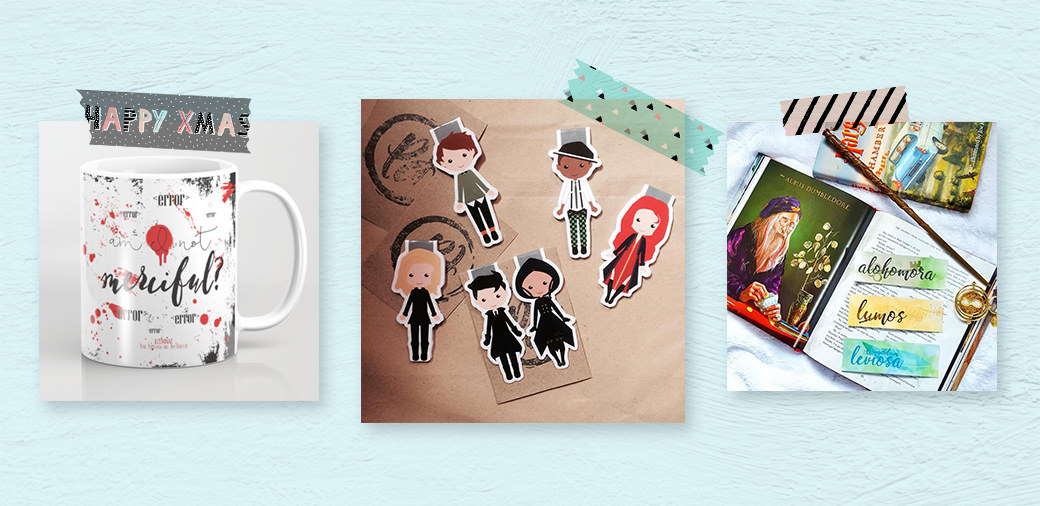 The Illuminae mug from Evie Seo
I have been fangirling over this since I first saw it. The design is cool and intimidating, like owning it is like giving out a statement. Illuminae nerds get it, and AIDAN is a character that we love to hate. So this mug is basically speaking for itself.
Six of Crow magnetic bookmarks from Pandam PH
The Dregs keeping track of my reading progress? Yes please! Ever since I started collecting magnetic bookmarks, I have always had my eye on my lovely babies from Six of Crows. It is one of the best books that I have read this year and that being said, it's enough make me want it so bad.
Bookmarks from Her Mad Library
Every design is gorgeous! I wasn't able to buy this year, but it definitely deserves a spot on the list. The designs are aesthetically pleasing and just lovely to own. The quotes she puts on the bookmarks can make any fangirl/fanboy giddy. Too many feels for that reference. Spot on!
Rachel's wishing for…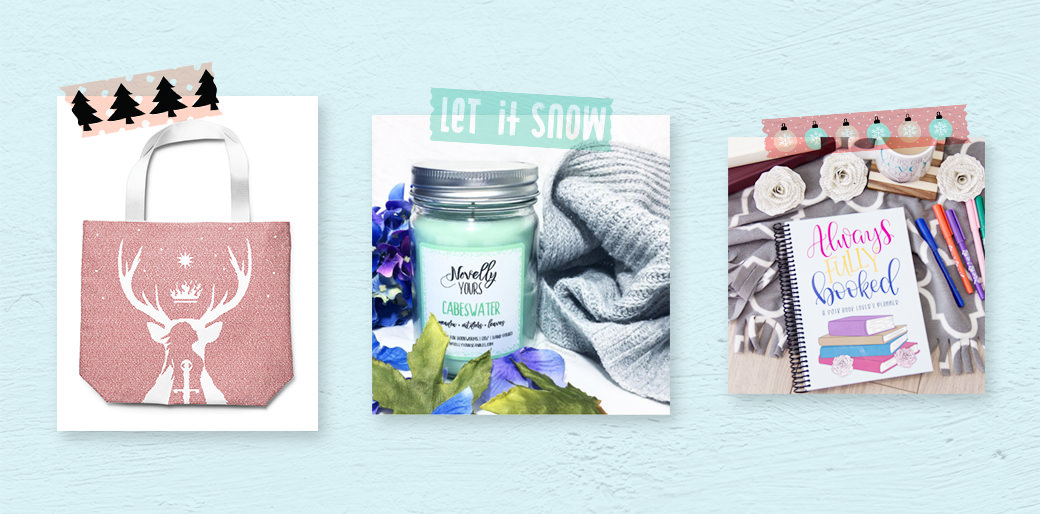 Pretty much anything from Litograph is on my wishlist as a book lover. However, I think this Thorne of Glass bag is absolutely amazing!
I'm not a huge candle person, but I absolutely adore ones that are inspired by books. This one inspired by The Raven Boys seems so lovely. All of the other candles are awesome as well.
Always Fully Booked – A 2018 Book Lover's Planner/Agenda
This planner that's absolutely perfect for bloggers and/or just book lovers is currently unavailable. But hopefully the Etsy shop will make more in the future. If not, the shop is still worth checking out in general due to the beautiful bookmarks and other great items.
Hazel's wishing for…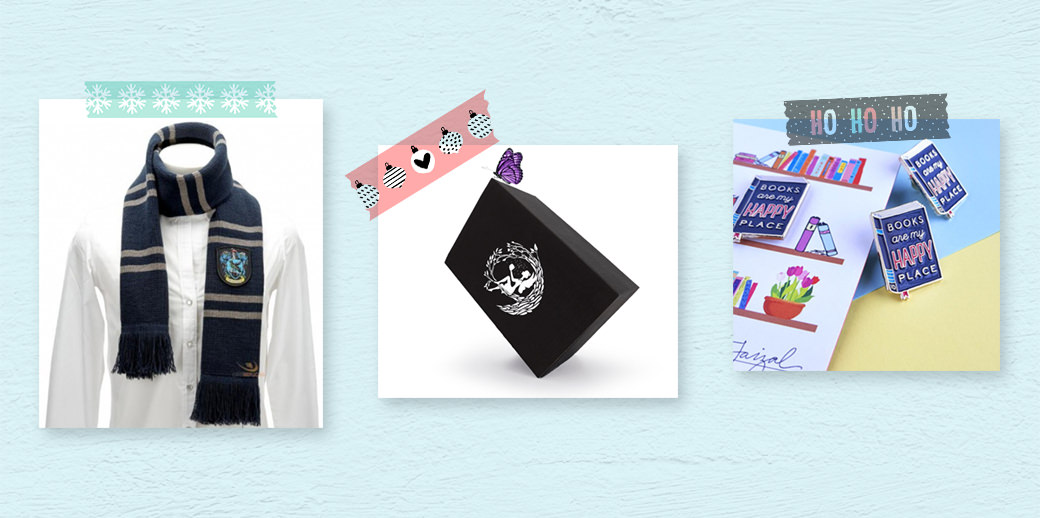 I'm actually a Ravenpuff– personality wise I'm 30% Ravenclaw/70% Hufflepuff– but because blue is MY color, I'm going with Ravenclaw things for merch. Usually, a time turner is at the top of my Harry Potter wishlist, but since I already have one, I really want a Ravenclaw scarf because I plan to travel to all the cold places (because the Philippines is hot af).
I've yet to ever receive a book box. I never have the budget for it, which is so sad, because receiving a book box must be such a fun experience. If I had to pick one book box out of the many options out there, I'd love to receive Fairy Loot. We have an interview with them on the first issue of Stay Bookish Zine so I know they put amazing stuff in their box.
I love everything from Hafsah's shop and I want them all but I NEED these adorable pins. Aside from button pins, I've started to collect enamel pins and I plan to keep on collecting more, especially ones from Icey Designs.
What bookish things are on your Christmas wishlist?