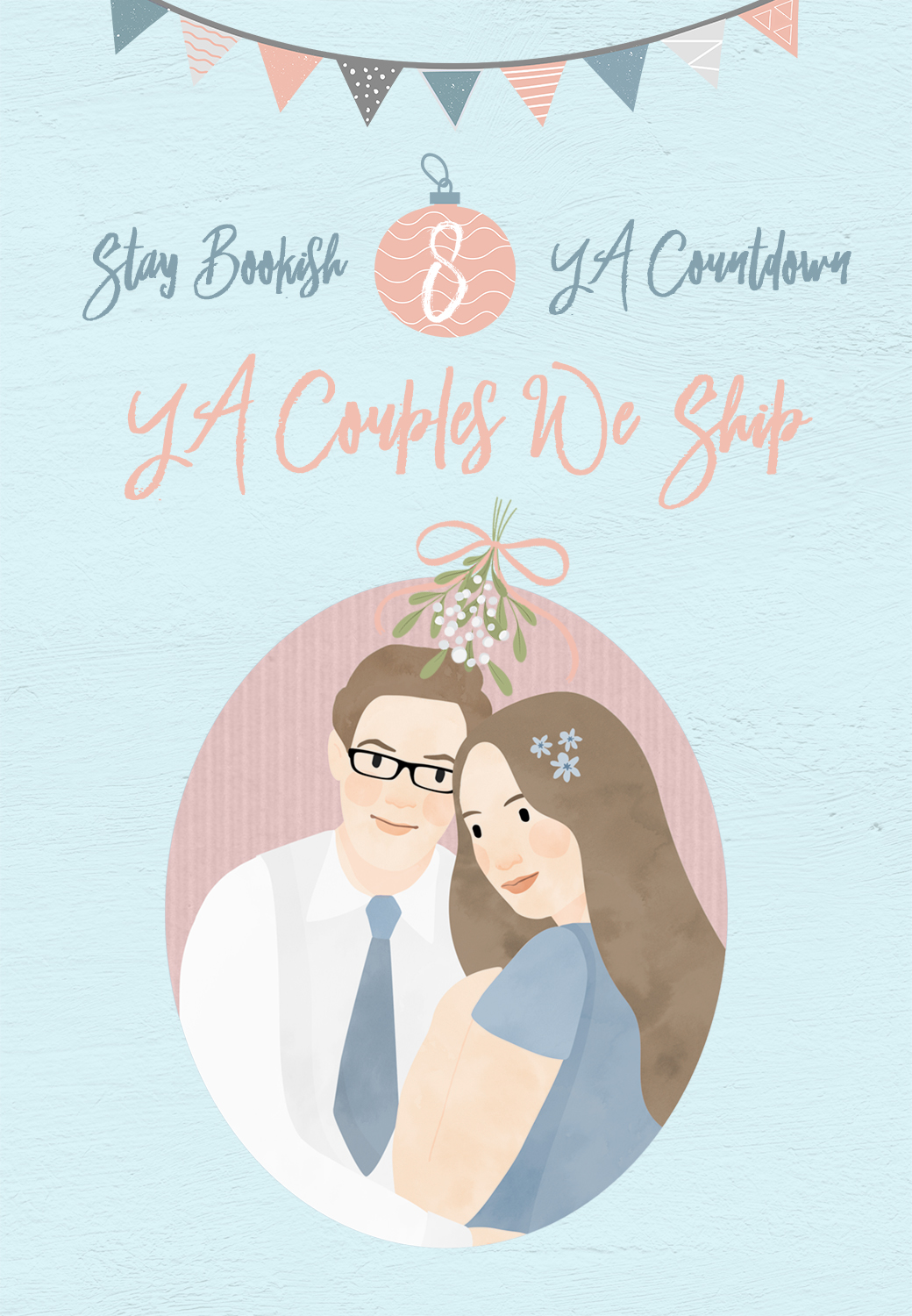 2017 was a great year for YA books, and also for those of us who live to ship YA characters and fangirl over OTPs. To count the eight days left til the last day of December, we've got eight YA couples who got us twitterpated this year.
Hazel fell in love with…
Molly & Reid || The Upside of Unrequited
Out of twenty-seven crushes, Reid of the Sneakers, Reid of the Cookie Dough Obsession, Reid of the Year-Round Mini Egg Relevance, is The One for Molly. Not only do they have the same sense of humor, but the way Reid makes Molly feel beautiful and the way Molly adores Reid and his dorkiness is why they're so perfect for each other.
Mateo & Rufus || They Both Die at the End
Love love love how their relationship starts out as such a genuine friendship. I think these boys complemented each other so well despite their different personalities and just watching their bond grow deeper was so lovely. And then, of course, the title had to come true. But whatever, I love and ship Adam Silvera's boys.
Henry & Rachel || Words In Deep Blue
What I love about Henry and Rachel is their amazing banter. But also, they just have this natural connection that as a reader just makes you root for them to be together. I love the way they open up to each other and know each other so well, even though they were apart for a few years. Also, much of their love story pretty much revolves around a bookstore, so that's extra swoon.
Lynet & Nadia || Girls Made of Snow and Glass
I've been dying for an F/F ship in a fantasy novel and Lynet and Nadia made my dreams come true. Their chemistry was undeniable from the start, in this case, was when Lynet literally fell for Nadia from a tree.
Kaz & Inej || Six of Crows series
I know neither Six of Crows and Crooked Kingdom were released this 2017 but I read both books this year so it counts okay???? I pretty much love all the ships in the series but I'm obsessed with Kaz and Inej.
Rachel's OTPs for 2017 are…
Chris & Starr || The Hate U Give
Although the romance wasn't a HUGE part of the plot, it was still a pretty great plot nonetheless. I absolutely adored how the two bonded over a mutual love of the show Fresh Prince. They were both such wonderful characters on their own, but together they were even better, if that's even possible.
Monty & Percy || Gentleman's Guide to Vice and Virtue
These two basically destroyed me. The chemistry was very obvious from early on in the story, but the two just continually fought it. For a majority of the book, I kept practically yelling at the book, desperately wanting them to finally freaking kiss. The tension was ridiculously real to say the least. I loved that it was built on friendship first, then gradually became something more.
Bailey & Porter || Alex, Approximately
I loved the chemistry between these two that was evident from page one. There was a bit of a love/hate relationship going on, which is a trope that I love seeing. One of the main reasons why I ship these two so much is due to the banter that goes down quite frequently. They are such a fun couple as a whole, and I love them a whole lot!
Who are your favorite YA couples?