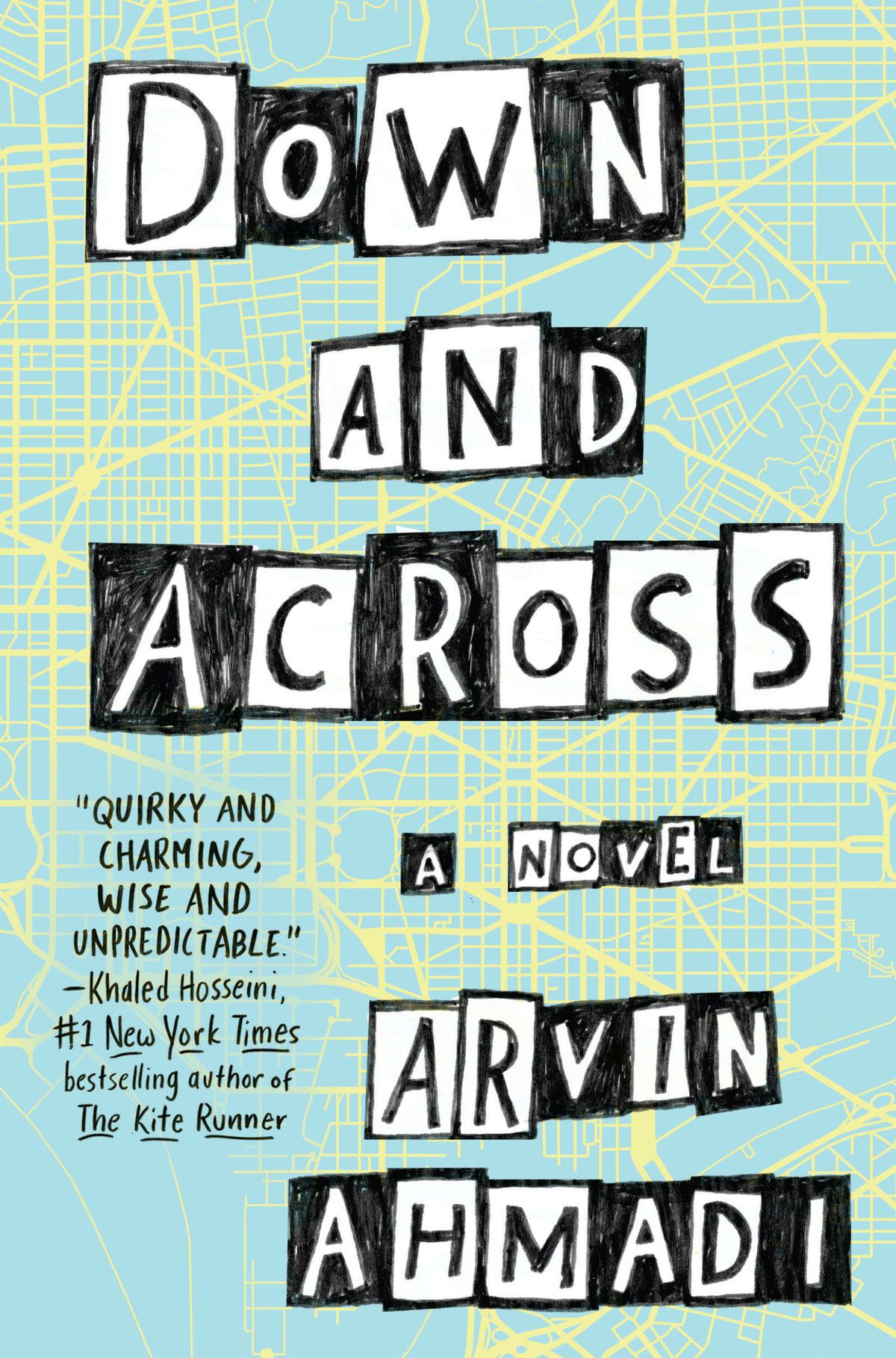 Down and Across

by Arvin Ahmadi

Published by Viking Books for Young Readers on February 6th 2018

ARC from Blog Tour

336 pages

Purchase on

Fully Booked
Synopsis
Scott Ferdowsi has a track record of quitting. Writing the Great American Novel? Three chapters. His summer internship? One week. His best friends know exactly what they want to do with the rest of their lives, but Scott can hardly commit to a breakfast cereal, let alone a passion.

With college applications looming, Scott's parents pressure him to get serious and settle on a career path like engineering or medicine. Desperate for help, he sneaks off to Washington, DC, to seek guidance from a famous professor who specializes in grit, the psychology of success.

He never expects an adventure to unfold out of what was supposed to be a one-day visit. But that's what Scott gets when he meets Fiora Buchanan, a ballsy college student whose life ambition is to write crossword puzzles. When the bicycle she lends him gets Scott into a high-speed chase, he knows he's in for the ride of his life. Soon, Scott finds himself sneaking into bars, attempting to pick up girls at the National Zoo, and even giving the crossword thing a try--all while opening his eyes to fundamental truths about who he is and who he wants to be.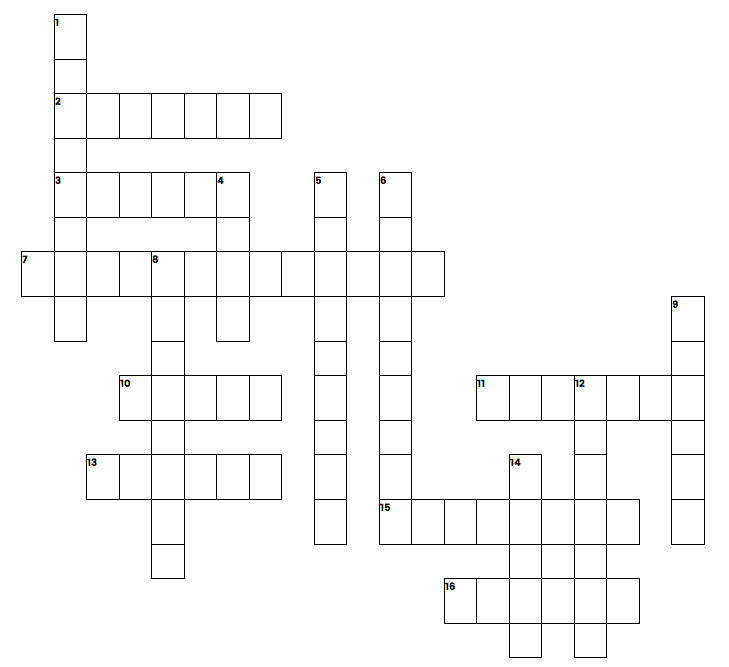 Crossword Clues
Note: All bold words with an asterisk* is a synonym of the corresponding word in the puzzle.
"These days it feels like every step I take is setting me up for the rest of my life."
Across
2. Down and Across is wonderful* and I absolutely enjoyed the story and characters!
3. It's surprising how Ahmadi's words just jump at you and tug at your heartstrings. But gosh, Scott's search for true grit was so inspiring*. And his Dad's reaction to Scott running away? So touching*, I almost cried.
"Our lives aren't so different from a crossword puzzle, sure. But the thing about life is we don't get to draw the grid; we take the rows and columns that we're given. Our bodies, parents, mental issues, all that. What we do get to do is fill the cells… I can live with my downs and acrosses; I accept the larger truths of my life. But I don't take the cells so seriously."
7. I honestly was uncertain* where the plot was going and what events would happen next but I was too engaged in Scott's life to care. I actually found the story quite fast-paced or maybe that was just because I devoured it so easily.
10. The comical* banter between Scott, Fiora, and Trent was precious. Their dynamics were so energetic and entertaining.
11. Down and Across has a Persian/Muslim MC as well as a variety* of Christian, gay, and depressed/anxious characters.
13. I loved how vivid each character was and how each of them had their own idiosyncrasies*
"Failure isn't permanent. Grit is the ability to learn and fail and learn some more. That ability is fluid, not fixed. You have the power to change."
15. Down and Across is a meaningful* story, fluent* in expressing universal feelings and emotion.
16. The characters are incredibly genuine* and for real flawed. No one was pretentious, except maybe Jeanette and Benji, though they were bona fide jerks. Scott and Fiora just didn't see that immediately.
"You're obsessed with tomorrow, when the only shit you have control over is today, right now."
Down
1. Oh my god, Scott Ferdowsi's voice was so delightful* and I loved it so much.
4. I loved the spirit* of the book and admired Scott's tenacity* and perseverance* as he convinced Professor Mallard to show him the secret to success in life.
5. At first, I worried about Fiora's portrayal as spontaneous and adventurous but I shouldn't have because Down and Across' characters are really well grounded* and unromanticized. In fact, Down and Across doesn't have a big epic love story. Just an epic journey.
"No one fully understands the universe. It's incomplete. But we care about it anyway. We have to persist."
6. It was so easy to connect* with the need to escape from parental and career pressure.
8. Ahmadi's electrifying* voice is perfect for YA. His debut novel is refreshing and splendid and gosh, I can't wait* to read more from him!
9. Filled with smart* characters who exude sparkling energy and wit, Down and Across is a profoundly fantastic debut.
"Two steps forward, one back. Five forward, twelve back. Left, right, diagonal, down, across, and right back around the block. We're all just trying to keep moving. Sometimes we know where we're going and sometimes we get lost. But as long as we move, we grow."
12. The way Scott's story tackles life and growth is incredibly sincere* and full of heart.
14. I was grinning so hard as I kept on reading. I loved reading about Scott's adventures in DC. Most of his interactions and observations were totally hilarious* and I laughed a lot!
Answer Key
View Spoiler »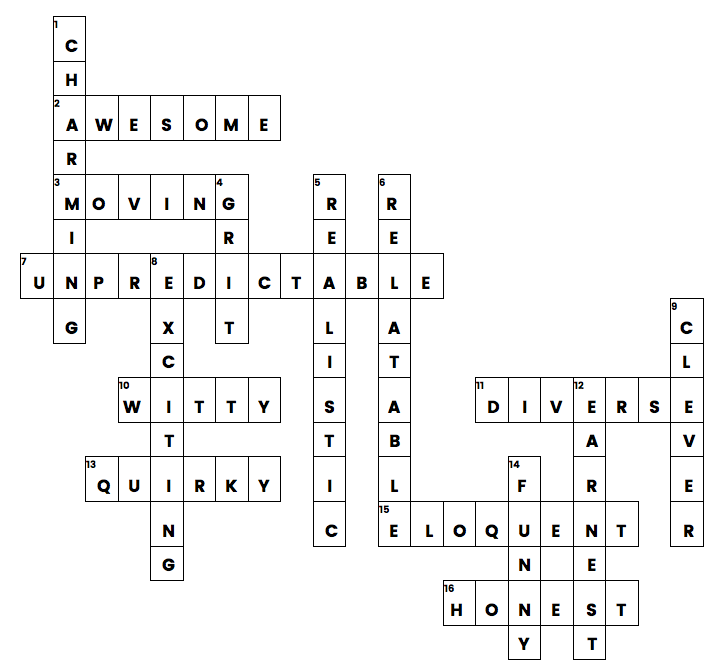 « Hide Spoiler
Have you added Down and Across on your TBR yet?