Hello, lovely bookish people! Today, we have a Story Soundtrack from Susane Colasanti, whose YA Contemporary novel, Now And Forever, was just released! Hope y'all enjoy her playlist!
The Story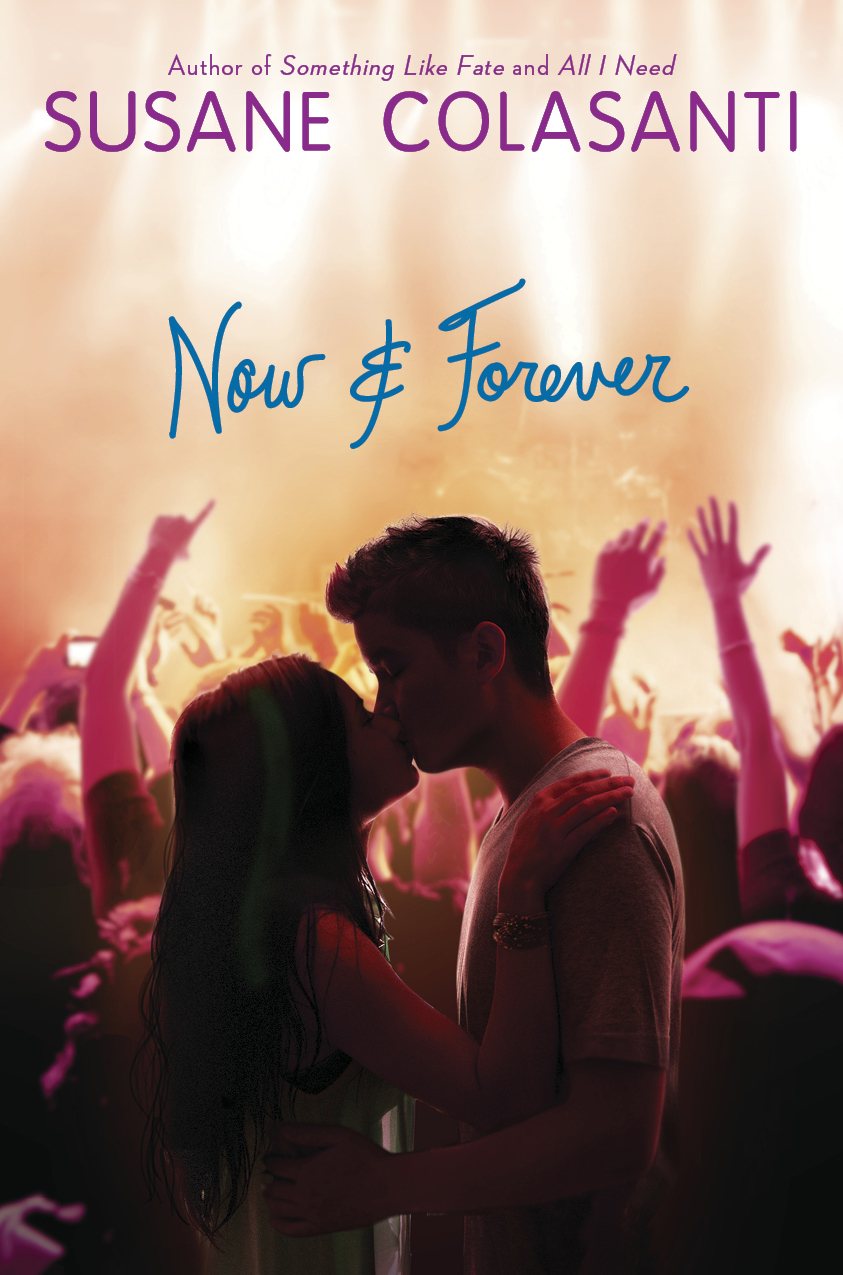 Heart of the matter
When Sterling's boyfriend, Ethan Cross, becomes the world's biggest rock star, Sterling is thrown head-first into the glam world of celebrity. But as Ethan's star begins to rise, he has less and less time for Sterling, and their separation begins to expose the flaws in their relationship. How does Sterling balance her own dreams when she's living the one so many girls want—to be the girlfriend of the most wanted boy in the world?
Moment of truth
"Ethan rushes back out onstage. The crowd goes ballistic. I get a flash of missing him already. Like he's already gone."
Watch the Now and Forever's book trailer!
The Soundtrack
[8tracks url="http://8tracks.com/hazelstaybookish/now-and-forever" width="400″ height="400″ ]
i. "Everything" by Lifehouse
You're all I want
You're all I need
You're everything, everything
How could it be any better than this?
"Everything" by Lifehouse is the song Sterling sends to Ethan in the first chapter of Now and Forever. She's had that song on repeat every since the day Ethan first asked her out. To Sterling, "Everything" is Ethan's theme song. It sounds like him. It feels like him. She loves losing herself in the sound of him. Sterling is so deep in the love haze she can't remember what she used to think about before Ethan.
ii. "An Alright Start" by Sigur Ros
This is totally different
We lived in a different world
Where we were never invisible
Ethan responds to "Everything" by playing "An Alright Start" for Sterling. Sigur Ros is an Icelandic group with an ambient, post-rock sound. Ethan tells Sterling that their music is beautiful, just like her. "I don't have the words to tell you how I feel about you," he says. "So I found a song in another language to do it for me." "An Alright Start" is about two people falling in love. They spend the day together just walking around downtown and and enjoying being in their own world where they understand each other better than anyone ever has before.
iii. "Bright Lights" by 30 Seconds To Mars
I've been dreaming of things yet to come
Living learning watching burning
Eyes on the sun
Ethan Cross has the most hardcore fangirls in the world. They worship him as the god of their musical religion. The sound of "Bright Lights" captures the thrilling rush of musician worship. It speaks to every single one of us with big dreams that will never die. Ethan Cross always knew he was destined for insane fame. His laser focus burns brighter than ever.
iv. "Happy" by Pharrell Williams
Clap along if you feel like a room without a roof.
"Happy" captures the pure elation Sterling feels the first time she hears one of Ethan's songs on the radio. That moment where you realize one of your biggest dreams just came true.
v. "Mirrors" by Justin Timberlake
You reflect me, I love that about you
And if I could, I would look at you all the time
This is how Ethan and Sterling feel about each other at the beginning of Now and Forever. Sterling can't imagine that ever changing. Ethan promises her it never will.
vi. "In Your Eyes" by Peter Gabriel
I want to touch the light, the heat I see in your eyes
The first sentence of Now and Forever says it all: "When I open my front door, Ethan is holding his phone over his head playing 'In Your Eyes.'"
vii. "Don't Stop 'Till You Get Enough" by Michael Jackson
This is love power
One of Ethan's main musical influences was Michael Jackson. This is one of those MJ songs that encapsulates everything found in an Ethan Cross song: ubiquitous appeal, classic endurance, and an infectious beat that forces you to move.
viii. "Set Fire to the Rain" by Adele
But there's a side to you that I never knew, never knew
All the things you'd say, they were never true, never true
Even now when we're already over, I can't help myself from looking for you
We all know "Set Fire to the Rain" is the ultimate breakup song. When Sterling's world is shattered, she questions everything Ethan ever told her. Every promise he made, every passionate whisper in the dark. No matter how many times Sterling hears these lyrics, they resonate so strongly she can barely breathe.
That was a lovely mix of songs- thanks for sharing, Susane! Book nerds, if you enjoyed listening to this story soundtrack like I did, you definitely should add Now and Forever to your to-read shelves!
Want a chance to win NOW AND FOREVER? Enter the giveaway below:
About The Author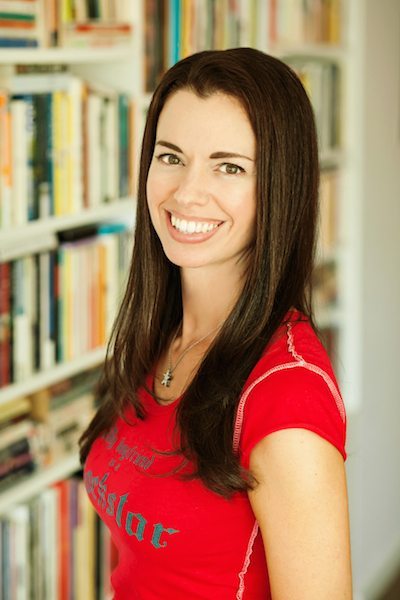 Teens are my people. My purpose in life is to reach out to teens and help them feel less alone. I was bullied all through junior high and high school for being an outsider. I know how it is to feel like you are entirely alone in the world. That's a feeling I want to do everything I can to prevent anyone else from experiencing. Before I became a full-time author in 2007, I was a high school science teacher for 10 years. Now as an author, I'm able to reach many more teens with my books. I wasn't sure if I'd be able to have my ultimate dream job and still survive in New York City. But I am all about dreaming big and turning those dreams into reality. As long as you follow your heart, you'll end up right where you belong. And that's the ultimate destination.
Favourite stories: Laurie Halse Anderson, Blake Nelson, Jennifer E. Smith, E. Lockhart, Madeleine George
Favourite soundtracks: John Mayer, Death Cab for Cutie, The Cure, Paul Simon, R.E.M.
Find Susane on her Website / Blog / Twitter / Facebook / Tumblr / Youtube!