Hi y'all! Guess who I'm chatting with on the blog today? Kristin Rae! I'll be interviewing her- slam book style! If you wanna get to know more about Kristin and her book, Wish You Were Italian, read on! 
The Author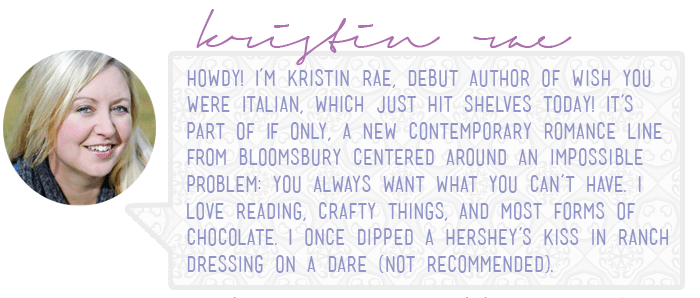 Writer loves
Romantic comedy movie: Hmmm I like so many! But I could watch While You Were Sleeping over and over. I find it hilarious and endearing. The Wedding Planner is also up there on my list of movies I can watch again and again.
Gelato flavor: Probably mint. I love the way the flavor itself is cooling to the mouth, if that makes sense haha.
Love song: It's not the typical love song in the way you'd think, but I'm hopelessly attached to "Your Love is a Song" by Switchfoot. Everything about it sinks into my soul: the melody, the lyrics, the electric guitar riffs, the rawness of the vocals.
Fill in the blanks
When I'm not writing, I'm usually…  marathoning something on Netflix or reading.
I usually get my novel ideas from…  potential book titles that pop into my head. I know, I'm backwards.
The hardest thing about writing is…  figuring out where to start chapter one.
The Book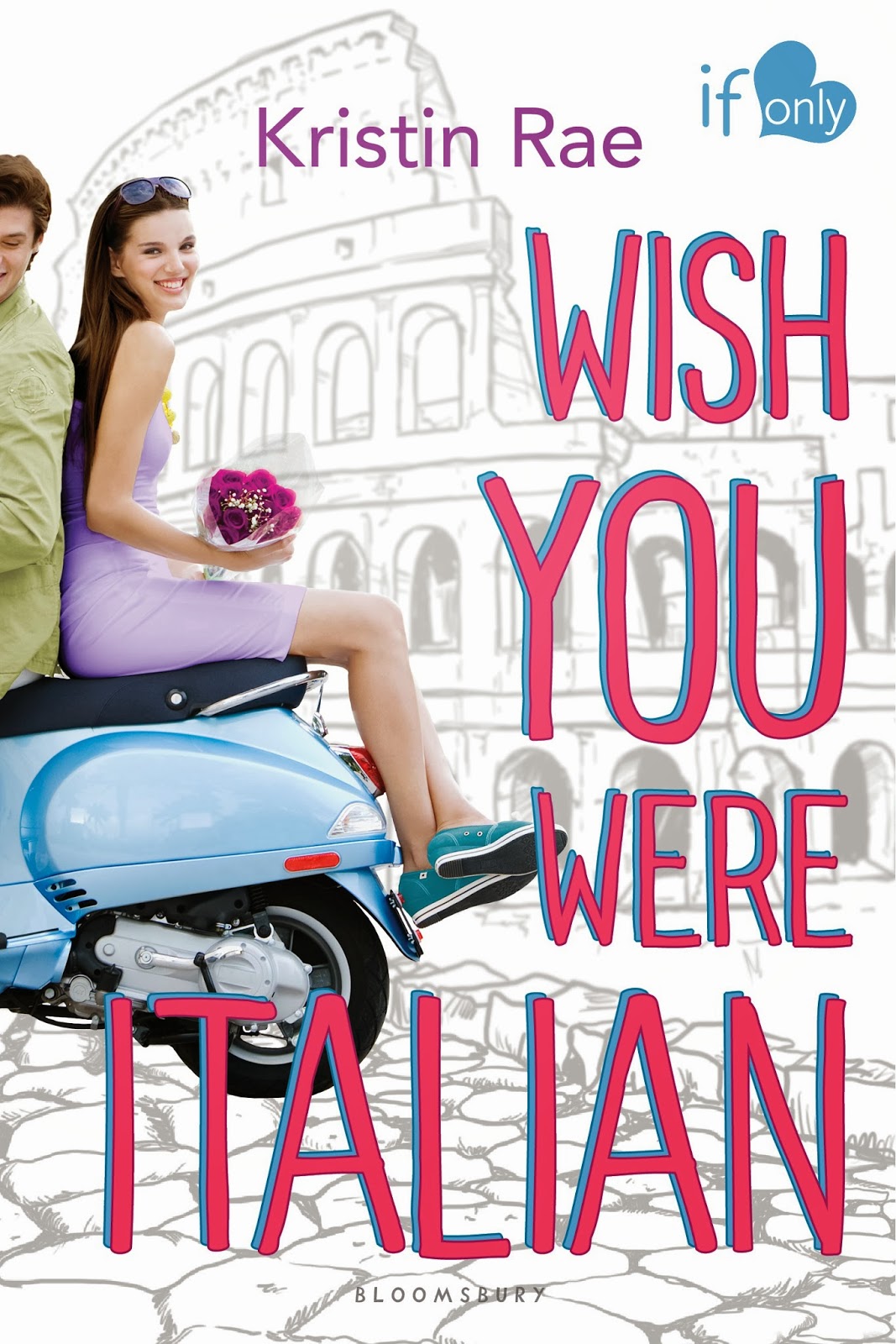 Wish You Were Italian focuses on Pippa, who's traveling around Italy. What can we expect from her character?
A normally cautious teen breaking out of her comfort zone in many ways and embarking on a once in a lifetime journey across Italy with new friends. And of course there are cute boys that make her heart flutter, and we get to see how she deals with the FEELINGS!
I am so psyched to see more of Italy through Pippa's adventures. Which places should we look forward to reading about and why did you choose these Italian settings?
I started writing ITALIAN with the intention of taking Pippa on the same route through Italy that I took, starting in Rome, Florence, then Cinque Terre. But as the story progressed, I skipped Florence (the one place Pippa was actually supposed to go!), and added places I didn't get to go but long to: Pompeii, Positano, and the island of Capri.
Your book sounds incredibly fun to read! Without giving too much away, which part of Wish You Were Italian was the most fun for you to write?
I think working on the setting in general was a blast. I got to look back through all my Italy photos and relive my own Italian experience in the name of research! I also really poured myself into the more emotional scenes of my character, and I found that I loved tapping into what exactly makes her tick.
We at Stay Bookish heart romances! What can you say is special about the main character's love interest? And do tell- how much swoon are we in for?
ALL THE SWOON! I get bored when I read a book without a romance element, so I gave Pippa two boys to sort out feelings for. I know, a love triangle. Roll your eyes if you want, but I worked hard to make it different from the norm. We've got a sweet American with crazy curly hair, and a local Italian hunk with broken English. Decisions, decisions!
Dedication
That was a fun interview- thanks, Kristin! We couldn't be more excited to read your book while eating mint gelato! Book nerds, don't forget to add Wish You Were Italian to your to-read shelves! Or you know, go buy a copy since it's out today! If you wish to get updates from Kristin, you can follow her on Twitter, Facebook, and Goodreads!
Want a chance to win WISH YOU WERE ITALIAN? Enter the giveaway below: