Hello, book nerds! I'm so excited for today's post! If you read my review way back, you probably know that I loved Bethany Crandell's Summer On The Short Bus. So it's kinda awesome that I get to share something exclusive: a deleted scene from the book! I'll let Bethany tell you all about it!
Summer On The Short Bus by Bethany Crandell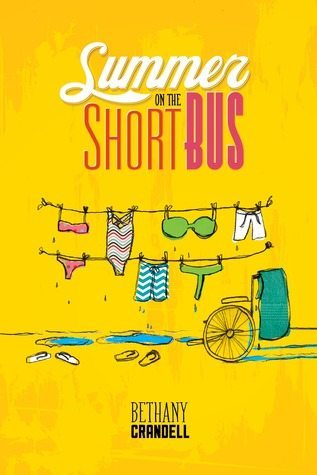 Hi, my name is Bethany and I'm a liar.
I lie about all kinds of stuff: My age, my weight, how fast I was driving officer, who I text voted for on last night's episode of The Voice, but one thing I refuse to lie about is the pain involved when your editor cuts one of your favorite scenes.
It's a deep hurt, guys. The kind that stings every time you think about it. The kind that makes your head throb with frustration. The kind that makes you ugly cry.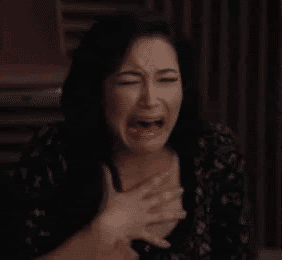 The thing is, scene cuts are an integral part of the editorial process because they can often help your book keep moving at a quick pace, something we authors often overlook while writing.
Yes, it's a painful pill to swallow–saying adios to one of your favorite creations is never easy–but with the help of awesome bloggers like Hazel, our favorite scenes can still get a little of the face time they deserve.
So, without further ado, I'd like to share one of the scenes that didn't make the final version of SUMMER ON THE SHORT BUS.
Here's the set up without (hopefully) too many spoilers:
Quinn, the Zac Efron doppelganger/resident hawtie, has just unveiled the details of a covert mission to Cricket, our bitchy protag, who is searching for some valuable information. I adore this scene because it provides a nice snapshot of the dynamic behind Quinn and Cricket's relationship. It also shows Cricket in a different light–turns out there are some cool hiding under all that bitch. Heh.
"Feel better now?" 
Within seconds of Rainbow and Pete's departure for the meeting, Quinn takes up residence in the empty seat beside me. Claire must have broken a speed-eating world record tonight.
"I guess," I say, poking the apricot chicken with my fork. It's too bad I don't have more of an appetite—tonight's dinner looks pretty tasty. "I'm just really amped up about this whole thing. What if she catches us?"
"She's not going to catch us," he says calmly. "Aidan's got eagle eyes. The second he sees a cloud of dust heading down the road, he'll knock on the door and we'll get out. Besides, we're going to be in and out in thirty minutes, right? By the time they get back we'll already be down at the lake covered in a whole new layer of mosquito bites. I promise you, it's going to be fine."
Whether it's the way his long, dark lashes shade his eyes like a palm over tropical waters, or the fact that I'm light-headed from an afternoon of too much laughing and not enough food, I find myself ignoring that little voice inside my head that's telling me not to do this. I end up smiling at him like the pathetic, love-struck fool I am. 
"Okay," I say, stabbing a piece of chicken. "But if she catches us, you're going down with me. I'm not going to jail alone."
"Duh," he says, stealing an asparagus spear from my plate. "You know I think you're pretty and all, but not even you can pull off an orange jumpsuit. Besides," he says, munching away behind a grin. "I don't believe in hitting women. I have a feeling there'd be some big-boned gal who wouldn't take no for an answer when she asked if you'd like to meet her for a smoke after roll call. My morals alone wouldn't let me intervene."
"So you're just going to let some big ole lesbo have her way with me then?"
"Of course not," he shakes his head, helping himself to my neglected French bread. "I just want you to know that I'm not willing to sacrifice my personal code of ethics to save your butt, so I won't let you be put into that situation to begin with."
I chew in silence, watching as he collects the creamy sauce left on my plate with the bread before popping it into his mouth. "Does your personal code of ethics include stealing all my food?"
"Among other things," he says, planting a kiss on my cheek.
I touch my hand to my face. Once again I'm blushing. "Are you sure you're not really Zac Efron?" I ask, mostly kidding. "For all I know, you're starring in some undercover, reality show about young celebrities who just want to live one summer of their lives like real people. I'm going to be really pissed if I'm just some extra you trick into falling in lov…"
  Oh God! I cover my big, fat, stupid mouth with my hand. Please, God, tell me I didn't just say that! 
An eternity passes, and neither of us says a word. He's just staring at the table; his brows furrowed together, expression unreadable, while I am silently praying that he's suddenly gone deaf. 
"I swear I'm not Zac Efron," he finally says, facing me again. "But maybe I should pitch that idea to some network execs. I bet it would do pretty well." 
"Yeah," I say, still mortified, but eternally grateful for his response. "Hit up MTV, then it could be really trashy."
"True," he says. "Although I might run into those guys from Jersey Shore somewhere along the line. I'm not sure I could hang with Pauly D." 
I laugh along with him as relief covers my body like a warm blanket. If and when we ever discuss the "L" word, it's certainly not going to be twenty minutes before I commit my first felony.
UGH.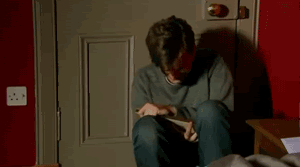 Yep, still hurts.
– Bethany
It must be so hard for authors when their favourite scene gets cut. Still, I'm so thankful to have had the chance to be able to share this on the blog! You rock, Bethany! Book nerds, if y'all enjoyed this deleted scene too, add Summer On The Short Bus to your to-read shelves or buy it already!
Want a chance to win SUMMER ON THE SHORT BUS? Enter the giveaway below:
Author Bio: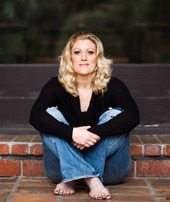 Bethany and her husband Terry live in San Diego with their two daughters and a chocolate Labrador who has no consideration for personal space. She writes Young Adult novels because the feelings that come with life's 'first' times are too good not to relive again and again. Bethany eats too much guacamole, thrives on tear-inducing laughter, and is still waiting for Jake Ryan to show up at her door.