First of all, this event would not have been possible without National Book Store, who just keeps granting Filipino bookworms' wishes by providing us with such fantastic book signings. Thank you, truly, National Book Store!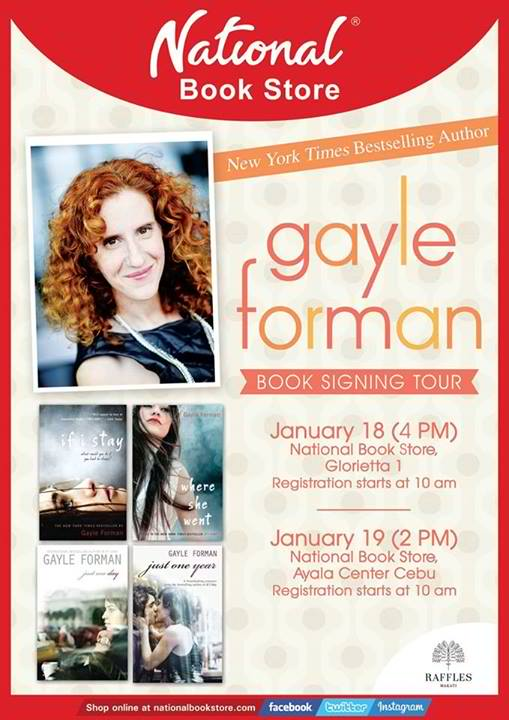 ALL THE FEELS! No other words can sum up how amazing yesterday's event was! So much fun and so much bookish love all around! Now let me tell you all about it:
Yesterday, January 18th 2014, Gayle Forman was set to do a book signing event in Manila, specifically in National Book Store Glorietta. While registration time was 10 am, very eager Gayle Forman fans, including myself, lined up for queue an hour before. We are enthusiastic like that, thank you very much. Registration was crazy! Roughly about 500 fans came to see Gayle!
After registering for the public signing, most of us Filipino book bloggers headed to Powerbooks for the Bloggers Forum with Gayle. I was lucky enough to have been a part of it. So grateful to Kazhy for inviting me along!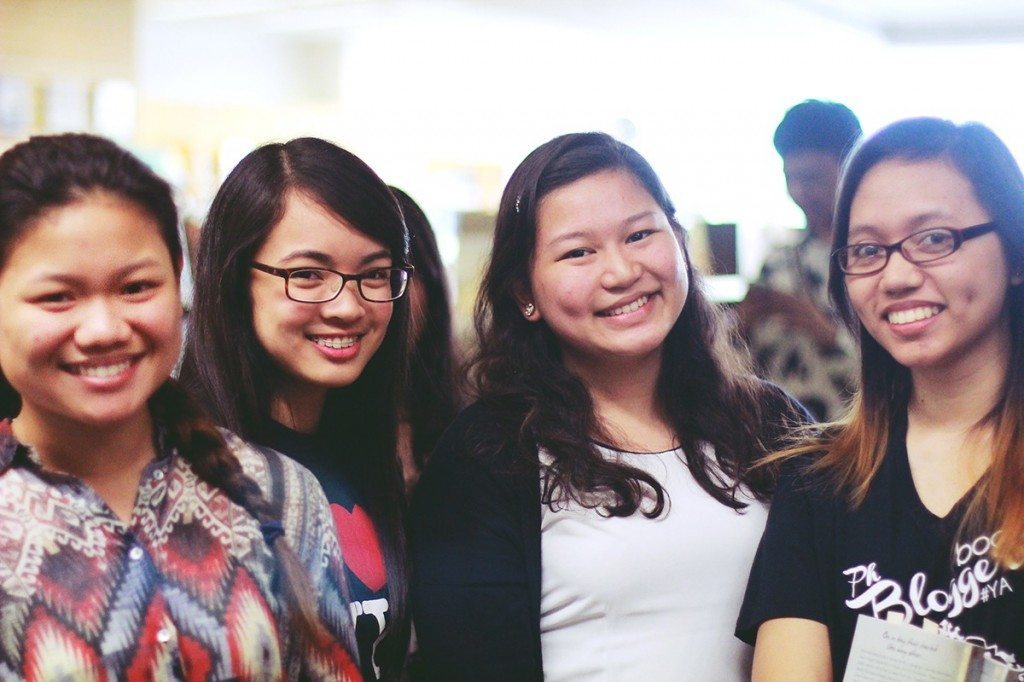 Kayla of The Bookish Owl, Sab of Sab The Book Eater, Dianne of Oops I Read A Book Again, Kazhy of My Library In The Making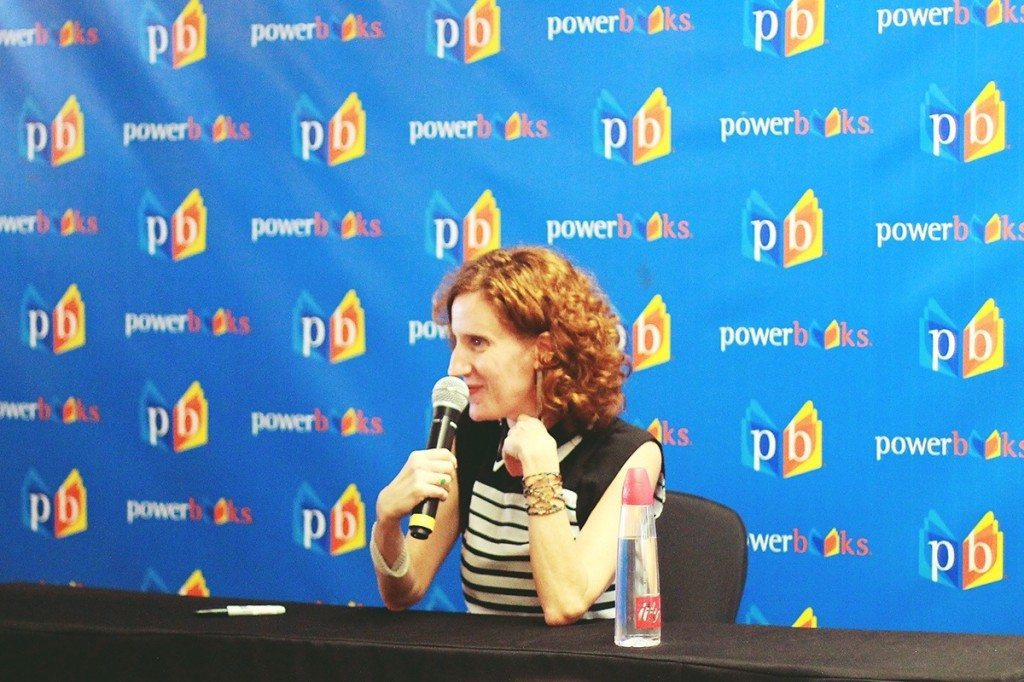 Gayle on the 'hot seat'
The bloggers forum was a chance to ask Gayle each of our questions! I learned so much- Gayle told so many stories and she was so excited to give juicy details! Here are some additional tidbits (discovered from the forum and from the signing) about Gayle and her books:
Gayle is not a musician but is often mistaken as one. She is however a huge music fan.
Gayle stayed to Amsterdam when she was younger. Apparently a Dutch guy broke her heart then and she had her revenge through Willem. (Funny, isn't she?)
She's terrible at French.
Her husband Nick was a musician and was a slight inspiration for Adam.
Gayle likes reading and writing Contemporary. Gayle wants to stick to the genre: "I kind of think our world is so interesting already, there's just so much that goes on that I find fascinating. I don't want to leave it."
I Was Here, Gayle's next book coming out Winter 2015, deals with suicide and depression.
My own question for Gayle was this: If you were to pick a favorite from any of Adam's songs, which one would it be and why?
"I like Bridge best. Second is Hush. Originally when I wrote the song (Bridge), I only wrote a line or two.. I just wanted to show how devastated and angry Adam had been after the break-up.. And then Hush was the one where he's so tired… At that one I just felt so tender for Adam and I just wanted somebody just to take care of him."

– Gayle Forman
You crossed the water, left me ashore
It killed me enough, but you wanted more
You blew up the bridge, a mad terrorist
Waved from your side, through me a kiss
I started to follow but realized too late
There was nothing but air underneath my feet
– from"Bridge" on the Collateral Damage album (Where She Went)
Someone wake me when it's over
When the evening silence softens golden
Just lay me on a bed of clover
Oh, I need help with this burden
– from"Hush" on the Collateral Damage album (Where She Went)
And then she asked us if we wanted to take care of Adam and volunteer for the job (yeses all around) and said "Team Adam all the way." <3 Love this sweet sweet author. Another fun thing about Gayle, she kept singing 'Do you want to build a snowman?' (yes, that song from Frozen) and it was way too cute. After the round of Q&As, we were able to take pictures with Gayle and get her to sign our books. Gayle also encouraged all of us to make silly faces and poses with her.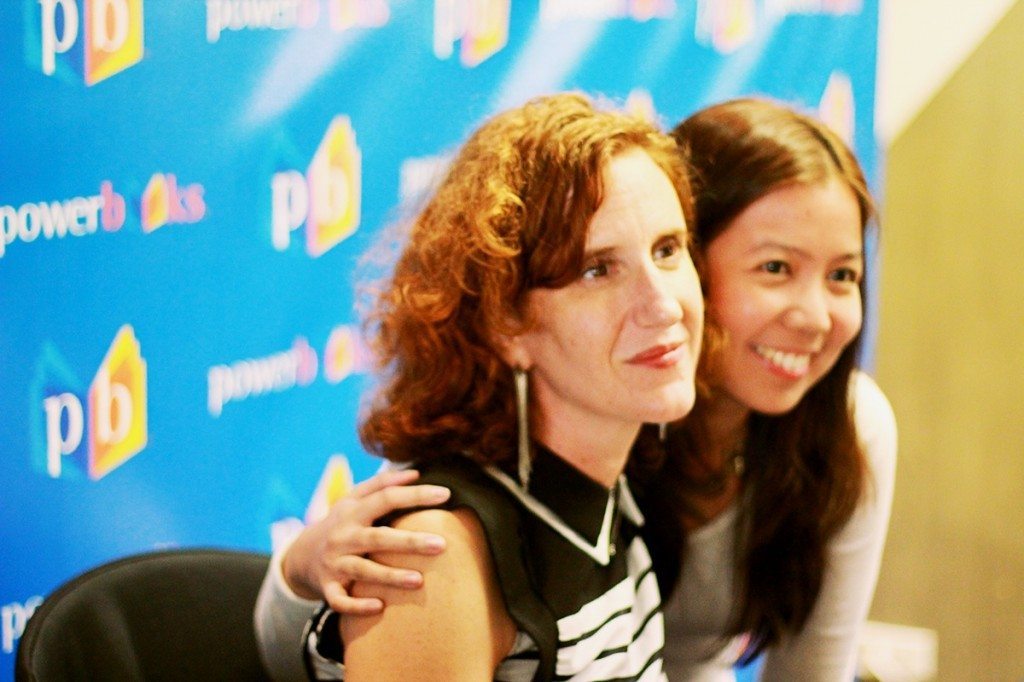 Gayle and Jesselle of The Life Long Bookworm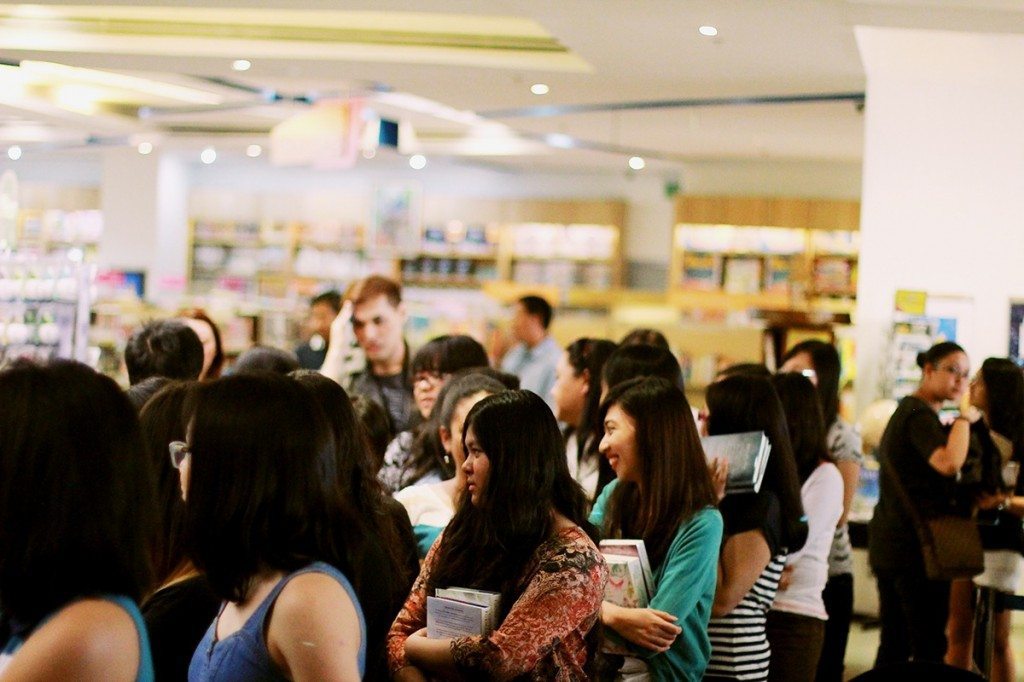 Bloggers at the forum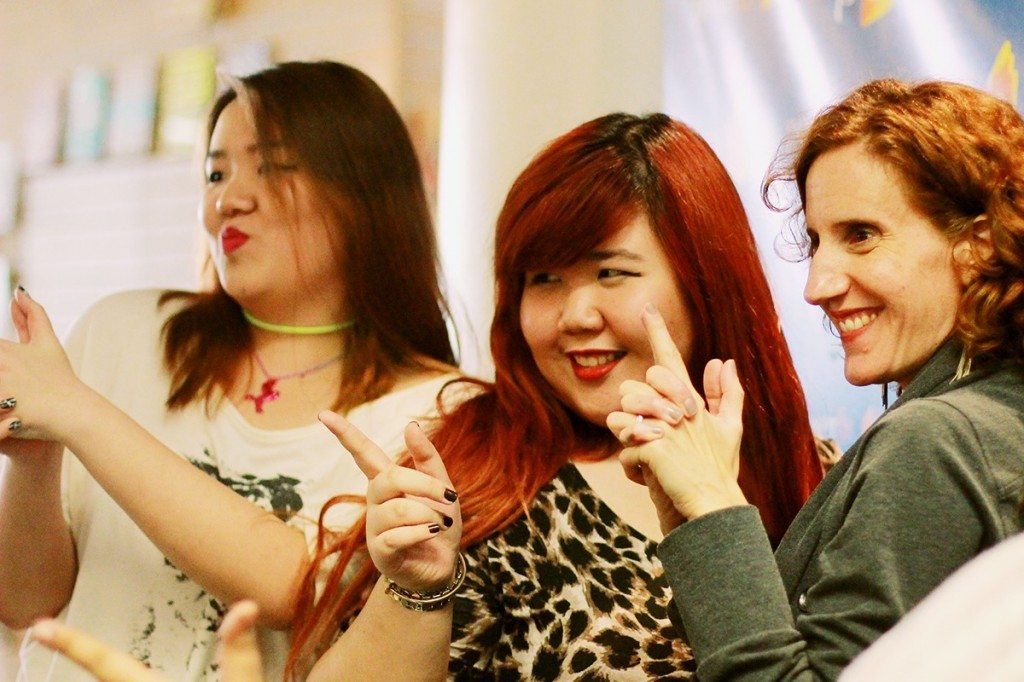 Gayle with Nicole and Michelle of The Twins Read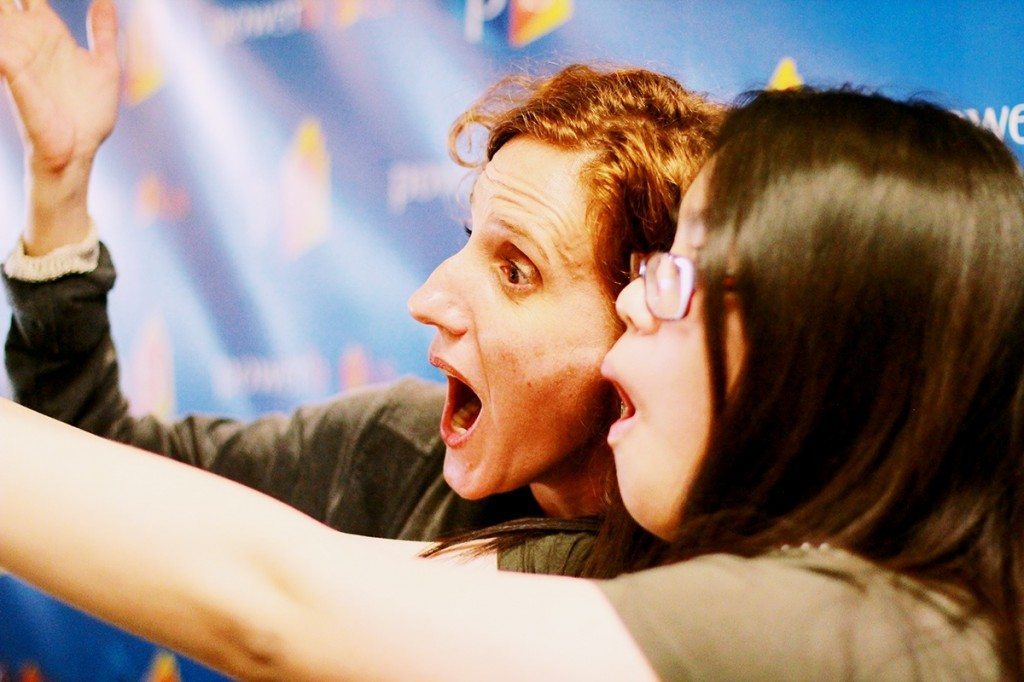 Louisse of The Soul Sisters doing a silly selfie with Gayle
After the forum, we headed back to NBS Glorietta for the signing. The area was crazy crowded but the buzzing anticipation was marvelous! Then Gayle came in with her rockstar entrance and the crowd went Wilde– I mean wild- laughing and clapping and just totally happy that Gayle was there. After an interview and another round of questions, Gayle was ready to sign books for the public.
Mega-Rock Star author, Gayle Forman

Gayle Forman and I *cries because dream come true*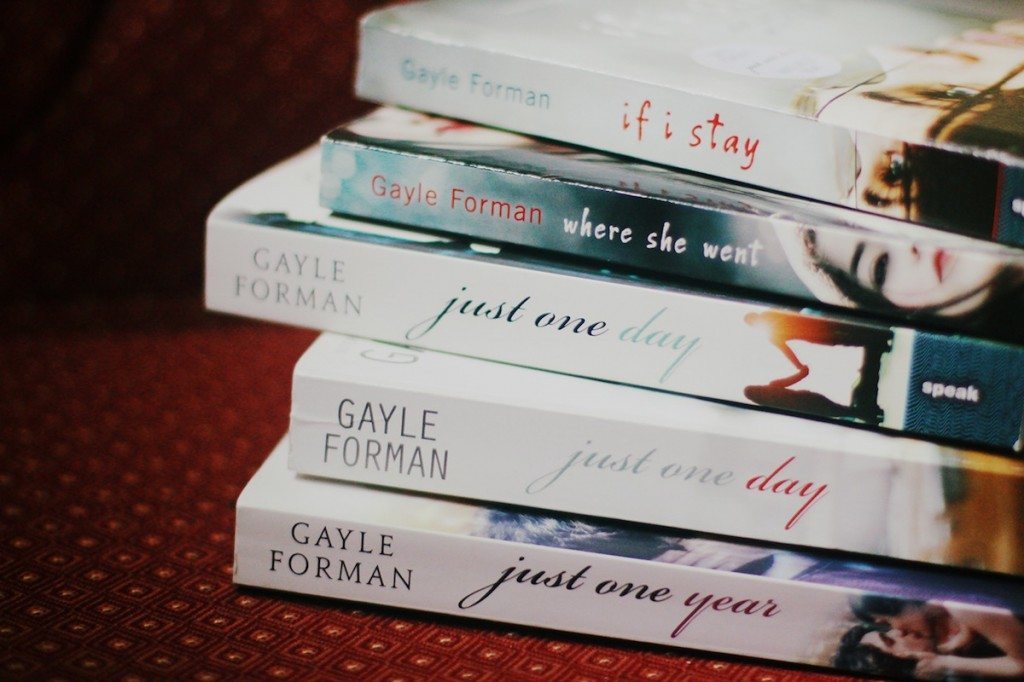 Signed books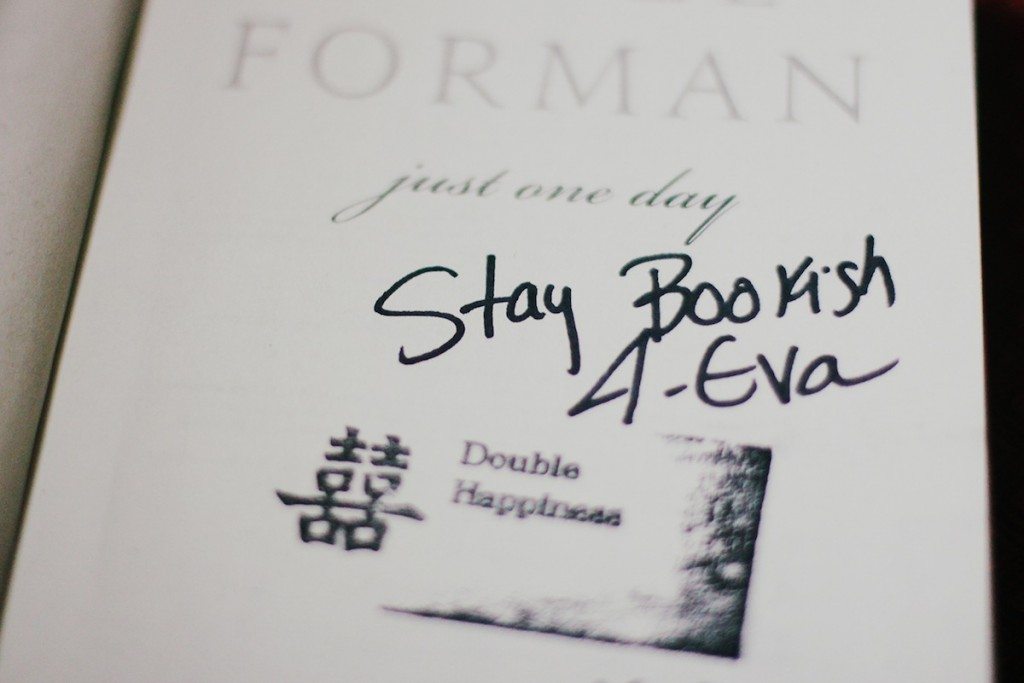 Asked Gayle to sign my book with my blog's name and she did!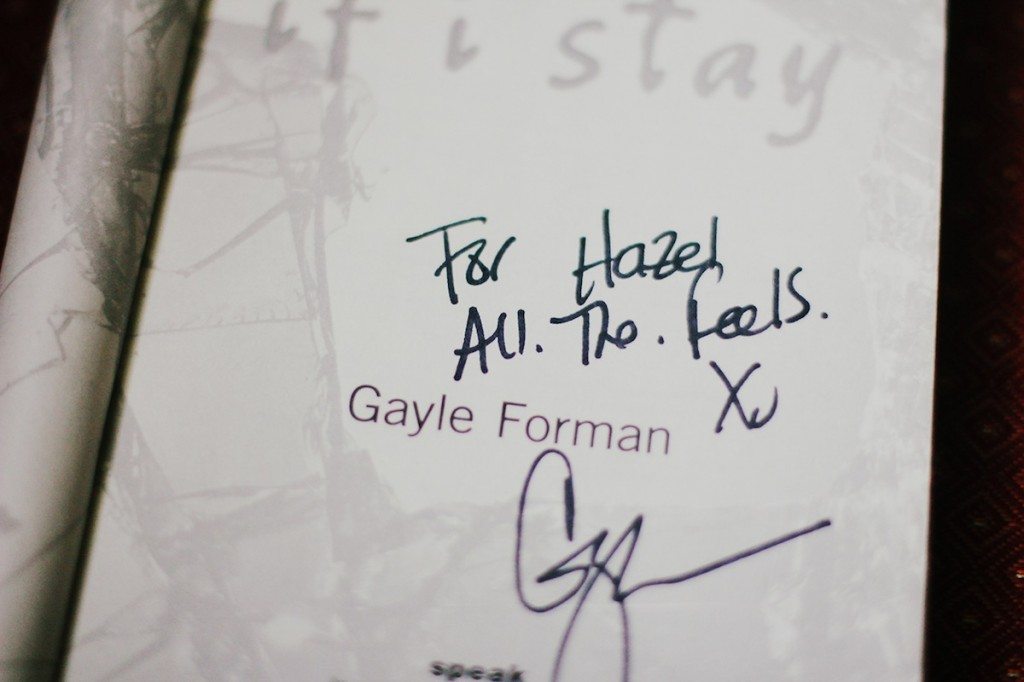 ALL. THE. FEELS.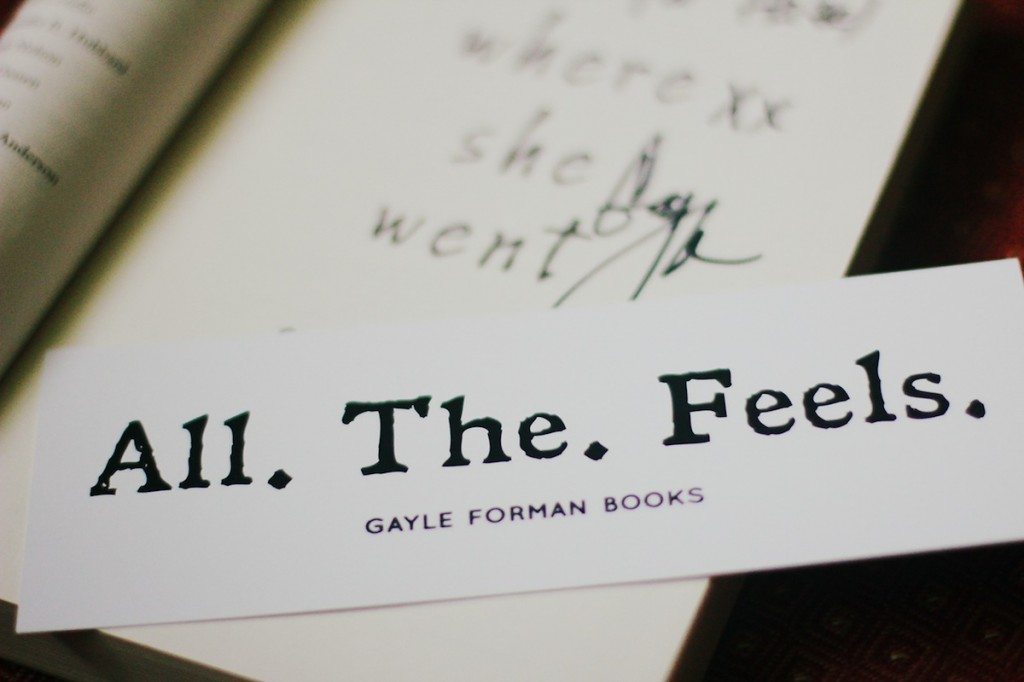 Gayle was soooo energetic while signing everyone's books. (She was having a dance party while signing- how cute right?) She gave everyone tight hugs and made all of her fans feel special. Gayle is such a wonderful author and it was such a memorable experience to have met her! To all the organizers, the bookworms and fans who came, to my fellow bloggers and my bookish friends- thank you for making the event an awesome one!
PS: If you missed out on getting your books signed by Gayle, watch out for tomorrow's post. ;-) Giveawayyyy~