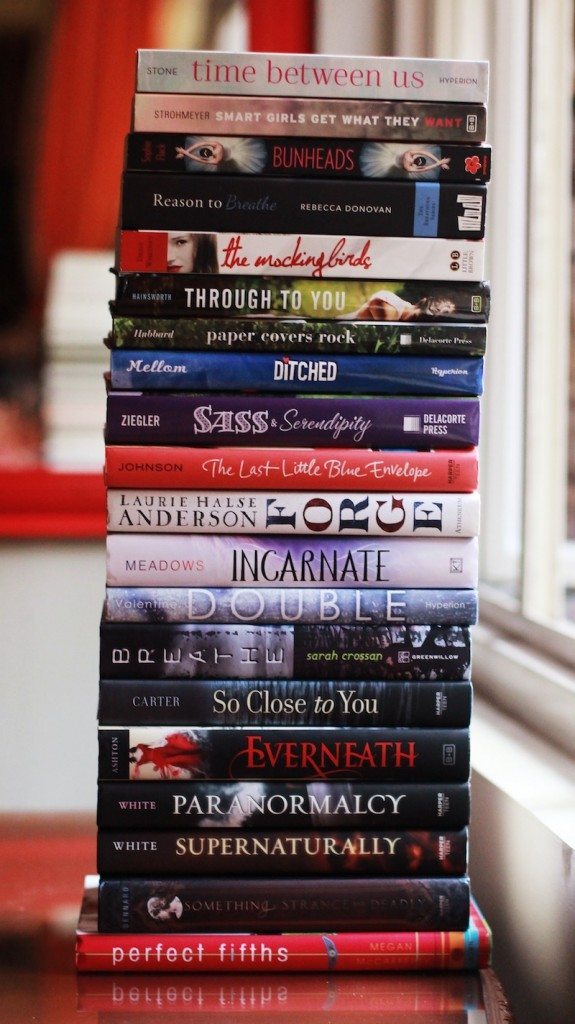 When I say crazy, I mean crazy.
I was starved of book shopping during my Christmas vacation because I had already brought ten books along with me then and couldn't afford to crowd my luggage even more by buying new books. I promised to myself to go shop for new reads once I got home- I actually rushed to the bookstore the day I arrived in Manila. And now, TA-DA!
Luck was on my side because there was an ongoing sale at Fullybooked at the time (it's until the 19th, I believe) and the discounts were from 20-80% off! After my initial visit where I got the sixteen books I told you about during my last book haul post, I ended up coming back only to buy four more books! Twenty books, all in all, you guys. Tell me that's normal.
Anyway, the five paperbacks in the first photo were 20% off while the rest, all the gorgeous hardbounds in the next three pictures, cost me about 75-100 PHP (nearly 2 USD) each- what a bargain, right? And to think some of these titles (like Something Strange and Deadly) were high on my 'want' list. Heck yes, I AM ONE HAPPY BOOKWORM!
Books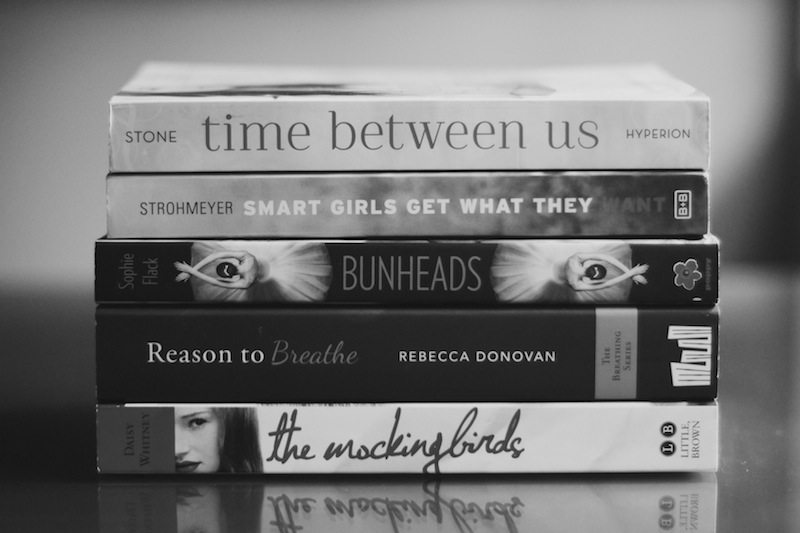 Tamara Ireland Stone – Time Between Us
Sarah Strohmeyer – Smart Girls Get What They Want
Sophie Flack – Bunheads
Rebecca Donovan – Reason To Breathe
Daisy Whitney – The Mockingbirds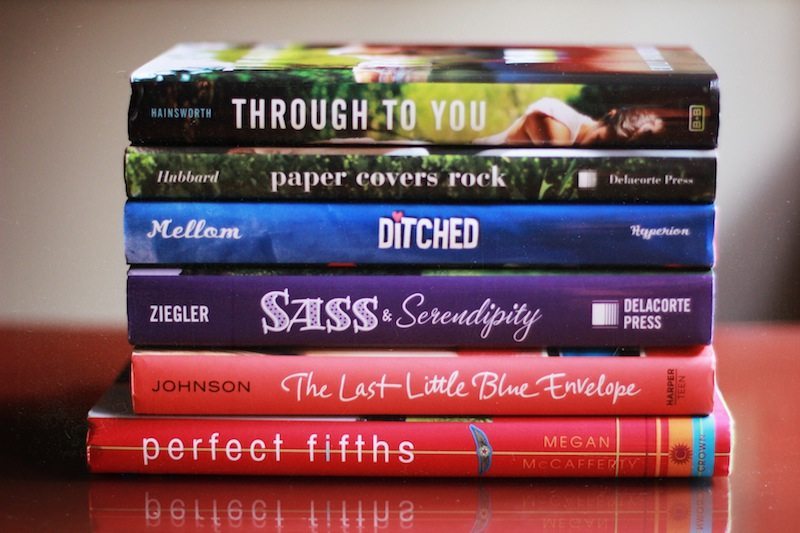 Emily Hainsworth – Through To You
Jenny Hubbard – Paper Covers Rock
Robin Mellom – Ditched
Jennifer Ziegler – Sass & Serendipity
Maureen Johnson – The Last Little Blue Envelope
Megan McCafferty – Perfect Fifths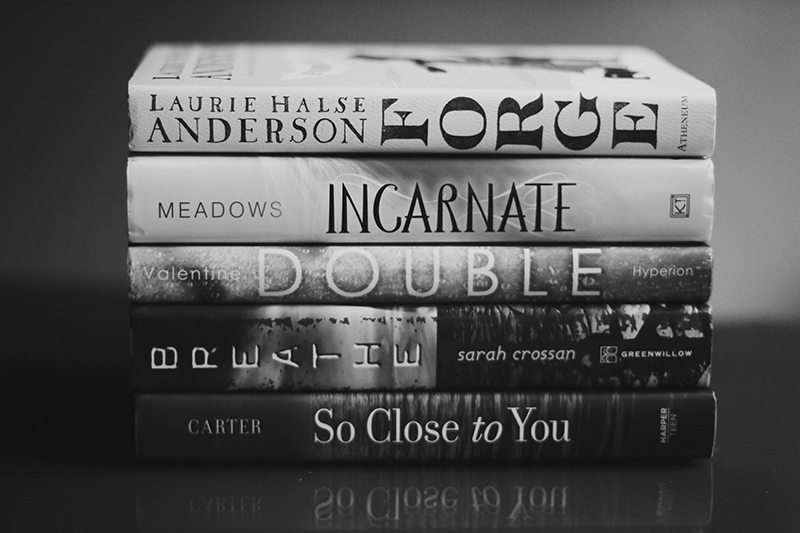 Laurie Halse Anderson – Forge
Jodi Meadows – Incarnate
Jenny Valentine – Double
Sarah Crossan – Breathe
Rachel Carter – So Close To You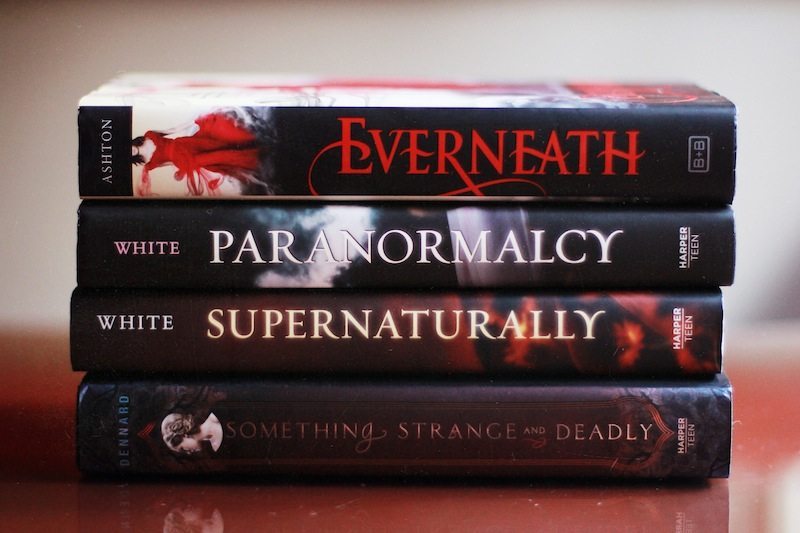 Brodi Ashton – Everneath
Kiersten White – Paranormalcy
Kiersten White – Supernaturally
Susan Dennard – Something Strange and Deadly
Non-books
Camp Half Blood shirt from The Dream Shirt
Another Little Piece Of My Heart swag
Moonleaf 2014 planner (with postcards)
That's it! What books did you guys get recently? Have you read any of the books I bought? Am I insane for buying way too much? (Is my mom going to flip?) Which one do I read first? Tell me your thoughts!