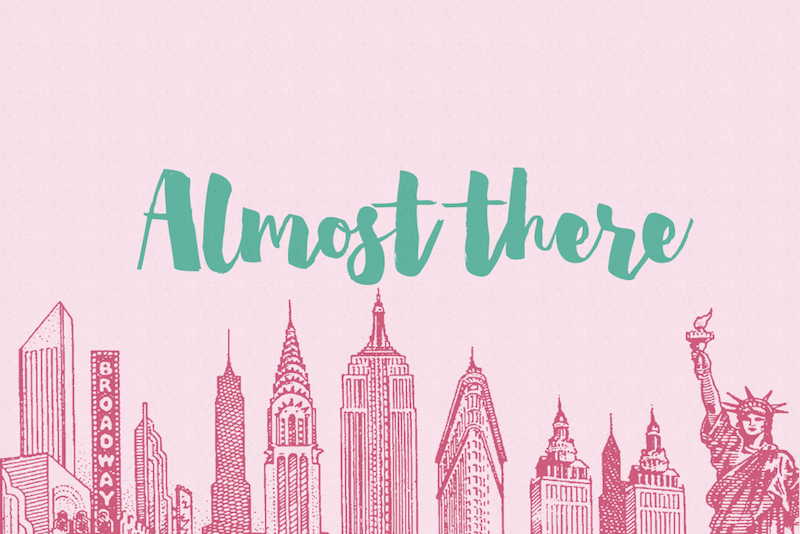 When you're anticipating something, for awhile you think that time couldn't move fast enough. Until it does. Until the days are suddenly flying by.
It's hard to believe I'm off to New York the day after tomorrow. It felt so far away still when I found out I was going two months ago. That's 8 weeks of constantly flailing in excitement of all the things- especially BEA things!
Attending BEA is the highlight of my trip and I think what I'm most excited about is the fact that I will be meeting so many fabulous people during the expo- fabulous bookish people, that is. And of course, I'm also thrilled about all the books and the signings! Really, I may be too excited about too many of them to the point that my BEA schedule is completely packed. (You can check out my BEA 2015 schedule on Google Docs.) Oh well. It's going to be so much fun!!!!! (If you will be there too, or at the Teen Author Carnival or BookCon, please say hi!!!)
The next thing I'm totally psyched about is that I'm traveling to one of my bucket list destinations. The past week has been dedicated to planning my itinerary so that I can see all the places I've always dreamed of visiting in New York. I'm planning to do all the touristy things before BEA and I'm looking forward to photographing the whole adventure! I've decided that all personal travel posts will be shared on my other blog, Films and Reveries, but BEA recaps will definitely be shared here.
Anyway, I just thought I'd share an update to let y'all know I'm alive and very much eager for the awesome week that's to come. If you've attended BEA before or traveled to NYC, I would so appreciate recommendations/tips!
PS: This isn't a hiatus post! I'm going to try and schedule reviews during the week that I'm away. Or if any of you are interested in guest posting, just let me know!