In ten weeks or so, this girl is going to take a plane to New York to attend Book Expo America 2015 for the very first time.
I've already revealed this on Twitter before, sharing that I'll be speaking at a panel at this year's BEA Blogger Con with Ashley and Stephanie, but writing a about it on the blog feels ceremonial, somehow. I can't get over the fact that this is really going to happen. What a dream come true. 
In the days I've been absent on the blog as of late, I've been working on getting my visa processed, booking a flight reservation and plotting how to make my trip even more awesome.
I just recently started looking up accommodations. Unfortunately, hotels in NYC are far from cheap. Thank god for the awesome listings at Airbnb.
"Whether an apartment for a month, a castle for a week, or a villa for a month, AIRBNB connects people to unique travel experiences, at any price point, in more than 34,000 cities and 190 countries."

#WhereToNext #Airbnb #AirbnbPH
Since I'll be going to New York for BEA, my family will be coming with so we can all sightsee and do touristy stuff. If it were just me, my priority would have been to find a place near Javits Center, where the event is held. Since I won't be going alone though, I needed to find a place that would accommodate my family of four. While searching, this wonderfully cozy duplex caught my eye.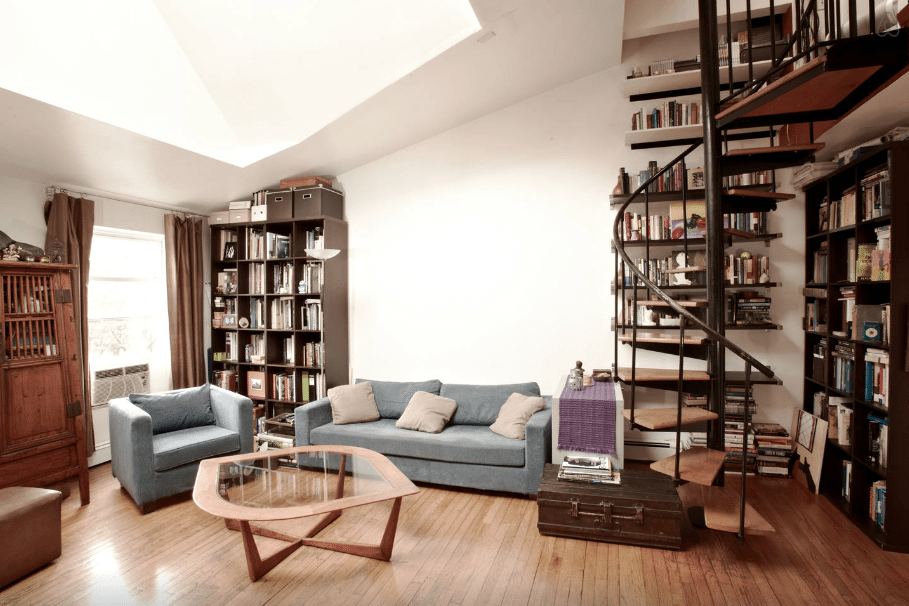 Not gonna lie, the bookshelves reeled me right in. What a perfect place for this bibliophile. I'd definitely want to lodge in a place like this for my trip.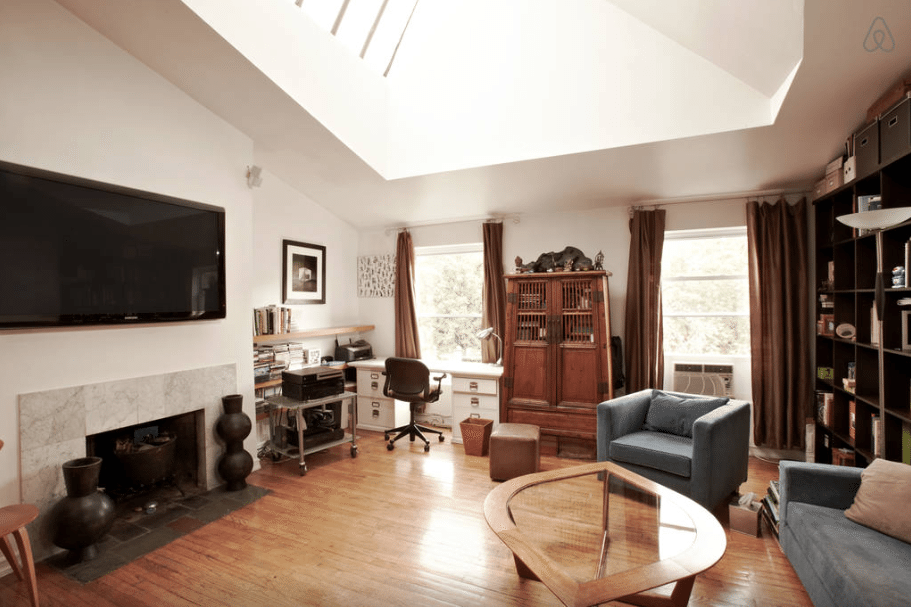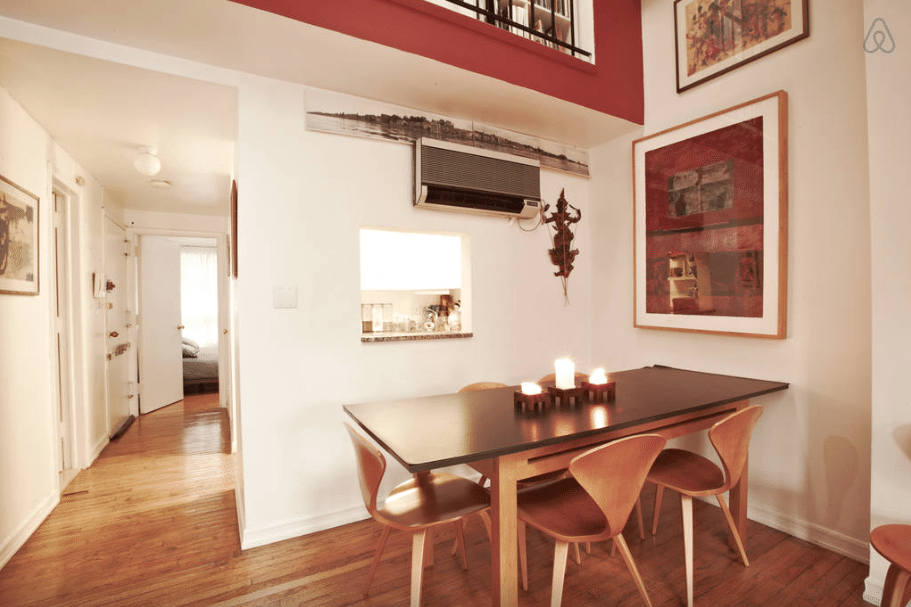 I love that it has skylights and a super mellow vibe! I can totally imagine lounging around and having a stay-in day during my visit where I'll just read or chill with my family.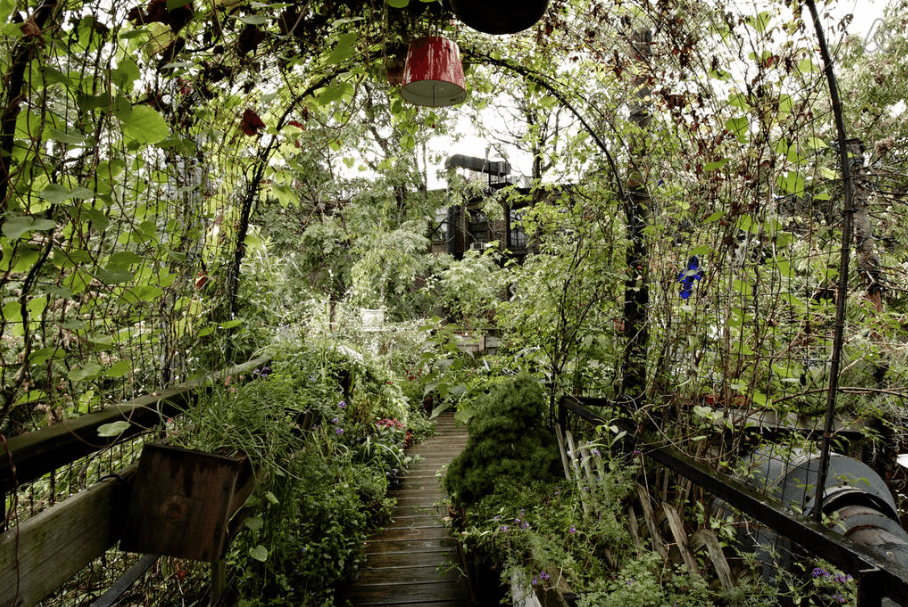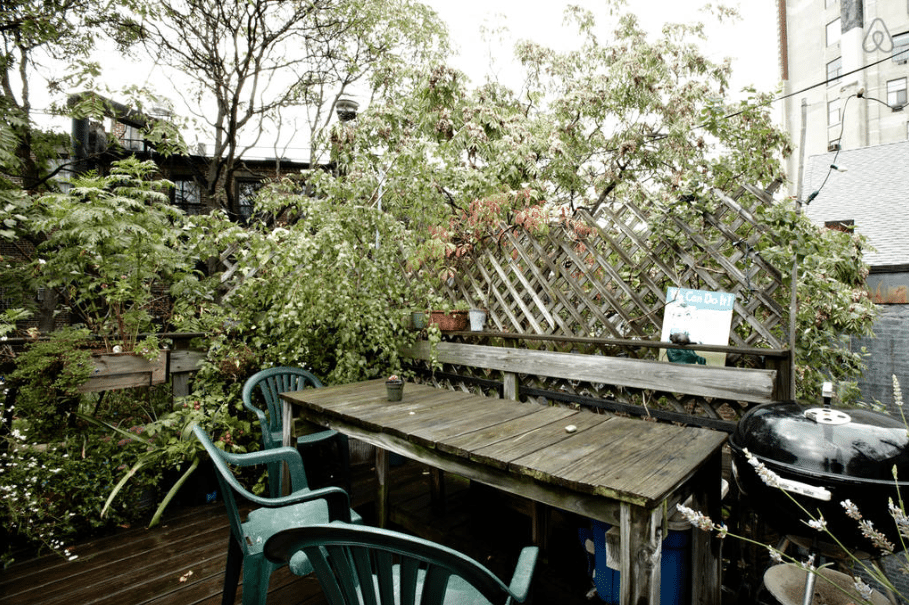 There's even a lovely roof garden! <3
It's so very different from the sharp, modern looking NYC listings on high rise condominiums I've seen around and I really like it! It's costlier than most listings (although still cheaper than a hotel) but it's accessible, spacious and relaxed. I'd absolutely love to stay in this place!
Finding such interesting accommodations is a joy and I'm even more excited for my trip, if that was possible! If you're attending BEA too, or traveling anywhere soon, I suggest you sign up at Airbnb (you'll get $25 off on your first booking if you use my referral link) and look up their affordable and unique listings!
This post is an entry for the Nuffnang/Airbnb #WhereToNext blogger contest.
Have you attended Book Expo America/visited New York/booked a place with Airbnb before? Any listing recommendations?