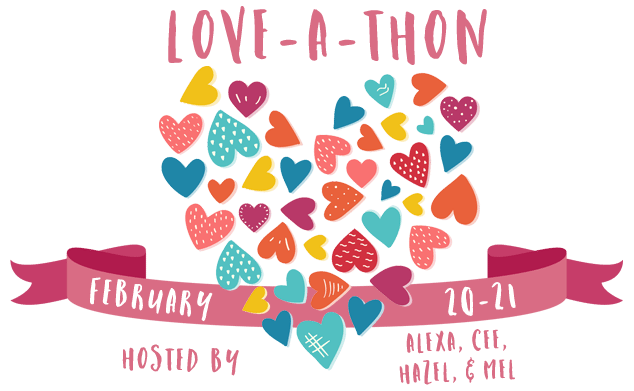 For the second mini challenge for the 2016 Love-a-Thon, my awesome co-host, Mel of The Daily Prophecy, will be leading the challenge. We're playing BINGO! The goal is to see how many bingo squares you can cross off of our official Love-a-Thon bingo card! We'll have various tasks to tackle during the Love-a-Thon, and the challenging is to make them all happen before the event is over.
Let's Play!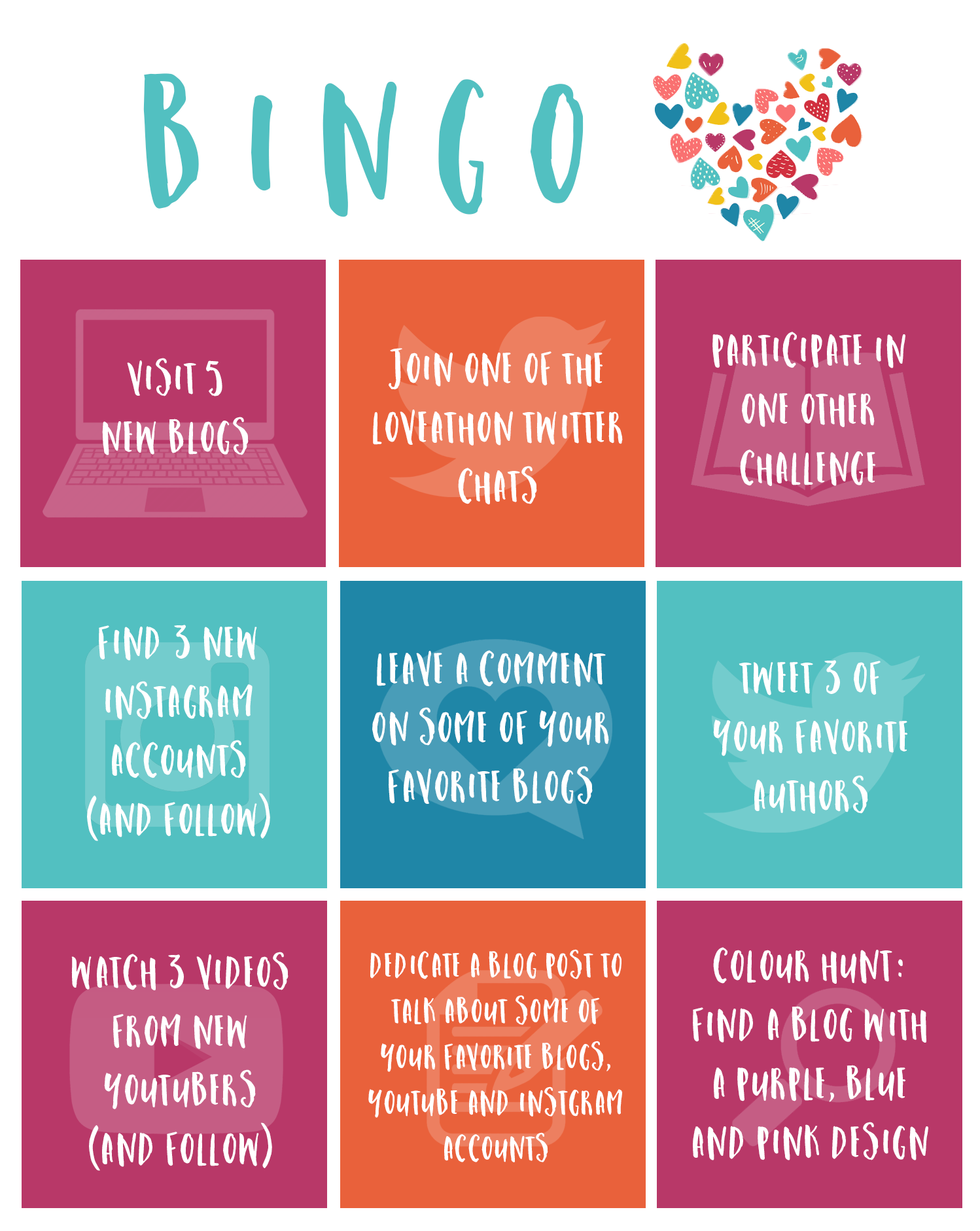 Progress: 7 out of 9 tasks!
Accomplished Tasks
Visit 5 new blogs
Some new-to-me blogs I just found through this awesome events:
Join one of the twitter chats
Chat #1 – Hosted
Chat #2 – Joined
Chat #3 – TBD
Chat #4 – TBD
Participate in one other challenge
Challenge #1 – Mix & Match
Find 3 new Instagram accounts
Leave a comment on some of your fave blogs
My co-hosts blogs are my faves, for real. <3
Tweet 3 fave authors
Shouted all my love for these kickass authors during Twitter chat!
Watch 3 vids from new youtubers (and follow)
Dedicate a blog post
Colour hunt
Purple + blue + pink design – Quite The Novel Idea
More Info
If you want to be entered in the giveaway for this challenge, you have to link up at The Daily Prophecy. Please link to a post/tweet/photo showing us your progress with the bingo card!